Every now and then we hear stories about friends, relatives turning millionaires in a span of a few months. The cause you ask? The prices of their investments in stocks have hit the roof. Mindboggling isn't it as we have been investing in stocks for quite a while and a 30% return is also considered good. Then how do they turn millionaires in just a span of months? The answer to such exceptional returns is the best penny stocks in India 2021 with good fundamentals.
In this article, we take a look at what penny stocks are and the top penny stocks according to us. Keep Reading to find out!
What are Penny Stocks?
Penny stocks are stocks that trade at a single or low double-digit stock price and have low market capitalization. Penny stocks are generally seen under the negative limelight due to their speculative price movement, lack of liquidity, a small number of shareholders and limited information/disclosure about the company.
Although the majority of penny stocks have proved to be disaster investment ideas in the long run. However, there have been quite a few instances of best penny stocks in India 2021 giving abnormal returns.
One such example in recent times of a penny stock becoming multi-bagger in a matter of months in Xpro India. Its price has jumped 30 times from 20 Rs a share in October 2020 to 600 Rs in October 2021. The company's market cap went from 24 crores to 716 crores at the present price.
Another case is of Adinath Textiles which has delivered a staggering 1952% returns since the start of this year. The stock price has shot up from 1.71 Rs on 1st Jan2021 to 35.09 in August 2021. There are plenty of such more penny stocks which have become 10X or 20X in a matter of months, however, for each penny stock that has become multi-baggers, there are 9 others that have wiped out the shareholder's wealth.
Therefore one has to be very careful while investing in penny stocks. One of the major reasons for the rise in stock prices of penny stocks is due to the business of these companies improving sharply due to changes in economic conditions or business dynamics.
However, the same reasons can be responsible for the fall in penny stocks.
Our Top Picks for the Best Penny Stocks in India 2021
In this article, we will cover some of the best penny stocks in India 2021 which have strong fundamentals and decent businesses.  We will also try and understand what penny stocks are exactly and why there is a negative perception of penny stocks.
Since penny stocks as a terminology differ across countries and stock markets it will be best suited for use in India to apply a set of filters while choosing penny stocks. We will only consider stocks priced below Rs. 100 along with a market cap below Rs 1500 crores while deciding on penny stocks.
We want to include stocks that have strong fundamentals and genuine business hence we have removed companies where the nature of business is financials, stockbroking, trading, gems & jewellery, real estate and construction as these businesses are the most prone to promoter wrongdoings and high risk. Following are our top picks for the best penny stocks in India 2021 with good fundamentals.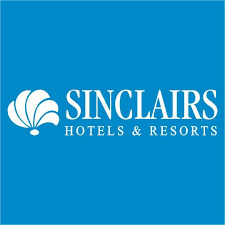 Sinclairs Hotels is in the hospitality business with around 8 four-star hotels in India. The company has an inventory of 396 rooms spread across primary tourist spots in West Bengal mainly Burdwan, Darjeeling, Dooars, Kalimpong, Siliguri and Gangtok. Its remaining two properties are in Port Blair & Ooty.
Hotel companies generally have a lot of debt in their books, however, Sinclairs is an exception in this case. The company has zero debt in its books. In addition to this, the company also has 62 crores of cash/investments in its account. The company also has a land parcel in Kolkata and West Bengal.
The company has good management with some of the best auditors auditing its books. A clean balance sheet with almost nil receivables and payables makes it a good bet on the tourism space in India. A strong rebound in the hotel & hospitality space after Covid should lead to a rerating in the tourism & hospitality stocks.
The company stock price has been quite stable for the past 4-5 years with the exception of covid-19, where the stock price fell by more than 50%. However, the stock has recovered from its low and still trades at a discount to the industry peers.
The stock trades at 83 Rs per share currently. With a market cap of just 230 Crores. The company is available at an attractive valuation.
Zee Media Corporation Limited is India's one of the largest News networks with 14 news channels in 6 different languages touching more than 220 Million viewers and digital properties like zeenews.com, WION and dnaindia.com.
The company has a strong presence in social media with a 30 million follower base on Facebook and 6.8 million followers on youtube. Furthermore, it has a significant presence on Instagram & Twitter as well.
The company is using its brand name and strong presence on social media to grow its user base. In today's day and age where Indians are shifting towards digital news & content. The company has enjoyed a first-mover advantage in this space.
With the recent developments in Zee Group, particularly in Zee Entertainment. Zee Media could also come out of the closet with a fresh set of management & promoters willing to bring out the value in the company. WION, one of the company's online and TV News channels has been very well received by the audiences since its inception.
The company posted its highest-ever yearly profits in FY 2020-2021 as compared to the previous 12 years. The company has a high ROCE of 15-20% which is a key factor in any successful company.
Zee Media is an excellent bet in the Digital revolution and News space. The company currently has a market cap of 782 crores with a stock price of 12.5 Rs.
Jullundur Motor Agency is engaged predominantly in the trading and distribution of automobile parts, accessories and petroleum products primarily in India.
The company has a decent sales and profit growth track record. Over the past year, shares of the company have rallied 135%. In addition to this, there are several positive factors that have supported this stock.
First, one is that the company is debt-free. Jullundur Motor Agency has maintained its 'no debt company' status over the years. The second positive is that it has a good dividend payout track record. At the current price, the company is offering a dividend yield of 3.3%, which is more than decent. The final factor is that the stock is trading at 0.86 times its book value, which makes it attractive.
An interesting piece of data here is that FPIs, DIIs, and promoters, all are raising their shareholding in this company. The company has a market cap of 713 crores and its current share price is 77 Rs.
Indraprastha Medical Corporation is a multi-speciality 600-bed corporate hospital in New Delhi. Besides the hospital complex, the corporate hospital also has plans to set up five satellite centres.
The company has had debt in its books since 2002. However, the company has become debt-free in FY 2020-2021. Another attractive factor is that the company has never reported a loss starting fiscal 2002. Although its latest fiscal bottom line in 2021 was drastically affected.
Indraprastha Medical's dividend payout history is so attractive that the dividend yield has stayed above 3% since 2001. The company has paid out hefty dividends till fiscal 2019. The company has a market cap of 700 crores. The current stock price is 76 Rs.
Coffee Day is a very interesting bet on consumption, hospitality and Restaurant Space. The company currently operates more than 500 Outlets across India where it sells coffee, beverages & food items. The company also owns The Serai Group which has four 5 star resorts in major tourist destinations in Karnataka. It also has a land bank of more than 12,000 acres of coffee plantations in South India.
The company has been in the middle of a crisis in 2019 due to the death of its promoter VG. Siddhartha under unforeseen circumstances. Since then the stock has been on a downward spiral falling from 300 to around 30 Rs.
The company has since then managed to pare down its debts from more than 7000 crores to less than 1800 crores as of March 2021. The stock was delisted from the Exchange due to non-compliance however the company got re-listed on April 26th 2021 after paying the fines and fulfilling the requirements of the Exchange
Slow Turnaround
The company has been selling its non-core assets and has been successful in paying off the debts of the various stakeholders without any restructuring & bailout. They plan to tie up with various other brands for space sharing in its outlet will also be a game-changer in the coming times.
The company is yet to receive the second tranche of payment of Rs 700 cr from Blackstone for the sale of its IT Park for 2700 crores. They also have plans to lease out their office space to further reduce debts. All these steps will lead to a significant reduction in debt levels.
The growing demand for coffee consumption in India with a rise in per capita income will help this company in the long run. The coffee commodity prices have also jumped significantly in the past few months due to a shortage and a global inflation scenario. Higher coffee prices should improve the margin of the coffee business.
The company is currently trading at an attractive market cap of Just 800 Crores with a stock price of Rs 38.
ALSO READ
Conclusion
One should always do their own research before investing in penny stocks as they are inherently riskier than blue-chip or mid-cap stocks. On the brighter side, they present a huge growth potential. It's not unusual for a good penny stock to turn a  multi-bagger  in a matter of months. But on the flip side, there is a high risk attached.
Not all penny stocks tend to be outperformers. That is the reason penny stocks are not recommended to those having a low-risk profile. The corpus that one sets aside for penny stocks should not be more than 2%-5% of the total money allocated towards equities.
One needs a strong framework to separate men from the boys in penny stocks. A framework that not only enables you to zero in on the right penny stock at the right price but also helps you avoid those big losers.