#TradeBrainsNews
Trade Brains News - Find Trending Stock Market News
Stay updated with what's happening in Stock Market and stay ahead of the crowd with Trade Brains News. Download our app to read Top Stock Market News!
The shares of Axis Bank Ltd have made a new 52-week low of ₹621.25 as of Wednesday. The stock is currently trading at ₹625.55 as of IST 13:45. The share is at a discount of 27.87% from its 52-week high The RSI indicator on the daily charts is at 31.48 points, which indicates that the [...]
LIC IPO subscribed 2.95-times at close of subscription period: Exchange data. PTI DP DP ABM ABM
SC stays further proceedings before high courts on pleas involving challenge to IT Rules or Cable TV Networks (Amendment) Rules.PTI ABA ABA RKS RKS
Cooking gas (LPG) price hiked by Rs 50 per cylinder; to cost Rs 999.50 in Delhi. PTI ANZ MR MR
Private sector lender Tamilnad Mercantile Bank has received capital markets regulator Sebi's go ahead to mop-up funds through an initial share sale. The Initial Public Offer (IPO) comprises a fresh issue of 1,58,27,495 equity shares and an Offer For Sale (OFS) of up to 12,505 equity shares by shareholders, according to the Draft Red Herring [...]
Shares of digital signature certificate provider eMudhra Ltd on Wednesday listed with a premium of nearly 6 per cent against the issue price of Rs 256. The stock made its debut at Rs 271, registering a gain of 5.85 per cent over the issue price on the BSE. It later jumped 8.98 per cent to [...]
Leading B2B payments and services provider PayMate India has filed preliminary papers with capital markets regulator Sebi to raise Rs 1,500 crore through an initial public offering (IPO). The initial share-sale comprises fresh issue of equity shares worth Rs 1,125 crore and Offer-for-sale (OFS) of Rs 375 crore by promoters, investors and other shareholders, according [...]
Shares of luxury and premium watch retail player Ethos Ltd on Monday listed with a discount of 6 per cent against the issue price of Rs 878. The stock made its debut at Rs 830, registering a decline of 5.46 per cent from the issue price on the BSE. It further tumbled 9.24 per cent [...]
Shares of Paradeep Phosphates on Friday made a tepid market debut with a nearly 5 per cent gain against its issue price of Rs 42. The stock was listed at Rs 43.55, a jump of 3.69 per cent against the issue price, on the BSE. At the NSE, it made its debut at Rs 44, [...]
The initial public offer of speciality chemicals company Aether Industries was subscribed 6.26 times on the final day of subscription on Thursday, helped by a strong interest from institutional buyers. The initial share sale received bids for 5,85,34,586 shares against 93,56,193 shares on offer, according to the NSE data. The portion meant for qualified institutional [...]
The shares of government-owned steel producer Steel Authority of India Ltd. (SAIL) have declined 38% to date since early April. As of 12:45 IST, the stock was trading at ₹ 68.45, down 38% since the April 6 closing price of ₹ 110.50 per share. Billionaire investor Rakesh Jhunjhunwala, who earlier held a 1.8% stake in [...]
The shares of luggage-maker VIP Industries Limited which owns famous brands such as Skybags, Carlton, and Caprese have climbed almost 20% in the previous 10 trading sessions. As of 12:30 IST, the stock was trading at ₹ 619.45 per share, up 19.95% from the price of ₹ 516.56 it registered at 10 AM on 13 [...]
EKI Energy Services Limited has fixed 1st July 2022 as the record date for the issue of bonus shares. The board of directors had considered and approved the recommendation for a bonus issue of three equity shares for every one share held. The company in the exchange filing informed that "The Board of Directors fixed [...]
The S&P BSE IPO Index, which is designed to measure the performance of companies listed at BSE after their initial public offering (IPO), has given a negative return of -30.55 in 2022. The index that constitutes 59 new IPO companies has given the worst performance in the BSE Indexes so far in this year YTD. [...]
Indian markets face worsening economic conditions with the Feds and RBI's interest rate hikes. The US Federal Reserve increased its interest rates by 75 basis points on Wednesday. In the last week, RBI Governor announced the hike of interest rates by 50 bps. Fitch ratings stated that Reserve Bank would likely raise interest rates to [...]
Analysts around the world are forecasting a recession following the Fed's steepest interest rate hike in the last 3 decades. This coupled with signals of weak consumer spending and anticipation of future rate hikes may not bode well for the economy as the Federal Reserve is aggressive toward taming inflation. There are some positive points [...]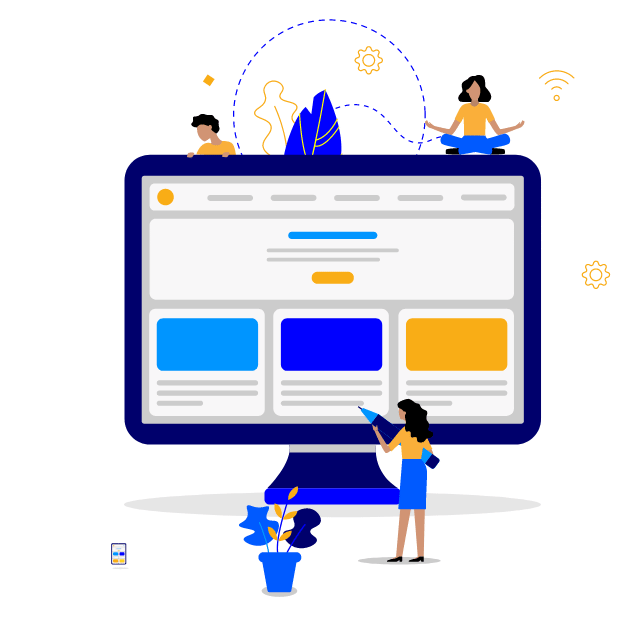 Digital financial services firm One97 Communications' Managing Director Vijay Shekhar Sharma has purchased 1.7 lakh shares of the company worth Rs 11 crore, according to a regulatory filing. The disclosures from the company, which operates under Paytm brand, show that Sharma bought the shares on May 30-31. On May 30, Sharma bought 1,00,552 shares worth [...]
Domestic benchmark indices are trading lower on Friday after they witnessed heavy drubbing on Thursday. The 30-share index is trading at 51251 levels, 0.47% lower than the previous day, while the 50-share index is trading at 15281 levels, down 0.52%. Overall, the indices are trading 6% lower than their levels a month ago. Analysts have [...]
The country's largest carmaker Maruti Suzuki India on Friday said it has invested around Rs 2 crore in Sociograph Solutions Pvt Ltd (SSPL), a startup specialising in artificial intelligence. The investment is part of the company's MAIL initiative to support startups with promising mobility solutions, Maruti Suzuki India Ltd (MSIL) said in a statement. The [...]
The shares of SpiceJet Ltd. and Interglobe Aviation Ltd. which operates IndiGo Airlines were trading at their 52-week lows Friday morning. Both are low-cost airlines headquartered in Gurgaon, Haryana. The stock of SpiceJet was trading at ₹ 40.05 per share as of 10:25 IST, down more than 48% year to date. Its 52-week price is [...]
Indowind Energy Ltd on Friday posted a consolidated net loss of Rs 1.05 crore for the quarter ended March 31, 2022. In a regulatory filing, the company said it had clocked Rs 61.26 lakh net profit in January-March 2020-21. However, total income during the quarter under review rose to Rs 7.59 crore from Rs 2.58 [...]
Sri Lanka is awaiting official confirmation from India on a new credit line that would allow the cash-strapped nation to have supplies of petrol and diesel for the next four months, Energy Minister Kanchana Wijesekara said on Friday. Sri Lanka is currently facing its worst economic crisis since independence from Britain in 1948. The economic [...]
The US is there for India, the Biden administration has said, reiterating that New Delhi's relationship with Moscow developed over several decades when Washington was "not prepared or able to be a partner of choice" for the Indian government. State Department spokesperson Ned Price's remarks came in response to a question about whether the US [...]
The domestic electric vehicle industry will cross sales of 10 million vehicles by 2030, with an overall adoption rate of more than 30 per cent across different vehicle categories, says a study. According to a study by Arthur D Little released on Thursday, EV adoption for passenger vehicles is likely to be just 10 per [...]
India's largest telecom operator Reliance Jio gained 16.8 lakh mobile subscribers in April, cementing its lead in the market, while Bharti Airtel added 8.1 lakh users, according to TRAI data. Vodafone Idea lost about 15.7 lakh mobile subscribers during April 2022, the monthly subscriber data released by the Telecom Regulatory Authority of India (TRAI) on [...]
Oil India Ltd, the nation's second-largest national oil and gas explorer, on Thursday said it has signed an initial agreement with homiHydrogen to work together in the green hydrogen value chain. The memorandum of understanding (MoU) signed with homiHydrogen Pvt Ltd is "to boost India's efforts towards energy transition for achieving net-zero by 2070 and [...]
Shares of aviation firms SpiceJet and InterGlobe Aviation came under heavy selling on Thursday after ATF prices were raised to a record high. The stock of SpiceJet tanked 7.05 per cent to settle at Rs 40.90 apiece on the BSE. During the day, it tumbled 8.29 per cent to its one-year low of Rs 40.35. [...]
Mumbai, Jun 16 (PTI) The RBI on Thursday lifted restrictions on Mastercard that it had imposed last year for failing to comply with local data storage norms. The central bank had barred the US-based payment gateway from onboarding new customers until it complies with Storage of Payment System Data norms. "In view of the satisfactory [...]
Aditya Birla group firm Grasim Industries on Thursday announced the appointment of Pavan Jain as its next Chief Financial Officer with effect from August 15, 2022. His appointment comes in the wake of incumbent Ashish Adukia's plan to pursue career opportunities outside the Aditya Birla Group, Grasim Industries said in a regulatory filing. Adukia will [...]
The country's largest mortgage lender HDFC on Thursday said it has invoked 50 lakh pledged shares of Ansal Housing as part of recovery of its outstanding dues from the developer. Ansal Housing is engaged in the business of construction and development of residential townships and commercial complexes. "For the purpose of recovery of part outstanding [...]
The CBI has filed a charge sheet against Hanung Toys and Textiles Ltd and others including its promoters and directors for allegedly defrauding a consortium of 12 banks under Punjab National Bank to the tune of Rs 2040.63 crore, officials said Thursday. Besides promoters and directors Ashok Kumar Bansal and Anju Bansal, the agency has [...]
The unemployment rate for persons aged 15 years and above in urban areas dipped to 8.2 per cent in January-March 2022 from 9.3 per cent in the year-ago quarter, showed a periodic labour force survey by the National Statistical Office (NSO). Joblessness or unemployment rate is defined as the percentage of unemployed persons among the [...]
The first tranche of Sovereign Gold Bond (SGB) for 2022-23 will open for subscription for five days from June 20, the Reserve Bank of India said on Thursday. The RBI further said that the second tranche (2022-23 Series II) will be available for subscription during August 22-26, 2022. The central bank issues the bonds on [...]
Indian markets have witnessed a massive correction due to increasing inflation, interest rate hikes and FII pulling out their investments. The Nifty 50 has corrected 12.45 % since April 2022 and is currently trading at 15,474.00 points. In a relatively weak market, here are some stock recommendations with an upside of up to 82%. CCL [...]
Direct to consumers brand aggregator G.O.A.T Brand Labs on Thursday said it has secured USD 50 million (about Rs 390 crore) in funding as part of Series A1 round. The round saw the participation from new investors, including Winter Capital, 9Unicorns, Venture Catalysts, Vivriti Capital and Oxyzo along with most of the company's existing investors, [...]
The recent lockdowns in China have adversely impacted Tata Motors' supply chains as its suppliers are unable to deliver products and it could be forced to stop production in some or all of its plants if it is unable to ensure the supply of critical parts from the country, according to the company's annual report [...]
Markets have been experiencing selling pressure since the start of this week as the NIFTY50 declined 460 points or more than 2.8% and was trading at 15,671 points as of 11:20 IST. Considering 1 year's performance, the index levels remain the same. While taking the year-to-date performance, the benchmark 50 stock basket has declined 11%. [...]
Jet fuel prices on Thursday were hiked by the steepest ever 16 per cent to catapult rates to an all-time high in step with hardening international oil rates. The price of aviation turbine fuel (ATF) -- the fuel that helps aeroplanes fly -- has been increased by Rs 19,757.13 per kilolitre, or 16.26 per cent, [...]
Third-party end-to-end logistics provider Xpressbees on Thursday said it has set up an engineering centre in Bengaluru to bring in specialised competencies and attract IT talent. The over 600-seat capacity engineering centre at Bengaluru is the second such facility of Xpressbees after Pune. The centre will focus on cutting-edge research, end-to-end logistics management and knowledge [...]
Strides Pharma Science on Thursday said its subsidiary has received EU-GMP certification  for two of its manufacturing facilities from Hungary's National Institute of Pharmacy and Nutrition. Stelis Biopharma, an emerging biopharmaceutical and vaccine Contract Development and Manufacturing Organisation (CDMO) and the biologics arm of Strides Pharma, has received the European Union Goods Manufacturing Practices (EU-GMP) [...]
Reliance Industries-backed Viacom18 on Wednesday said its platforms have become one of the largest sporting destinations in India following the acquisition of digital rights of IPL for the seasons from 2023 to 2027. On Tuesday, BCCI had announced that India digital rights for IPL were acquired for Rs 20,500 crore by Viacom18, which also won [...]
Agrochemical major UPL Ltd on Wednesday said it has acquired 100 per cent stake in Punjab-based Kudos Chemie through its wholly-owned subsidiary in a bankruptcy resolution process. The National Company Law Tribunal (NCLT) Chandigarh bench gave its approval to UPL's resolution plan submitted under the Insolvency and Bankruptcy Code (IBC) for revival of Kudos Chemie, [...]
Indian Overseas Bank (IOB) on Wednesday said its board has approved raising of up to Rs 1,000 crore equity capital through issuance of shares via various modes. The board approved the capital plan of the bank for 2022-23, IOB said in a regulatory filing. It approved issuance of equity shares to a maximum of Rs [...]
Equitas Small Finance Bank (ESFB) on Wednesday said that the Reserve Bank of India has okayed its proposal to reappoint MD and CEO Vasudevan P N for one year. "We wish to inform that pursuant to the bank's application vide its letter dated May 23, 2022, RBI vide its letter dated June 15, 2022 has [...]
Two officials of Punjab cooperative federation Markfed have been dismissed from service over charges of embezzlement in wheat stock and involvement in other irregularities. Markfed's Managing Director Ramvir dismissed the two officials on Monday after an enquiry into the matter. The matter came to fore after physical verification of the stock at Guruharsahai branch office. [...]
Nearly completing its transformation journey since the implementation of restructuring measures in March 2020, Yes Bank targets to recover over Rs 5,000 crore during the current fiscal, the lender said in its annual report 2021-22. The bank's transformation journey is now near complete, and the restructuring is yielding strong results. The bank reported a net [...]
The price of tomatoes in the national capital has jumped 44 per cent in the last one month to Rs 46 per kg with supply being disrupted due to heat wave and lower production in South India. According to data available on the website of the Department of Consumer Affairs, tomato prices in Delhi have [...]
The government is all set to start the auction of 5G airwaves by July end. The airwaves will be auctioned for 20 years with no mandate to make upfront payments by the winners. The successful bidders will be required to pay annual instalments at the start of each year with an option to surrender the [...]
The US on Wednesday announced USD 120 million in new loans to Sri Lanka to grow and support small and medium-sized businesses in the debt-ridden island nation. According to the US Embassy here, the US International Development Finance Corporation (DFC) Board of Directors has approved the loan in new investments that will reach small and [...]
Capital markets regulator Sebi on Wednesday sent notices to stock exchanges BSE and NSE asking them to pay over Rs 5 crore in a case related to Karvy Stock Broking Ltd (KSBL) and warned of attachment of assets and bank accounts if they fail to make the payment within 15 days. The notices came after [...]
Global apparel and jeanswear major Levi Strauss & Co on Wednesday announced the appointment of Amisha Jain as its new Senior Vice-President and Managing Director of South Asia-Middle East and Africa (SAMEA). Jain, who was CEO at Zivame - an intimate-wear brand, will be responsible for leading the company's operations in SAMEA and ensuring that [...]
Italian automaker Automobili Lamborghini expects the super luxury car segment in India this year to reach the peak levels witnessed in 2018-19 on the back of robust demand, according to a senior company official. The company, which on Wednesday showcased the limited edition Aventador LP 780-4 Ultimae Roadster priced between Rs 8 crore and Rs [...]
The UAE has ordered a suspension of exports and re-exports of wheat and wheat flour originating from India for four months, the Gulf nation's ministry of economy said on Wednesday. The move follows India banning the export of wheat last month to check the surge in local prices. With this, Indian wheat cannot be rooted [...]
PhonePe, part of the Walmart Inc-controlled Flipkart group, is considering to raise funds through an initial public offering for expanding its financial services portfolio and deepening its core United Payments Interface (UPI)-based payments operations, investment banking sources said on Wednesday. The digital payment company is seeking a valuation of USD 8-10 billion, they added. According [...]
The Adani Group has gained the most in terms of value in the six months to April 2022, with a 88.1 per cent jump to Rs 17.6 lakh crore, a report said on Wednesday. In comparison, billionaire Mukesh Ambani's Reliance Industries -- which houses nearly all its ventures -- saw a 13.4 per cent rise [...]
GE Energy Financial Services, an arm of GE, has acquired a 49 per cent stake in Continuum Green Energy's 148.5 megawatt Morjar onshore wind project in Gujarat for an undisclosed sum. This transaction marks GE EFS' first onshore wind equity investment in Gujarat through a structured preferred equity solution, the company said in a statement. [...]
Benchmark indices are in the red these days. The BSE Sensex has shed 15.23% since it reached its 52-week high of 62245.43 points. It is currently trading at 52762 levels. Further, the NSE Nifty has also slipped 15.30% from its 52-week high of 18.604.45 points. It is currently trading at 15758 levels. The markets are [...]
Adani Transmission Limited (ATL) on Wednesday said its USD 700 million revolving loan facility has been tagged as 'green loan' by Sustainalytics. Sustainalytics, a Morningstar Company, provides analytical environmental, social and governance (ESG) research, ratings and data to institutional investors and companies. In a statement issued on Wednesday, ATL said its "USD 700 million revolving [...]
The shares of UltraTech Cement Ltd., the largest producer of grey cement, ready-mix concrete and white cement were trading near their 52-week low. As of 13:20 IST, the stock of the Aditya Birla Group was exchanging hands at ₹ 5,456 per share. It has lost almost 30% of its value since the start of the [...]
India's merchandise exports in May rose by 20.55 per cent to USD 38.94 billion, while the trade deficit ballooned to a record USD 24.29 billion, according to the government data released on Wednesday. Imports during May 2022 grew by 62.83 per cent to USD 63.22 billion, the data showed. The trade deficit stood at USD [...]
B2B manufacturing startup Groyyo on Wednesday said it has raised USD 40 million (about Rs 310 crore) in a combination of equity and debt in its Series A round led by Tiger Global. The funding round also witnessed strong participation from early investor Alpha Wave Global. Existing investors Sparrow Capital and Stride Ventures, and angel [...]
The Union Cabinet has approved the auction of airwaves capable of offering fifth-generation or 5G telecom services including ultra high-speed internet, and gave its nod for setting up of captive 5G networks by the big tech firms. The auction of over 72 GHz of the spectrum will be held by July-end, said an official statement [...]
JSW Steel crude steel production in May on a standalone basis jumped 31 per cent to 17.89 lakh tonnes, the company said on Wednesday. The crude steel output in May of FY'21 was 13.67 lakh tonnes. The flagship company of the USD 22 billion JSW Group stated that production of flat-rolled products also expanded by [...]
E-commerce logistics SaaS company Shiprocket has inked a deal to acquire a majority stake in its competitor e-commerce platform Pickrr for about USD 200 million (about Rs 1,560 crore) in a mix of cash and equity transaction, the firms said in a joint statement. Shiprocket and Pickrr cater to India's burgeoning D2C (direct-to-customer) sector, where [...]
Minda Industries, a mid-cap auto-ancillary company has announced 8th July as the record date for the bonus share issue and final dividend of the shares. Therefore, to be eligible for the same an investor will have to purchase the stock before the 7th of July. The board has recommended a 1:1 bonus share and a [...]
Hero MotoCorp-backed electric two-wheeler maker Ather Energy is in talks with several state governments to set up a new manufacturing facility in the country, according to sources. The company is said to be in talks with officials of several state governments, including Andhra Pradesh, Maharashtra, Gujarat, Telangana and Karnataka, to set up an additional manufacturing [...]
PNB Housing Finance on Tuesday said its board has approved raising up to Rs 2,000 crore by issuing bonds on a private placement basis. The housing finance company, promoted by the city-headquartered Punjab National Bank (PNB), was looking to raise equity capital worth Rs 4,000 crore and struck a deal with joint-venture partner Carlyle Group, [...]
Beijing, Jun 14 (PTI) China has announced plans to provide visas to Indian professionals and their families stranded in India for over two years following the strict visa restrictions imposed by Beijing due to the COVID-19 pandemic. Separately, China is also processing requests of thousands of Indian students studying in Chinese universities who have conveyed [...]
IT services company Wipro Ltd on Tuesday said it expects to ramp up employee count in Norway to 350 in the next two years, and is increasing investment there locally to help clients capitalise on digital transformation. With increased local investment, Wipro is positioning itself as a core part of the business ecosystem in Norway, [...]
Mineral industry body FIMI, Southern Region has sought the withdrawal of the Karnataka government's guidelines on the transportation and export of iron ore from Bellary and two other districts of the state. The Karnataka government in its recent guidelines has allowed the transportation and export of iron ore which has been produced till March 31, [...]
The country's largest lender SBI has raised its deposit and lending rates following the Reserve Bank's repo rate hike last week. SBI said interest rates have been raised by 0.20 per cent on domestic term deposits of below Rs 2 crore for select tenors. The revised interest rates on retail domestic term deposits (below Rs [...]
The Uttarakhand government on Tuesday tabled Rs 65,571.49 crore budget for 2022-23 in the state assembly. The proposed budget has made the highest allocations for payment of pensions to the old, widows without anyone to depend on, abandoned women, differently-abled, economically weak farmers, and schemes aimed at improving gender ratio and providing health insurance cover [...]
Competition Commission of India on Tuesday said it has approved the proposed acquisition of the entire shareholding of AirAsia India Ltd by Air India Ltd. The proposed combination envisages the acquisition of the entire equity share capital of AirAsia (India) Pvt Ltd by Air India Ltd (AIL), an indirect wholly-owned subsidiary of Tata Sons Pvt [...]
Benchmark indices are marginally higher today after a bloodbath in yesterday's session. The thirty-share index is hovering at 52,988.11 points, up 0.27%, while the fifty-share index is trading at 15822.50 levels, up 0.30%. Investors are worried about inflation and interest rate hikes by central governments, along with unrelenting foreign fund outflows. Many investors find it [...]
Tata Technologies, a global engineering and product development digital services company has signed a memorandum of understanding with the Tamil Nadu government to transform industrial training institutes into technology centres. The collaboration with the state government is an extension of Tata Technologies' continued efforts to implement projects of high social impact and complement nation building [...]
Bajaj Auto on Tuesday said Shekhar Bajaj has tendered his resignation as a non-executive director of the company due to health reasons. The resignation is with effect from June 30, 2022, the company said in a regulatory filing. Shekhar Bajaj is the chairman and managing director of Bajaj Electricals since 1994. PTI
Simpl on Tuesday said it has appointed Khanaz KA as the new Vice President of Product to accelerate customer and merchant growth. Simpl positions itself as a consumer experience platform, providing a full-stack solution for e-commerce conversion. It enables merchants to give customers 1-tap checkout, buyer protection, and a pay-later facility to make them feel [...]
Shriram City Union Finance on Tuesday said it will raise up to Rs 300 crore by issuing debt securities on a private placement basis. The banking and securities management committee of the company at its meeting held on June 14 has approved issuance of principal-protected market-linked non-convertible debentures (PP-MLD) for an amount of Rs 50 [...]
The stock of Bajaj Auto on Tuesday declined by 5 per cent after the company said its board has deferred a decision on its proposed share buyback. Shares of the company tanked 5.06 per cent to settle at Rs 3,684.40 apiece on the BSE. During the day, it tumbled 7.13 per cent to Rs 3,603.75. [...]
LIC has increased its stake in non-banking finance company Capri Global Capital, to over 7 per cent from 5 per cent earlier, during the February-June period with an investment of over Rs 221 crore, the state-owned insurer said on Tuesday. LIC's shareholding in Capri Global Capital has increased from 88,58,348 equity shares to 1,24,00,000 equity [...]
Zydus Lifesciences on Tuesday said its chairman Pankaj R Patel has been appointed as a part time non-official director in the central board of the Reserve Bank of India (RBl). The Appointments Committee of the Cabinet (ACC) has approved the proposal of appointment of Patel for a period of four years from the date of [...]
Direct-to-consumer firm Mensa Brands on Tuesday said it has acquired the wearables brand Pebble for an undisclosed sum, marking its foray into the smart wearables segment. This will strengthen Pebble's online footprint and amplify its marketing and branding efforts to become a household digital brand, Mensa Brands said in a statement. "In the fast growing [...]
Volvo Car India on Tuesday said it has set up solar power panels at community and primary health centres in Haryana and Uttar Pradesh. The automaker has set up the panels at Jewar in Gautam Buddh Nagar district in UP, Kheri Kalan in Faridabad and Bhorikalan and Bhangrola in Gurugram districts of Haryana. The company [...]
India's palm oil imports declined by 33.20 per cent to Rs 5,14,022 tonne during May this year, but there was sharp rise in shipment of RBD palmolein oil by refineries, industry body Solvent Extractors Association (SEA) said on Tuesday. India, the world's leading vegetable oil buyer, imported 7,69,602 tonnes of palm oils in May 2021. [...]
Fitch Ratings on Tuesday said the Reserve Bank is likely to raise interest rates further to 5.9 per cent by December 2022, on deteriorating inflation outlook. In its update to Global Economic Outlook, Fitch said India's economy faces a worsening external environment, elevated commodity prices, and tighter global monetary policy. "Given the deteriorating outlook for [...]
Wholesale price-based inflation rose to a record high of 15.88 per cent in May on rising prices of food items and crude oil. The Wholesale Price Index-based inflation was 15.08 per cent in April and 13.11 per cent in May last year. "The high rate of inflation in May, 2022 is primarily due to rise [...]
NIFTY50 opened in uncertainty on Tuesday after falling 2.40% in its previous trading session. The fall has been attributed to multiple factors such as interest rate hikes by the central banks around the world, rising Covid cases, high inflation and a weakening Rupee. Further, the losses spread to leading large-cap stocks as well as two [...]
PTI French energy supermajor TotalEnergies will acquire a 25 per cent stake in Adani Group's green hydrogen producing venture, the company said on Tuesday. In a statement, Adani group said it has entered into a new partnership with the French firm to jointly create the world's largest green hydrogen ecosystem. "In this strategic alliance, TotalEnergies [...]
Hindustan Motors has been hitting the upper circuit for the last 11 trading sessions over the news of its comeback. The shares of the carmaker have climbed 133% in the last month and 187% over the last year. As of 10:00 IST, the stock was trading at ₹ 25.50 per share. As per the developments, [...]
Venture capital firm Sequoia India and Southeast Asia has raised USD 2.85 billion - the highest ever in one tranche by any venture capital fund - to fund startups and other ventures in the region, the company said in a statement. Of the funds raised, USD 2 billion is dedicated to India across two funds, [...]
Srei Equipment Finance on Monday said its administrator has received a report from the transaction auditor about certain fraud transactions in FY20 and FY21, bearing a monetary impact of over Rs 3,025 crore on the Srei group. The Reserve Bank had, in early October last year, superseded the boards of Srei Infrastructure Finance Limited (SIFL) [...]
A promoter entity of packaging solution provider Uflex Ltd on Monday bought the company's shares worth Rs 21 crore through an open market transaction. According to block deal data available with the National Stock Exchange (NSE), Flex International Pvt Ltd purchased 3,65,000 shares from Montage Enterprises at an average price of Rs 585 apiece, valuing [...]
The government on Monday said it will pursue recovery of USD 3.85 billion from Reliance Industries and its partners in the Panna/Mukta and Tapti oil and gas fields case and is mulling an appeal against an English court order over cost recovery dispute in the same fields. Reacting to an English High Court last week [...]
Zydus Lifesciences on Monday said its Rs 750 crore-share buyback offer will commence on June 23 and close on July 6. The drug firm, earlier known as Cadila Healthcare, has fixed July 15, 2022 as the last date for the settlement of bids on stock exchanges which may even happen early, as per a regulatory [...]
Gujarat-based Torrent Power on Monday said it has acquired 50-megawatt solar assets from SkyPower Group at an enterprise value of Rs 416 crore. The solar power plant -- a special purpose vehicle (SPV) located in Telangana -- has a long-term Power Purchase Agreement with Northern Power Distribution Company of Telangana Limited (NPDCTL) for 25 years [...]
Shares of Life Insurance Corporation of India (LIC) continued to fall for the tenth day running on Monday and tumbled nearly 6 per cent. The stock tanked 5.85 per cent to settle at Rs 668.20 apiece on the BSE. During the day, it plunged 6 per cent to Rs 666.90. On the NSE, it tumbled [...]
The government on Monday asked online food business operators like Swiggy and Zomato to submit a proposal within 15 days on improving their consumer grievance redressal mechanism amid rising complaints from customers. "The Department of Consumer Affairs has directed major e-commerce Food Business Operators (FBOs) to furnish the current framework as well as a proposal [...]
Bharat FIH, a subsidiary of FIH Mobiles and a Foxconn Technology Group company, has received capital markets regulator Sebi's go ahead to raise Rs 5,000 crore through an Initial Public Offering (IPO). The initial share-sale of Bharat FIH comprises fresh issue of shares worth Rs 2,502 crore and an offer for sale of up to [...]
Air-conditioner and commercial refrigeration company Blue Star Ltd on Monday announced the appointment of renowned HR expert Anita Ramachandran as an independent director for a term of five years with effect from June 13, 2022. She will also be a member of the Nomination and Remuneration Committee and the Corporate Social Responsibility Committee, the company [...]
Retail inflation eased to 7.04 per cent in May, mainly on account of softening food prices, though it remained above the RBI's upper tolerance level for the fifth consecutive month, government data showed on Monday. The Consumer Price Index (CPI) based inflation was 7.79 per cent in April. In May 2021, the retail inflation stood [...]
India's coal import is likely to decline by 11.4 per cent to 186 million tonnes (MT) in the current financial year, even as the state-owned firm has issued import tenders to source the dry fuel from overseas. Coal India Ltd, which accounts for over 80 per cent of domestic coal output, last week issued tenders [...]
The government's spending on information and technology will grow 12.1 per cent to USD 9.5 billion in 2022, an analyst firm estimated on Monday. The growth estimate is less than a 15 per cent jump in the government's IT (Information and Technology) spending in 2021, and higher than the 5 per cent growth estimated at [...]
Investment managers of an AIF (alternative investment fund) can provide investment management services to the offshore fund only by getting registered as portfolio managers, according to markets regulator Sebi. Providing an informal guidance in this regard to Ace Lansdowne Investments Services LLP, which manages Sebi-registered AIF -- Ace Lansdowne India Investment Fund-- Sebi indicated that [...]
Foreign lender HSBC India on Monday announced that it will lend USD 250 million to startups in the country. The bank did not specify the timeframe for disbursal of the amount The lending will be done to high-growth, tech-led startups in the third largest startup ecosystem in the world, the lender said in a statement. [...]
Realty firm Trehan Group on Monday said it will invest Rs 125 crore to develop a housing project comprising only 641 residential plots at Neemrana in Rajasthan. The project 'Trehan Vilasa City' is spread over 40 acres. The plots are being sold in a price range of Rs 16 lakh to Rs 30 lakh, the [...]
Tata Steel has unveiled a 7-million pound investment plan for its Hartlepool Tube Mill in north-east England that the Indian steel major says will cut carbon emissions, improve capacity and reduce costs to strengthen its UK business. The investment will go into a new slitter which will allow the Hartlepool site to process coils of [...]
Mutual funds focused on investing in fixed-income securities witnessed a net outflow of Rs 32,722 crore in May in the wake of Reserve Bank of India (RBI) stance on monetary policy turning hawkish to tackle inflation driven by global factors. This comes following an inflow to the tune of Rs 54,656 crore in April, data [...]
The shares of Adani Green and Adani Transmission were holding strong against the general decline in the markets. Adani Green was trading at ₹ 1,782 or 1.40% up as of 13:10 IST. Similarly, the power distribution arm of the energy to oil conglomerate climbed 1.15% to touch ₹ 2,075 per share. Contrast this with the [...]
Crompton Greaves Consumer Electricals Ltd on Monday said it plans to raise long-term funds up to Rs 925 crore through the issuance of non-convertible debentures on a private placement basis. The board of directors of the company at its meeting held on Monday also approved the buyback of rated, listed commercial paper aggregating to up [...]
We're almost six months into the calendar year 2022 and equity benchmark indices continue to fall. Investors tread cautiously amid soaring inflation and rising rates. Commodity prices have escalated and supply chains are disrupted around the world. Domestic equity benchmarks opened gap-down on Monday, with the Nifty at 15789.50 levels and the Sensex at 52866.36 [...]
The shares of Bajaj Finance, the lending arm of Bajaj Finserv Ltd. declined more than 5% today in the early hours of the trading session today to reach their new 52-week low of ₹ 5,355. The broader markets remained under pressure as the benchmark NIFTY50 index shed 413 points or 2.55% and was trading at [...]
Airports Authority of India (AAI) has requested the government to waive the compulsory dividend payment requirement for the financial year ended March 2022, in lieu of the waiver of Air India's dues done prior to the sale of the carrier. State-owned AAI, which is in the red mainly after the impact of the coronavirus pandemic, [...]
The National Company Law Appellate Tribunal (NCLAT) on Monday rejected Amazon's plea challenging the decision of fair trade regulator CCI to suspend the approval for the e-commerce major's deal with Future Coupons. A two-member bench comprising Justice M Venugopal and Ashok Kumar Mishra, upheld the findings of the Competition Commission of India (CCI) and directed [...]
Spain's Inditex, which owns luxury fashion brand Zara, posted a net profit of Rs 148.76 crore and revenue of Rs 1,815 crore for the financial year ended on March 31, 2022, according to the latest annual report of Trent Ltd. In FY21, Inditex Trent Retail India Private Ltd (ITRIPL), a JV which is engaged in [...]
Chinese technology conglomerate Tencent has bought stake worth USD 264 million (about Rs 2,060 crore) in Flipkart from its co-founder Binny Bansal through its European subsidiary, according to official documents. Singapore-headquartered e-commerce firm Flipkart has operations in India only. Bansal holds around 1.84 per cent stake in Flipkart after selling part of his stake to [...]
NIFTY Pharma, the harbinger of the sectors that boomed during the Covid-19 pandemic has been down more than 12% since the start of this year. After its correction, market experts believe that the pharma and healthcare industry may be an attractive bet again. Here are three pharma stocks recommended by Sharekhan Securities to buy for [...]
Frequently Asked Questions
1. What is Trade Brains News?
Trade Brains News offers fast and reliable business news, equity news, and stock market news for the readers. Trade Brains News is a Free stock news publication and provides daily national, international, and business news, tracks market movements, and detailed coverage of significant business events. 
2. What type of News do you get on Trade Brains News?
Trade Brains News offers a wide range of National and International business news and involves categories like Market Alerts, IPO News and Alerts, Stock & Share News, Corporate Announcements like Dividends News, Bonus Alerts etc, Indian corporate Quarterly & Annual result coverage, Commodity news, Economy news and more.
3. Why should you choose Trade Brains News?
Trade Brains News offers a one-stop solution for reading all the Indian Stock Market-related news. Whether it is daily Share Market movements, corporate announcements, New IPOs, or any other big stock market event, Trade Brains News has got all covered.
4. Where can you find Trade Brains News?
Trade Brains News is currently available on desktop and mobile versions and can be read by visiting the Trade Brains News section. 
5. Is Trade Brains News reliable?
Trade Brains offers fast and regular business news, particularly curated by the Trade Brains Editors. We offer hundreds of news daily so that the readers do not miss out on any significant market event. Trade Brains News is a reliable source for reading market news and the brand is available since 2017 with over half a million monthly readers.
6. How is Trade Brains News different from others?
Trade Brains News is expressly focused on providing Stock Market and Business News and ignoring all the irrelevant ones. By following Trade Brains News, the readers will be able to follow the stock market closely without missing any major event and by quickly accessing all the top news of the day.