Understanding the Reasons to start investing in stock market: Most people at some time have thought to start investing in the stock market. Their reasons to start investing may be different, yet the final goal is always the same "To make money". However, because of some myth or misconceptions that they heard from their Uncle or close kin, they were afraid to take the next steps.
For a very long time, our family members, friends, and news channels have told us to stay away from the market. The common misconception that 'Stock investing is like GAMBLING' has become more of a fact than a myth for many. And maybe this could be the reason why even less than 3% population of India is actively investing in the stock market.
Today, we are going to break the barriers. In this post, we are going to discuss 10 great reasons to start investing in stock market. Therefore, be with us for the next 5-6 minutes to enjoy this roller coaster ride that may open your eyes towards investing in stock market.
Top 10 Reasons to Start Investing in Stock Market
1. To keep pace with inflation
Inflation is defined as a state where the prices are rising and the value of purchasing power of money is decreasing. Inflation occurs in an economy when there is an expansion in the total amount of money. Overall, Inflation is not desirable for a common person.
Let us understand inflation with an example. Suppose you have Rs 5 lakhs in your account and you want to buy a car, which also costs Rs 5 lakhs currently. However, you changed your mind, decided to buy the car next year, and kept your money in the savings account.
The bank is giving you a decent interest of 3.5% pa. Now, let us fast forward to next year. You went to the bank and came home happily with your money which has become Rs 5.17 lakhs now. Next, you went to the car showroom. But boom! You get the shock.
The price of that car has now increased to Rs 5.5 lakhs. The car, which you could have easily bought last year, is now not affordable to you. That is inflation. The same thing happens with groceries, or all other products that you buy and their price inflates with time.
The inflation in India for the last few years has been around 4-5%. The return on the savings account (Interest rate) is around 3-4% per annum. Hence, a savings account cannot beat inflation.
(Source: Tradingeconomics)
Overall, if you want to beat inflation, you have to invest your money intelligently in high-return investment instruments. And the stock market is the best place for intelligent investors. If you buy stocks of good companies, you can make a decent consistent return of 12-18% per annum depending on how good the stock is and how much time you invested in choosing the stock. Therefore, investing in the stock market is a great option if you want to keep pace with rising inflation.
2. Most Capital Growth Potential
For the past couple of decades, Stocks and real estate are the two investments, which have constantly beat all other forms of investments in India.
Whether it is fixed deposits, insurances, bonds, or commodities like gold, silver, petroleum, etc. the stock market has been able to outperform all these investments with the best returns on the investments. Hence, with the tremendous growth potential in the stock market, it is always advisable to invest in stocks for those who want to grow their money.
3. Investing Makes Your Money Work for You
Money is important to buy comforts and in all other aspects of life. Most people say that they do not work for money and that lack of money is the root of most problems. However, investing is the solution to this problem.
If you invest your money in good companies, you just have to sit idly and do nothing. Your money will grow as the company prospers. In the meanwhile, when your money is growing by itself, you can use your time to focus on your primary job or in whatever way you want. In this way, you can make your money work for you, unlike your primary job where you have to work for money. It is for this reason that it is regarded as one of the top 10 reasons to invest in stocks.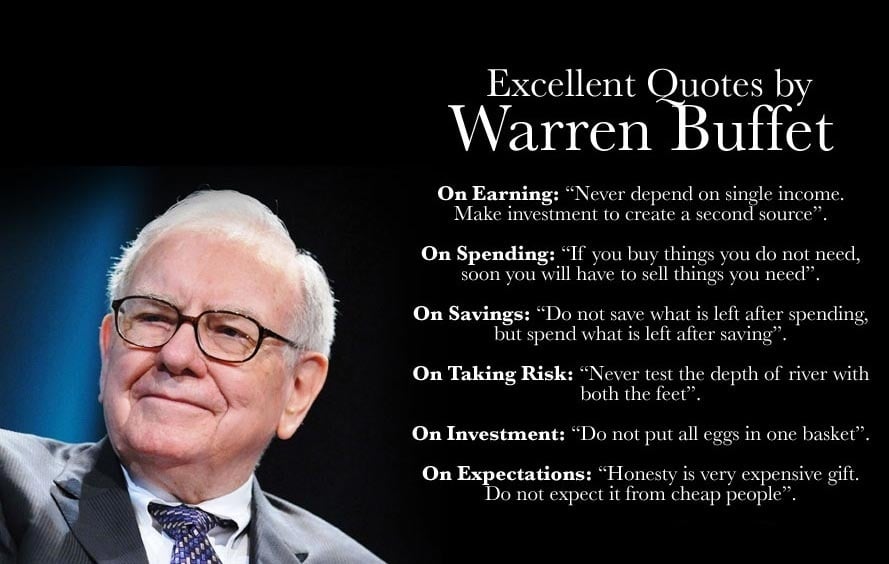 4. Stock Investing Requires As Little Amount as buying a 'Burger'
There is a common misconception among many people that they need a huge amount to start investing in the stock market. However, that is not true. You can start investing with as little money as required to buy a burger.
There are a number of stocks whose price is less than Rs 100. You can invest a very small amount of money and start getting good returns. This option is not available in other for other forms of investments like gold or real estate. In addition, remembering a few things every day adds up to a big result.
ALSO READ:
5. You do not need to be a 'Genius' to invest in Stock Market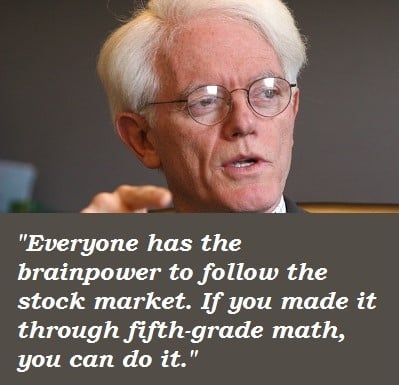 'If you can understand 5th standard math, then you can understand stock market'- Peter Lynch.
Peter Lynch is one of the most renowned fund managers famous for giving around 30% return for a continuous period of 13 years at Fidelity. He always inspires common people to invest in stocks and believes the stock market is for everyone. You do not need to be a mastermind or rocket scientist to invest in the stock market.
Unlike starting most businesses or start-ups, the stock market requires only a little money, knowledge, time, and interest. Anyone can get decent returns by investing in the stock market.
Quick Note: If you are new to investing and want to stay away from common myths and mistakes in stock market, I will highly recommend you to read this book: One Up On Wall Street: How To Use What You Already Know To Make Money In the Market. It is one of my favourite books on stock market.
6. Investing in Stocks is a lot easier 'Now'
Investing and trading with an online brokerage account is a lot simpler now. Now with the help of leading online brokers, you can buy and sell stocks within seconds using your smartphone.
Moreover, with the increase in financial websites and apps; finding and selecting stocks is also simpler. You do not need to go through all the boring financial newspapers and magazines now and need not rely on newsletters to get the company's financial reports now.
Also read: How to Invest in Share Market? A Beginner's Guide
7. Tax benefits from Government on Stock Investing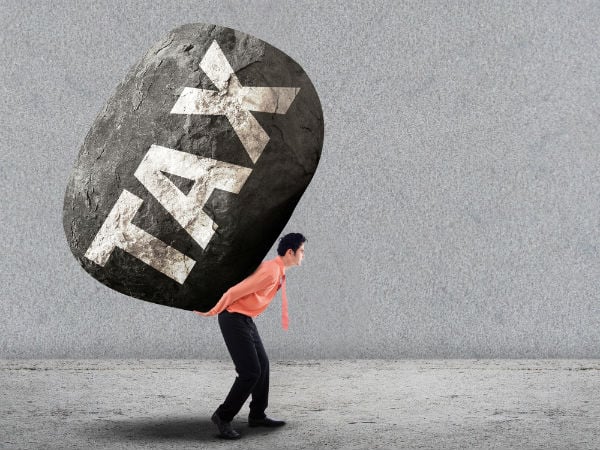 There are a number of tax benefits to investing in the stock market. The long-term capital gain tax is 10% for gains exceeding Rs 1 lakh. Still, this is better than the return of 6.5% from FDs, which is again taxable up to 10-30% depending on your tax slab. That's why it is a popular quote 'The rich pay less tax'.
8. You do not always have to Pick Hidden Gems.
There are a number of other examples of common stocks as well that have given more than several hundred percent returns over the last few years. For example, Asian Paints, Hindustan Unilever, HDFC Bank, Symphony, Maruti Suzuki, Titan Company, etc. These companies are well-known to the common people. People can easily find such growing companies around them as they are already using their products.
In short, you are not always supposed to find a hidden gem or a very rare/unheard chemical stock. You just have to look around and find leading companies with amazing products and invest in them, Which makes this point one of the top 10 reasons to invest in stocks.
9. To create an Alternate source of income
It has always been taught in our school- 'Get a high paid safe and secure job'. What is not taught is what will happen if you're fired or the company is shut down. We should always have multiple sources of Income. For the common people, stock market investment can help to create this additional source of income.
Most people are completely busy with their office their entire life. For those people, Investing in the stock market can be their second source of income. Through value appreciation and dividends, they can steadily grow additional income. That is why people need to start investing in the stock market.
10. The Power of Compounding through Long-term Investments
Stock Investing allows you to take advantage of compound interest, which grows your wealth exponentially. Most of bank savings account gives you simple interest. However, by investing in stock, you can get compounded returns. The famous scientist Albert Einstein once said- "Compounding is the eighth wonder of the world".
The world's greatest investor, Warren Buffett, is known to have had a compounded return of around 22% for the last 5 decades. Moreover, this compounded return for a long time has made him one of the richest men on earth. The power of compounding is one of the major reasons why people should invest in the stock market.
Closing Thoughts
In this article, we discussed 10 of the best reasons to start investing in stock market. The biggest reasons to invest in share market are to beat inflation, create a secondary source of income, and obviously get a superior return on your capital.
That's all for this post on the top 10 reasons to invest in stocks. I hope the post is useful to you. If there is an additional reason to invest in the stock market that I missed or you want to add to the list of top 10 reasons to invest in stocks, feel free to comment below. I will be happy to include them also. Have a great day and Happy Investing!
By utilizing the stock screener, stock heatmap, portfolio backtesting, and stock compare tool on the Trade Brains portal, investors gain access to comprehensive tools that enable them to identify the best stocks and make well-informed investment decisions.
Frequently Asked Questions (FAQs)
1. How can a beginner invest in the stock market?
If you're a beginner and are willing to invest in the stock market, then first understand your investment goal, decide if you want to invest a lump sum or systematic amounts monthly, read a few books/blogs about investing, choose your stock broker and open a demat and trading account, and finally do your research and start investing. If you're not willing to take the risk immediately, then try virtual trading platforms before you actually invest. Track a few stocks that you would like to invest in and have an exit plan before investing.
2. Can I start the Share market with 100 RS?
Yes, you can start investing with Rs. 100. There are many stocks that trade at a price below Rs 100 on NSE/BSE and you can purchase even just 1 quantity of share of these companies. However, it is not advisable to start with a very less amount as you can buy only a couple of penny stocks, and they are risky. Instead, wait for a while and gather a little more money to start investing. Do a little research about the companies that you have heard of, or that are popular, and then invest in them.
3. Can the stock market make you rich?
Yes, the stock market can make you rich. A few examples of this are Rakesh Jhunjhunwala, Raamdeo Agrawal, RK Damani, and obviously Warren Buffet. However, it is important to understand that you should invest carefully only after doing proper research. Take calculated risks and do not invest your money based on false/fake information. Good research, understanding the concepts of investing, and having a strategy can take you a long way. Investing in the stock market can help you create wealth.
4. Which app is best for trading?
The Kite App by Zerodha is one of the best trading apps in India. It is a discount brokerage firm with sleek trading and investment platform with the latest technology. Some of the other apps that are good for trading, especially for beginners are Angel One, UpStox, 5Paisa, IIFL, Motilal Oswal, and ShareKhan.
5. How can I earn money from the share market daily?
People earn money from the share market on a daily basis when they do intraday trading. However, the risk involved is very high, and novice traders tend to lose a lot of money instead of making profits, Therefore it is not recommended. Instead, investing in stocks for the long term can be very profitable. Here, it is important to learn and research about the market & the companies and then invest money.

Kritesh (Tweet here) is the Founder & CEO of Trade Brains & FinGrad. He is an NSE Certified Equity Fundamental Analyst with +7 Years of Experience in Share Market Investing. Kritesh frequently writes about Share Market Investing and IPOs and publishes his personal insights on the market.
---
Start Your Stock Market Journey Today!
Want to learn Stock Market trading and Investing? Make sure to check out exclusive Stock Market courses by FinGrad, the learning initiative by Trade Brains. You can enroll in FREE courses and webinars available on FinGrad today and get ahead in your trading career. Join now!!