Want more visibility and awareness for your brand?
Advertise with us to get your message across!!
For Brand/Product Reviews, Sponsored Posts, Press releases, Interviews, and other advertisements contact us to get the pricing. You can fill this form and we'll get back to you.
Phone/Whatsapp: (+91)-9834938257
Note: If you are interested in partnering with us, send an email at advertise@tradebrains.in with your requirements. We'll get back to you with details within 24 hours.
Fill this form to reach out!
+550K
Monthly Unique Visitors
72.8%
Age between 18 to 34
+42.1k
Newsletter Subscribers
Alexa Ranking
According to Alexa, our blog tradebrains.in is ranked #3,358 in India and #34,068 in the world. We have outranked a lot of leading websites and corporations.
Where our top readers are from
Over 90% of our website traffic is from Indian Subcontinent followed by United States, United Kingdom (UK), and Singapore.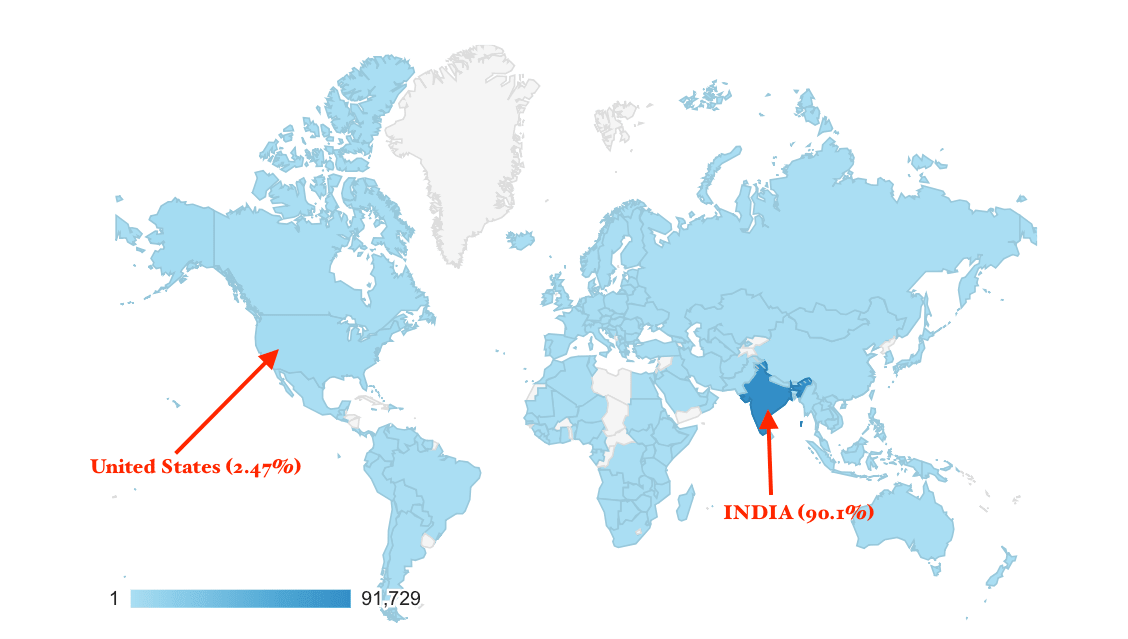 Sponsored Post
We produce quality articles and comprehensive reviews. We work closely with brands to offer a unique perspective and share the brand story across our readers.
Banner Ads
Get highly targeted impressions and clicks for your brand by placing banner ads. We offer multiple standard banner formats to be displayed on our website.
Video Review
Sponsored video review on Youtube to help you share demo and essential information regarding your products/services with the viewers.
Note: If you're interested in any of the above plans or have any other sponsorship requirements, reach out to us at
advertise@tradebrains.in

or by filling the above form on this page