Best Investment Apps in India: Since 2020's sudden growth spurt in demat accounts in India, the interest in stocks, trading, and investing hasn't simmered. Smartphones, faster internet, and online trading and investing accounts have made it that much easier to trade and invest. Some of these smartphone applications saw record growth in the past few years.
As of January 2023, there are over 11 crore demat accounts in India, up from 8.4 crore accounts in 2022. This record feat couldn't be achieved without the best investment apps mentioned below
From discount broking, zero delivery charge, free stock recommendations, and education, here are the 5 best investment apps in 2023, along with their features and perks.
Best Investment Apps In India
Best Investment Apps in India #1 – Zerodha Kite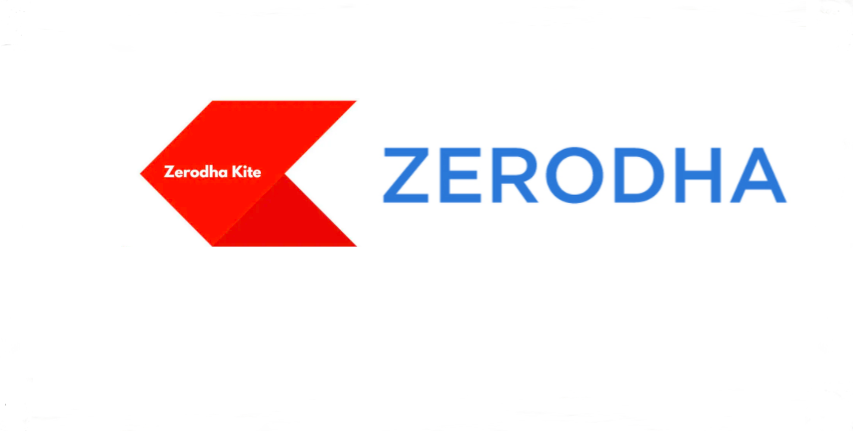 Founded by the Billionaire Kamath brothers, Zerodha is the largest online discount broking platform in India. The application has over 1.1 crore active clients, or 15 percent of the complete Indian retail trading volume. The user interface is well-designed and simple to use, and it can be used by a beginner as well as advanced traders and investors.
Kite comes with inbuilt charts and over 100 trading indicators and advanced orders such as GTT (Good Till Triggered) orders, cover orders, direct IPO applications, etc. The registration fee is ₹200 rupees and an annual maintenance fee of ₹300 per year, making it one of the more expensive investment apps in India.
Despite its discount broking business model, Zerodha remains the most profitable broking firm and one of the most profitable startups today.
Features Of Zerodha Kite:
Low-cost brokerage among industry peers.
User-friendly interface that can be used by every beginner. Integrated Trading View charts that make trading with various indicators simple.
Application is available on both Andriod and Apple Devices.
Provides leverage of up to 20X for intraday trading.
Direct IPO application through Kite. Mutual fund investments can be done directly without any charges.
While there are account opening charges and annual maintenance charges, it has zero brokerage for equity delivery and ₹20 for equity intraday.
Best Investment Apps in India #2 – Groww
Groww is a funded brokerage startup, with over 40 million customers and a rating of 4.5 stars on the Playstore. The startup is backed by various VC funding houses like Sequoia, Y Combinator, and Tiger Global.
The application has a consistent blue and green theme that the company follows for every section of the application. It is one of the best applications for mutual fund investment in particular due to its unique dashboard and easy tracking features.
Features of Groww:
Like most investment apps, Groww has two-factor authentication that makes it safer for users, and harder for hackers to access a person's investment account.
All-in-one application for mutual funds, ETFs, SGB, IPOs, Futures and Options, commodities, and more, within a single application.
Invest in US stocks with zero account opening, maintenance, and brokerage charges.
Separate dashboards for stocks and mutual funds, separating passive investing and active investing, and other market activities.
Comes in-built with various calculators (SIP, brokerage, SWP, mutual funds returns) that make the application a one-stop platform for trading and investing.
The application is available on both App Store and Play Store.
No account opening and maintenance charges, and a charge of ₹20 or 0.05 percent per order (whichever is lower).
Best Investment Apps in India #3 -Upstox PRO
At the 3rd position, we have Upstox PRO, another brokerage startup backed by Tiger Global. Like Zerodha, Upstox follows the discount broking business model.
The application provides trading and investing options for stocks, commodities, currencies, and mutual funds. The app has in-built features such as Trading View for charts, and chart IQ libraries, all of which are used by experienced traders and investors.
Features Of Upstox PRO:
Invest in mutual funds and stocks, while also trading stocks, derivatives, currency F&O and commodities F&O.
Can also invest in gold, IPOs, and mutual funds. Mutual fund investments have no commission.
Chart tools for traders, including advanced charts, over 100 technical indicators, and market watch.
Zero account opening charges and brokerage charges of 2.5 percent or ₹20 for equity delivery and 0.05 percent or ₹20 for equity intraday. Account maintenance charge of ₹150 plus GST annually.
Best Investment Apps #4 – 5 Paisa

5 Paisa is a growing investment app and is one of the few apps on our list to be publicly traded. It is ideal for both investors and traders, with options to invest in stocks, mutual funds and trade in commodities and currencies. What makes 5 Paisa unique, and what every investor would want, is their advisory, research, news, and blog access which is free to its users.
Features Of 5 Paisa:
Provides advisory services based on goals, along with free access to news, research, and blogs.
Real-time market movement data, stock quotes, and price changes.
Allows users to invest in US stocks with zero commission, in partnership with Vested, an SEC-registered investment adviser.
Create multiple watchlists, and endless price alerts, along with advanced trading tools for charts.
No account opening charges, no commission on mutual funds and US stocks, and ₹20 for equity delivery and ₹20 for equity intraday.
Best Investment Apps #5 – Angel Speed Pro
Angel One is a listed brokerage firm and its flagship application is Angel Speed Pro, a full-service brokerage app. The application follows a single-window design for trading. It has quick order execution and real-time updates of stocks.
Features Of Angel Speed Pro:
Like most top applications for trading and investing, it offers equity, commodity, currency, and margin trading, along with mutual fund investment options.
Trade rates are streamed live, to ensure instant trading and quick response time.
Get news alerts and reports of your stocks instantly.
An in-built portfolio tracker that analyses your holdings for you. Also, analyze your trading P/L with a downloadable Excel sheet of your P&L report.
Zero account opening and maintenance charges, zero charges for equity delivery, and ₹20 or 0.25 percent for equity intraday, whichever is lower.
In Closing
The 5 Best investment apps mentioned above, are only a few compared to the endless choices currently available in India. In fact, every major bank is offering Demat account services with attractive offers such as zero brokerage, advisory services, no maintenance charges, etc.
The competition in the brokerage industry is so fierce that almost all applications provide the same features, with a few outliers. Let us know what you think of our list of 5 Best investment apps
Written By – Karan N
By utilizing the stock screener, stock heatmap, portfolio backtesting, and stock compare tool on the Trade Brains portal, investors gain access to comprehensive tools that enable them to identify the best stocks also get updated with stock market news, and make well-informed investment decisions.

---
Start Your Stock Market Journey Today!
Want to learn Stock Market trading and Investing? Make sure to check out exclusive Stock Market courses by FinGrad, the learning initiative by Trade Brains. You can enroll in FREE courses and webinars available on FinGrad today and get ahead in your trading career. Join now!!