List of best paper sector stocks in India 2023: Some of the fondest memories of our childhood revolve around making and flying paper planes or boats in the rain. A few decades back the most exciting time of our lives would be when we got new books before our school year starts.
Despite all the technological changes taking place in our country we are still currently dependent on paper. In this article, we take a look at the Paper industry in India its possible prospects and the best paper stocks in India. Keep Reading to find out!
Paper Industry Analysis
The pulp and paper industry is one of the largest industries in the world. It is dominated by North American, Northern European, and East Asian countries. Over the next few years, it is expected that both India and China will become key countries in the industry's growth.
World production of paper and paperboard currently totals more than 400 million metric tons each year. Despite the industry, maturing companies still face trouble when it comes to profitability.
The profitability of the paper industry has been weak on a global level over the last few years. The main cause of this has been the excess capacity in the industry. This led to falling product prices. In addition to this, the impact of rising production costs further eroded the industry's profitability globally.
Another important fact to consider is the current consumption in India. India's population is about 17.7% of the world's population. It consumes barely 5% of the global paper output. India's consumption per person is only 16 kg against a global average of 55 kg.
Concerns in the Paper Industry
The paper industry has gone through quite some changes in the last few decades and unfortunately, most have not been in its favor. Here we take a look at the top concerns that pose a threat to the industry's growth.
1. Reduction in Demand
There has been a conscious effort on part of the Governments, corporates & Educational institutes to replace paper. The shift in technology over the past 2-3 years and the advent of Covid-19 has only sped up the digitization process.

Digitization is cost-effective and less time-consuming than paper. These are the two major factors responsible for the decline in paper consumption in India.
The shutdown of educational institutes and offices which were major consumers of the paper industry has led to a lack in demand for paper products. The first and second Covid waves were a terrible blow to the paper companies.
2. Capacity Expansion
The paper Industry has made substantial investments in the last 5-7 years. The current state of capacity underutilization in the paper sector is reducing production efficiency. Paper being a homogenous product has to be produced at the lowest costs for the companies to remain competitive.
Economies of scale are considerable in the industry due to paper being a commodity. The paper industry is a capital-intensive industry with high fixed assets and working capital requirements that have to therefore bear the brunt of lower price realizations.
Therefore, lower price realizations are becoming very difficult for paper companies to meet their financial obligation in view of a significant drop in margins. The operating margins in the paper industry have more than halved from 24% on average to about 9-12%. This has led to the closedown of several paper mills.
3. Cost Pressure
The growing cost of raw materials has led to a significant drop in operating margins. The raw materials in particular are the imported waste paper pulp which amounts to 65% of the raw material supply.
The rising cost of fuel & the shortage of shipping containers has also contributed to cost issues. Average shipping rates have jumped up to 6 times since 2019 due to the covid pandemic. This has led to a severe increase in costs.
Further to add to the worries, energy costs have been on the rise due to coal and power shortages. Power consumption is a key major expense in a paper mill and any change in coal & electricity prices will affect the bottom line adversely.
4. Cheap Imports from China Despite Overproduction in India
Imports of paper products are growing against the increase in domestic production rate with the underutilization of domestic installed capacity. Therefore, while the domestic industry operates under challenging conditions, substantial quantities of paper and paperboard are imported at significantly lower costs under the FTAs.
An investigation was initiated after a complaint by ITC one of the largest FMCG & Cigarette, and paper makers in India. The report revealed that due to increased imports the profitability of the domestic industry has shown negative growth between April 2016 and March 2020.
Scope for Future/Opportunities
Despite having planet-sized challenges ahead of them, paper companies also have a series of silver linings. Analysts tracking paper stocks believe that the paper sector will grow between 11-15% in FY2022 for the reasons discussed below. Here we take a look at some of them:
1. High Growth in Packaging Business
The demand arising from packaging in FMCG and Personal care products is leading the way for paper companies. As per analysts tracking the paper industry starting from January 2021 onwards, some signs of recovery were witnessed, especially in packaging and paperboard, and tissue segments.
The paper industry has seen a recent surge in investment interest. Part of this is a natural consequence of investments in the packaging industry, which is doing well. Investors expect the paper cycle to also remain strong as a result.
2. Ban on Plastic in Many States in India
Paper is one of the major alternatives to plastic that will come into use in many industries. The government in India through its Swach Bharat Abhiyan program is clamping down on the use of plastic in several states.
Other states are also slowly joining the bandwagon of banning plastics in their respective territories, this may lead to a major change in the consumption of paper.
3. Low Base Effect
India's per capita consumption of paper is 15 kg as against 55-60kgs in US & Europe. One of the primary reasons for the long-term optimism is that per capita consumption is expected to grow in India from this extremely low base.
4. Consolidation in the Paper Industry
The financially stronger players are likely to take over capacity as under-capitalized smaller mills cannot find the resources to upgrade technology.
The top three listed players in India account for about 10 percent market share whereas they hold 20 percent in China and around 65 percent in the US. So, a trend of consolidation is likely going to happen in the Indian paper sector.
5. Anti-Dumping Duties on Cheap Paper from China & Other Countries
On the regulatory front, a September 28 notification by the Directorate General of Trade Remedies (DGTR) has recommended anti-dumping duty between $110 per MT to $542 per MT of decor paper imports from China.
6. Focus on Primary & Secondary Education
An increase in government thrust on primary & secondary education in India will lead to healthy growth in the paper sector. This can be explained by the fact that a few months back during July 2021, there was a surge in stock prices of paper stocks on account of news around educational Institutes & Offices opening up after the 2nd covid wave.
As per CRISIL, demand for printing and writing paper is expected to grow at a muted 1-3 % CAGR. It is expected to reach 5.5 million tonnes by FY2025. Enrolment of students is expected to increase at a faster pace of 0.5 – 1% CAGR over the next 3 years.
This is compared with a de-growth of 0.4 percent CAGR during the past 3 years. Also with the new education policy, coming into effect and a gradual rise in education spending by the Govt (20% higher spending), and an increased thrust on education are likely to support demand for paper.
Quick Read: Top Stocks in the Nifty SmallCap 50 Index
Best Paper Sector Stocks in India 2023
Now let us take a look at the Best Paper Sector Stocks in India 2023 and divulge deeply into their business and revenue models.
Best Paper Sector Stocks in India #1 – Century Textiles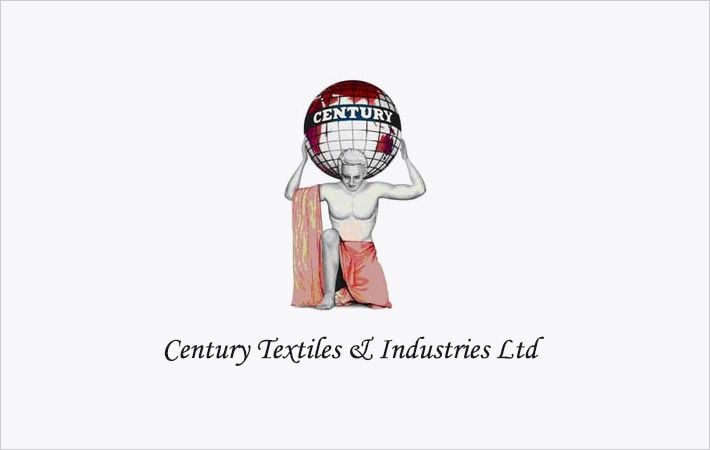 Century Textiles and Industries Ltd has transformed from a single-unit textile entity in 1987 into a commercial powerhouse with interests in diverse industries. Currently, the business house is a trendsetter in cotton textiles and also has a remarkable presence in the Pulp and Paper sector.
The Paper & Pulp vertical of the company contributes most to its revenues at 69%, followed by the textile business (25%) & Real Estate Business (4%). The Multi-layer packaging board accounted for 44% of the paper and pulp's vertical revenues, followed by Printing & Writing paper (40%), tissues (12%) & Rayon grade pulp (4%) in FY22.
The company owns the largest single-location paper plant in India with a combined capacity of 4.81 Lakh MTPA. It manufactures international-grade products and is now a leading player in this space.
The company's sales were on a decline since 2018 but they increased to Rs. 4,129 crores in FY22. The company reported a net profit of Rs. 207 crores.
Best Paper Sector Stocks in India #2 – JK Paper
Established in 1962, JK Paper is the leading player in Office papers, Coated papers, and Packaging boards. The Company's diversified product portfolio comprises office paper, writing and printing paper packaging board, and specialty paper, among others.
It sells these products through its range of brands i.e. JK Copier, JK Easy Copier, JK Sparke, JK Cedar, JK Max JK Excel Bond, etc. The company has a 24% leading market share in the branded copier segment in India which gives it a slight edge in terms of pricing power.
The company has three manufacturing facilities with an operational capacity of 6.15 lac tonnes per annum. This makes it the second-largest listed player in the paper industry after TNPL in terms of capacity. The Company has leveraged its robust distribution network to service a pan-Indian customer presence.
JK Papers has been able to maintain operating margins upwards of 20% despite cost pressures. The company posted a revenue of Rs 3,969 Cr and a net profit of Rs 543 Cr for FY22.
Best Paper Sector Stocks in India #3 – West Coast Paper
West Coast Paper Mills Ltd is one of the oldest and largest producers of paper for printing, writing, and packaging in India. The Paper and Paperboard Division contributes 94.33% of revenues followed by its Cables Division accounting for 5.67% of revenues.
Its product segment includes writing paper, printing paper, specialty paper, Industrial paper, packaging board, and business stationery.
The company acquired 55% of International Paper APPM Ltd from International Paper Investments (Luxembourg) in 2019. This made it one of the biggest acquisitions in the paper sector. The company has a base of 67 dealers with 6 zonal offices in India. It also has an international presence with exports to 15+ countries.
Best Paper Sector Stocks in India #4 – Seshasayee Paper
The company is engaged in the business of manufacturing and selling printing & writing paper. Seshasayee Paper has six decades of experience in the Indian paper industry. The company has a total installed capacity of 2,55,000 tonnes.
The company gets 65-70% of its sales from South India. It has a network of more than 50 dealers and one depot in Bengaluru. The company also exports its products to countries like the USA, Sri Lanka, Nepal, and the Middle East countries.
The company has been reducing its debts over the last 5 years and has now become an almost debt-free company, which is the reason why the company has turned out to be one of the best paper sector stocks in India
Tamil Nadu Newsprint & Papers Ltd is in the business of manufacturing and marketing Paper, Paper Board, Cement, and power generation. The company produces a wide portfolio of high-quality papers for printing and writing and coated and uncoated paperboards best suited for the packaging industry.
The company uses bagasse, the sugar cane residue as its predominant raw material. This is different from other paper companies which use waste paper pulp. At present paper and board account for 82% of revenues, followed by energy(13%) and cement (5%).
Presently, the company earns 87% of its revenues from sales in India and the rest 13% from exports. Currently, the company has a paper mill capacity of 4,00,000 tpa and a packaging board mill capacity of 2,00,000 tpa.
Divulging further into micro factors, the operating margins of TNPL have sharply dipped in the last few years and stood at 9% in FY22. The primary reason for the dip has been due to an increase in raw material & energy costs of pulp sugarcane bagasse.
The FIIs have reduced a chunk of their stake in TNPL. In addition to that, the DIIs have also reduced their stake. To add to further concerns the huge debt of the company adds to the interest burden.
List of top 8 paper stocks In India 2023
Company Name
CMP (Rs.)
Market Cap
(Rs. Cr.)
Stock P/E
Century Textiles & Industries
679.35
7,630.49
35.88
JK Paper
369.55
6,342.42
5.84
West Coast Paper Mills
547.05
3,697.75
4.69
Tamil Nadu Newsprint & Papers
235.1
1,674.9
5.45
Seshasayee Paper & Boards
258.35
1,656.17
4.95
Andhra Paper
463.1
1,819.48
4.27
Satia Industries
119.85
1,184
6.75
Emami Paper Mills
120.5
719.03
6.14
Conclusion
The long-term demand outlook for the Indian paper industry remains favorable. The growth in paper will be driven by the packaging sector, increasing literacy levels, and growth in print media.
Additionally, higher government spending on the education sector plus the changing urban lifestyles will also augment growth in the paper sector.
Given that these factors are likely to be sustained, the paper industry is likely to continue growing at a rate of 6-8 percent per annum in the medium to long term although there may be aberrant years given the cyclical nature of the industry.
That's all for this post "Best Paper Stocks in India 2023″. Let us know what you think about the paper industry in the comments below. Happy Investing!

---
Start Your Stock Market Journey Today!
Want to learn Stock Market trading and Investing? Make sure to check out exclusive Stock Market courses by FinGrad, the learning initiative by Trade Brains. You can enroll in FREE courses and webinars available on FinGrad today and get ahead in your trading career. Join now!!