31 Hand-Picked Best Quotes on Investing: Buffett, Munger, Graham & More: Over the years, there are many successful investors who have shared their wits with the world. Warren Buffett, Benjamin Graham, Philip Fisher, Charlie Munger, Peter Lynch, Seth Klarman, Joel Greenblatt, etc are few of the famous investors who have inspired the world by their 'words of wisdom'.
Here are the 31 hand-picked best quotes on Investing by a few of the world's most successful investors. Enjoy Yourself.
31 Hand-Picked Best Quotes on Investing:
– Warren Buffett
"Price is what you pay. Value is what you get."
"Rule No. 1: Never lose money. Rule No. 2: Never forget rule No.1"
"Risk comes from not knowing what you are doing."
"It's far better to buy a wonderful company at a fair price, than a fair company at a wonderful price."
"In the business world, the rearview mirror is always clearer than the windshield."
"Only buy something that you'd be perfectly happy to hold if the market shut down for 10 years."
"Someone's sitting in the shade today because someone planted a tree a long time ago."
"The difference between successful people and really successful people is that really successful people say no to almost everything."
"The stock market is a device for transferring money from the impatient to the patient."
"Diversification is protection against ignorance. It makes little sense if you know what you are doing."
"I will tell you how to become rich. Close the doors, be fearful when others are greedy. Be greedy when others are fearful."
Also read: Why Warren Buffet Suggests- 'Price Is What You Pay, Value Is What You Get'?
– Philip Fisher
"Conservative investor sleep well."
"The stock market is filled with individuals who know the price of everything, but the value of nothing."
Also read: Common Stocks and Uncommon Profits by Philip Fisher- Book Review
– Benjamin Graham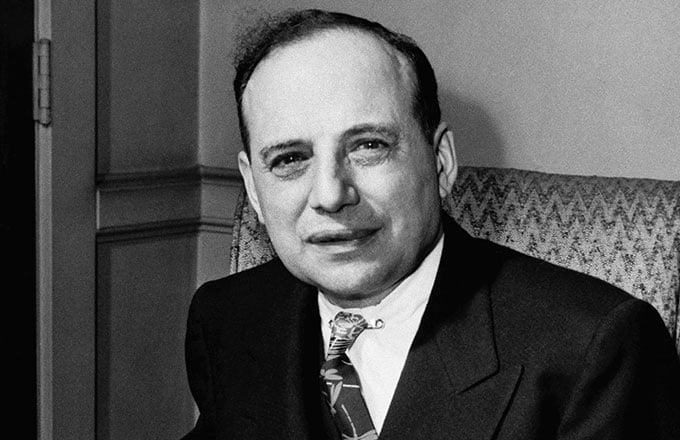 "Buy not on optimism, but on arithmetic."
"The individual investor should act consistently as an investor and not as a speculator."
"If you are shopping for common stocks, choose them the way you would buy groceries, not the way you would buy perfume."
The underlying principles of sound investment should not alter from decade to decade, but the application of these principles must be adapted to significant changes in the financial mechanisms and climate."
Also read: 'The Intelligent Investor' by Benjamin Graham- Book Review
– Charlie Munger
"Spend each day trying to be a little wiser than you were when you woke up." – Charlie Munger
"Our job is to find a few intelligent things to do, not to keep up with every damn thing in the world."
"No wise pilot, no matter how great his talent and experience, fails to use his checklist." – Charlie Munger Peter
Also read: 21 All-Time Best Quotes by Charlie Munger
– Peter Lynch
"Behind every stock is a company. Find out what it's doing."
"Although it's easy to forget sometimes, a share is not a lottery ticket… it's part ownership of a business."
"If you're prepared to invest in a company, then you ought to be able to explain why in simple language that a fifth grader could understand, and quickly enough so the fifth grader won't get bored."
"Go for a business that any idiot can run – because sooner or later, any idiot probably is going to run it."
"If you don't study any companies, you have the same success buying stocks as you do in a poker game if you bet without looking at your cards."
Also read: One up on wall street by Peter Lynch- Book Review
– A few Other Best Quotes on Investing
"Minimizing downside risk while maximizing the upside is a powerful concept." – Mohnish Pabrai
"The secret to investing is to figure out the value of something – and then pay a lot less." Joel Greenblatt
"Every once in a while, the market does something so stupid it takes your breath away." – Jim Cramer
"While it might seem that anyone can be a value investor, the essential characteristics of this type of investor-patience, discipline, and risk aversion-may well be genetically determined." -Seth Klarman
"Investing should be more like watching paint dry or watching grass grow. If you want excitement, take $800 and go to Las Vegas." – Paul Samuelson
"The four most dangerous words in investing are: 'this time it's different.'" – Sir John Templeton
Also read: The Little Book That Beats The Market by Joel Greenblatt- Book Review
BOTTOM LINE
None of the quotes mentioned above by any of the successful investors is too complex to understand. Stock investing is simple if you have the right attitude and follow the proper approach.
That's all. I hope this post- "31 Hand-Picked Best Quotes on Investing -Buffett, Munger, Graham & More" is useful and entertaining to you. If I missed any of the best quotes on investing, feel free to comment below. #HappyInvesting

Kritesh (Tweet here) is the Founder & CEO of Trade Brains & FinGrad. He is an NSE Certified Equity Fundamental Analyst with +7 Years of Experience in Share Market Investing. Kritesh frequently writes about Share Market Investing and IPOs and publishes his personal insights on the market.
---
Start Your Stock Market Journey Today!
Want to learn Stock Market trading and Investing? Make sure to check out exclusive Stock Market courses by FinGrad, the learning initiative by Trade Brains. You can enroll in FREE courses and webinars available on FinGrad today and get ahead in your trading career. Join now!!