List of the Biggest Mergers and Acquisitions in India: Mergers and Acquisitions (M&A) have increased in the Indian subcontinent over the years. These deals play a very important role in the growth of any company in the long term and also in the economy. Today, we are going to cover the biggest Mergers and Acquisitions in India. Here, we'll take a look at the ever-evolving M&A environment and rank the biggest deals that included Indian companies. Let's get started.
Mergers and Acquisitions in India
A business taking over another business occurs more frequently than you think. These takeovers are known as acquisitions. Situations, where two or more companies come together to form a single company, are known as mergers. The Indian law recognizes these mergers as 'Amalgamation'.
The purpose of such an M&A revolves around a company's growth strategy. The M&A may take place in the company's efforts to increase market share, geographical outreach, reduce competition, profit from patents, or even enter new sectors or product lines. Companies often take advantage of other underperforming companies or governments looking to disinvest.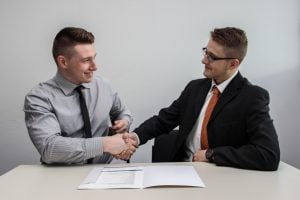 According to a report from Bain, the 3600 M&A deals that took place between 2015 and 2019 amounted to more than $310 Billion. According to the report over 60% of the deals by volume and trade were attributed to industrial goods, energy, telecom, and the media sector.
One of the major reasons for the increasing competition is owed to the changing landscape after the increasing availability and use of the internet. The effects of increased competition are more evident in companies from the eCommerce industry. This industry has paved way for some of the most aggressive M&A in the recent past.
Another aspect that significantly affects the M&A environment is the political scenario of the country. This is because unfortunately for India the capital requirements do not meet the unexploited potential of the Indian markets. Foreign companies bridge this gap.
Unfavorable laws present and those created against a foreign country severely impact their investment prospects in India. Initiatives by the government to quicken the M&A are examples of support given by the government. Such initiatives have assisted India to achieve the 63rd rank in the Ease of doing business ranking by the World Bank.
5 Biggest Mergers and Acquisitions in India
1. Zee Entertainment – Sony India Merger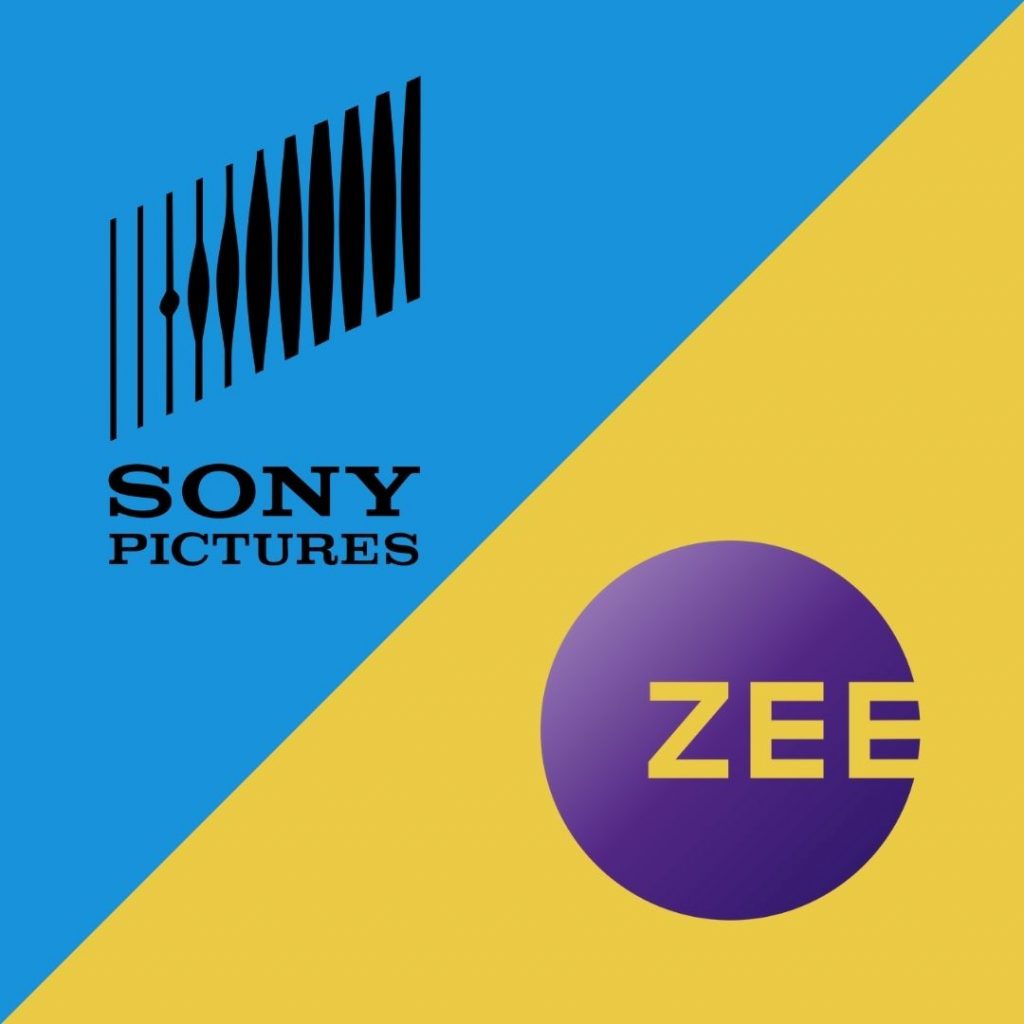 Zee Entertainment Enterprises Limited (ZEEL) and Sony Pictures Networks India (SPNI), two of India's biggest media conglomerates, have taken the first steps towards a multibillion-dollar merger. The Zee board of directors approved the merger between the two companies. The agreement has the potential to make the newly created company one of the country's largest and most sought after.
Sony Pictures Entertainment would invest $1.575 billion in the newly consolidated firm as part of the acquisition. On September 22nd, Zee's board of directors gave in-principle permission for the execution of a non-binding term sheet with SPNI. In addition, the two parties will sign a non-compete agreement.
According to R Gopalan, chairman of Zee Entertainment, "ZEEL continues to chart a strong growth trajectory and the board firmly believes that this merger will further benefit ZEEL,", "The value of the merged entity and the immense synergies drawn between both the conglomerates will not only boost business growth but will also enable shareholders to benefit from its future successes."
2. Indus Tower – Bharti Infratel Merger
Indus Towers was a joint venture between Bharti Infratel, UK-based Vodafone Group Plc, and Vodafone Idea. Bharti Infratel and Vodafone Group held 42 percent stake each in Indus. Vodafone Idea held an 11.15 percent stake and the remaining 4.85 percent was with private equity firm, Providence. Airtel has a majority stake in Bharti Infratel.
Aggregate shareholding of Bharti Infratel in combined entity will change from 53.51 percent to 36.73 percent; Vodafone Group's shareholding will change to 28.12 percent. The merged entity will have Bharti Airtel at 36.7 percent stake in the merged entity, Vodafone UK (28.1 percent), Providence Equity Partners (3.1 percent) with public holding (35.2 percent),
Vodafone Idea Limited (VIL) will receiver an all-cash amount for ₹3,760 crores for its 11.15 percent shareholding in Indus which it will sell off. The newly merged entity will be called Indus Towers. The merged entity will have 172,000 towers with a tenancy of 1.83x, annualized revenue of Rs 25,400 crore, and Ebitda (earnings before interest tax depreciation and amortization) of Rs 12,500 crore, as per reports from CLSA.
3. Vodafone Idea Merger
Reuters reported the Vodafone Idea merger to be valued at $23 billion. Although the deal resulted in a telecom giant it is safe to say that the 2 companies were pushed to do so due to the entry of Reliance Jio and the price war that followed. Both companies struggled amidst the growing competition in the telecom industry.
The deal worked both for Idea and Vodafone as Vodaphone went on to hold a 45.1% stake in the combined entity with the Aditya Birla group holding a 26% stake and the remaining by Idea. On the 7th of September, Vodafone Idea unveiled its brand new identity 'Vi' which marked the completion of the integration of the 2 companies.
4. Arcelor Mittal
The biggest merger valued at $38.3 billion was also one that was the most hostile. In 2006, Mittal Steel announced its initial bid of $23 billion for Arcelor which was later increased to $38.3 billion. This deal was frowned upon by the executives because they were influenced by the patriotic economics of several governments.
These governments included the French, Spanish, and that Luxembourg. The very fierce French opposition was criticized by the French, American, and British Media.
Then Indian commerce minister Kamal Nath even warned that any attempt by France to block the deal would lead to a trade war between India and France. The Arcelor board finally gave in to the deal in June for the improved Mittal offer. This resulted in the new company Arcelor-Mittal controlling 10% of global steel production.
5. Tata and Corus Steel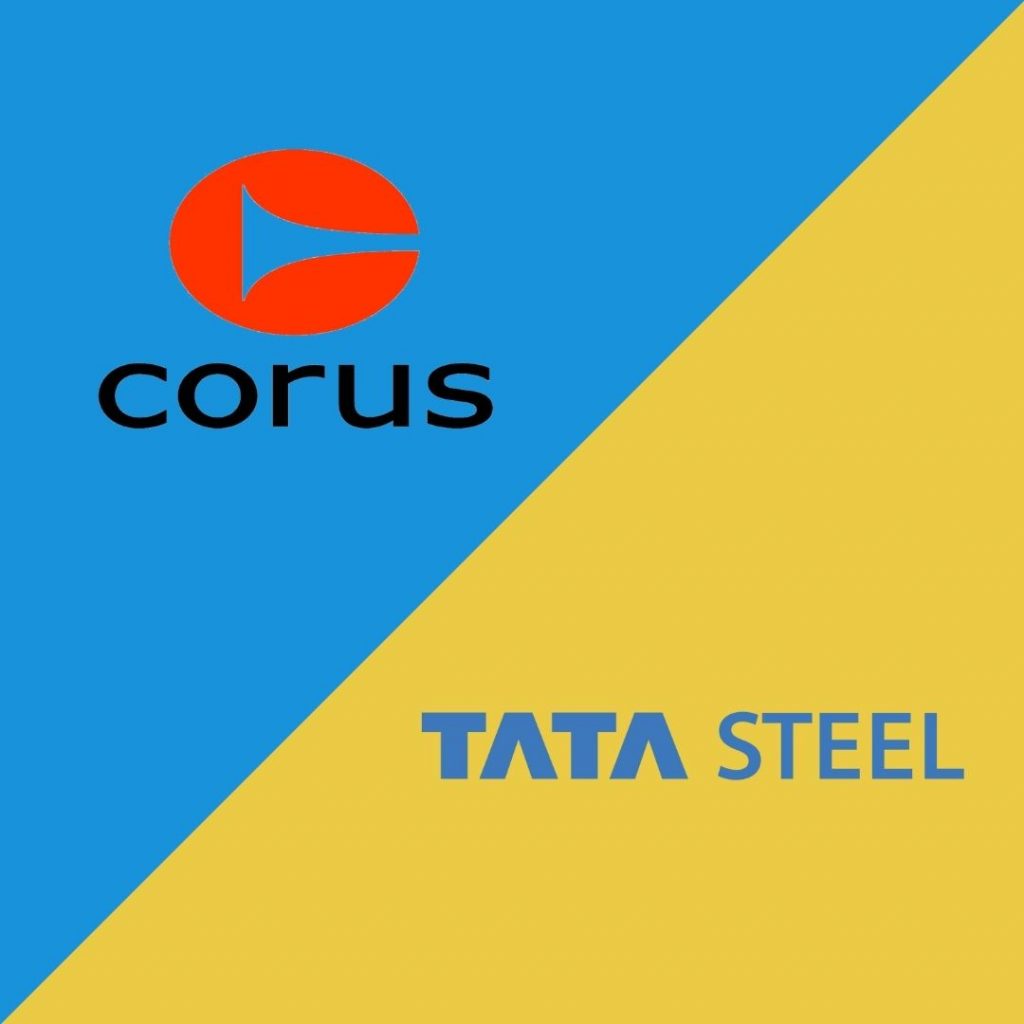 Tata's takeover of Corus Steel in 2006 was valued at over $10 billion. The initial offers from Tata were at £4.55 per share but following a bidding war with CSN, Tata raised its bid to £6.08 per share. Following Corus Steel had its name changed to Corus Steel and the combination resulted in the fifth-largest steel making company.
The following years were unfortunately harsh on Tata's European operations due to the recession in 2008 followed by reduced demand for steel. This eventually resulted in a number of lay-offs and sales of some of its operations.
BONUS
6. Walmart Acquisition of Flipkart
Walmarts acquisition of Flipkart marked its entry into the Indian Markets. Walmart won the bidding war against Amazon and went onto acquire a 77% stake in Flipkart for $16 billion. Following the deal, eBay and Softbank sold their stake in Flipkart. The deal resulted in the expansion of Flipkart's logistics and supply chain network.
Flipkart itself had earlier acquired several companies in the eCommerce space like Myntra, Jabong, PhonePe, and eBay.
7. Vodafone Hutch-Essar
The world's largest mobile operator by revenue – Vodafone acquired a 67% stake in Hutch Essar for $11.1 billion. Later in 2011 Vodafone paid $5.46 billion to buy out Essar's remaining stake in the company. Vodafone's purchase of Essar marked its entry into India and eventually the creation of Vi. Unfortunately, the Vodafone group was soon embroiled in a tax controversy over the purchase with the Indian Income Tax department.
Closing Thoughts
In this article, we discussed the biggest Mergers and Acquisitions in India. While acquisitions are prevalent in almost every industry only a few of them turn out to be successful. We've already seen above that the reasons for M&A may be extremely varied.
Most of these M&A are predatory and take place when the acquirer is doing well but unfortunately, there may be multiple reasons that may turn the M&A into a disaster. That is why companies take extra precautions before entering into M&A and ensuring they are taking on an asset and not just a liability.


Aron, Bachelors in Commerce from Mangalore University, entered the world of Equity research to explore his interests in financial markets. Outside of work, you can catch him binging on a show, supporting RCB, and dreaming of visiting Kasol soon. He also believes that eating kid's ice-cream is the best way to teach them taxes.
---
Start Your Stock Market Journey Today!
Want to learn Stock Market trading and Investing? Make sure to check out exclusive Stock Market courses by FinGrad, the learning initiative by Trade Brains. You can enroll in FREE courses and webinars available on FinGrad today and get ahead in your trading career. Join now!!