10 Best Blue Chip Companies in India that You Should Know!
List of Best Blue Chip Companies in India: If you start counting the numbers, you'll find that the stocks can be categorized into many groups. Based on market capitalization, they can be defined as small-cap, mid-cap, and large-cap companies. Based on the stock characteristics, there are categorized as growth stocks, value stocks, and dividends (income) stocks.
However, there is one particular type of stock that gets a lot of attention from every kind of investor (beginners to the seasoned players)- and they are the BLUE CHIP stocks. Moreover, when most newbies enter the exciting world of the stock market, they are suggested to look into blue chip stocks as safer investment options. However, being new to investing, most of them are simply confused and are not able to understand what other means when they say blue chip companies.
In this post, we are going to look into what exactly are blue chip stocks and then cover ten of the best blue chip companies in India that every investor should know. Please note that this is going to be a long post, but I promise that it will be worth reading. Therefore, without wasting any further time, let us understand the blue chip companies in India.
A Quick Introductory Story
"… but blue chip companies are boring. It's better to invest in growth stocks with huge upside potentials.", Gaurav argued energetically.
"Yes, blue chips are not the 'hot' stocks in the market. However, they are a good option for the investors who are looking for low-risk investments with decent returns.", I replied.
Gaurav has been investing in the stock market for the last two years and he likes to discuss his investment strategies with me. Nevertheless, his investment style is totally different from that of mine. Gaurav loves to invest majorly in mid-caps and small-cap companies (including penny stocks) which can grow at a fast pace. On the other hand, I like investing in a diversified portfolio.
"That's true, dude. But most of these blue chip companies have already reached a saturation point. They can not continue to grow at the same pace and hence can't similar returns as they used to give in the past. Once a company has sold a billion products, it's difficult to find the next billion customers.", Gaurav challenged me with his witty reply. 
"I know the rule of large numbers, Gaurav. Thank you for reminding me. Moreover, I agree that the large-cap companies cannot maintain the same pace of growth forever. But bro, it doesn't mean that they won't be profitable in future or can't give good returns to their shareholders… They have already established their brand. If they use their resources efficiently, they can make huge fortunes for themselves as well as for their shareholders… 
For example- take the case of Reliance Industries. Reliance is a market leader in its industry and has a lot of customers. But they are also using their capital efficiently to grow their business. Two years back, they entered a new market- Telecommunication Industries, and now they are also a leader in that industry.
Because of their strong financials- they were able to bring the latest 4G technology to the Indian market and hence were able to quickly acquire a lot of customers. As the initial set-up cost in this industry is very high, they have created an entry barrier for the small and mid-cap companies. This is what a blue-chip company can do if they use their resources properly."
Gaurav looked a little mind-boggled. That's why I thought better to give him another example to make him understand the capabilities of blue chip companies.
"Let's discuss another example- Hindustan Unilever. If you think that HUL cannot grow any further because it is a large-cap company, then you might need to reconsider it. HUL already have popular products in the market like Lux, Lifebuoy, Surf Excel etc which are generating them a good revenue from those products. But, they still have a large rural area to cover. They are not so popular in the village areas, are they? So, they can definitely grow in the rural areas…"
…besides, as they have enough resources and financials, they are also continuously working on new product development in their Research & development (R&D) department. If they can make another great product, their profits will add-up in the future…."
Finally, when Gaurav didn't argue further, I concluded-
"…a good blue chip company is like Rahul Dravid. If you want fast scorers (or T-20 players), then you may not like his batting style. However, if you are looking for dependable players, then you will definitely appreciate Rahul Dravid's consistency."
What are Blue Chip companies?
Blue chip companies are large and well-established companies with a history of consistent performance.  These companies are financially strong (usually debt-free or very low debts) and are capable to survive in tough market situations.
Most of the blue chip companies are the market leaders in their industry. A few of the common examples of blue chip companies in India are HDFC Bank, HUL, ITC, Asian Paints, Maruti Suzuki etc.
— Signature Characteristics of Blue Chip Companies
Here are a few signature characteristics which you can look forward while researching blue chip companies—
They are large reputed companies.

They have widely used products/services.

Most of these companies are listed in the market for a very long time.

Blue chip companies have survived a number of bear phases, market crises, financial troubles, etc. But they are still going strong.

Blue chip companies have a strong balance sheet (a large number of assets compared to liabilities) and a healthy income statement (revenues and profits continuously growing for the last few decades).

These companies have a good past track record of stable growth.
Almost all blue chip stocks are older companies. You might already know many of the blue chip companies in India and have been using their products/services in your day-to-day life.
For example-  Lux, Lifebuoy, Surf Excel, Rin, Wheel, Fair & Lovely, Pond's, Vaseline, Lakmé, Dove, Clinic Plus, Sunsilk, Pepsodent, Closeup, Axe, Brooke Bond, Bru, Knorr, Kissan, Kwality Wall's and Pureit —- all these products are offered by the same blue chip company in India – Hindustan Unilever (HUL).
New to stocks? Confused where to begin?  Here's an amazing online course for beginners: 'HOW TO PICK WINNING STOCKS?' This course is currently available at a discount. 
— Why are they called blue chips?
Oliver Gingold- who worked at Dow Jones, is credited to name the phrase 'Blue Chip' in 1923. The term 'blue chips' became popular after he wrote an article where he used 'Blue chips' to refer the stocks trading at a price of $200 or more.  
Quick Note: There are other sets of investors who believe that blue chip companies got its name from the Poker game, as in that game- blue chips are relatively more valuable. Similar to the game, the stocks which are more valuable in the market are termed blue chip stocks.
Although Oliver Gingold used the term 'blue chips' for high priced stocks, however, later people started using this word more often to define high-quality stocks (instead of high priced stocks).
— Financial characteristics of blue chip stocks
Apart from the signature characteristics discussed above, here are few key financial characteristics of blue chip companies –
1. Blue chip companies have a large market capitalization -As a thumb rule, the market cap of most of the blue chip companies in India is greater than Rs 20,000 Crores.
2. Good past performance: Blue chip companies have a track record of good past performance (like consistently increasing annual revenue over a long-term).
3. Low debt to equity ratio: The bluest of the blue chips are (generally) debt free stocks. However, a lower and stable debt to equity ratio can also be considered as a significant characteristic of blue chip companies.
4. Good dividend history: Blue chip companies are known to reward decent dividends to their loyal shareholders.
5. Other characteristics: Apart from the above four- few other key characteristics of blue chip companies are a high return on equity (ROE), high-interest coverage ratio, low price to sales ratio etc.
Also read: How To Select A Stock To Invest In Indian Stock Market For Consistent Returns?
10 Best Blue Chip Companies in India:
Now that you have understood the basic concept, here is the list of top 10 best blue chip companies in India. (Disclaimer- Please note that the companies mentioned below are based on the author's research and personal opinion. It should not be considered as a stock recommendation.) 
This company needs no introduction. Reliance Industries is an Indian conglomerate holding company and owns businesses across India engaged in energy, petrochemicals, textiles, natural resources, retail, and telecommunications.
In December 2015, Reliance Industries soft-launched Jio (Reliance Jio Infocomm Limited) and it crossed 8.3 million users as of January 2018.
Reliance is one of the most profitable companies in India and the second-largest publicly traded company in India by market capitalization. On 18 October 2007, Reliance Industries became the first Indian company to reach $100 billion market capitalization. It is also the highest income tax payer in the private sector in India.
HUL is one of the largest Fast Moving Consumer Goods (FMCG) Company in India with a heritage of over 80 years. It is a subsidiary of Unilever, a British Dutch Company. HUL's products include foods, beverages, cleaning agents, personal care products, and water purifiers.
Few famous products of HUL are Lux, Lifebuoy, Surf Excel, Rin, Wheel, Fair & Lovely, Pond's, Vaseline, Lakmé, Dove, Clinic Plus, Sunsilk, Pepsodent, Closeup, Axe, Brooke Bond, Bru, Knorr, Kissan, Kwality Walls and Pureit.
HDFC Bank is India's leading banking and financial service company. It is India's largest private sector lender by assets and has 84,325 employees (as of March 2017).
HDFC Bank provides a number of products and services which includes Wholesale banking, Retail banking, Treasury, Auto (car) Loans, Two Wheeler Loans, Personal Loans, Loan Against Property and Credit Cards. It is also the largest bank in India by market capitalization and was ranked 69th in 2016 BrandZ Top 100 Most Valuable Global Brands.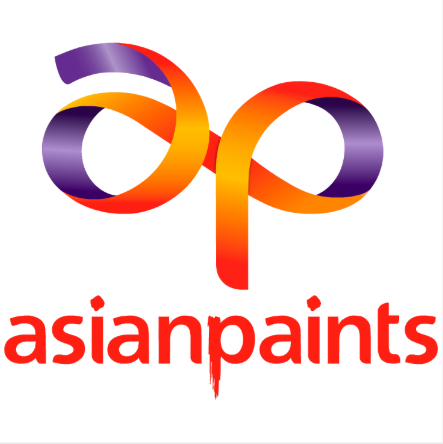 Asian paint is one of the largest Indian paint company and manufacturer. Since its foundation in 1942, Asian paint has come a long way to become India's leading and Asia's fourth-largest paint company, with a turnover of Rs 170.85 billion. It operates in 19 countries and has 26 paint manufacturing facilities in the world, servicing consumers in over 65 countries.
Asian Paints is engaged in the business of manufacturing, selling and distribution of paints, coatings, products related to home decor, bath fittings and providing of related services.
Tata Consultancy Services Limited (TCS) is an Indian multinational information technology (IT) service, consulting and business solutions company. It was established in 1968 as a division of Tata Sons Limited. As of March 31, 2018, TCS employed 394,998 professionals.
TCS is one of the largest Indian companies by market capitalization (Rs 722,700 Crores as of June 2018). It is now placed among the most valuable IT services brands worldwide. TCS alone generates 70% dividends of its parent company, Tata Sons.
Infosys Limited is an Indian multinational corporation that provides business consulting, information technology and outsourcing services. It has its headquarters in Bengaluru, Karnataka, India. Infosys is the second-largest Indian IT company by 2017 and 596th largest public company in the world in terms of revenue. On April 19, 2018, its market capitalization was $37.32 billion.
Infosys main business includes software development, maintenance, and independent validation services to companies in finance, insurance, manufacturing and other domains. It had a total of 200,364 employees at the end of March 2017.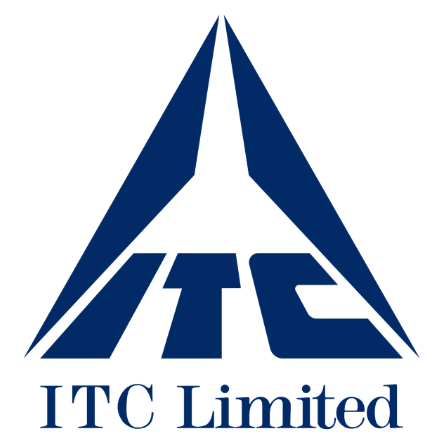 Indian Tobacco Company (ITC) is one of the biggest conglomerate company in India. ITC was formed in August 1910 under the name of Imperial Tobacco Company of India Limited. It has a diversified business which includes five segments: Fast-Moving Consumer Goods (FMCG), Hotels, Paperboards & Packaging, Agri-Business & Information Technology. Currently, ITC has over 25,000 employees.
As of 2016, ITC Ltd sells 81 percent of the cigarettes in India. Few of the major cigarette brands of ITC include Wills Navy Cut, Gold Flake Kings, Gold Flake Premium lights, Gold Flake Super Star, Insignia, India Kings etc.
Apart for the cigarette industry, few other well-known businesses of ITC are Aashirvaad, Mint-o, gum-o, B natural, Sunfeast, Candyman, Bingo!, Yippee!, Wills Lifestyle, John Players, Fiama Di Wills, Vivel, Essenza Di Wills, Superia, Engage, Classmate, PaperKraft etc.
Eicher Motors is an automobile manufacturer and parent company of Royal Enfield, a manufacturer of luxury motorcycles. Royal Enfield has made its distinctive motorcycles since 1901 which makes it the world's oldest motorcycle brand in continuous production. Royal Enfield operates in over 40 countries around the world.
The Eicher Group has diversified business interests in design and development, manufacturing, and local and international marketing of trucks, buses, motorcycles, automotive gears, and components.
Bajaj Auto is a global two-wheeler and three-wheeler Indian manufacturing company. It manufactures and sells motorcycles, scooters and auto rickshaws. Bajaj Auto was founded by Jamnalal Bajaj in Rajasthan in the 1940s. It is the world's sixth-largest manufacturer of motorcycles and the second-largest in India. 
A few of the popular motorcycle products of Bajaj Auto are Platina, Discover, Pulsar and Avenger and CT 100. In the three-wheeler segment, it is the world's largest manufacturer and accounts for almost 84% of India's three-wheeler exports.
Nestle India is a subsidiary of Nestle SA of Switzerland- which is the world's largest food and beverage company. It was incorporated in the year 1956. Nestle India Ltd has 8 manufacturing facilities and 4 branch offices in India.  The Company has continuously focused its efforts to better understand the changing lifestyles of India and anticipate consumer needs in order to provide Taste, Nutrition, Health and Wellness through its product offerings.
Few famous products of Nestle India are Maggi, Nescafe, KitKat, MUNCH, MILKY BAR, BARONE, NESTLE CLASSIC, ALPINO etc. (On 8 March 2018, Nestle Indias food brand MAGGI completed 35 years of existence in India.)
Also read: Market Capitalization Basics: Large cap, Mid cap & Small cap companies
Closing Thoughts
Most people invest in blue chip companies become of their long history of consistent performance and a similar expectation of standard performance in the future. Blue chip companies are low-risk high return bet for the long term.
Many blue chip companies in India like Tata, Reliance, Infosys etc are considered as 'Too-big-to-fail' companies as they have survived and remained profitable for a very long time. Nevertheless, this is not always true!!
Save Upto 90% on Brokerage Fee
Trade Brains' recommended top brokers to open demat and trading account in India
No 1 STOCKBROKER IN INDIA
Zerodha
Free equity & mutual fund investments | Flat ₹20 intraday and F&O trades
TB Rating
★★★★★
APPLY NOW
GET FREE DEMAT ACCOUNT
Angel Broking
0 Brokerage on Equity Delivery | Rs 20 per order for Intraday‎ and F&O trades
TB Rating
★★★★★
APPLY NOW
GET FREE DEMAT ACCOUNT
5Paisa
Fix brokerage of Rs. 20 per trade
TB Rating
★★★★
APPLY NOW
Hi, I am Kritesh (Tweet me here), an NSE Certified Equity Fundamental Analyst and an electrical engineer (NIT Warangal) by qualification. I have a passion for stocks and have spent my last 4+ years learning, investing and educating people about stock market investing. And so, I am delighted to share my learnings with you. #HappyInvesting