Books to Read for a Successful Investing Mindset: Hello Readers! Today we are going to discuss something different from my usual posts. In the past few years, since I started investing, I met a number of people who asked me why I started investing in stocks so early on my own. Why do I put so much efforts and time when someone else to learn investing?
While I try to demonstrate the importance of managing our own financials, I find it a little difficult to explain to a few people. This is not because of the lack of education or their academic background in different industries/sectors. Many of my friends with similar qualifications as of me are ignorant of their own financial situation.
The main reason for these people having such struggles is an unhealthy or unwilling mindset towards investing. Their mind is not trained towards the importance of investing and the wonders it can do in wealth creation.
Therefore, today I am going to suggest three amazing books to read for a successful investing mindset. These books will guide you, motivate you and open your eyes to a healthy mindset for investing. I personally recommend you to buy all of these books as the principles & lessons described in them can help you a lot to tackle financial problems throughout your lifetime.
3 Must Read Books to Build a Successful Investing Mindset
1. Think and Grow Rich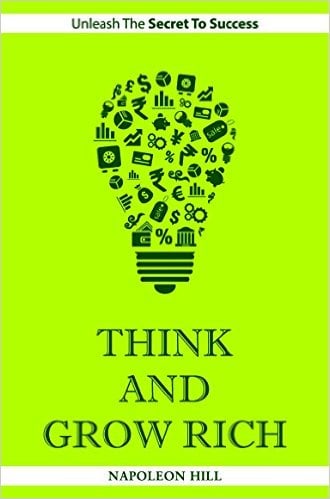 Think and grow rich is a 1930's classic that is still the best selling in 2017. The lessons from this book proved out to be time-tested i.e. applicable all the time. This book was written by Napoleon Hill on the suggestion of Andrew Carnegie. The first edition of this book was originally published in 1937.
Andrew Carnegie proposed Napoleon Hill to interview 500 greatest men in the 20th century who were rich and successful in their industry. Carnegie offered to provide the fund for traveling and meeting these personalities in exchange for Hill's time. He wanted Napoleon to study the common traits among all these rich and successful peoples.
It took Napoleon Hill almost 20 years to interview all the 500 people. He interviewed Henry Ford, JP Morgan, Alexander graham bell, Thomas Edison, Theodore Roosevelt, and many other famous personalities. He finally summarised his studies from the interview in the book- 'Think and grow rich'.
In this book, the author Napolean Hill educates 13 principles required in a person in order to become RICH.
Thirteen Principles: The Power of thought, Desire, Faith, Auto-suggestion, Specialized knowledge, Imagination, Organized planning, Decision, Persistence, the Power of the mastermind, the Mystery of sex transmutation, the Subconscious mind, and the Sixth sense.
Let me cover the two principles described in the book here. I won't be covering all as it will kill the fun of reading it:
1. The Power of Thought
In this section, Napoleon Hill describes how your thought can help you achieve what so ever you want in your life.
To explain this, he gave an example of Edwin Barnes, who wanted to do a partnership with Thomas Edition. Let me be clear here. He wanted to do partnership- not 'work for' Thomas edition.
When the thought originally generated in his mind, he didn't knew Edison. He lived miles away from where Edison lived. He didn't have money or resource to meet Edison. However, his thoughts were so persistent that even after facing a number of obstacles, several years later, he became partners with Thomas Edison. He did a partnership in Edison's dictating machine as a distributor.
In short, Barnes's thoughts provoked him to achieve what he truly wanted in his life.
2. Burning Desire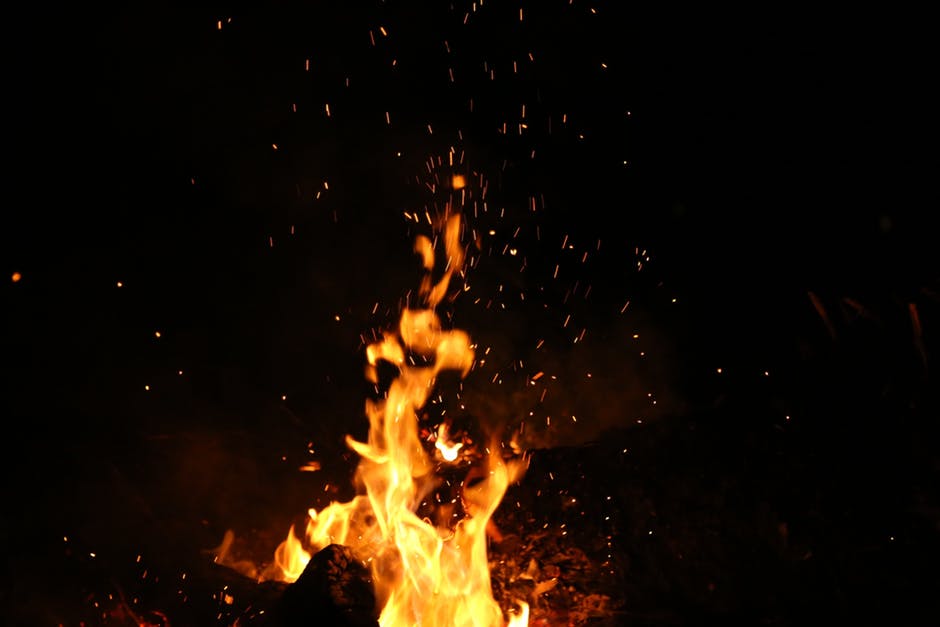 Napoleon Hill considers this trait as the most important of all to become rich and successful. A burning desire is not just wishing, it is about wanting. A wish might not get fulfilled, however, if you want something passionately, you will find a way to get it.
In this section, Hill conveys the readers to ensure that the 'want' becomes 'desire'.
Here, Hill proposes to develop a clear and concise statement of desire – What do you want and when you want it. If you want money, then be specific about the amount that you want and time frame when you want it. For example, if you want to become a millionaire, be specific that you want to earn one million by 1st January 2025. You need to revisit the desire often to imprint it in your mind. Read the statement twice daily, in the morning and in the evening.
In addition, you need to create a specific plan to reach your goal and you need to start taking steps immediately. Besides, if you want to meet your desire, you have to sacrifice something. This might be your time, money, fun with friends or anything worthy.
TEMPLATE
I want to earn ____________ by ______________ and for that I am will to _________________.
In short, create a burning desire for what you want if you want to become successful.
These are the two out of thirteen principles taught in the 'Think & Grow Rich'. Apart, there are many important lessons in the book that will help you to develop your mindset for a successful life ahead.
2. The Richest Man in Babylon
The Richest Man in Babylon is one of the best classic personal finance books that I have ever read. The lessons in this book are pretty simple and effective. This book consists of different stories from the Babylonian days. A few stories from the collection are- The richest man in Babylon, Goddess of good luck, The gold lender of Babylon, The camel trader of Babylon, etc.
The one story that I particularly liked was the story of a Babylonian slave who was extremely poor with lots of debt. He later learned the rules of gold and with the newly acquired wisdom, he turned out to be one of the richest men in Babylon. Further, here are three of my favorite lessons learned from this book:
1. Pay yourself first
Save at least 10% of what you earn. You have earned the money from your hard work and it's your right to keep it for your self. Pay yourself first, and then you give the remaining to anyone you want to, like your landlord, your maid, restaurant owner, laundry guy, etc. This is the rule no one of money.
Here is an abstract from the book about this rule:
"'I found the road to wealth when I decided that a part of all I earned was mine to keep.' – The teacher said.

'But all I earn is mine to keep, is it not?', I demanded.

'Far from it,' the teacher replied.  'Do you not pay the garment-maker?  Do you not pay the sandal-maker?  And Do you not pay for the things you eat?  Can you live in Babylon without spending?  What have you to show for your earnings of the past month?  What for the past year?  Fool!  You pay to everyone but yourself.  Dullard, you labor for others.  As well be a slave and work for what your master gives you to eat and wear.  If you did keep for yourself one-tenth of all you earn, how much would you have in ten years?' "
2. Only seek advice from those that are wise and knowledgeable in the subject.
Take the counsel of the better men and learn from their mistakes. Here is an abstract about this rule from the book:
"Counsel with wise men.  Seek the advice of men whose daily work is handling money.  Let them save you from such an error as I myself made in entrusting my money in the judgment of Azmur, the brickmaker.  A small return and a safe one is far more desirable than risk."
3. "Better a Little Caution Than a Great Regret."
A little caution with the money can stop you from lots of trouble in the future. This rule advocates the readers to invest intelligently as it's no good regretting later.
Start thy purse to fattening: Save money.
Control thy expenditures: Live under your means. Do not overspend.
Make thy gold multiply: Invest intelligently.
Guard thy treasures from loss: Avoid bad investments.
Make of thy dwelling a profitable investment: Own the property/house you live in.
Ensure a future income: Have insurances.
Improve thy ability to earn: Keep developing. Become wiser and knowledgable
All the lessons learned in this book are effective and easily implementable. I have read this book a number of times and is my personal favorite personal finance book. I definitely recommend you read this book. You can check out more about 'The Richest Man In Babylon' by George S. Clason on Amazon here.
3. Rich Dad Poor Dad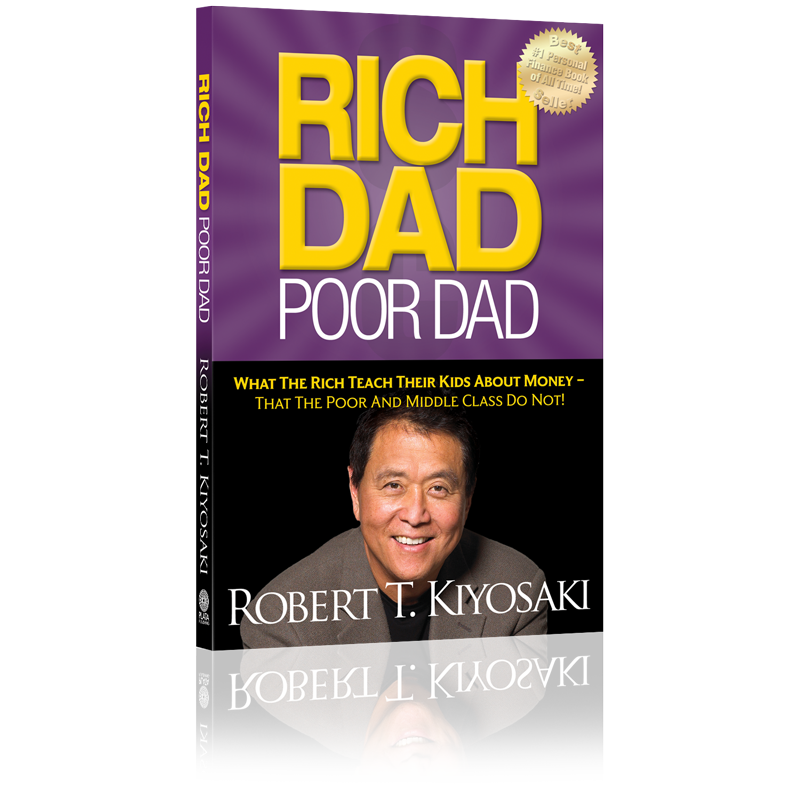 This is the first mind-opening book that I read during my freshmen year in college. The book is a life-changer. It made me realize the importance of financial education and how I have been ignoring this all my life.
The book describes the lack of financial education given to the kids. The problem with financial education is that it isn't taught in school. Hence, the family/parents have the responsibility to teach it. However, the trouble is that unless your parents are in the top 1% (income-wise), they are going to teach you to be poor. This is not because the poor don't love their kids. It's because they don't know how to be rich and what exactly to teach.
In the book, the author has two fathers. First, his original father, who was a highly educated government officer yet poor. And the other was his friend's father, who was not much academically educated but rich. Kiyosaki describes how the lessons given by both his fathers were completely contrasting.
At a very young age, Robert Kiyosaki decided to listen to his RICH dad instead of his profoundly educated POOR dad. A few of the important lessons learned by Kiyosaki from his rich dad were:
1. Always invest in assets
You should increase your assets and reduce liabilities. According to Robert Kiyosaki
An asset is anything that puts money in your pocket.
A liability is anything that takes money out from your pocket.
Assets can be a business, real estate, paper assets like stocks, bonds, etc. Whereas liabilities can be your expensive car, the big house bought on the mortgage, iPhone, etc.
2. Poor work for money and Rich make their money work for them.
According to the author Robert Kiyoaki, Poor people have a job and they work for money. Here, they exchange their time and efforts for an income source (job). On the other hand, Rich people make their money work for them. Instead of working a 9-to-5 job, they have a business or invest in other businesses. That's why they can make money even if they are not (directly) working.
3. Poor only have expenses, middle-class people buy liabilities and rich invests in assets.
In the section, Robert Kiyosaki also explained why "The rich get richer and the poor get poorer". This is because of their spending habits. Poor people do not buy any assets and spend all their earnings as expenses. Middle-class people spend the majority of their money in liabilities. However, the rich spend their money in assets which help them create more wealth over time.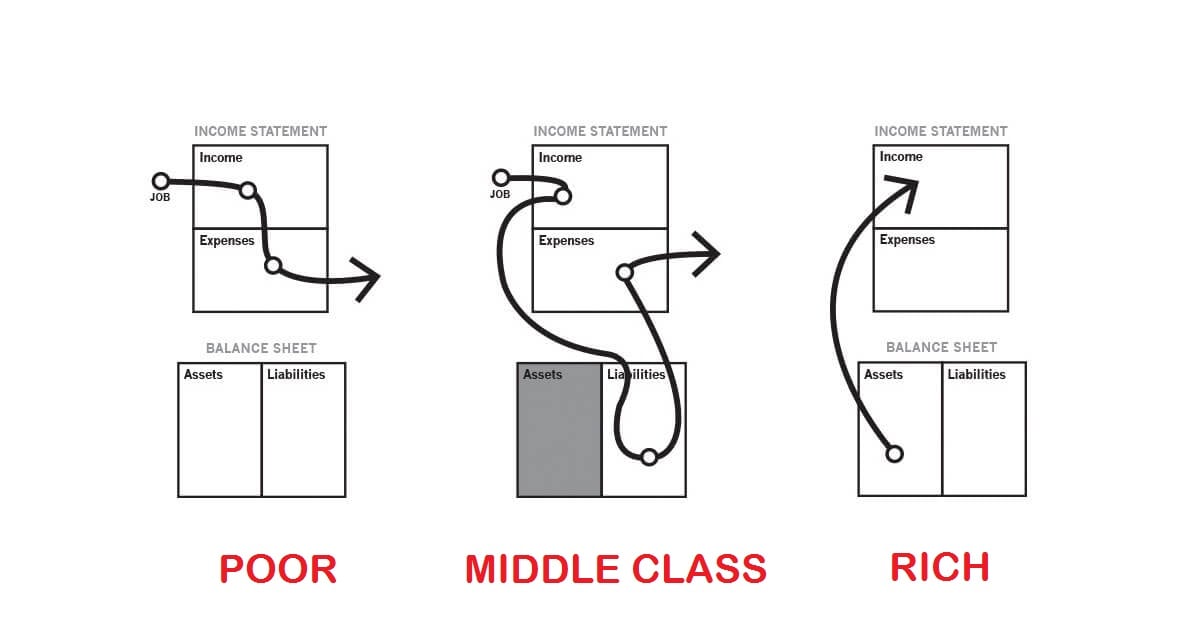 Related Post: Rich Dad Poor Dad Summary- Lessons by Robert Kiyosaki
Summary
All the three books mentioned in this post is classic and time-tested. They will open your eye towards personal finance and help you to create a successful investing mindset. I highly recommend you grab a copy of each one of them and start reading.
That's all for today. I hope this post on "3 Amazing Books to Read for a Successful Investing Mindset" is useful to the readers. Do comment below which one is your favorite personal finance/ self-help book?

Kritesh (Tweet here) is the Founder & CEO of Trade Brains & FinGrad. He is an NSE Certified Equity Fundamental Analyst with +7 Years of Experience in Share Market Investing. Kritesh frequently writes about Share Market Investing and IPOs and publishes his personal insights on the market.
---
Start Your Stock Market Journey Today!
Want to learn Stock Market trading and Investing? Make sure to check out exclusive Stock Market courses by FinGrad, the learning initiative by Trade Brains. You can enroll in FREE courses and webinars available on FinGrad today and get ahead in your trading career. Join now!!