Fundamental Analysis of Premier Explosives: The stock of Premier Explosives rallied over 100% in less than 15 trading sessions in July this year. Contrast this with the fact that its earnings have remained stagnant in the previous five years, with losses in 2 years.
So, what makes this small cap explosives manufacturer such an interesting company? Why is everyone rushing to buy it? Have its future prospects changed?
We'll attempt to answer all these and other questions by performing a fundamental analysis of Premier Explosives.
Fundamental Analysis of Premier Explosives
We'll begin our study of Premier Explosives by reading about its business and the diversity of its operations. Next, we'll learn about the explosives sector in detail. After that, we'll race through the financials of the stock to arrive at future plans and growth avenues. Lastly, a summary concludes the article.
Company Overview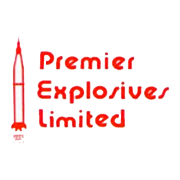 Premier Explosives Ltd. (PEL) was founded in 1980 by Dr A.N. Gupta, a first-generation founder. Over the years, it has grown into a leading explosives and accessories manufacturer with a strong research and development background.
PEL produces and supplies a broad variety of explosives and related technologies including LD cartridge explosives, small-dia non-permitted explosives, bulk explosives, emulsion & slurry explosives, detonators (plan, instantaneous electric, electric delay, permitted, and cord relays & non-electric shock tube), and more.
As a feather in its cap, the company has provided its products for use in renowned Indian defence missiles like Akash, Astra, LRSAM, etc. Furthermore, it is the first company in India to develop explosives & detonators with indigenous technology and also the first private company to produce solid propellants for the nation's missile programmes.
The explosives maker has seven modern production facilities spread across Telangana, Madhya Pradesh, Maharashtra and Tamil Nadu. Its products are used in the mining, cement, infrastructure, defence and aerospace industries.
PEL employs over 850 highly experienced and well-trained employees out of which 100 are engineers & scientists. It counts renowned names such as Bharat Electronics, ISRO, Bharat Dynamics, Larsen & Toubro, Coal India, and many others as its clients.
We got a good understanding of the business of the company. Let us now move forward to read about the explosives industry landscape for our fundamental analysis of Premier Explosives.
Industry Overview
Explosives are classified into two types as per their use: defence & aerospace explosives and industrial explosives. Out of these two, industrial explosives is a larger market comprising multiple other sectors such as coal mining, quarrying, infrastructure, and more.
The industrial explosives market worldwide is expected to grow at an annualised rate of 5.4% from 2023 to 2028 to become worth $16 billion. Various factors such as an increase in urban population, a rise in infrastructure spending, demand from the mining sector, and more will likely drive the sub-sector growth.
As for the global defence and aerospace market, Deloitte anticipates a 5.3% CAGR growth over the next three years till 2026 as nations across the world put an emphasis on upgrading and adding new units to their weapon systems, aircraft, aerospace projects, etc.
Amidst this, the future prospects for Indian defence companies and explosives manufacturers like Premier Explosives are brighter as the government is actively pushing for procuring defence items from domestic suppliers under its 'Atnmanirbhar Bharat' program.
As part of this vision, the Central government earmarked Rs 5.94 crore to meet India's defence requirements. In addition to this, the share of domestic procurement for the sector also increased from 68% to 75%.
Premier Explosives – Financials
Revenue and Net Profit Growth
The operating revenue and net profit of the company exhibited volatility during the FY19 to FY23 period with FY19 being the best year with Rs 11.3 crore in profit and Rs 253 crore in revenue. It earned a PAT of Rs 6.7 crore on sales of Rs 202 crore in FY23.
The figures below represent the operating revenue and net profit growth of Premier Explosives over the past five fiscal years.
| Fiscal Year | Operating Revenue | Net Profit |
| --- | --- | --- |
| 2023 | 202.0 | 6.7 |
| 2022 | 199.1 | 5.2 |
| 2021 | 153.6 | -11.0 |
| 2020 | 164.5 | -10.0 |
| 2019 | 253.0 | 11.3 |
(figures in Rs Cr)
Profit Margins
Following the top-line and bottom-line figures, margins also remained volatile. However, the recent FY23 year was the best in terms of operating margin as PEL clocked the highest-ever figure of 12.8% during our study period.
The table below highlights the operating margin and net profit margin of Premier Explosives for the previous five financial years.
| Fiscal Year | Operating Margin | Net Profit Margin |
| --- | --- | --- |
| 2023 | 12.8 | 3.3 |
| 2022 | 11.2 | 2.6 |
| 2021 | 4.3 | -7.1 |
| 2020 | -3.3 | -6.1 |
| 2019 | 9.7 | 4.5 |
(figures in %)
Return Ratios
Premier Explosives delivered a return on capital employed (RoCE) and return on equity (RoE) of 8.5% and 3.5% in FY23 respectively. The presence of operating leverage and financial leverage can aid the company to post a better RoE for its investors if it is able to earn higher profits in the future.
The table below showcases the return ratios: RoCE and RoE of Premier Explosives for the last few years.
| Fiscal Year | RoCE | RoE |
| --- | --- | --- |
| 2023 | 8.5 | 3.5 |
| 2022 | 7.8 | 2.6 |
| 2021 | -4.1 | -6.2 |
| 2020 | -4.4 | -4.8 |
| 2019 | 9.4 | 5.2 |
(figures in %)
Debt Analysis 
Moving forward to the debt analysis for our fundamental analysis of Premier Explosives, we can note that the company borrowed money to fund its capital expenditure during our study period. Its debt-to-equity ratio increased from 0.1 in FY19 to 0.4 in FY23. During the study period, its interest coverage ratio remained unstable on account of losses and low profitability.
The table below highlights the debt/equity and interest coverage ratios of Premier Explosives over the last five financial years.
| Fiscal Year | Debt/Equity | Interest Coverage |
| --- | --- | --- |
| 2023 | 0.4 | 3.2 |
| 2022 | 0.4 | 3.3 |
| 2021 | 0.3 | 1.0 |
| 2020 | 0.3 | -1.6 |
| 2019 | 0.1 | 3.8 |
Future Plans Of Premier Explosives
So far we have looked at the previous years' data for our fundamental analysis of Premier Explosives. In this section, we'll try to understand what lies ahead for the company and its investors.
At the end of Q1FY24, the order book of Premier Explosives stood at Rs 1,108 crore, with 82% arising from the defence sector. The figure is 5.5 times its FY23 revenue offering strong revenue visibility.
PEL acquired the majority of Rs 725 crore worth of projects of the order book during the H1CY23 period, hinting at many more opportunities in the remaining 3 quarters of FY23.
The company is executing a greenfield expansion at Katepally for solid propellants to cater to ISRO and DRDO as well as overseas players.
The management is actively working towards expanding its product portfolio for warheads, rocket motor hardware, thermal insulations, and more.
Key Metrics
We are almost at the end of our fundamental analysis of Premier Explosives. Let us take a quick look at the key metrics of the stock.
| Particulars | Amount | Particulars | Amount |
| --- | --- | --- | --- |
| CMP | ₹1,151.75 | Market Cap (Cr.) | ₹1,231.78 |
| EPS | ₹13 | Stock P/E | 88.79 |
| RoE | 3.5% | RoCE | 8.5% |
| Promoter Holding | 41% | Book Value | ₹181 |
| Debt to Equity | 0.4 | Price to Book Value | 5.82 |
| Net Profit Margin | 3.3% | Operating Profit Margin | 12.8% |
Conclusion
As we conclude our fundamental analysis of Premier Explosives we can definitely say that stock market is a forward-looking engine. The investors at large believe that PEL's bright days are ahead with such a large order book and likely higher profits in the future.
Going forward, investors must closely track quarterly revenue and profit figures to make sure the company is delivering well on the projects. Furthermore, any new order win can work as an additional catalyst for the stock price.
In your opinion, what can be possible speed bumps for investors? What are your views on this small cap defence stock? How about we continue this conversation in the comments below?
Written By Vikalp Mishra
By utilizing the stock screener, stock heatmap, portfolio backtesting, and stock compare tool on the Trade Brains portal, investors gain access to comprehensive tools that enable them to identify the best stocks also get updated with stock market news, and make well-informed investment decisions. 

---
Start Your Stock Market Journey Today!
Want to learn Stock Market trading and Investing? Make sure to check out exclusive Stock Market courses by FinGrad, the learning initiative by Trade Brains. You can enroll in FREE courses and webinars available on FinGrad today and get ahead in your trading career. Join now!!