Fundamental Analysis of SJVN: Recently government stocks made headlines with the Honorable Prime Minister Narendra Modi advocating them as attractive investments. You might be inclined to dismiss it as a casual statement. But various government companies are heavily investing for the future.
One such company is SJVN, a mid-cap power producer with a high government holding of 86.8%. In this article, we'll conduct a fundamental analysis of SJVN to try to find out if it can be an attractive investment opportunity.
Fundamental Analysis of SJVN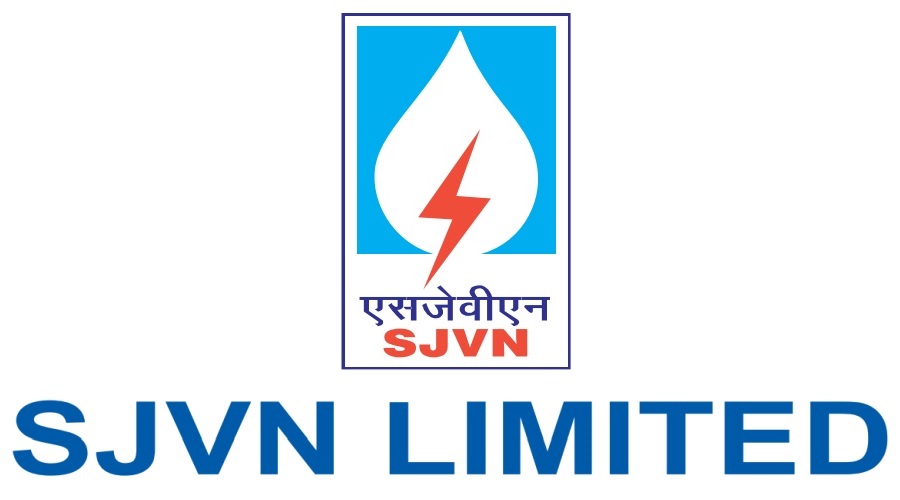 We'll start our fundamental analysis of SJVN by reading about the business and scale of operations of the company. Next, we'll learn about the industry landscape and future prospects followed by a quick read of the financials of the stock. A highlight of its big future plans and a summary conclude the article at the end.
Company Overview
Previously known as Satluj Jal Vidyut Nigam, SJVN Ltd is a Mini-Ratna, Category I Status company engaged in the business of power generation and engineering consultancy. It is jointly held by the Government of India and the Government of Himachal Pradesh holding a 59.92% stake and 26.85% stake respectively.
It is primarily into hydropower production, pumped-storage power (PS) plants, and wind & solar power. The 35-year-old power producer has built a sizable presence with its 6 installed plants located across Arunachal Pradesh, Uttarakhand, Himachal Pradesh, and Nepal.
It currently has a power generation capacity of 2,091.5 MW with 1,912 MW (or 91.4%) being hydroelectric power and PSP. Solar and wind power are smaller segments with 81.9 MW or 3.9% share and 97.6 MW or 4.7% share respectively. In addition to this, SJVN also operates an 86 km-long power transmission line.
Nathpa Jhakri Hydro Power Station (NJHPS), Khirvire Wind Power Station, Rampur Hydro Power Station (RHPS), Charanka Solar Power Station, and Sadla Wind Power Station are some of the notable projects of the power company.
We got a good understanding of the business of the company for our fundamental analysis of SJVN. Let us now move forward to read about the power generation landscape in India.
Industry Overview
Hydropower generation is an underdeveloped sector in India with few players operating in the industry. The total installed hydropower capacity stood at 46,722.52 MW at the end of FY22. As per various research bodies, India has a potential energy production capacity of roughly 1,50,000 MW through its geographical assets because of the Himalayan region.
This translates into a 200% addressable market from the present installed operating capacity. But it is not just the addressable market which makes power companies an attractive destination for investors. It is also the projected growth rate.
The Union Government has provided a big target of 500 GW of power generation capacity by 2030 to meet the demand of the growing population as it is expected to reach 1.51 billion by then.
This is a big opportunity for clean energy companies as the operational green capacity was only 167.5 GW at the end of CY 2022 (with an additional 78.75 GW under construction). 
The intent behind the targets is that the nation is able to meet about 50% of its energy demand from clean energy by the end of the decade.
This puts a public-sector enterprise like SJVN in a sweet spot as it has strong capabilities in hydropower generation. Additionally, it has a good track record of implementing wind and solar energy projects.
Going forward, a variety of factors such as ample financing opportunities, government support, rising energy demand from residential and commercial consumption, and more will drive the growth of the industry and power companies such as SJVN.
SJVN – Financials
Revenue & Net Profit Growth
The operating revenue of SJVN grew at a CAGR of 2.65% in the previous five fiscals to Rs 2,936 crore in FY23. The profits exhibited volatility during the period, rising in FY20 & FY21 initially, but falling in the last two financial years. Overall, SJVN's top line and bottom line remained stagnant during our study period.
The figures below represent the operating revenue and net profit of SJVN for the last five financial years.
| Fiscal Year | Operating Profit | Net Profit |
| --- | --- | --- |
| 2023 | 2,936 | 1,359 |
| 2022 | 2,417 | 990 |
| 2021 | 2,485 | 1,646 |
| 2020 | 2,697 | 1,661 |
| 2019 | 2,645 | 1,367 |
| 5-Yr CAGR | 2.65% | -0.13% |
(figures in Rs Cr except for CAGR)
Profit Margins 
As a hydropower producer, SJVN operates at high-profit margins. The company clocked an operating profit margin and net profit margin of 74% and 46% in FY23 respectively.
The table below highlights the high operating profit margin and net profit margin of SJVN over the past five years.
| Fiscal Year | Operating Profit Margin | Net Profit Margin |
| --- | --- | --- |
| 2023 | 74.1 | 46.1 |
| 2022 | 63.7 | 40.8 |
| 2021 | 86.2 | 66.1 |
| 2020 | 75.8 | 57.8 |
| 2019 | 71.4 | 51.3 |
(figures in %)
Return Ratios
Moving on to studying profitability for our fundamental analysis of SJVN, at first glance it looks that return ratios fell to half in the last two fiscals as the profits declined and the capital base expanded because of CAPEX.
The table below showcases the two return ratios: return on capital employed and return on equity of SJVN over the previous five fiscal years.
| Fiscal Year | RoCE | RoE |
| --- | --- | --- |
| 2023 | 7.8 | 9.8 |
| 2022 | 7.4 | 7.5 |
| 2021 | 13.7 | 12.9 |
| 2020 | 13.7 | 13.0 |
| 2019 | 13.5 | 12.1 |
(figures in %)
Debt Analysis
The debt to equity of the company went up in the last two fiscals as it borrowed more to fund its CAPEX plans. Consequently, the interest coverage ratio came down too. However, the company is still fundamentally strong as it is a utility business with important assets and the backing of the Government of India.
The figures below highlight the changes in the debt/equity ratio and interest coverage ratio of SJVN over the past few fiscals.
| Fiscal Year | Debt/Analysis | Interest Coverage |
| --- | --- | --- |
| 2023 | 1.0 | 6.2 |
| 2022 | 0.5 | 12.1 |
| 2021 | 0.2 | 22.8 |
| 2020 | 0.2 | 7.6 |
| 2019 | 0.2 | 8.1 |
Future Plans Of SJVN
So far we looked at the previous fiscals' data for our fundamental analysis of SJVN. Let us try to get some sense of what lies ahead for the company and its investors.
SJVN has set up a new subsidiary SJVN Green Energy dedicated towards its green energy initiatives under the Renewable Energy Implementing Agency assignment provided to it by the government.
The public sector enterprise has a large project portfolio of 48,873 MW in the pipeline, 23 times its present operating base with 4,438 MW under execution phase and 39,262.9 MW under survey & investigation.
Furthermore, the company is also developing a 305 km power transmission line.
The power producer has earmarked audacious targets of achieving operational capacities of 5,857 MW by FY24, 25,000 MW by FY30, and 50,000 MW by FY40.
Along these lines, the management plans to spend Rs 8,240 crore as CAPEX in FY24 and much more each year going forward.
Key Metrics
We are almost at the end of our fundamental analysis of SJVN. Let us take a quick look at the key metrics of the stock.
| Particulars | Amount | Particulars | Amount |
| --- | --- | --- | --- |
| CMP | ₹58.7 | Market Cap (Cr.) | ₹23,189 |
| EPS | ₹3.5 | Stock P/E | 21.27 |
| RoE | 9.8% | RoCE | 7.8% |
| Promoter Holding | 87% | Book Value | ₹35 |
| Debt to Equity | 1.0 | Price to Book Value | 1.60 |
| Net Profit Margin | 46.1% | Operating Profit Margin | 74.1% |
Conclusion
As we conclude our fundamental analysis of SJVN, we can say that even though it didn't grow in the past, the company is well-positioned for explosive growth in the years to come. Furthermore, with the power demand only expected to grow, SJVN looks like an undervalued stock with such a small base of growth.
Do you think the company will be able to deliver on its growth targets in the years ahead? What can be possible speedbumps in its growth journey? How about we continue this conversation in the comments below?
Written by Vikalp Mishra
By utilizing the stock screener, stock heatmap, portfolio backtesting, and stock compare tool on the Trade Brains portal, investors gain access to comprehensive tools that enable them to identify the best stocks also get updated with stock market news, and make well-informed investment decisions. 

---
Start Your Stock Market Journey Today!
Want to learn Stock Market trading and Investing? Make sure to check out exclusive Stock Market courses by FinGrad, the learning initiative by Trade Brains. You can enroll in FREE courses and webinars available on FinGrad today and get ahead in your trading career. Join now!!