Reliance vs Amazon fight for the Future Group: Two of the richest men ever have locked heads. Jeff Bezos led Amazon and Mukesh Ambani led Reliance has been in a dispute since October last year over the Future Group.
In this article, we cover what caused this Reliance vs Amazon feud and where it has escalated to currently.
Reliance vs Amazon: Future Groups' Position
The Future Group was founded by Kishore Biyani in 2013. He is credited with setting up the first hypermarket-retail store in India which soon made him the country's retail king.
The Group owns prominent brand chains like Big Bazaar, Food Bazaar, FBB, Brand Factory, Central, Nilgiris 1905, etc. But the group has been struggling in the last few years.
Its debt stood at Rs. 12,778 crore in 2019. The same year Future Retail suffered a 15% fall in profit for the quarter ending December 2019.
The lockdowns imposed due to COVID were the final nail in its coffin. Two months of its malls and retail outlets added immense pressure to the business.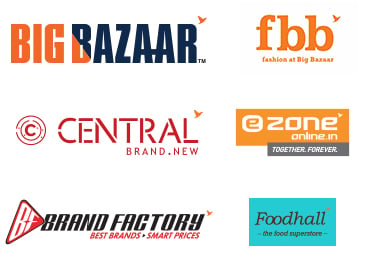 Future Retails sales declined by 75% from normal levels. Rating agencies like CARE and Fitch reduced their ratings to 'negative' and 'Substantial Risk' respectively.
The period also saw the Biyani Family fortunes reduce from $1.8 billion to $400 million. Due to the poor cash flow Future began defaulting on its bank dues pushing it closer to a financial crisis. 
In August last year, Biyani finally found a way out for the group. The group announced that Reliance Retail would be buying the Future Group in an all-cash deal worth Rs. 24,713 crore. This was the largest retail acquisition in India.
The deal included the sale of its retail, wholesale, logistics, and warehousing to Reliance Retail. This move perfectly fit Ambani's plans to dominate India's offline retail segment.  
Then why are two of the richest men in the world feuding over a company which is facing a severe financial crisis?
Amazon and Future Deal
The Amazon group succeeded in acquiring a 49% stake in Future Coupons, an unlisted promoter entity of Future Retail. Future Coupons holds a 7.3% stake in Future Retail.
The acquisition meant that Amazon now owned a minority stake of 3.58% in Future Retail. This also gave Amazon a 'call option which allowed it to buy into Future Retail within 3-10 years of the agreement.
The agreement also barred Future Coupons from selling its assets to 15 companies that could turn into Amazon's potential competitors. The list included Walmart, Google, SoftBank, Alibaba, Naspers, eBay, Target, Paytm, Zomato, Swiggy among others, and also Reliance. 
As a result, Amazon accused its partner of breaching the terms of the agreement by selling its assets to Reliance.  
Reliance vs Amazon Dispute: Amazon's Plan for Future
The Jeff Bezos led e-commerce giant has claimed that it has been putting in efforts to rescue its debt-laden partner.
Amazon claims they did this by helping Future repay mounting bank dues, avoid defaults and improve cash flows by selling its products on Amazon. This included a plan where they would work together to deliver products in select cities within 2 hours of customers ordering them.  
Amazon along with other partners had devised plans to invest a total of Rs. 6,000 crores into Future Retail. These plans engineered by Amazon are reflected in a presentation titled 'Putting Future Retail Ltd (FRL) Back on Track'.
The presentation also stated that "FRL and Amazon have envisioned working together to make the most of this opportunity (the fast growth in the retail industry) ahead. While Covid has its adverse impact in the near term, it could be turned into a great opportunity. The potential for home delivery will be multifold through an integrated omnichannel play."
Amazon also assembled a team of investors including PremjiInvest, TPG capital, SSG Capital, and Verlinvest. All of whom along with Amazon would have invested Rs. 750 crores. The remaining being raised from private equity investors and banks. These investments were to be made in tranches starting from May 2020.
Amazon had also reportedly created another revival plan. This included Future selling its retail business to cut debt and instead focus on other key businesses. It included the sale of small stores, its grocery and personal care business. 
Future breaking the non-compete clause
Amazon alleges that despite these plans being made to rescue Future, they still went ahead and sold its assets to Ambani-led Reliance. This broke the non-compete clause in the agreement they had entered into.
The agreement also required Future Group to inform Amazon before entering into any sale agreement with third parties. 
Amazon and the Future Group also had entered into an agreement wherein the case of a dispute they would approach SIAC (Singapore International Arbitration Centre), which Amazon did. It is common for companies to appoint a foreign-seated arbitrator when disputes involve multiple parties.
The SIAC enjoys a good reputation in India for being an efficient and convenient forum in international commercial arbitrations.
Reliance vs Amazon: The trial at the SIAC 
Amazon approached the SIAC in October last year asking it to bar the Future Group from selling to 'restricted' persons which otherwise would be in violation of the contract entered into by them.
The SIAC which resolves arbitrations swiftly in 14 days ruled in favour of Amazon. SIAC stated in its ruling that the Amazon-FRL pact had the right of first refusal. This gave Amazon an advantage in the early days of the dispute.  
Futures version of the 'Reliance vs Amazon' Story
Future promoter Kishore Biyani has denied the accusation placed by Amazon.
He stated that "As part of the agreement, they could have provided us funds through affiliates or financial institutions by taking over loans from existing lenders but they never did despite the agreement clause and our request. We also connected them with four-five investors but they never showed any interest in salvaging us and were only doing lip-service… What is their intention?".
He also accused Amazon of being the "dog in a manager" implying that the e-commerce giant had no serious interest in Future but was still preventing others from owning it.
The Indian retailer also told the SIAC that Amazon had sought $40 million from Future Retail in order to allow them to move ahead with the "disputed transaction". This also meant that Amazon was well aware of the RIL-Future deal.
Kishore Biyani also stated at SIAC that "This event also received widespread media coverage (in reference to the RIL-Future merger) So, leaving aside the messages, calls, and emails, the claimant was aware of the disputed transaction for more than a month before it initiated the present arbitration proceedings," it said.
He also stated that Future had reached out to Amazon for financial assistance at least 8 times before approaching Reliance. Despite all these attempts, the group received no support from the giant. 
A group's spokesperson also denied any proposals coming from Amazon.
"Future Group has never received any proposal from any such consortium—in fact, you have named existing investors in various Future Group companies, who we understand, are committed to, and strongly support the ongoing Transaction. The entire storyline in your mail is a figment of the imagination and a mala fide attempt at misleading the public and stakeholders." the spokesperson said. 
The future group has also made it clear that Future would collapse if the RIL-Future deal falls apart. 
Amazon Responds
Amazon has released an official statement in response to these claims, " Amazon denies the false and misleading claims being made by the Future Group on a purported request for compensation to forego the right of first refusal. This is a questionable and ill-timed attempt to mislead the public at large more particularly when Amazon has filed a special leave petition in the Supreme Court. Amazon has consistently offered to assist FRL during the economic downturn caused by COVID and reiterated our openness for a dialogue even during the Delhi High Court hearings, which was declined by Future Group," said the e-commerce giant spokesperson.
Reliance vs Amazon vs Future in Delhi
Following its victory at SIAC, Amazon was quick to notify institutions like SEBI, CCI(Competition Commission of India), and stock exchanges against the Future Reliance deal. This was done in order to put a hold on the deal. It was waiting for a No Objection Certificate(NOC) from the exchanges in order for the transaction to be completed.
By the end of October Amazon also filed a case in the Delhi High Court seeking enforcement of the SIAC ruling.
Things took a turn when the Delhi court ruled in favour of the RIL-Future deal. The court directed the Future Group to maintain the status quo in its deal with reliance as the SIAC ruling did not nullify their deal.
Following this, the Future group appealed to which the bench ruled in Future's favour stating that Future Retail was not a party to the arbitration agreement (the deal was entered into by Future Coupons.). After that, the deal also received approval from Sebi and stock exchanges 
In the meantime, Amazon has now moved to the Supreme court stating that the Division bench order is 'illegal, and arbitrary, apart from being without jurisdiction'.
It also learned that Amazon stated that if the Indian authorities did allow the deal to go ahead then it would set an example of how orders by reputed tribunals such as the SIAC are not respected in India. Such a ruling could set a bad precedent for foreign investors looking to invest in India. 
Reliance vs Amazon Dispute: Distributors write letters to Amazon
Meanwhile, local distributors in business connection to Future Retail have written to Jeff Bezos and Amit Agarwal (Amazon's India head) urging him not to block the Future-RIL deal.
The Future Group currently owes Rs. 6,000 crores to small vendors and suppliers. These dues have been pending since March 2020.
The All India Consumer Products Distributors Federation (AICPDF) stated in the mail," While you continue with your great game of world domination, we have become what is called 'collateral damage' … Payments of our members are blocked. Our families are in great financial stress and suffering from mental and emotional distress."
Closing Thoughts
It is clear that the battle is simply not for a debt-laden business. But instead for domination of India's $1 trillion consumer retail market. Mukesh Ambani has already stated that their goal in the next 5 years is to be among the top 20 retailers in the world.
Reliance Retail currently has over 11,300 stores in India and the disputed deal would put him on the fast track to become India's Retail King. This however would be a huge blow to e-commerce firms like Amazon and Walmart's Flipkart. Ecommerce currently only forms 3% of all retail sales. Sadly it is the stakeholders of Future Group like their employees and debtors who are caught up in the middle.
What are your thoughts on how the Reliance vs Amazon case has unfolded so far? What do you think would be the most optimal outcome? Let us know in the comments below. Cheers! 


Aron, Bachelors in Commerce from Mangalore University, entered the world of Equity research to explore his interests in financial markets. Outside of work, you can catch him binging on a show, supporting RCB, and dreaming of visiting Kasol soon. He also believes that eating kid's ice-cream is the best way to teach them taxes.
---
Start Your Stock Market Journey Today!
Want to learn Stock Market trading and Investing? Make sure to check out exclusive Stock Market courses by FinGrad, the learning initiative by Trade Brains. You can enroll in FREE courses and webinars available on FinGrad today and get ahead in your trading career. Join now!!