Knowing About Harshad Mehta's Brother: After watching Scam 1992 stock market enthusiasts were given insights into various characters who revolved around Harshad Mehta's life.
One of the most influential characters was his brother Ashwin Mehta who played an important role. In this article, we take a look at who Harshad Mehta's brother Ashwin Mehta really was and where he is today? Keep Reading to find out!
Before the Scam Broke Out
Ashwin Mehta was born into a Gujarati family and spent his early life in Kandivali with his brother Harshad Mehta. As his father owned a small textile business the family moved to Madhya Pradesh before finally settling in Mumbai.
Harshad Mehta tried his hand at several jobs before finally getting his foot into the stock market. Once he learned the ins and outs of the stock market he soon took the Bombay Stock Exchange by storm.
He was so famous in the Indian investing circle that he was also known as the 'Bachchan of the Indian Stock Market' and as India's 'Big Bull'. 
But this fame was not attributed to Mehta's genius stock-picking skills. But instead for his ability to pump huge amounts of money into the stocks that he picked.
If we were to simplify the modus operandi of the scam, Mehta promised banks higher returns as they were not allowed to participate directly in the stock markets.
He then transferred these funds into the stock market pumping up the prices of selected stocks. All was going well only until the scam was exposed thanks to journalist Sucheta Dalal.
This soon led to the stock market crashing, putting Harshad Mehta and several of his devotees in huge losses and legal trouble. 
In today's money, the scam is said to be worth over Rs. 24,000 crores. The scam in reality was way more complex than as simplified above.
And it generally takes more than one man to pull off a scam this huge. And one of Harshad Mehta's most trusted sidekicks was his brother Ashwin Mehta.
To get more insights on the scam one can also read the book written by Sucheta Dalal and Debashish Basu "The Scam: Who Won, Who Lost, Who Got Away"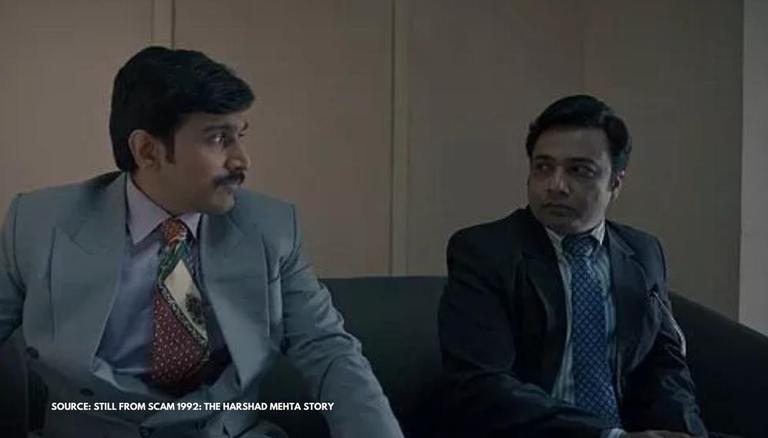 The Aftermath of the Scam
After news of the scam broke out Harshad Mehta, his brother Ashwin Mehta and a few of his employees and bank officials were arrested by the CBI. As the investigation carried on Harshad and Ashwin Mehta spent 3 months in jail.
This also further hurt their credibility among the investor circle when he finally got out. No one wanted to deal with or be associated with someone who had been accused of a scam,
To make matters worse the brothers now had to fight over 600 civil and 76 criminal cases filed against them. This was not all, even the IT tax department came after the family claiming Rs. 11,174 crores in taxes.
Harshad Mehta passed away in 2001 while in police custody. Now Ashwin Mehta and Harshad's wife Jyoti had to pick up the burden to fight the cases against them.
Ashwin Mehta was sentenced to 5 years of rigorous imprisonment in a case related to the diversion of funds from state-run ONGC. In addition to this, he was also fined RS. 5 lakhs.
ALSO READ
But Where is Harshad Mehta's Brother Ashwin Mehta Today?
Ashwin Mehta came to the limelight with his brother Harshad. Considering their involvement in the stock market one would still expect him to be heavily involved in the stock market.
After the breakout of the scam and the death of Harshad Mehta, Ashwin Mehta took up law while he was in his mid-50s and successfully became a lawyer.
He used his law degree to himself fight the cases put up against the family. He fought the cases against him until 2018 after which he was finally acquitted. 
The same year Harshad Mehta's wife also won a case against stockbroker Kishore Janani and Federal Bank who owed Harshad Mehta Rs. 6 crores in 1992.
The court ordered payment of the amount with 18% interest which comes up to Rs. 524 crores. 
Ashwin Mehta is reported to be worth between Rs. 20-30 crores. Today he is a qualified lawyer and handles cases at the High Court of Bombay and also the Supreme court. The family is still rumoured to stay in the Madhulika Apartment but only on one floor.
In Closing
Ashwin Mehta and his family had to face huge storms in their lives for instances created by them and some which were out of their control.
Despite this Ashwin Mehta has shown courage in making a new life for himself away from the dark times involving his brother's scam.
Let us know what you think about Ashwin Mehta in the comments below. Happy Reading!


Aron, Bachelors in Commerce from Mangalore University, entered the world of Equity research to explore his interests in financial markets. Outside of work, you can catch him binging on a show, supporting RCB, and dreaming of visiting Kasol soon. He also believes that eating kid's ice-cream is the best way to teach them taxes.
---
Start Your Stock Market Journey Today!
Want to learn Stock Market trading and Investing? Make sure to check out exclusive Stock Market courses by FinGrad, the learning initiative by Trade Brains. You can enroll in FREE courses and webinars available on FinGrad today and get ahead in your trading career. Join now!!