List of Top Indian Energy Stocks / Companies in Indian Electricity & Power Sector: The first electric street light in Asia was lit in Bangalore on 5th August 1905. Despite what seemed like a headstart the electrification of India seemed like an uphill battle for almost a century. However, in the last decade, India has begun to make strides not only in extending electrification throughout the country but also in introducing greener alternatives.
Today, we take a look at the possible future prospect of the Indian electricity & power sector and the top players that are present in the current environment.
Indian Electricity & Power Sector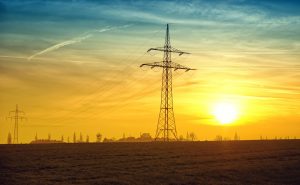 India is the third-largest producer and second-largest consumer of electricity in the world. India had an installed power capacity of 371.97 gigawatts (GW) as of July 2020. When we take a look at the growth opportunities in this sector their prospects can be viewed in the two plans already put forward by the government. The first is the government's vision of ensuring 24×7 affordable and quality power for all.
According to the Ministry of Power, the Saubhagya mission which had begun in 2017 when 100% of households in 25 states would be electrified has already been achieved. The only states left out were Assam, Rajasthan, Meghalaya, and Chhattisgarh.
100% electrification, however, does not mean that going forward there will be limited opportunities isolated only to the remaining four states. India's energy demand is expected to double by 2040 and also has the potential to triple. This is mainly because of the rising Indian temperatures and increased appliance ownership among consumers.
This would require India to add massive amounts of power generation capacity in order to meet the demand from the 1 billion airconditioning units the country is expected to have by 2050.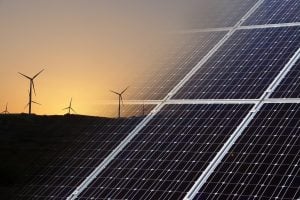 Another government initiative that offers growth potential in the sector is its plan to double the electricity generation capacity of renewable energy. As of 2018, India ranked fourth in wind power, fifth in solar power, and fifth in renewable power installed capacity. If government plans are successful the shared electricity generated through renewable would increase to 40% by 2030. Currently, the electricity sector is dominated by fossil fuels like coal. In the 2018-19 fiscal these fossil fuels produced about three-quarters of the country's electricity.
Quick Fact: Did you know that Bhadla Solar Park is located in Bhadla village, in Rajasthan's Jodhpur district is claimed to be the largest solar power plant in the world. Spanning 14,000 acres, the fully operational power plant has been installed with a capacity of nearly 2,250 megawatts (MW).
Top companies in Indian Electricity & Power Sector

Here is the list of the top companies in Indian Electricity & Power Sector:
Power Grid Corporation of India Limited (POWERGRID) was incorporated on 23 October 1989 as a public limited company, wholly owned by the Government of India. The company is engaged in the power transmission business with responsibility for planning, implementation, operation, and maintenance of inter-state transmission systems and operation of national and regional load dispatch centers.
Its transmission network consists of roughly 172,437 circuit kilometers (ckm) Transmission Lines and 265 EHVAC and HVDC substations, which provide a total transformation capacity of 4,74,457 MVA. POWERGRID transmits about 50% of the total power generated in India on its transmission network. The government of India currently holds a 51.34% stake in the company and the balance 48.66% is held by the public.
NTPC Limited is an Indian Public Sector Undertaking company, which is engaged in the generation and sale of electricity. The company generates electric power using coal-based thermal power plants and is headquartered in New Delhi. The company has also ventured into oil and gas exploration and coal mining activities. It is the largest power company in India with an electric power generating capacity of 69,134 MW. It contributes over 25% of the total power generation of the country.
The company has approximately nine joint venture stations, which are coal-based. It also holds approximately nine renewable energy projects. The company's subsidiaries include NTPC Electric Supply Company Limited, NTPC Vidyut Vyapar Nigam Limited, Kanti Bijlee Utpadan Nigam Limited, Bhartiya Rail Bijlee Company Limited, and Patratu Vidyut Utpadan Nigam Limited.
Adani Transmission Limited is a holding company. The Company operates as a power transmission company. It is engaged in the transmission of electric energy. Despite only being incorporated in just 2013 it is already one of the top companies in the sector. The company owns, operates, and maintains approximately 18,500 ckm of transmission lines.
NHPC Limited (National Hydroelectric Power Corporation) is a Public Limited Company and was incorporated in the year 1975. It was created with the objective to generate hydroelectric power. The government of India and State Governments holds a 71% stake within the Company while the remaining 29% is public.
Over the years the company has diversified into other sources of energy like Solar, Geothermal, Tidal, Wind, etc.

Tata Power Company Ltd is India`s largest private sector power utility with an installed generation capacity of over 13,735 MW. The core business of the company is to generate, transmit, and distribute electricity. Tata is one of the few companies that are present in all segments of the power sector viz Generation (thermal, hydro, solar, wind, and liquid fuel), transmission, and distribution.
Adani Green Energy Limited (AGEL) is one of the largest renewable companies in India. The company was incorporated in 2015 and is part of the Adani Group. In 2017, the company took complete control of the overall solar energy portfolio of Adani Enterprises.
The Company operates and maintains utility-scale grid-connected solar and wind farm projects. AGEL broke into the news in May 2021 went it announced that it will acquire SB Energy's 5 GW India renewable power portfolio for a fully completed EV of $3.5 billion. The stock price of the company grew by over 7,024% in the last five years (till July 2022).
Also read:
Top Energy Stocks in India – Key Financial Comparision
| Particulars | ADANITRANS | ADANIGREEN | POWERGRID | NTPC | NHPC | TATAPOWER |
| --- | --- | --- | --- | --- | --- | --- |
| Marketcap (Rs Cr) | 366,000 | 333,000 | 155,000 | 151,000 | 35,500 | 74,000 |
| PE | 391 | 669 | 11 | 8.8 | 10.2 | 34.5 |
| Price / BV | 53.5 | 280 | 2 | 1.1 | 1.04 | 3.31 |
| Dividend Yield | 0 | 0 | 4.25 | 4.48 | 5.16 | 0.77 |
| ROE %) | 18.6 | 42.4 | 19.2 | 12.8 | 10.4 | 8.42 |
| ROCE (%) | 11.6 | 7.86 | 11.5 | 9.7 | 6.5 | 9.30 |
| Current Ratio | 0.75 | 0.44 | 0.63 | 0.76 | 1.34 | 1.03 |
| Price / Sales | 31.7 | 57.4 | 3.73 | 1.04 | 3.88 | 1.57 |
| Debt To Equity | 4.36 | 44.4 | 1.77 | 1.56 | 0.75 | 2.28 |
(Source: Trade Brains Portal)
Closing Thoughts
The power sector has immense opportunities in a country like India. But before investing it is also important that the investors inspect other aspects of the industry. For a long, time the power sector has found itself debt-ridden. This was primarily because of the lack of trickle-down payments from the DISCOMS( Power Distribution companies) to the GENCOMS( Power Generation Companies). Another aspect that investors must take caution is the viability of renewable energy companies.
Although they are marketed as a safer future, it is important to note that they too come at environmental costs and significantly higher economic costs all the while producing only a fraction of the energy in comparison to other fossil fuels. This affects both the motive i.e greener earth and the profitability prospect of the company.

Aron, Bachelors in Commerce from Mangalore University, entered the world of Equity research to explore his interests in financial markets. Outside of work, you can catch him binging on a show, supporting RCB, and dreaming of visiting Kasol soon. He also believes that eating kid's ice-cream is the best way to teach them taxes.