List of Highest Paid CEOs in India: Leaders play a very important role in every organization. Sometimes they also manage to inspire millions around the world too. But how important are they their organization and how much are these organizations willing to pay them.
In this article, we take a look at the Highest Paid CEOs in India. You'll be surprised as they beat Mukesh Ambani (15cr.) by crores when it comes to remunerations.
The Highest Paid CEOs in India
1. C.P. Gurnani – Rs 146.19 crores
C.P. Gurnani is the CEO of Tech Mahindra an Indian multinational technology company, providing IT and BPO services. He took home compensation of  Rs. 146.19 crore (inc. benefits and bonuses) for the year 2018. This makes him the highest-paid CEO in India.
Gurnani, a Chemical Engineer has had a career spanning 32 years during which he held leading positions in HCL Hewlett Packard Limited, Perot Systems (India) Limited, and HCL Corporation Ltd.
2. Kalanithi Maran and Kavery Kalanithi- Rs 87.50 crore each
Also known as the "King of South India TV", Kalanithi Maran is the President and CEO of Sun Group, Syriac and Red FM, Sun Cable Vision, and Sun Pictures. The group is headed by Maran and his wife Kavery, who holds the post of executive director in the company.
 They both took home a compensation of ₹87.50 crore which includes ex-gratia/bonus.  This makes Maran the 2nd highest paid CEO and his Kavery the highest-paid woman executive in India. 
Maran the grandson of former Tamil Nadu Chief Minister, M. Karunanidhi started the business in 1993. Their leadership has expanded the TV network to have over 32 channels that reach over 95 million households in India.
3. Pawan Munjal – Rs 80.41 crores
Pawan Munjal is the Chairman, Managing Director, and CEO of Hero Motocorp. He took home a compensation of Rs. 80.41 crores in the financial year 2019. This made him one of the highest-paid CEOs in India. Son of Brigman Lal Mangal joined Hero Honda Motors in the early 1980s as director and took over as MD in 2001. He has been key for the growth, strategic planning, and transition of the group from Hero Honda to Hero Motocorp in 2011.
Pawan Munjal also heads several Committees of CCI, he's part of the board of IIM, Lucknow, and also a member of the  World Economic Forum.
4. N. Chandrasekaran – Rs. 65.52 crores
Natarajan Chandrasekaran is the chairman of Tata Sons. He was appointed as the CEO of Tata Consultancy Services (TCS) in 2009.  He took home a salary of Rs. 65.52 crores in the Financial Year 2019.
Before serving as the chairman Chandrasekaran was also appointed as COO of TCS, chairman of Tata Motors, and Tata Global Beverages. He also was one of Tata's youngest and the first non-Parsi CEO to take office in 2009. 
5. S N Subrahmanyan – Rs. 48.45 crores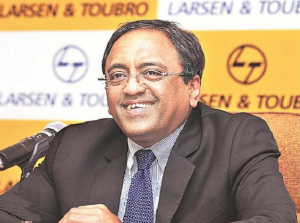 Sekharipuram Narayanan Subrahmanyan is the CEO & Managing Director of Larsen & Toubro. He had a pay package of Rs. 48.45 crores for the year 2019.
He received a bachelor's in Civil Engineering and also has an MBA from Symbiosis and was part of an Executive Management Programme from the London Business School. He joined the company in 1984 after completing his education and has worked with them for 33 years before he was appointed CEO in 2017.
6. Salil Parekh – Rs 34.27 cores
Salil Parekh is the CEO of India's second-largest  IT company. He took home compensation of  Rs. 34.27 crore (inc. benefits and bonuses) for the fiscal year 2019-20.
Before joining Infosys Parekh also worked for E&Y and served on the board for Capgemini. He was appointed CEO of Infosys in 2015 and was responsible for overseeing a business cluster comprising Application Services and Cloud Infrastructure Services among others.
7. Rajiv Bajaj – Rs. 32.31 crores
Rajiv Bajaj has been the managing director of Bajaj Auto since 2005. He took home a remuneration of Rs. 32.31 crores in 2019. He joined his family business after completing his studies as an engineer. 
Vivek Bajaj is credited with reviving the ailing business. He also was responsible for introducing the Pulsar range of motorcycles into the Indian markets.
8. Sunil Mittal – Rs. 31 crores
Sunil Mittal is the founder and chairperson of Bharti Enterprises. He had a pay package of Rs. 31 crores for the financial year 2019. He was the son of MP Sat Paul Mittal. He founded his first company at the age of 18 with an investment of RS. 20,000.
Today he owns Bharti enterprise which has diversified interests in telecom, insurance, real estate, education, malls, hospitality, Agri, and food among other ventures.
9. Guenter Betschek – Rs 26.29 crores
Guenter Butschek is the CEO and Managing Director of Tata Motors worldwide till Jan 2021. He took home a package of Rs. 26.29 crores for the year 2019. This made him one of the highest-paid employees in India. The German worked with Daimler AG for 25 years and served as the COO of Airbus before being appointed as CEO for Tata motors.  
10. Venu Srinivasan – Rs. 23.77 crores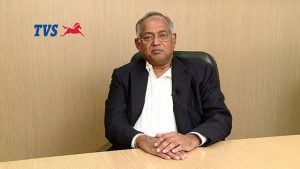 Venu Srinivasan is the Chairman of TVS Group. He took home a package of Rs. 23.77 crores for the financial year 2019. He has come a long way as he started his career as a mechanic in his own garage during vacations. He completed his education as an engineer and also received an MBA from Purdue University (USA). 
Closing Thoughts 
In this article, we looked into the profiles of Highest Paid CEOs in India. This list clears those huge responsibilities also come huge paychecks.  An average salaried employee would have to work for months for what they make in an hour. This makes the post all the more lucrative.
Let us know what you think about the list and also about your aspirations to be on it!


Aron, Bachelors in Commerce from Mangalore University, entered the world of Equity research to explore his interests in financial markets. Outside of work, you can catch him binging on a show, supporting RCB, and dreaming of visiting Kasol soon. He also believes that eating kid's ice-cream is the best way to teach them taxes.
---
Start Your Stock Market Journey Today!
Want to learn Stock Market trading and Investing? Make sure to check out exclusive Stock Market courses by FinGrad, the learning initiative by Trade Brains. You can enroll in FREE courses and webinars available on FinGrad today and get ahead in your trading career. Join now!!