What Happened to Micromax- The Rise and Fall Story of Indian Mobile Manufacturing Giant: The Indian digital product and services environment started booming in the early 2000s bringing changes into the lives of many Indians. A decade later these startups began disappearing as they were either acquired or out marketed by their Chinese competitors with deep pockets. Micromax was an Indian jewel that flourished during both periods, but it too has lost its shine on the Indian markets.
The fact that Micromax was a huge name in the hypercompetitive mobile industry may come as a surprise to many as the name is hardly heard of these days. A few years ago they were even rubbing shoulders with Samsung.
Today we take a look at the factors that led to the rise of Micromax and we also study the factors in the depressing years that followed which led to its demise.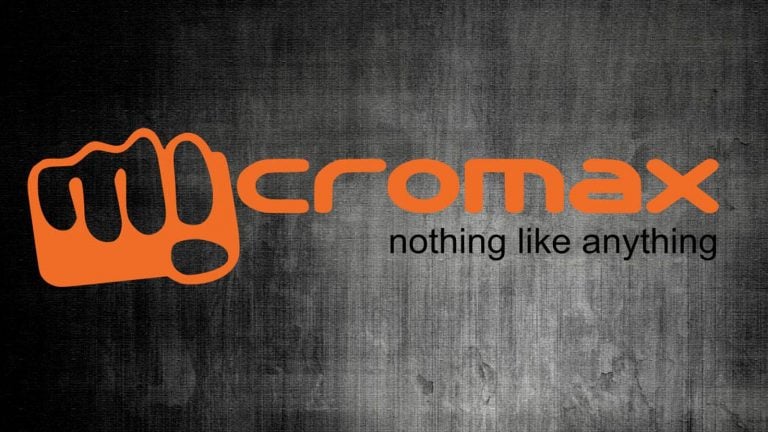 The Story of the Rise of Micromax
Many of us would remember Micromax from its fame in the 2010s as a mobile phone manufacturer. When Micromax was founded in 1991 by Rajesh Agarwal it was never a phone company. It started out as a distributor of computer hardware for different brands like Dell, HP, and Sony.
The company was later called Micromax Informatics. In fact Rahul Sharma one of the most prominent figures in Micromax only joined the company along with Sumeet Arora and Vikas Jain as equal partners in 1999.
Micromax in the early 2000s was largely a software company known as Micromax Softwares. Rahul Sharma was introduced to the idea of fixed wireless terminals by one of his Finnish colleagues.
The 2000s were years when landline was the primary source of communication. The technology introduced to Rahul Sharma used sim cards which would have revolutionized the sector. The idea that a whole business could be set up where multiple people paid and used the single sim card to make calls was well accepted.
The main benefits were from the fact that rural areas still had no landline connectivity. This technology was perfect as it could even be used in difficult terrains.
Sharma wasted no time and soon Micromax began making specialized phones that looked like landlines but used sim cards for Nokia. Micromax was also appointed as the All India distributor for Nokia 32s and was soon installed 10,000 Nokia 32s.
Unfortunately for Micromax, Nokia sold off its business worldwide. Micromax still was able to milk profits from this idea as they then took this same technology to Airtel. They were tasked with setting up Payphones in J&K. Micromax was then allowed by Airtel to expand to the rest of India. During their peak in 2007, they were setting up 250,000 devices.
By now the founders of Micromax had already got the taste of uncertainty, changing technology, and the company's need to evolve. The company then decided to change direction towards mobile phones.
The entry of Micromax into phones
The founders of Micromax were looking for the next big thing and luckily stumbled upon the idea. Rahul Sharma was passing through Bengal when he noticed that villagers were powering telephones using the battery from a truck.
This intrigued Rahul Sharma and on questioning the truck driver he was told by the truck driver that he actually made his living this way. He charged the battery in another village overnight, bringing it back to help power the phone the next morning.
Although astonished Sharma was able to come to terms with the electricity problems India faced. He saw an opportunity and understood how revolutionary a low budget phone with a long battery life could be in India. Sharma took this idea to the other founders at Micromax who were skeptical of its success.
This was because the market was then dominated by the likes of Nokia, Samsung, Motorola, and LG. Sharma managed to convince the founders and they decided to risk entering the market.
Micromax decided to create a new phone whose battery lasted for 30 days. The manufacturing of the phone would take place in China by OEM's( Original Equipment Manufacturer). These OEMs would produce equipment as desired which would then be shipped into India and later marketed and sold by Micromax.
Micromax relied on these OEM's and began working with Chinese companies like Oppo, Vivo, Gionee, and Coolpad to manufacture its phones in China. By doing this Micromax launched its first mobile phone i.e. Micromax X1i. They decided to target rural areas as these were plagued by electricity cuts.
Unfortunately, they couldn't find a new distributor as they were new entrants in an established market with the likes of Nokia. In order to resolve this Micromax turned to their existing terminal distributors who took a lot of convincing but eventually agreed. Their efforts finally bore fruit as the company sold all of the 10,000 phones in only 10 days with the market asking for more. Within a few months, Micromax had turned itself from a 10 crore/ annum business into a 100 crore/annum business.
Other innovations followed by Micromax
Taking a look above you must have already realized that that one of the core principles that Micromax relied on was fixing gaps in the Indian markets. They did not stop with the XJi model.
During this period dual sim phones were unheard of. Multiple sims were a sign of luxury as this also meant having multiple phones. Rahul Sharma realized this when he was speaking to his chef who apparently used 3 sim cards for different purposes. Micromax went on to revolutonize the industry overnight with the introduction of dual sim phones that allowed users to use services offered by competing operators allowing them to switch between data plans.
In addition to this Micromax introduced Bluetooth-enabled phones for younger generations and also further released phones specially designed for girls. These innovations further strengthened Micromax's foothold in a market they had just entered.
Another interesting feature that Rahul Sharma introduced was the call recorder. He got this idea when he met a painter who was in need of call recording features. This was because customers of the painters regularly betrayed their word of mouth over the price after the job was done. This created another feature for Micromax.
These were particularly the reasons why Micromax was popular in the Indian industry. They identified the desires of the masses and after identifying these they realized that it did not take much effort to satisfy them. By focussing on these needs Micromax was able to develop a niche for itself in the Indian markets.
What height did Micromax reach?
By the year 2015, Micromax had grown from a supplier for Nokia into a brand that was larger than Nokia in the Indian markets. Micromax was the second-largest smartphone company in India after Samsung.
The previous year Pink Papers reported that Micromax's founders valued the company at $3.5 Billion. It now had 40 phones ranging from Rs.5000-Rs.10,000. Micromax was also among the first three local brands that introduced the first generation Android phones.
It was also the first Indian smartphone company to sign an international brand ambassador i.e. Hugh Jackman. This would be important as Micromax now had set its eyes on the global markets. It was already a top 10 brand in Russia and had active international sellers in Dubai and Sri Lanka. The founders also began hiring external managers to lead the company in a bid to challenge Samsung.
What happened to Micromax – Factors that led to the fall?
There was a brief moment in Micromax's corporate history in August 2014 when the company became India's biggest mobile phone brand and the tenth-largest supplier of mobile phones in the world. By 2019 the company's valuation had fallen 90% from its 2015 peak.
Let us now find out the factors that pushed Micromax out of the Limelight forcing it into survival mode in just 5 years.
1. Entrance to Jio
The hyper-competitive smartphone industry brings forward rapid innovations in a short span of time and this is the biggest challenge a company faces. Brands in the Indian markets underestimated the speed with which the conversion from 3G to 4G would take place. Airtel had already begun investing in 4G technology.
Any company wanting to adapt would study previous trends and develop its timeline accordingly. Consumers had taken years to transition from 2G to 3G and in 2015 people were still using 2G networks.
The advent of Jio revolutionized the industry. When Jio was launched every Indian went from having no internet or paying huge costs for 2G/3G directly to having the fastest internet i.e. 4G free for a number of months.
In addition to this, calls were free as Jio used VOIP with the help of 4G. Unfortunately, not everyone had phones that could access 4G. Technology is such that you cannot run 4G data on a phone that is meant for 3G. Any person looking for a new phone or trying to make use of the offer would buy a phone that had 4G accessories. Sadly for Micromax, they had 40 phones in the market none of which supported 4G.
But the company could survive this right by ordering their OEMs to manufacture models with upgraded 4G accessories. Sadly this was not the case for Micromax. Their business practice involved using the revenues of the phones just sold to order and procure another batch of phones from China.
Overnight Micromax found itself stocked with a large inventory of 3G phones that no one wanted. Couldn't Micromax at least try to order awesome phones with 4G accessories by mobilizing funds just to stay in the game? Sadly this was not possible as Chinese suppliers would only customize their products if they were ordered in large enough quantities.
Micromax did not manufacture their own phones nor did they have the financial freedom to dump the older 3G phones and manufacture 4G devices overnight. By the end of the year, their market share had reduced to 9%.
2. Chinese Phones Competition
The Phones that were branded Micromax were manufactured by Chinese companies. These companies included the likes of Oppo, Gionee, Vivo, and Xiaomi. Chinese companies had realized the potential of a huge customer base in the Indian markets.
These companies began studying the markets thoroughly identifying points of entry. The introduction of Jio forced established 3G phones to withdraw their inventory which allowed Chinese manufacturers to flood the markets with 4 G-ready phones. This created a perfect setting for Chinese devices as they already had a portfolio of devices that were compatible with 4G.
Initially, Micromax was able to hold off well against these companies as it was already an established Indian brand. But soon the 'Make-in India' campaign rolled out and companies like Oppo, Gionee, Xiaomi, and Vivo began assembling in India. This took away the advantage Micromax had.
Micromax was set up as a brand that sold affordable phones but unfortunately, these were outsourced from China. The Chinese companies were experts in both hardware and software, whatever was currently offered they too did but with better quality and at cheaper rates. The focus of Micromax, on the other hand, was quantity over quality. The phones offered by Micromax were average.
These Chinese brands were also backed by superior financial power. This allowed them to offer offline retailers incentives to promote their products. They also took advantage of the growing E-commerce presence by partnering with them. Every city was bombarded with hoardings of green and blue completing the Chinese invasion. By 2018 Chinese smartphones controlled 67% of Indian smartphones. Micromax's share further fell from 9% to 3.4%.
3. Demonetization
Micromax was still trying to regroup from the fallout and also battling the influence of Chinese phones. As they were finally coming to terms and ready to release another market-ready portfolio Prime Minister Narendra Modi announced demonetization.
Just to put things into perspective the majority of Micromax's products were ranged below Rs,10,000. This meant that they relied heavily on cash. The Indian consumer then did not actively make use of online payments and certainly not the lower-income customer base of Micromax. This blocked their plans to launch their products and further costed Micromax dearly.
Closing Thoughts
Even though Micromax does not share the limelight anymore it still planning a comeback in India with the launch of 'In' phones. Reclaiming markets that are currently dominated by Chinese products is going to be no easy task.
It becomes harder as now Micromax is entering segment the Rs. 20,000-25,000 segment. Only time will tell if Micromax will be able to fight the likes of RealMe, OnePlus?


Aron, Bachelors in Commerce from Mangalore University, entered the world of Equity research to explore his interests in financial markets. Outside of work, you can catch him binging on a show, supporting RCB, and dreaming of visiting Kasol soon. He also believes that eating kid's ice-cream is the best way to teach them taxes.
---
Start Your Stock Market Journey Today!
Want to learn Stock Market trading and Investing? Make sure to check out exclusive Stock Market courses by FinGrad, the learning initiative by Trade Brains. You can enroll in FREE courses and webinars available on FinGrad today and get ahead in your trading career. Join now!!