A case study on Mukesh Ambani vs Anil Ambani: Ever since the Cain and Abel fallout at the beginning of time, sibling rivalries haven't been uncommon. Cleopatra securing the throne by killing her siblings, Adolf and Rudolf Dassler's tussle which led to the formation of Adidas and Puma.
Similarly, the unfortunate split of Liam and Noel Gallagher eventually led to the breaking up of the Oasis band. And also the recently famed but unworthy (probably staged) Rob and Kim Kardashian squabble. Today we take a look at the most famous sibling feud in the Indian Subcontinent. The Mukesh vs Anil Ambani row. Here, we'll discuss what went right or wrong in the case of the brothers.
Mukesh Ambani vs Anil Ambani: The BAD
Indian business tycoon Dhirubhai Ambani bought into existence the Reliance organization. At the time of his death in 2002, he had founded Reliance Capital, Reliance Infrastructure, Reliance Power, and Reliance Industries. But the lack of a will led to a scrimmage for assets between his two sons, Mukesh and Anil Ambani.
Until 2002, Anil was the face of the company attracting foreign investment. Mukesh after dropping out of Stanford worked behind the scenes. He focussed on running the organization and also building Reliance Communications (RCom).
(Right to Left: Mukesh Ambani with Mother Kokilaben Ambani and Brother Anil Ambani)
Tensions began when Anil demanded RCom to even out the assets. Eventually, their mother had to step in to resolve the feud that had now spilled into the public eye. The assets were finally split, with Mukesh getting Oil and Gas, Refining, and petrochemical companies. Anil got what was called the rising sun companies- Electricity, Telecom, and Financial services segment.
The companies under Mukesh were known as Reliance Industries. The companies under Anil were known as Reliance Anil Dhirubhai Ambani Group or Popularly the Reliance Group. The split of assets also came with a non-competition clause. According to this, the brothers were not allowed to venture into each other's businesses for a decade.
The Reliance Industries Journey with Mukesh at its Helm
Under the leadership of Mukesh Ambani, Reliance Industry slowly but steadily scaled new heights. By 2007, it was the first Indian company to exceed $100 billion in market capitalization. Although luck also played a role as Mukesh has been handed the petrochemical segment. The segment was based in the Krishna Godavari Basin. The basin has an excess of 1.2 billion barrels of crude oil. As time went by Reliance Industries ventured out into other segments that included the retail business, logistics, solar energy, entertainment (Reliance Eros), cloth, and SEZ development.
The most notable industry entered would be when Mukesh Ambani led Reliance Industries ventured back into the telecom industry. It used its earlier acquisition of a telecom company called Infotel and came out with Jio Infotel popularly known as Jio. His new venture, Jio, caused severe disruption in the Industry. Its entry led existing players in losses, merging with one another to weather the storm. Its entry also meant the end of the road for his brother's Rcom.
— Where has Mukesh Ambani reached
It can be said that Mukesh Ambani has had a lot of Sunshine. Reliance Industries was ranked 106th on the Fortune Global 500 list of biggest corporations as of 2019. The company has been responsible for almost 5% of the revenue the government of India earns from Customs and Excise duty. Mukesh Ambani is said to have a net worth of $53 billion as of 2020.
According to Bloomberg, his wealth could help the Federal government for 20 days in 2018.  This makes him Asia's richest, a billion short of getting his entry into the top 10 richest list. He currently resides in Antilla which is claimed to be the world's most expensive home at $1 billion. So much for a student at Stanford who wanted to work at World Bank or become a professor!
Also read: Top 10 Richest Person in India (As per Forbes Ranking)
The Reliance Groups' journey with Anil at its Helm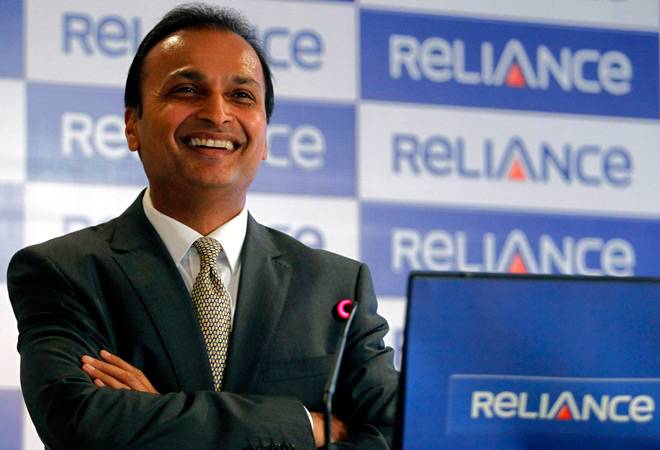 Anil Ambani also saw immense growth in wealth in the initial stages. Anil Ambani began his solo ride by investing in industries that provided quick returns. It goes without saying that the risk was high too. In 2005, he bought Adlabs which got him into the entertainment business. A few years later in 2008, he signed a deal with Steven Spielberg's DreamWorks. The Film Lincoln produced by DreamWorks also won an Oscar.
In 2008, Anil was the world's 6th richest person with $42 billion in wealth. One of the most notable investments was the Mumbai Metro project.
2014, however, started brewing trouble for Anil Ambani as his companies had taken huge debts. This year his media venture with Adlabs also collapsed and he had to resort to selling the screens. He also began selling a stake in the remaining TV businesses to Zee Entertainment. Other bad decisions quickened his wealth loss. This included venturing into the defense segment in 2016 with Reliance Naval and Engineering.
By 2019 the valuation of the defense company fell 90%. 2016 was also the year in which Mukesh Ambani's Jio entered the Telecomm industry. This catapulted RCom further into losses. By end of 2019, Rcom had lost 98% of its valuation. This hit Anil hard as he held 66% of its stake.
— Where has Anil Ambani Reached
As of March 2018, the Reliance group had a total debt of 1.7 lakh crore. This led to affected his wealth and also his Rs 13,500 crore investment in Nippon the financial segment. By 2019 things got so bad for Anil, that he was threatened with jail if he did not pay dues to Ericson.
Anil Ambani was also summoned by the UK court where he was directed to repay 100 million loans from Chinese banks. He claimed in courts that he would not be able to pay as his net worth was zero.
Mukesh Ambani vs Anil Ambani: The UGLY
— 2008 Anil's Intelligence Agency
The court approved spit of assets in 2005 did not end the rivalry between the two brothers. In 2008, Anil filed a defamation case against Mukesh suing him Rs 10,000 crores. This was due to an interview given by Mukesh to the NYtimes. Mukesh claimed that the distinguishing factor of Reliance from its competitors was the intelligence agency run by his brother which included a network of lobbyists and spies. They had infiltrated New Delhi to find facts that may seem trivial and other vulnerabilities of the bureaucrats to gain greater control. 
— 2009 Pricing feud
The 2005 split of assets also included an agreement where Mukesh Ambani's Reliance Industries would supply his brother's electricity generation segment fuel at $2.34 per million British thermal units. This was agreed for a period of 17 years.
However, Reliance Industries began setting a different price. They sold fuel to the Reliance group at $4.20 in 2009. The disagreement was dragged into the courts until the government intervened. The government allegedly did so as the government also has a share in the profits made by Mukesh. The cost of production to Reliance Industries was only 1$.
Anil took the spat into the front pages of the Times of India. Here Anil Ambani placed an advertisement accusing the Petroleum Ministry of favoring Reliance Industries. The Ad campaign further intensified the feud between the two brothers. In the end, the ruling was in favor of Mukesh.
— Outside Corporate
The competition between the two brothers was not limited to business. When Mukesh had bought a $52 million jet for his wife it was alleged that Anil bought his wife an $80 million yacht. The feud at this scale sounds bizarre as the brothers shared the same house till 2012. When Mukesh moved out to his $ 1 billion Antilla, Anil was building one for himself of the same value.
— Other controversies that involved the brothers 
Infotel broadband
The Comptroller and Audit General of India alleged rigging in the auction mechanism for the 4G license. Infotel had acquired the license by bidding 5000 times its net worth. Infotel was then mysteriously sold to Reliance Industries.
Reliance vs. Kejriwal
Delhi CM Kejriwal in 2014 had filed an FIR alleging irregularities in the pricing of natural gases from Krishna Godavari Basin. He alleged that the gas was priced at 8$ even though it cost Reliance only 1$ in its production.
Proximity to politicians
Both the brothers have been accused of their proximity to politicians to gain an influential role. PM Modi's close proximity with Anil Ambani also is alleged to have a role in the Rafale controversy which was later quashed by the courts.
Mukesh Ambani vs Anil Ambani: The GOOD
Even though the brothers have torn into each other in the last two decades, it is noteworthy that they also once ran Reliance together. It is also said that during the period they knew each other so well that they would finish each other's sentences.
The biggest test of brotherhood in the Ambani family came when the younger was threatened to be jailed over non-payment of Rs 550 crore in dues. Mukesh swooped in for the rescue by clearing the dues on Anil's behalf. Also, considering that Anil has no been convicted by the UK courts over a loan from Chinese banks, it looks like he received a lot more help.


Aron, Bachelors in Commerce from Mangalore University, entered the world of Equity research to explore his interests in financial markets. Outside of work, you can catch him binging on a show, supporting RCB, and dreaming of visiting Kasol soon. He also believes that eating kid's ice-cream is the best way to teach them taxes.
---
Start Your Stock Market Journey Today!
Want to learn Stock Market trading and Investing? Make sure to check out exclusive Stock Market courses by FinGrad, the learning initiative by Trade Brains. You can enroll in FREE courses and webinars available on FinGrad today and get ahead in your trading career. Join now!!