Best Stock Market Books by Indian Authors: Books still remain the greatest source to improve our investing knowledge. A beginner is provided with one of the greatest tools as he is now presented with rules and strategies that have been tried and tested for hundreds of years.
For novice investors getting the right books can be similar to finding a needle in a haystack as there are millions of books on the subject. That too finding books that are relevant to our Indian stock market written by Indian authors can be an even more daunting task.
In this article, we take a look at the best books on Investing in the Indian stock market by Indian authors to aid your investing journey. Keep Reading to find out.
Best Books on Investing by Indian Authors 
There exist thousands of books on investing in the stock market but readers have to be careful enough to choose only the best to ensure a rich learning experience. Following are the Best stock market books by Indian authors giving you a local perspective on investing.
1.  Stocks to Riches by Parag Parikh
This book remains one of the best books available by an Indian author, especially for someone who is looking to start out on his investing journey. What makes the book a must-read are the added credentials of the author.
Parag Parikh is the founder of the PPFAS mutual fund and a renowned investor and broker. The book explains how the market works, the sentiments of the investors, and how one decides to buy or sell a stock.
The clear and simple language used by Parikh in explaining the various concepts makes the icing on this piece. The book covers not only the fundamentals of companies but also the behavioral biases that investors may suffer from while investing.
This book remains a must-read not only for investors but also for analysts and brokers!
2. Guide to Indian stock market by Jitendra Gala
Guide to the Indian stock market by Jitendra Gala remains one of the best books for newbie investors. What makes it even better is that it guides its readers on where and how to start investing in the stock market.
Jitendra Gala has been working towards Trading and Investing education for over 2 decades. In addition to this, he also has had 9 best selling books on the Indian stock market.
Gala also explains the importance of saving and investing, the dos and don'ts of investing, terminologies and various investing principles. This book is ideal for individuals who are looking to start out in the Indian stock market.
3. How to avoid loss and earn consistently in the stock market by Prasenjit Paul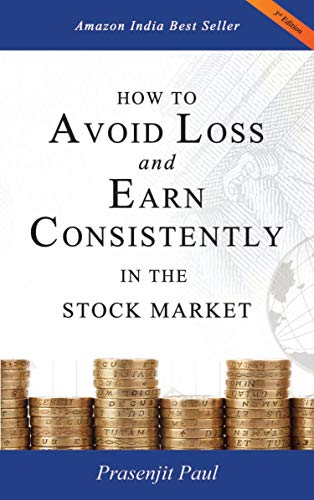 In this book, Prasenjit Paul gives out the successful strategies which allowed him to earn consistently in the Indian stock market. This is why the book makes it so high on this list.
Paul gives out his personal views on the Indian stock market and his personal strategies which make this a refreshing read. Prasenjit Paul is the founding director of the equity advisory Paul Asset Consultant Pvt. and is a SEBI registered equity research analyst.
In this book, Paul explains the importance of timing while picking the right stock and holding it for the right period. What makes the book even better is the 2-minute strategy included to shortlist/reject stocks in 2 mins.
4. The book Fundamental Analysis for investors by Raghu Palat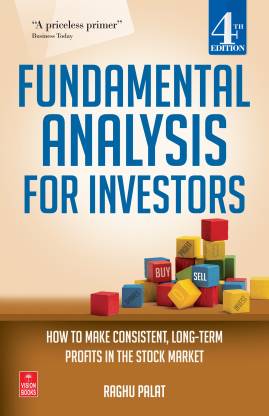 When it comes to long term investing fundamental analysis is the way to go. This book helps investors master fundamental analysis assisting them to make profits in the long term.
Raghu Palat has been a banker across Europe, America, Asia and Africa. Over the years he has written over 20 books.
The book explains how one should go about analysing companies, the management, the important ratios, helps understand annual reports and explains how to calculate intrinsic value.
5. The Dhandho Investor: The Low-Risk Value Method to High Returns by Mohnish Pabrai
In the book, Mohnish Pabrai explains 'Dhandho' by giving the examples of Lakshmi Mittal. Mittal has a well-known strategy in the steel industry where he buys distressed steel plants around the world.
Doing this allows him to buy the plants at a cheap valuation which he then turned profitable. Pabrai suggests picking stocks in a similar manner.
A Dhandho according to him is an investor who buys stocks with low risk and receives high returns. He explains how buying stock whose prices have fallen down due to negative news to 50% of their intrinsic value can be fruitful in the long run.
He would then sell the stocks at 90-100% its intrinsic value. Mohnish Pabrai is a US-based fund manager and runs the Pabrai Investment Fund which has given annualised returns of almost 30%. This makes the book an even more attractive read.
6. Coffee Can Investing by Saurabh Mukherjea, Rakshit Ranjan and Pranab Uniyal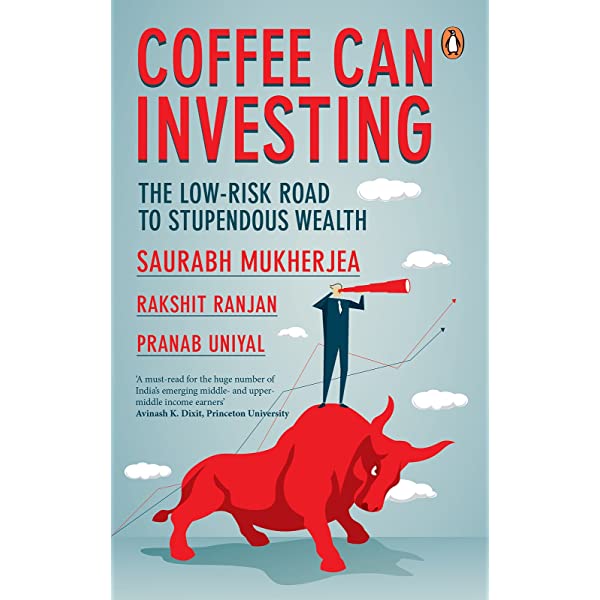 'Coffee Can Investing: The low-risk road to stupendous wealth' by Saurabh Mukherjea, Rakshit Ranjan, and Pranab Uniyal is a must-read.
Here they explain how following a simple use strategy, called coffee can investing. One can make annualized returns of up to 20% with minimum risk and lesser time invested.
Saurabh Mukherjea runs Ambit Capital Pvt. Ltd. and has also used this strategy for his professional investments.
7. Bulls, Bears, and Other Beasts by Santosh Nair
Bulls, Bears, and Other Beasts is one of the most exciting books on this list. The book is written by Santosh Nair who has been writing on the financial markets for over 25 years.
Nair has worked as an editor and has been part of various financial organizations including The Economic Times. 
In the book, he covers the history of the Indian stock market post the liberalization of 1991. The book covers all the events that occurred during this period including incidents of money laundering, scams, booms, and crashes.
The book also helps us understand the financial health of the Indian economy and the effects of these incidents on investors. This is a must-read book to get better insights into the Indian stock market.
In Closing 
Reading books by Indian authors allows us to understand the successful investment styles and strategies that work best in the Indian environment.
What makes this list even better is that some of these books are also made available to investors in their regional languages too.
Let us know what you think about our list of Best Stock Market Books by Indian Authors. Also, let us know your top picks in the comments below. Happy Reading!
You can now get the latest updates in the stock market on Trade Brains News and you can also use our Trade Brains Stock Screener to find the best stocks.


Aron, Bachelors in Commerce from Mangalore University, entered the world of Equity research to explore his interests in financial markets. Outside of work, you can catch him binging on a show, supporting RCB, and dreaming of visiting Kasol soon. He also believes that eating kid's ice-cream is the best way to teach them taxes.
---
Start Your Stock Market Journey Today!
Want to learn Stock Market trading and Investing? Make sure to check out exclusive Stock Market courses by FinGrad, the learning initiative by Trade Brains. You can enroll in FREE courses and webinars available on FinGrad today and get ahead in your trading career. Join now!!