A Walk through Ratan Tata Story: Today marks the birth of one of the finest and most respected industrialists in India, Ratan Naval Tata, former chairman of Tata Sons. Today Tata has its presence in almost all areas, from the cars we travel in, the clothes we wear, the hotels we vacation in, to the tea we drink.
So how did Ratan Tata manage such a colossal group? And at the same time scale, it became the country's largest conglomerate. Today, on Ratan Tata's 83rd birthday, we pay respect by taking a look at Ratan Tata Story, the journey of Ratan Tata, and achievements along the way. 
Ratan Tata Story: Childhood and Youth
(Ratan Tata with his grandmother, Lady Navajbai Tata)
Ratan Naval Tata was born to one of the richest families on December 28, 1937. He is the great-grandson of Jamsetji Tata, the founder of Tata Group. His father Naval Tata was the adopted son of Ratanji Tata and Navajbai Tata. His mother was Sooni Tata. Despite hailing from a prominent family Ratan went through a disturbing childhood growing up. This was because of his parents splitting up when he was just 10.
Following the split, he was raised by his grandmother, Lady Navajbai Tata, at a manor called Tata Palace. His grandmother formally adopted him through the J. N. Petit Parsi Orphanage. He recalls being ragged at school over the divorce of his parents as this was uncommon in the 1950s.
As time passed the ragging only got worse when his mother remarried. It was during these tough times that his grandmother played a very important role in shaping his character. His grandmother taught him to the importance of retaining dignity at all costs. This gave him an alternative instead of fighting back.
He has been quoted multiple times stating how his grandmother helped him develop a strong set of values and ethics system which have guided him ever since he was a boy. He also recalls that it was his grandmother who helped him muster the courage to speak up and at the same time also taught him to do so in a kind and dignified manner. She always stood by his side in instances where he disagreed with his father like when he wanted to study in the US instead of the UK and when he decided to become an architect against his fathers' wishes of him becoming an engineer.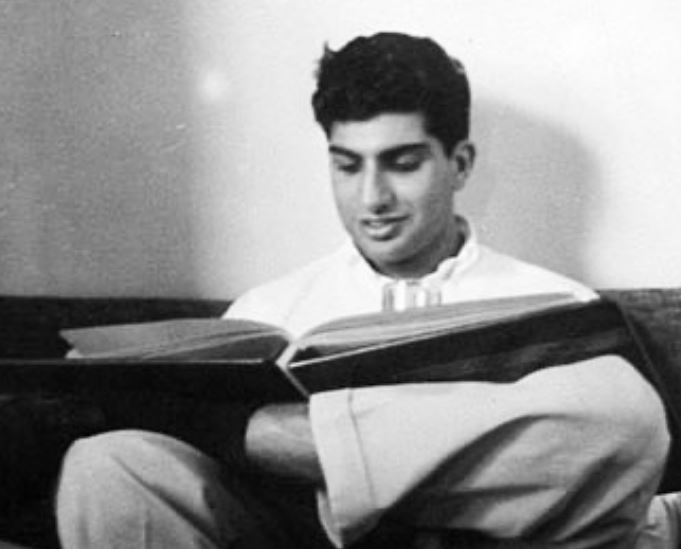 Ratan Tata went on to study in the US at Cornell University where he received a degree in Architecture in 1959. He got an architecture job right out of college where he worked for two years. Ratan speaks of Los Angeles highly as he spent some of the best years of his life in Los Angeles. He loved the weather, had a job and owned a car.
In his post in Humans of Bombay Ratan Tata speaks about how he fell in love and almost got married in Los Angeles. Unfortunately, he was forced to move to India due to his grandmother's failing health. Even though he expected his future spouse to move with him to India her parents weren't comfortable with this due to the instability in India due to the Indo-China war. This meant the end of their relationship.
Ratan Tata Story: A New Beginnings at Tata
In 1961 after returning to India Ratan Tata joined the Tata Group. His first job involved working with the blue-collar employees at Tata Steel Ltd in Jamshedpur. "It was a total waste of time — I was shuffled around from department to department, but nobody actually told me what to do! I guess, I was looked at as a family member, so no one said anything to me — but I spent 6 months just trying to make myself look 'useful'," Tata said. He worked as an apprentice on the shop floor and his responsibilities included shoveling limestone and working with the furnaces.
After gaining experience he was promoted to management during the 1970s. He was made director and tasked with leading National Radio and Electronics (NELCO). He was able to turn the company around, but the company eventually collapsed during an economic slowdown. In 1977, he was tasked to turn around another troubled company, the Mumbai-based Empress Mills. He succeeded in doing so but the refusal to add investment into the company and the Mumbai textile workers' strike led by Datta Samant eventually led to its closure in 1986.
Ratan Tata Story: Appointment as Chairman
(Ratan Tata with JRD Tata)
In 1991 the legendary chairman of Tata Sons JRD Tata stepped down and named Ratan Tata as his successor. This came as a surprise not only to the management of the group but also to everyone outside the company including the media. One of the existing executives like Russi Mody,(Tata Steel) Darbari Seth (Tata Tea, Tata Chemicals) Ajit Kerkar (Taj Hotels), and Nani Palkhivala (director on the boards of several Tata companies) was expected to succeed JRD Tata.
They were already established names in the industry. This led to a bitter feud within the group. Mody even went on to openly voice his disagreement over Ratan. The media too went after Ratan Tata and branded him as the wrong choice and a result of nepotism. Unfortunately for Ratan Tata, he didn't possess the charisma of his predecessor.
One of the first reforms he put in place was setting a retirement age. According to this policy, the retirement age for directors was set at 70 and senior executives at 65. This began replacing the staff with younger talents. Mody was sacked after a messy scrap, Seth and Kerkar retired over the years as they crossed the age limits and Palkhivala quit citing ill health.
Once the succession issue was sorted Ratan Tata could now focus on what was important i.e. leading the group. He convinced group companies to pay a royalty to Tata Sons for the use of the Tata brand name and also made individual companies report operationally to the group office. Under him, the group exited businesses such as cement, textiles, and cosmetics even as it increased its focus on others such as software, and entered telecommunications, finance, and retail. Looking back this can be seen as prepping the company to lead changes that were already taking place in a developing nation. During this process, JRD Tata guided Ratan as a mentor amongst all the criticism that was thrown at him.
Ratan Tata Story: Achievements
"I don't believe in taking right decisions. I take decisions and then make them right." – Ratan Tata
Ratan Tata had set out to reestablish the groups' identity. For this, it was very important that he welded the organization together in a more cohesive way than it had been in the past so that it could identify itself more as a group. This new identity couldn't have the same rusty image the company had over the years. Factors that helped here were the infusion of younger talent which made way for innovation and disinvestments from several companies.
One of Tata's biggest achievements would be of the role it played in the Indian Automobile Industry. Although one would think of Nano when it comes to Tata, it is actually Indica which brought forward this revolution. The Indian truck maker set its eyes on creating India's first truly Indian car, 'Indica'. The car was the brainchild of Tata. He promised a vehicle with the dimensions of a (Maruti) Zen, the cabin size of an Ambassador, and the fuel efficiency of a Maruti 800. Its launch in December 1998 transition the group into serious car-making.
Today the group has gone ahead to become one of the largest car companies in India. Despite the manufacturing and quality problems an initial loss ( ₹ 500 crore loss declared in 2001), the Indica became a bestseller and marked the real entry of Tata Motors into cars, although the company had already signaled its intent with the launch of the Sierra, which would be called a cross-over vehicle today, and the Estate, a station wagon.
Another revolutionary introduction by the Tata's was the Nano. The Nano was the dearest project of Ratan Tata. He decided to create a car at a price-point within reach of the average Indian consumer after seeing a family of 4 on a motorbike in the heavy Bombay rains. His concern for the safety of nuclear families led to him promising to make a car that would cost only a lakh rupee. Tata implemented all means to reduce its price and maintenance cost. He was the one who suggested that the car should be fitted with just one windscreen wiper. Despite these efforts at the time of the launch, the cost of the car was still higher. But since he had made a promise he went ahead and delivered on the promise.
Today Tata also serves on the boards of Fiat SpA, Alcoa, Mitsubishi, the American International Group, and Rolls Royce.
Another one of Ratan Tata's greatest achievements was taking the Tata group to a global stage. This was made possible over a series of acquisitions. In 2000 the group acquired London-based Tetley Tea, in 2004 it purchased the truck-manufacturing operations of South Korea's Daewoo Motors, and Indian Hotels Co. Ltd took over management of The Pierre in New York.
Tata's biggest acquisition was its purchase of Anglo-Dutch steelmaker Corus Group Plc in 2007. The company has since been renamed Tata Steel Europe. The acquisition of Corus, which was Europe's second-largest steelmaker, catapulted the company into becoming the world's seventh-largest steel producer
Under Ratan Tata, TCS went public and Tata Motors was listed in the New York Stock Exchange giving it international recognition.
During the 21 years, he led the Tata Group, revenues grew over 40 times, and profit, over 50 times.
Among many other honors accorded him during his career, He is also the recipient of two of the highest civilian awards of India, the Padma Vibhushan (2008) and Padma Bhushan (2000).
How did Ratan Tata deal with challenges?
Ratan Tata had faced many challenges during his tenure at the helm of Tata. Initially, when the group had entered the passenger car business it seemed as if it was a huge error on his part. Tata decided to sell his business struggling passenger vehicle business, Ford officials voiced their interest after a trip to Tata's Bombay Headquarters.
But when Tata and his team visited Detroit, they were humiliated by Ford. The then chairmen Bill Ford reportedly said to Tata that he was quite out of his depth. An ex-employee of Tata who was presented in the meeting recalls they were told 'When you do not know anything, why did you start the passenger car division at all'. They said they will do us a favor by buying our car division.
The humiliation ended when the group decided to return to New York the same evening. Tata was reportedly somber the whole flight.
Tata turned the tide by thriving in the Indian markets. Nine years later Ford was on the verge of bankruptcy after the 2008 global financial meltdown. Tata swooped in and acquired the auto company's iconic Jaguar Land-Rover brands for $2.3 billion. Ford chairman Bill Ford thanked Ratan Tata, saying "you are doing us a big favor by buying JLR."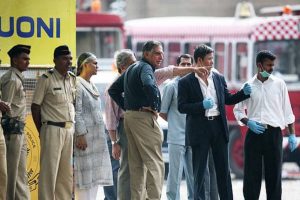 Another testament to Tata's leadership would be during the 26/11 attacks. Even with the risks surrounding him he stood all alone outside the Taj hotel and supervised the activities to help the victims. He also personally visited the families of all the 80 employees who were killed or injured and even asked the families and dependents as to what they wanted him to do.
Tata Group Listed Companies List
| Company Name | MCap (Cr) | PE Ratio (TTM) | ROE |
| --- | --- | --- | --- |
| Tata Consultancy Services Ltd. | ₹ 11,48,795.77 | 27.26 | 47.26% |
| Titan Company Ltd. | ₹ 2,31,321.56 | 76.35 | 26.18% |
| Tata Motors Ltd. | ₹ 1,56,738.01 | 0 | -22.53% |
| Tata Steel Ltd. | ₹ 1,31,014.07 | 7.79 | 44.72% |
| Tata Consumer Products Ltd. | ₹ 66,247.82 | 57.53 | 7.28% |
| Tata Power Company Ltd. | ₹ 62,932.21 | 20.55 | 12.13% |
| Trent Ltd. | ₹ 48,465.38 | 123.92 | 1.48% |
| The Indian Hotels Company Ltd. | ₹ 47,192.78 | 63.08 | -4.15% |
| Tata Elxsi Ltd. | ₹ 39,143.54 | 383.68 | 39.30% |
| Tata Communications Ltd. | ₹ 35,463.97 | 19.34 | 283.37% |
| Voltas Ltd. | ₹ 27,643.77 | 158.99 | 9.64% |
| Tata Chemicals Ltd. | ₹ 25,273.1 | 12.35 | 7.22% |
| Tata Teleservices (Maharashtra) Ltd. | ₹ 12,235.89 | 152.51 | 0% |
| Tejas Networks Ltd. | ₹ 10,910.43 | 0 | -4.72% |
| Tata Investment Corporation Ltd. | ₹ 10,540.52 | 41.87 | 1.16% |
| Rallis India Ltd. | ₹ 4,008.98 | 24.49 | 9.99% |
| Tata Coffee Ltd. | ₹ 3,864.28 | 15.17 | 16.16% |
| Tinplate Company Of India Ltd. | ₹ 3,371.87 | 16.8 | 35% |
| Tata Steel Long Products Ltd. | ₹ 3,008.85 | 2.91 | 24.81% |
| Tata Metaliks Ltd. | ₹ 2,452.94 | 18.58 | 307.16% |
| Oriental Hotels Ltd. | ₹ 1,544.7 | 46.03 | -2.88% |
| Nelco Ltd. | ₹ 1,262.88 | 73.34 | 19.48% |
| Automotive Stampings and Assemblies Ltd. | ₹ 493.07 | 7.55 | 0% |
| Automobile Corporation of Goa Ltd. | ₹ 483.19 | 19.26 | 2.05% |
| Benares Hotels Ltd. | ₹ 482.35 | 25.62 | 7.53% |
| Artson Engineering Ltd. | ₹ 253.94 | 0 | -1648.55% |
| TRF Ltd. | ₹ 180.58 | 1.69 | 0% |
| Tayo Rolls Ltd. | ₹ 66.22 | 0 | 0% |
Closing Thoughts
"Ups and downs in life are very important to keep us going, because a straight line even in an E.C.G means we are not alive." – Ratan Tata
In December 2012 Tata retired as chairman of the Tata Group at the age of 75. Despite this Tata has stated that never before has he felt the urge to do more. He has now diverted his efforts towards philanthropic activities and continues to head the groups' charitable trusts.
Morgen Witzel states that in hindsight, Tata's ascension in 1991 was the best thing that could have happened to the Tata group. 
Stay updated on the latest Stock Market News and Corporate Actions NSE with Trade Brains Portal, while also keeping an eye on the Top Gainers Today in NSE with our Stock Heatmap feature.


Aron, Bachelors in Commerce from Mangalore University, entered the world of Equity research to explore his interests in financial markets. Outside of work, you can catch him binging on a show, supporting RCB, and dreaming of visiting Kasol soon. He also believes that eating kid's ice-cream is the best way to teach them taxes.
---
Start Your Stock Market Journey Today!
Want to learn Stock Market trading and Investing? Make sure to check out exclusive Stock Market courses by FinGrad, the learning initiative by Trade Brains. You can enroll in FREE courses and webinars available on FinGrad today and get ahead in your trading career. Join now!!