Reliance Retail Case Study: Earlier this year Reliance Industries announced that it would be launching two of India's biggest IPOs this year. These included 2 of its biggest segments i.e. Reliance Retail and Reliance Jio. Both these platforms are expected to raise Rs. 50,000-75,000 this year.
Being someone who has been a regular at Reliance Digital, Trends, Marks & Spencer among many more I had to find out more about the company. So in this article, we will take a look at the workings of Reliance Retail to get a better understanding of the company. Keep Reading to find out!
What does Reliance Retail do?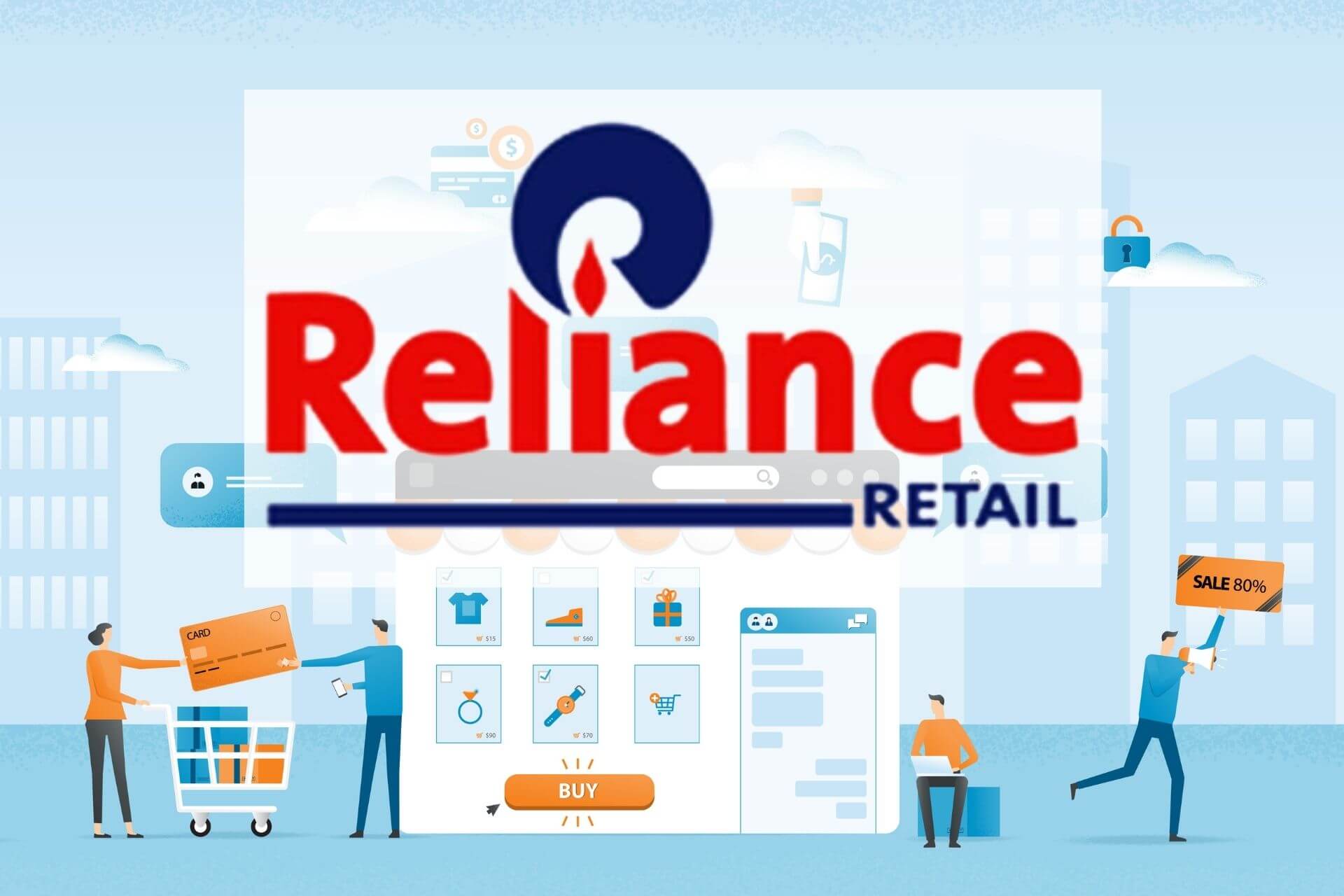 Reliance Retail is one of the biggest Indian companies involved in the retail business. The company as of 2018 had a total of 9,146 stores across 5800 cities covering 19.5 million square feet.
The company is involved in various retail segments like grocery, consumer electronics, and fashion & lifestyle consumption baskets, offering foods, groceries, apparel and footwear, lifestyle and home improvement products, jewellery, and electronic goods. It's safe to say that reliance has almost everything covered. However, their retail business can be divided into 5 key categories.
Consumer Electronics
Fashion & Lifestyle
Grocery
Connectivity and
Petro-Retail.
Before we dive further into the financials of the company let's take a look at how the retail industry is performing.
About the Industry
As of FY20, India's retail industry was estimated to be worth $822 billion. In addition to this, the industry was expected to grow at a CAGR of 10% over the next 5 years. This would mean that the industry would be worth $1.3trillion by FY25.
The organised retail market in India is much smaller. It was estimated to be worth $89 billion in FY19 and is expected to grow at a CAGR of 21% over the next 5 years to reach $230 billion by FY25.
If we take a look at the scope of the industry for growth, the penetration already achieved in the Indian markets is a good start. Currently, penetration in the organised retail market stands at 11% and is expected to grow to 17% by FY25.
Their peers in the industry include the likes of Avenue Supermarkets(DMart), Future Retail, LifeStyle etc. However, when it comes to revenue Reliance Retail outperforms all of its counterparts.
What are the Future Plans of Reliance Retail?
Apart from further spreading its footprint through brick-and-mortar stores, the company has adopted digitization well. The company is in plans to expand its JioMart Digital Commerce Platform. In addition to using their online website and app, the company also is in plans to provide alternate means of placing orders like Whatsapp. 
Financials of Reliance Retail
If we take a look at the financials of the company, its revenues would offer a good start. The company's revenues have continuously increased from Rs. 26,437 cr in FY17 to Rs. 131,687 in FY21. This is impressive as the retail segment was one of the worst-hit during the pandemic. The company's revenues however still continued to increase during this period while every other business suffered.
Their profits increased from FY17 to FY20 from Rs. 442 crores to Rs. 5539 crores. However, they fell to Rs. 4589 in the next year i.e. FY21. Another interesting aspect to consider is the promoter holdings. Even though they might offload some stake in the future during its IPO, they still would have strong promoter holding as they currently hold over 99%
Here's a quick look at various other ratios of the company: Here we get a picture of reliance retail across various years and at the same time we also compare it to industry averages to get a clearer picture.
| Particulars | Industry Benchmark ( 30 Peers taken as of 2021) | 31-Mar-2021 | 31-Mar-2020 | 31-Mar-2019 |
| --- | --- | --- | --- | --- |
| Revenue Growth (%) | -25.6 | -5.30 | 25.50 | 87.20 |
| EBITDA Margin (%) | 3.4 | 5.90 | 6.40 | 5.20 |
| Net Margin (%) | -2 | 3.40 | 3.90 | 2.80 |
| Return on Equity (%) | 0.5 | 18.10 | 30.70 | 25.70 |
| Debt / Equity | 0.4 | 0.60 | 0.30 | 1.00 |
| Inventory / Sales (Days) | 44 | 33.00 | 24.00 | 36.00 |
| Debtors / Sales (Days) | 12 | 16.00 | 7.00 | 15.00 |
| Payables / Sales (Days) | 65 | 18.00 | 15.00 | 14.00 |
| Cash Conversion Cycle (Days) | 34 | 31.00 | 16.00 | 37.00 |
| Sales / Net Fixed Assets | 4.2 | 11.80 | 17.30 | 15.70 |
In Closing 
That is all for this article on Reliance Retail Case Study. Reliance Retail is without doubt one of the top companies in the retail segment and its IPO will be one to watch out for. But did you know that you don't have to wait until IPOs to invest in Reliance Retail? Head onto Altius Investech where you can buy and sell Pre IPO shares and ESOPs. Happy Reading! 


Aron, Bachelors in Commerce from Mangalore University, entered the world of Equity research to explore his interests in financial markets. Outside of work, you can catch him binging on a show, supporting RCB, and dreaming of visiting Kasol soon. He also believes that eating kid's ice-cream is the best way to teach them taxes.
---
Start Your Stock Market Journey Today!
Want to learn Stock Market trading and Investing? Make sure to check out exclusive Stock Market courses by FinGrad, the learning initiative by Trade Brains. You can enroll in FREE courses and webinars available on FinGrad today and get ahead in your trading career. Join now!!