Understanding Peter Lynch Categories of Stocks in the Stock Market: Peter Lynch is a renowned American investor, Ex-manager of the Magellan fund at Fidelity Investment, and author of the best-selling book "One Up on the Wall Street". He has famously known for his average 29.2% annual returns that he provided for his investors while managing the Magellan fund for the duration of 13 years.
While researching, this prodigal mutual fund manager divided the different stocks into six categories during his investment experience. These Peter Lynch Categories of Stocks were named Slow growers, Stalwarts, Fast growers, Cyclical, Asset plays, and Turnarounds.
In this article, we are going this discuss these Peter Lynch Categories of Stocks. We'll cover each of these categories with examples of stocks from Indian markets so that they are easier to understand. Keep Reading.
6 Different Peter Lynch Categories of Stocks
1. Slow Growers or Sluggards
Slow growers are those stocks that have a slow growth rate i.e. a low upward slope of earnings and revenue growth. The growth is usually between 2-5% CAGR and lower than the industry average. These sluggards may once were fast growers, but couldn't maintain their growth rate as they grew bigger and can be characterized by the size and generosity of their dividends.
Peter Lynch did not like to spend a lot of time on these 'sluggards' and his portfolio consisted of a very less percentage of slow growers. According to Peter Lynch, the only reason to buy these stocks is dividends. These stocks generally give a decent dividend (about 2-4%) and are a good asset during the recession as it's very unlikely for their stock to crash too hard. A few examples of Slow Growers in the Indian stock market can be ONGC, Powergrid, Vedanta, GAIL, etc.
2. The Stalwarts
The Stalwarts are the second type of stock in the Peter Lynch Categories of Stocks. These stocks have an average growth rate as that of the industry and are usually mid to large companies. They have an earnings growth rate better than the Sluggards and can be typically between the 8-12 percent CAGR range.
According to Peter Lynch, investors can get an adequate return from these stocks if they hold these stocks for a long time. They generally end up being two-baggers to four-baggers i.e. they can give you 2-4 times returns in the long run. Peter Lynch advised that it is good to have a few stalwarts in your portfolio. A few examples of Stalwarts in the Indian Stock Market are Bajaj Auto, HPCL, HDFC, Tech Mahindra, etc.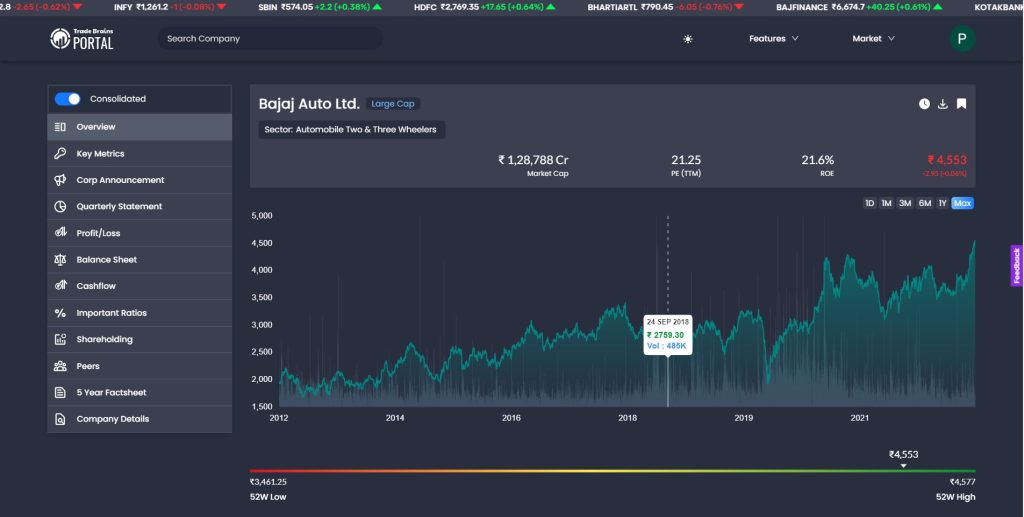 3. The Fast Growers
Fast growers are everyone's first choice. These stocks are generally aggressive companies and they grow at an impressive rate of 15-25% per year. They are fast-growth stocks and grow at a comparatively faster rate compared to the industry average and competitors. However, Peter Lynch advises that one should be open-eyed when they own a fast grower. There is a great likelihood for the fast growers to get hammered if they run out of steam or if their growth is not sustainable.
Peter Lynch's portfolio consisted mainly of fast growers. He consistently looked for fast growers' stocks with strong balance sheets and good profitability. This stock type is also Lynch's favorite among the 6 Different Peter Lynch Categories of Stocks.
A few examples of fast-grower stocks among the Indian Stocks are Avenue Supermart, Adani Green, Eicher Motors, Bajaj Finserv, etc
4. The Cyclicals
The Cyclical are those stocks that grow at a very fast pace during their favorable economic cycle. They can be distinguished from the fast growers as the cyclical keeps on expanding and contracting and again repeating the same cycle. On the other hand, the fast growers keep on growing consistently. Cyclical companies tend to flourish when coming out of a recession into a vigorous economy.
A few examples of Cyclicals in the Indian stock market can be Tata Steel, Indigo, Hindalco, etc. Generally, Automobiles, Metals, Tourism, etc are examples of the cyclical industry. The stock charts of these companies tend to be cyclical and go up & down over different phases of time.
Peter Lynch advises the investors to own the cyclical only on the right part of the cycle i.e. when they are expanding. If bought at the wrong phase, it may even take them years before they perform. Timing is everything while investing in cyclical stocks and investors need to be able to detect the early signs that the industry is picking up or falling down.
5. The Turnarounds
The turnarounds are characterized as potential fatalities that have been badly hammered by the market for one or more of a variety of reasons but can make up the lost ground under the correct circumstances. Anyways, these turnarounds are defined by Peter Lynch as 'No growers'.
Holding turnarounds can be very profitable if the management is able to turn the company as these stocks can be bought at a very low valuation by the investors. However, if the management fails to bring back the company on track, it can be very troublesome for the investors. A few examples of Turnaround stocks in the Indian stock market can be Vodafone Idea (VI), Yes Bank, Jet Airways, etc.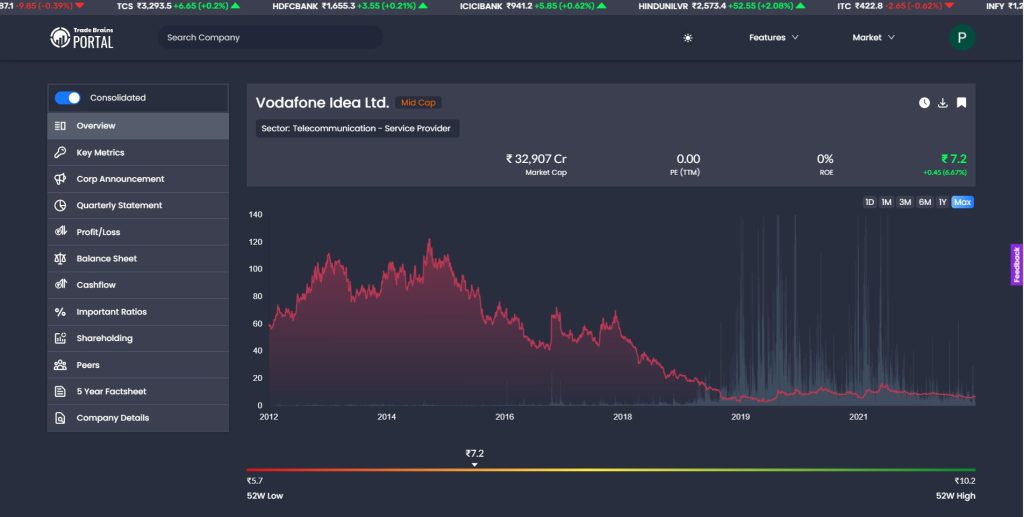 6. The Asset Plays
The Asset Plays is the last stock type in the 6 Different Peter Lynch Categories of Stocks. The asset plays are those stocks whose assets are overlooked by the market and are undervalued. These assets may be properties, equipment, or other real assets that the company is holding but which is not valued by the investors when there has been a general market downturn. The real value may be worth more than the market capitalization of the company.
Many of the Public sector units are key asset plays because of the real estate property they are holding. For example, the State bank of India. SBI has over 24,000 branches all over India and is the biggest bank in India in terms of assets.
Peter Lynch understands the worth of the asset plays. He suggests owning a few of these stocks in your portfolio as they are most likely to add a lot of value to your portfolio. However, the biggest significant factor while picking these stocks is to carefully estimate the right worth of the assets. If you are able to do it, you can pick valuable gems.
Also Read:
Closing Thoughts
In this article, we looked into the Peter Lynch Categories of Stocks. All these stocks have different characteristics and may suit different types of investors depending on their preferences.
Anyways, if you've followed the entire post, now you can also easily categorize any stock in the Indian stock market among the six categories of stocks defined by Peter Lynch. So, play around with different stocks and classify them accordingly to the above categories. Further, do comment below which is your favorite stock type among the Peter Lynch Categories of Stocks. Have a great day and Happy Investing.
Stay updated on the latest Stock Market News and Corporate Actions NSE with Trade Brains Portal, while also keeping an eye on the Top Gainers Today in NSE with our Stock Heatmap feature.

Kritesh (Tweet here) is the Founder & CEO of Trade Brains & FinGrad. He is an NSE Certified Equity Fundamental Analyst with +7 Years of Experience in Share Market Investing. Kritesh frequently writes about Share Market Investing and IPOs and publishes his personal insights on the market.
---
Start Your Stock Market Journey Today!
Want to learn Stock Market trading and Investing? Make sure to check out exclusive Stock Market courses by FinGrad, the learning initiative by Trade Brains. You can enroll in FREE courses and webinars available on FinGrad today and get ahead in your trading career. Join now!!