Top Artificial Intelligence Stocks in India: The world is changing at an unprecedented speed. A decade one would think twice before watching an online high-resolution video, today we have self-driving electric cars entering the Indian markets and human intelligence-like machines and robots doing our work. This has also opened new opportunities for investors to jump in early into these prospects.
In this article, we focus on Top Artificial Intelligence Stocks in India stock market that provides opportunities in this field. Keep reading to find out more.
AI Stocks in India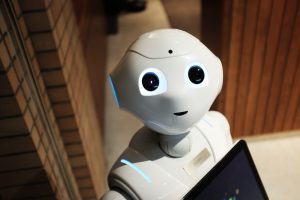 Artificial Intelligence refers to the simulation of human intelligence by machines, especially computer systems. These allow tasks earlier required manpower to be performed in lesser time and with greater accuracy.
AI stocks are not only a great investment for the future but also could be a game-changer for the Indian economy. It is expected that AI has the potential to make up 15% of India's current gross value in 2035 or $957 billion. Following are some of the top companies working on AI in the Indian stock market.
Top Artificial Intelligence Stocks #1. Tata Elxsi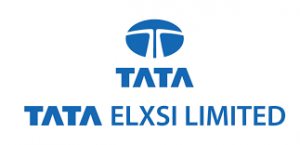 Tata Elxsi was founded in 1989 to develop and promote applications of electronics, embedded systems, and software. Today Tata Elxsi is one of the worlds leading providers of design and technology services in various industries. These include automotive, broadcasting, communication, healthcare and transportation.
The company, part of the Tata Group is listed in the stock market and performs in the large-cap range. When it comes to AI the company has had success in various fields like self-driving cars, video analytics solutions etc.
The company also works on other technology-related aspects like IoT (Internet of Things), cloud, and smart mobility. In the previous year, Tate Elxsi won the NASSCOM Engineering & Innovation Excellence Awards 2021 for Engineering Service Providers for all product groups.
Financially the company has performed well. Tata Elxsi has had a compounded sales growth of 15% for the last 5 years.
QUICK READ – Best Battery Sector Stocks in India – Overview and Market Share
Top Artificial Intelligence Stocks #2. Affle
Founded in 2006, Affle is a global technology company. The company is mainly focused on providing end-to-end solutions for app marketing.
Here Affle delivers consumer acquisitions, engagements, and transactions through relevant mobile advertising. Their AI uses behavioural signals, marketing attribution, and transactional data from users to predict one's interests. This allows them to direct ads as per these preferences enriching users' ad content.
Affle also provides enterprises with end-to-end solutions to help them engage with mobile users. They currently have 20 patents with 6 granted in the US related to digital advertising, fraud detection and voice-based intelligence.
The company has 14 patents filed in the US, India and Singapore related to innovative futuristic use cases
Founded in 1993 and based in Hyderabad, Kellton Tech Solutions is an information technology and outsourcing company.
The company provides services for digital transformation, digital connected enterprise, SAP, outsourced product development, and digital commerce and marketing.
They are focused on using AI to solve challenges that would otherwise take a lot of human intellect. The company does this by automating complex tasks helping businesses get more out of machines.
Top Artificial Intelligence Stocks #4. Oracle

Oracle helps companies use prebuilt artificial intelligence, and data-driven cloud applications to automate operations resulting in saved time and cost and improved customer experience due to accelerated processes.
Its AI applications can be used across various fields. These include optimising cash flows, automating receivables and payables, and procurement & inventory for finance teams.
In sales, their applications help agents convert sales by helping them recognize opportunities with the highest probability. These applications are also extended to HR helping them improve employee engagement and prospective candidate quality.
Their cloud applications help speed up automation and reduce human errors.
Top Artificial Intelligence Stocks #5. Happiest Minds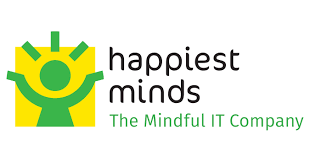 Founded in 2011, Happiest Minds is an IT consulting and services company. The company offers its clients various services which include artificial intelligence, cloud, internet of things(IoT), blockchain robotics/drones, virtual/augmented reality, etc.
The company uses artificial intelligence for language processing, image analytics, video analytics, and emerging technologies like AR and VR. In addition to this, the company also helps businesses implement robotic smacking use of AI resulting in saved time and cost.
The company was listed on the stock exchange in September 2020.
Top Artificial Intelligence Stocks #6. Persistent Systems
Founded in 1993 and based in Pune, Persistent Systems offers its clients secure and scalable mobile networking capability.
The company uses modern Wave Relay MANET technology for this purpose. The company uses AI to help companies improve and scale their operations, prioritize cases and design platform architecture.
Financially the company has performed well too. It has achieved a compounded sales growth of 15% for the last five years.
Top Artificial Intelligence Stocks #7. Cyient

Founded in 1991, Cyient is an engineering, outsourcing and technology solutions company. They provide AI tools and assist companies to achieve their respective goals.
Based in Hyderabad the company was also among the top 30 outsourcing companies in the world. Financially the company has achieved a compounded sales growth of 10%.
Since 2000, the company has made 11 acquisitions and 3 investments further aiding its growth.
ALSO READ
Top Artificial Intelligence Stocks #8. Bosch

Bosch has its arms in several fields. The company started the Bosch Center for Artificial Intelligence (BCAI) in 2017 to develop AI-related products and services.
It also produces research that produces differentiation in all of its arms. The company uses AI and machine learning in vehicle diagnostics, predictive maintenance, large scale simulations etc.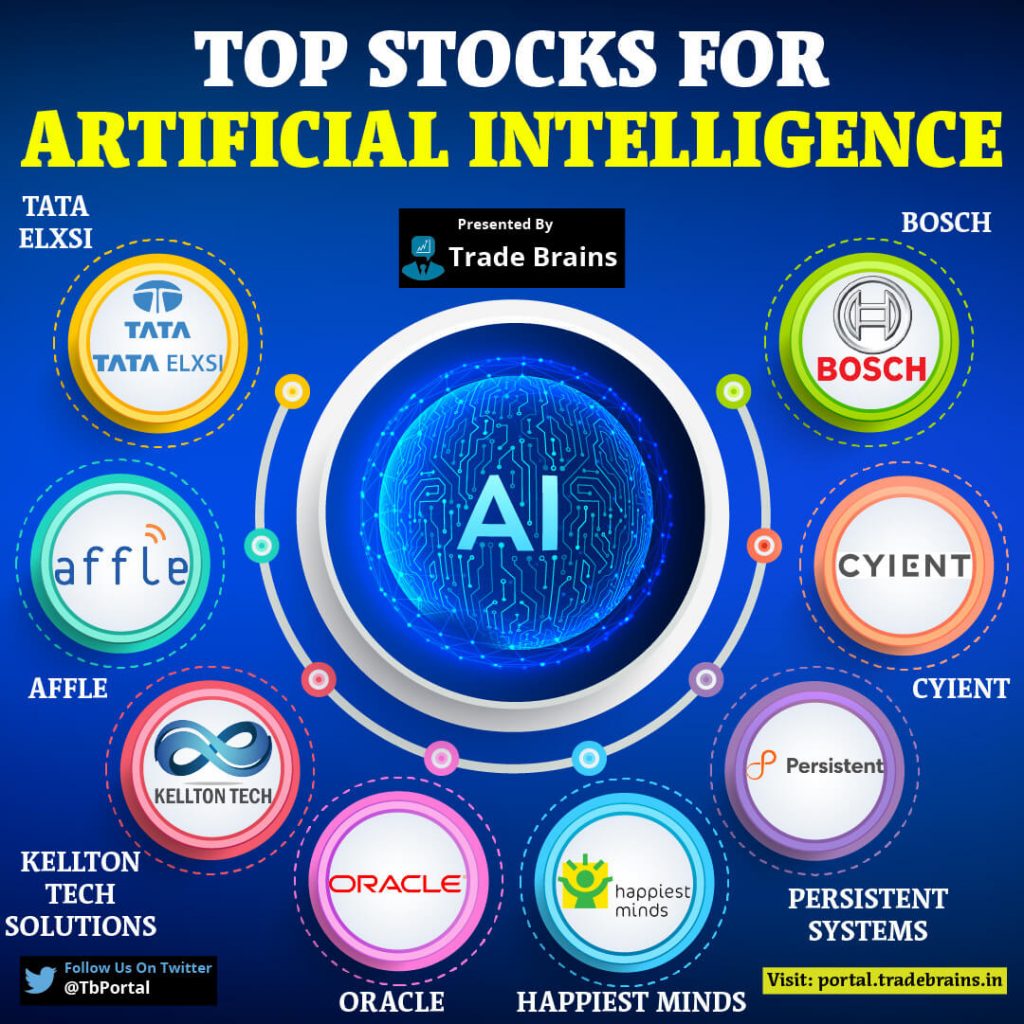 List Of Best AI Stocks in India
| Stock | Market Cap in Cr | ROE | Net Profit Margin |
| --- | --- | --- | --- |
| Tata Elxsi | 47,046 | 40.97 | 24.01 |
| Affle | 14,348 | 28 | 19.85% |
| Kellton Tech Solutions | 794.64 | 15.74 | 8.36% |
| Oracle | 34,191 | 25.35 | 31.7% |
| Happiest Minds | 14,368 | 30.84 | 16.1% |
| Persistent Systems | 39,532 | 26.36 | 11.03% |
| Cyient | 16,438 | 15.8 | 8.55 |
| Bosch | 56,267 | 13.14 | 9.54 |
Is AI a good stock to buy?
Presently, AI as a revenue segment earns lesser income than the other larger divisions for tech companies in India. So investors hoping to enter a tech company in the hope of an AI boom must take this into account. Unlike in the US, there is not any listed stock in India that earns a majority of its revenues from an AI product.
Thus, at this point in time, investors should take a holistic approach to investing in companies instead of being solely focused on their AI capabilities.
In Closing
The current technological swing towards AI has attracted several companies to invest in the technology. This also has resulted in investors wanting a piece of the action. Investing in the right Artificial Intelligence stocks will be extremely fruitful in the long term.
That's all for this post on Top Artificial Intelligence Stocks in India, let us know which AI stock you find the most attractive in the comments below. Happy Investing!
By utilizing the stock screener, stock heatmap, portfolio backtesting, and stock compare tool on the Trade Brains portal, investors gain access to comprehensive tools that enable them to identify the best stocks also get updated with stock market news, and make well-informed investment decisions.

---
Start Your Stock Market Journey Today!
Want to learn Stock Market trading and Investing? Make sure to check out exclusive Stock Market courses by FinGrad, the learning initiative by Trade Brains. You can enroll in FREE courses and webinars available on FinGrad today and get ahead in your trading career. Join now!!