Top Cable Stocks in India: In India, the cable industry started from a small scale then gradually climbed the ladder to reach and compete with the best in the business. It has shared its prominence over all the allied industries in form of a complementary or as an ancillary industry. In this article we take a look at the top cable industry stocks in India. Keep Reading to find out!
A Brief Rundown of the Cable Industry
In India, considering the increasing cost and shortage in the raw materials like rubber, copper, aluminium, plastic etc. This industry has been taking the brunt of heavy foreign competition from the international wire and cable giants like Hitachi, NXT, Nexans, Encore Hengtong etc. And a heavy dependence on raw materials from foreign countries, import restrictions leading to insufficient supply of high-grade wire rods which are an essential part of raw material.
But on the brighter side of things, the rise in urbanization and industrialization has given a boost to the whole industry as in India 40% of cable companies are comprised of the electrical industry. Therefore, a huge demand has been seen in electronic goods which have given a spontaneous demand for the wire and cable industry.
As a result of the green and renewable energy push by the Government of India in the form of electrification of houses, the Smart city project and shifting towards a greener and more sustainable future has catapulted the demand for electric vehicles and has proved to be a blessing for the cable industry.The inclusion of the optic fibre cable (OFC) makers under the Production linked scheme and approval of Rs.12,195 stimulus has contributed a great deal for the rejuvenation of the cable industry in India.
Top Five Best-Performing Stocks in the Cable Industry
Top Cable Stocks in India #1 – Kei Industries
| | |
| --- | --- |
| Face value (₹): 2 | Net profit margin: 6.57 |
| Market cap (Cr.): ₹ 12,000 | Current ratio: 2.22 |
| Promoter's Holdings (%) 38.02 | Debt to equity: 0.17 |
| Stock P/E: 29.5 | ROE (%) 19.2 |
| EPS (₹): 45.8 | Dividend yield (%) 0.18 |
KEI Industries Formerly known as Krishna Electrical Industries is based in Pune India. The products they manufacture a diverse range of products that includes Extra high voltage power cable, high voltage power cable, medium voltage power cable, low voltage power cable, house wire, solar cable and stainless-steel wires.
Manufacture house wiring rubber cable. KEI Industries supply their products to the various sector like automobile, refinery, steel and cement industry and so on. KEI industries have a global presence and supply products to more than 45 countries around the world. It also provides engineering procurement construction (EPC) solutions in the area of GIS and AIS.
On the financial side, Kei Industries is grown to be one of the multi-bagger investment as it has increased at an exponential rate of more than 2X in the FY21-22.
QUICK READ
Top Cable Stocks in India #2 – Havells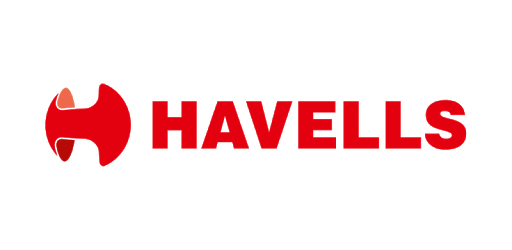 | | |
| --- | --- |
| Face value (₹): 1 | Net profit margin: 8.59 |
| Market cap (Cr.): ₹ 81,000 | Current ratio: 1.92 |
| Promoter's Holdings (%) 59.47 | Debt to equity: 0.07 |
| Stock P/E: 67.5 | ROE (%) 21.4 |
| EPS (₹): 19.2 | Dividend yield (%) 0.57 |
Havells India an established brand for wires and cable was founded in 1983 offers a wide range of products from kitchen appliances, lighting for domestic and commercial industrial applications etc. Major source revenue is generated by domestic cables, switches and personal home appliances Havells majorly targets the retail sector
Havells is looking to broaden its scope setting up operations in Tier 3 cities and also penetrating rural areas which will create a strong distribution network across India. Havells has been a consistent performer reflected by the increasing return on equity numbers and materializing the trust of the investor. Havells earning have grown 12.56% over 5 years.
Havells promoter's shareholdings decreased from 59.50% to 59.47%. In FY22, it has continued its uniformity in numbers and delivering goods to the investors.
Top Cable Stocks in India #3 – POLYCAB
| | |
| --- | --- |
| Face value (₹): 10 | Net profit margin: 7.38 |
| Market cap (Cr.): ₹ 35,500 | Current ratio: 2.65 |
| Promoter's Holdings (%): 68 | Debt to equity: 0.02 |
| Stock P/E: 33.8 | ROE (%) 17.3 |
| EPS (₹): 70.6 | Dividend yield (%) 0.58 |
Source: Trade Brains
Polycab is one of the largest cable companies with a market share of 18%. Founded in 1996, it is involved majorly in wires and cables, FMEG, EPC segments manufacturing products like copper wire rod, aluminium rod, PVC, rubber, welding, speciality cables, power control etc.
Polycab has a strong distribution network with 3500 distributors and reaches more than 1,25,000 retail outlets. The company follows a backward integration approach in which they either merge with the supplier or acquire the supplier's business that provides raw material to the company which Polycab did with the Ryker plant in Waghodia Gujrat. Polycab's share price has grown 29.92% over the past 5 years and is expected to grow even faster in the coming 3 years.
A gradual decrease in the promoters holding is visible over last few quarters now it's stands at 67.99% which still is a strong number. In FY22, revenue and net profit have seen a slight increase to Rs. 12,204 crores and Rs. 909 crores respectively. The company has one of the highest P/E ratios among its peers inclining towards being overvalued. With high profitability in the last 5 years with an average growth of 20.5%.
ALSO READ
Top Cable Stocks in India #4 – Apar Industries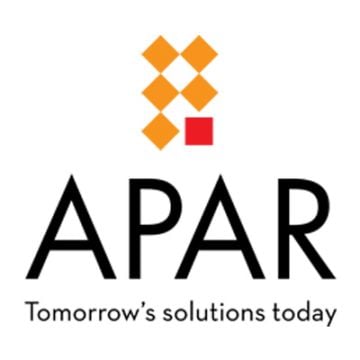 | | |
| --- | --- |
| Face value (₹): 10 | Net profit margin: 2.69 |
| Market cap (Cr.): ₹ 4,698 | Current ratio: 1.22 |
| Promoter's Holdings (%) 60.6 | Debt to equity: 0.19 |
| Stock P/E: 14.9 | ROE (%) 16.1 |
| EPS (₹): 82.8 | Dividend yield (%) 1.23 |
Source: Trade Brains
Apar industry is a renowned brand in the manufacturing industry as it offers cable solutions, aluminium and alloy conductor, speciality oils and lubricants.
Apar industries have been one the resilient performers in recent times as it was able to navigate through all headwinds during the period of Covid 19 and lockdown and was able to maintain profitability. The company still has to face some bottlenecks like credit tightness, pricing pressure due to the rise in the cost but it hasn't tarnished its consistent performance.
In FY22, company has generated revenue of Rs. 9320 Cr. with the PAT of Rs. 257 Cr. Debt to equity remains a plus point. Promoters have increased their shareholdings to 60.64 and the low P/E of 14.9 remains sends a green signal with the high EPS of 82.8 and dividend yield of 1.23% making it even more attractive.
In the last 12 months, the stock of Apar industries has almost doubled in the value.
| | |
| --- | --- |
| Face value (₹): 10 | Net profit margin: 5.48% |
| Market cap (Cr.): ₹ 356 | Current ratio: 1.66 |
| Promoter's Holdings (%) 74.4 | Debt to equity: 0.52 |
| Stock P/E: 11.6 | ROE (%) 23.3 |
| EPS (₹): 14 | Dividend yield (%) 0.31 |
Source: Trade Brains
Dynamic cable is a small-cap company founded in 1986. Based in Jaipur Rajasthan company exports products to 400 countries and has over 250 domestic clients. The company offers products that include bare conductor, insulated conductor, MV aerial bunch cable, MV power copper cable, LV power copper cables and more.
These products are supplied to the sectors like industrial exports, turnkey projects, power distribution and infrastructure work etc. The company is equipped with the latest machinery and equipment with an in-house testing facility ensure to maintain the quality standard.
In FY 21 Dynamic cable saw a sharp fall in the profit and revenue to 9.85 Cr and 342.66 respectively may be due to the covid disruptions.
Since the inception stock had a sluggish start has performed exceptionally well since the 1st Quarter of FY21-22 company has picked the momentum and has a good potential expected to give a multifold return in future.
The company's debt to equity ratio has come down to 0.52 which is good. A rise in cash conversion cycle and strong promoter presence are some positive key takeaways.
In closing
The cable industries have gone through a transformative journey with a lot of bottlenecks in the way as we can see the above-mentioned stocks were able to come out on the top and with the government initiatives to promote projects like 'Make in India" and making India a manufacturing hub raises hopes for this sector.
You can now get the latest updates in the stock market on Trade Brains News and you can even use our Trade Brains Portal for fundamental analysis of your favourite stocks.

---
Start Your Stock Market Journey Today!
Want to learn Stock Market trading and Investing? Make sure to check out exclusive Stock Market courses by FinGrad, the learning initiative by Trade Brains. You can enroll in FREE courses and webinars available on FinGrad today and get ahead in your trading career. Join now!!