Top Food and Beverage Stocks to Buy: The dependence on food and beverage has made companies engaged in the business one of the most attractive investments. FMCG is the fourth-largest sector in India and food and beverages make up 19% of this sector.
In this article, we take a look at the top food and beverage companies to invest in. Keep Reading to find out.
Top Food and Beverage Stocks to Buy in India
Nestle India is a subsidiary of Switzerland-based Nestle S.A. The company is amongst the largest players in the Food and Beverage sector globally.
In India too, Nestle has a well-known household brand having a century-old history. Headquartered in Haryana, the company competes in 8 categories and is a market leader in 7 of these categories.
It competes as a market leader in infant cereals (96% market share- Cerelac), instant formula (67.5% market share – Lactogen NAN), tea creamer (44.90% market share – Nestle Everyday), instant noodles (59.10% market share – Maggi), instant coffee (50.50% market share – Nescafe), whites and wafer (69.10% market share -KitKat, Munch, and Milkybar), Instant Pasta (68.90% market share – Pazzta).
The company has over 2,000 brands across various categories. Financially too the company has performed exceptionally and is a large-cap company. Nestle clocks in sales of over a billion dollars every year, which makes it one of the best Food and Beverage stocks.
The company has achieved a PAT CAGR of 18.6% for the last 5 years. In addition to this, the company is almost debt-free having a Debt Equity ratio of 0.1 making its stock all the more attractive.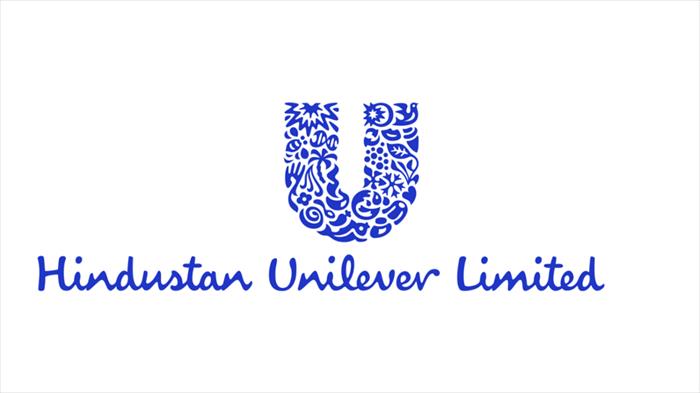 Founded in 1931, initially as Hindustan Vanaspati Manufacturing Co it was renamed Hindustan Lever Ltd after its acquisition in 1956 by Unilever. HUL is one of the largest FMCG companies in India.
The company has over 40 brands and competes in 12 categories. These range from ice creams, frozen desserts and water purifiers, beverages to personal wash, fabric wash, skincare, haircare, oral care, deodorants, colour cosmetics, etc.
Financially the company's performance makes it an attractive large-cap investment. The company has achieved revenues of $ 5.7 billion in 2020. The company has a5 years. PAT CAGR of 14.4% for the last. HUL too is a debt-free company.
A subsidiary of the Tata group, Tata Consumer Products was founded in 1962. Tata Consumer Products is one of the top players in the FMCG sector in the Indian markets.
Headquartered in Mumbai the company has a big product portfolio. These include tea, coffee, salt, pulses, spices, ready-to-eat products, snacks, etc.
The company is the world's 2nd largest tea producer and one of the top coffee growers in the country. Its popular brands include Tata Tea, Tata Coffee Grand, Tata Water Plus, Tata Gluco Plus, Tata Salt, Tata Sampann, and Tata Nx, etc.
The company has achieved a sales growth of 30.52% for the last 3 years.
ITC, known for its tobacco business has transitioned itself to become one of the top FMCG players in the country.
The company's product portfolio includes ghee, dairy, and frozen foods, luxury chocolates, agricultural commodities, hotels, branded packaged foods, personal care products, etc.
In addition to this, the company also has entered the hotel business. The company offers a dividend yield of 5.3% which makes it an attractive stock.
ALSO READ
Founded in 1892, Britannia Industries Limited is one of the oldest companies in India.
Based in Bangalore, Britannia Industries is known to be one of the biggest players in the Indian biscuit market. Its popular brands include Good Day, Tiger, NutriChoice, Milk Bikis, Jim Jam, Little Hearts, and Marie Gold, etc.
The company also produces other dairy products(milk-based beverages, cheese, curd, and dairy whiteners), bread, wafers, baked salted snacks. They also are present in over 79 global markets.
For the year 2020, the company earned revenues of $1.7 billion. They have achieved a PAT CAGR of 17.5% for the last 5 years.
Founded in 1995, Varun Beverages Ltd. manufactures bottles and distributes beverages. The company operates as a franchisee of carbonated soft drinks and non-carbonated beverages for the popular brand Pepsi.
The company is the world's 2nd largest bottling company for Pepsi outside of the US. The popular brands that they deal in include 7 Up, Mountain Dew, Miranda in carbonated soft drinks.
In non-carbonated beverages, the company distributes Tropicana, Gatorade, Quaker Oats Milk drinks, and Aquafina.
The company has achieved revenue growth at a CAGR of 11.23% for the last 5 years. Its net profit has grown at a CAGR of 8.35% for the last 5 years. The company has a manageable debt-equity ratio of 0.76.
In Closing
The processed food market is expected to grow to $220 billion by 2025 and the Indian grocery market is expected to touch $37 billion by them. This is expected to be enhanced by eCommerce platforms further contributing to their growth. These growth expectations have further made it an attractive investment and a must-have sector in our portfolios.
That's all for this post, let us know which Food and Beverage stocks you feel are the most attractive in the comments below. Happy Investing!


Aron, Bachelors in Commerce from Mangalore University, entered the world of Equity research to explore his interests in financial markets. Outside of work, you can catch him binging on a show, supporting RCB, and dreaming of visiting Kasol soon. He also believes that eating kid's ice-cream is the best way to teach them taxes.