Top Railway Stocks in India: The Indian Railway is the economic pillar of India. It spans over a 67,850 km route and employs more than 1.4 million people. This makes it the largest employer in India. Being of such a large size, there are many companies that are directly associated with the Indian Railways. Let us take a look at some of these top railway stocks in India.
In this article, we will review different listed companies associated with the Ministry of Railways. But before that, let us equip ourselves with some understanding of the sector.
Industry Overview
Unlike the United States of America, the railway industry in India has remained in the hands of the government. It is only recently that the Centre has been mulling over the entry of private players to run trains, manage routes, and operate stations. 
Talking about the industry broadly, the operation of the whole network still remains in the hands of the government. However, the Ministry of Railways has off-loaded stakes in various companies in the past. These companies offer ticketing, financing, engineering consultancy, and other services to the Indian Railways.
Thus, it can be said that the earnings of the listed railway stocks are directly dependent on the growth of the Indian railways as a whole and the initiatives of the government.
Under the Atmanirbhar Bharat vision, Indian Railways has advanced on a journey of transformation. In FY2022, the Union Budget allocated ₹1.1 trillion for the Indian Railways with a capital expenditure of ₹1.07 trillion. Investments in the railway sector include high-speed rail projects, public-private projects, and enhancement projects.
Since 2015-16, the Indian railways have been witnessing growth in freight and passenger volumes consistently. However, the pandemic completely derailed the industry and the passenger train services were halted (except for trains for migrant workers and freight). It is projected to collect gross revenues of ₹2,17,460 crores in FY21.
As for the stocks from an investment point of view, the biggest companies are public-sector enterprises.
Let us now move on to the top railway stocks in India.
Top Railway Stocks in India #1 – IRCTC
Indian Railway Catering and Tourism Corporation is a Miniratna company. It is a public sector company under the Ministry of Railways. The PSU is responsible for catering and hospitality services at railway stations, on trains, and at other locations.
The mobile application and website of IRCTC allow people to book railway tickets & hotels and chart tour packages among other things.
The Indian Railways set it up back in September 1999 to upgrade, professionalize, and manage the catering and hospitality operations at stations, trains, and in other locations.
Its revenues peaked in FY20 at Rs. 2,264 crores. They declined to Rs. 783 crores during FY21 sharply because of the pandemic. The company gained traction as it reported a net profit of Rs. 664 crores on a total income of Rs. 1,879 crores for the fiscal year 2021-22.
It is a monopoly-tech stock evident in its high PE ratio of 72. It has given an impressive return of 287% since its IPO in October 2019.
Top Railway Stocks in India #2 – Container Corporation of India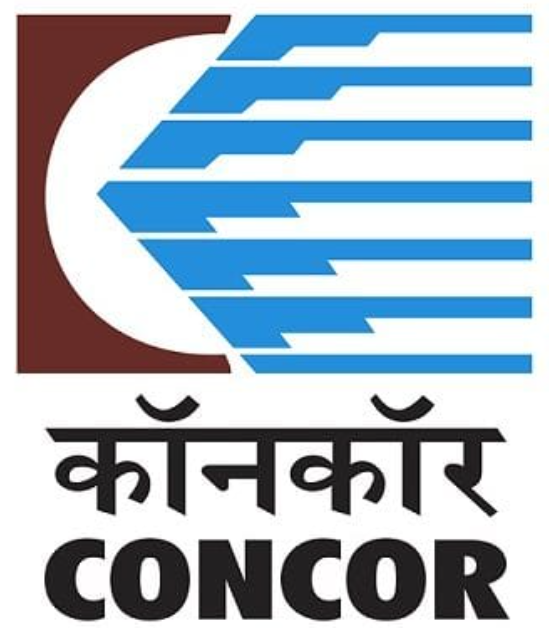 CONCOR is involved in the business of arranging inland transportation of containers through Indian Railways. Furthermore, it is also engaged in port management, air cargo premises, and establishing cold chains.
Container Corporation was incorporated in March 1998. It started its operations the next year in 1989 after the Indian Railways handed over a network of seven inland container depots.
It is majorly owned by the Government of India. However, efforts are underway to privatize the listed PSU. The Railway Ministry plans to reduce the land licensing fee from 6% to 3.5% to aid the valuation of the company. As CONCOR operates on the land owned by the ministry, it has to pay a fee regularly for that.
The Adani group conveyed last year that it is creating a war chest to acquire CONCOR. It may own a 30.8% stake the government plans to offload in the future.
Top Railway Stocks in India #3 – IRFC
Indian Railway Finance Corporation is the financing arm of the Ministry of Railways. It was set up with the sole purpose of borrowing funds to minimize borrowing costs. 
The corporation has worked to raise funds for various entities: Rail Vikas Nigam Limited (RVNL), Konkan Railway Corporation Limited, Rail Land Development Authority, Railtel Corporation of India, and Pipavav Railway Corporation.
IRFC borrows money from sources such as taxable and tax-free bond issuances, commercial papers, term loans from banks and financial institutions, external commercial borrowings, and more.
IRFC was founded in December 1986. The company was tasked with raising Rs. 1,04,369 crores, its highest-ever target for raising funds for the railways. It successfully achieved the goal marked by the Ministry of Railways. In FY22, its revenue increased 28.71% to Rs. 20,299 crores and the company clocked Rs. 6,090 crores in net profits.
The railway financier has a high government holding of 86.4%. It was made public in January 2021. Talking about the stock price performance, its share has lost 17.5% of its value since its listing.
Top Railway Stocks in India #4 – Rail Vikas Nigam 
Another government entity in the list, RVNL is responsible for the implementation of infrastructure projects of the Railways Ministry in India. These projects can be the installation of railroad tracks, their upgrade/changes, railway electrification, building major bridges, and setting up workshops or production units. In addition to this, it has also worked on metro-rail projects. 
Rain Vikas Nigam traces back its origin to 2002. It was formed as a part of the larger National Rail Vikas Yojana scheme to reduce the rail infrastructure deficit.
At present levels, the stock offers a high dividend yield of over 5%. Furthermore, it trades at a PE of 5.5. The company's revenues have grown at a rapid CAGR of 26.8% over the last 5 years. It has seen a consistent rise in net profits too.
Top Railway Stocks in India #5 – RITES
Rail India Technical and Economic Service, abbreviated as RITES is a government-owned engineering consulting company. It was founded in 1974 with the purpose of providing consulting services in the rail transport industry. Since then, the company has diversified across different industries including road infrastructure, urban planning, ports, and airports.
In FY21, the company earned 54% of its revenue from project consultancy. It commissions various types of projects for the railways. Furthermore, the company has also worked on projects pertaining to metro rails in the past.
In addition to this, RITES also earns from the export of railway vehicles.
Its revenues crossed the pre-Covid mark to hit Rs. 2,662 crores. However, the profits were lower at Rs. 516 crores compared to Rs. 616 crores reported in FY20. The stock currently offers a return on equity upwards of 20% and has maintained a dividend payout of over 70% for the last 2 years.
List Of Best railway stocks in India 2023
Company Name
Industry
CMP (Rs.)
Market Cap
(Rs. Cr.)
Type
Promoter
Holding (%)
IRCTC
Hospitality
603.2
48,524
Public
62.4
CONCOR
Transportation
617.55
36,521
Public
54.8
IRFC
NBFC
28.2
36,343
Public
86.36
Rail Vikas Nigam
Equipment
76.6
15,514
Public
78.2
RITES
Engineering Consultancy
350.95
8,355.3
Public
72.2
BEML
Equipment
1,224.45
5,142.05
Public
54.0
Railtel Corporation of India
Telecommunications
107.15
3,421.2
Public
72.8
Titagarh Wagons
Equipment
328.6
3,590.12
Private
47.3
Texmaco Rail & Engineering
Infrastructure
48.25
1,511.5
Private
58.4
Having covered the top 5 companies in detail, let us look at other smaller companies quickly.
BEML: Bharat Heavy Earth Movers is tasked with manufacturing heavy vehicles and equipment for different industries including mining, defense, and railways. It earned 38% of its FY21 revenue from the rail and metro industry.
Railtel: Railtel Corporation of India maintains and builds communication and network systems for train control operations and safety for Indian Railways.
Titagarh Wagons: One of the two private sector railway stocks in India, Titagarh Wagons mainly manufactures transportation and passenger wagons for Indian railways.
Texmaco Rail & Engineering: Texmaco is the second private sector company on this list. It is involved in the manufacturing of various equipment and steel structures. It earned 46% of its operating revenue from the rail EPC business in FY21.
In Closing
The railway sector in India is at the cusp of a revolution. Whether it be the launch of high-speed trains or stake sales. The industry is poised for massive growth going forward. This shall result in more opportunities for the company we covered in this list.
Will we see more multi-baggers like IRCTC in the future? By when can we expect journeying in a Reliance or Adani train? Hope we get to know answers to these and similar questions in the near future.
Till then, keep saving and keep investing.
Stay updated on the latest Stock Market News and Corporate Actions NSE with Trade Brains Portal, while also keeping an eye on the Top Gainers Today in NSE with our Stock Heatmap feature.

Vikalp Mishra is a commerce graduate from the University of Delhi. He likes to write on finance, money and business. He is a voracious reader with a genuine interest in investing. Drop him a mail at vikalp.mishra@tradebrains.in.
---
Start Your Stock Market Journey Today!
Want to learn Stock Market trading and Investing? Make sure to check out exclusive Stock Market courses by FinGrad, the learning initiative by Trade Brains. You can enroll in FREE courses and webinars available on FinGrad today and get ahead in your trading career. Join now!!