The Essential Guide to understanding What is an Economic MOAT: During the time of the Kings and Queens, the huge walls of the royal castles were protected by digging the earth around the castle and filling it with mud and water. This protective layer is called 'moat' and it helped the kingdom to survive in case any of their enemies attacked.
Due to the moat, these castles had an advantage (as a defense system) which their enemies were not able to break easily. And hence, many of the castles were able to survive for a long time. The same concept of 'MOAT' is also applicable in the stocks.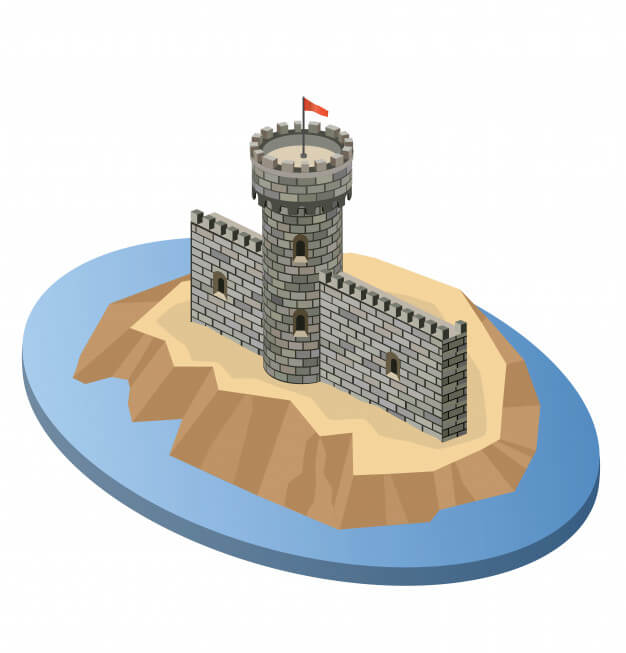 Similarly, many companies have created 'invisible' protection around themselves that gives them an advantage over their competitors and help them to keep their business profitable for a long time. In this post, we are going to discuss what is an economic moat and why is it worth investigating.
What is an Economic MOAT?
An economic moat can be defined as a competitive advantage for a company against its competitors or the companies in the same industry. It helps to create a closed market with a profitable business which is difficult for the competitors to copy.
The moat can be because of multiple reasons like brand value, business monopoly, intangible assets (patents and regulations), low production cost, high networking, technology, etc. The economic moat helps the company to sustain success for the long-term.
Warren Buffett's thoughts on Moat.
The concept of an economic moat is quite old. Benjamin Graham, the mentor of Warren Buffet and father of value investing, discussed the same in his book 'The Intelligent Investor'.
Warren Buffett always looks for an economic moat in the company before making his investment decision. Here's a quote by Warren Buffett from his company Berkshire's 2000 annual meeting:
"So we think in terms of that moat and the ability to keep its width and its impossibility of being crossed as the primary criterion of a great business. And we tell our managers we want the moat widened every year. That doesn't necessarily mean the profit will be more this year than it was last year because it won't be sometimes. However, if the moat is widened every year, the business will do very well. When we see a moat that's tenuous in any way -it's just too risky. We don't know how to evaluate that. And, therefore, we leave it alone. We think that all of our businesses – or virtually all of our businesses — have pretty darned good moats." – Warren Buffett (Berkshire's 2000 annual meeting)
Further, here's another thought of Warren Buffett on the concept of moat published in his annual letter to shareholders in 2007:
"A truly great business must have an enduring 'moat' that protects excellent returns on invested capital. The dynamics of capitalism guarantee that competitors will repeatedly assault any business 'castle' that is earning high returns." -Warren Buffett (2007- letter to shareholders)
Also read: Top 10 Warren Buffett Quotes on Investing.
Five Popular Characteristics of big 'MOAT' Companies
There can be many types of sustainable competitive advantages for the companies depending on their industry, products and customers. Anyways, here are the five popular different characteristics of a company with a big moat :
1. Low Cost (Production advantage)
Many companies create an economic moat around themselves by developing a cheaper production cost compared to its competitors. As their production cost is low, they can make a good profit margin. The low production cost can be created because of different reasons like cheap raw material, low labor cost, highly-efficient plants, etc.
For example, 'Maruti Alto' has been the best-selling car in the 'Hatch-back' segment of the passenger vehicle for a very long time. This is because Maruti Suzuki has been able to build 'Alto' at a cheap price (with superior quality) for over 15 years according to the demand of the Indian audience.
2. Big Brand Value
There are a number of companies whose consumers get 'used to' the products and creates a habit for it. They become a fanatically loyal customer and either do not need or do not want to look for any other company for that product or services. A few companies with big brand value in India are Asian Paints, HDFC Bank etc.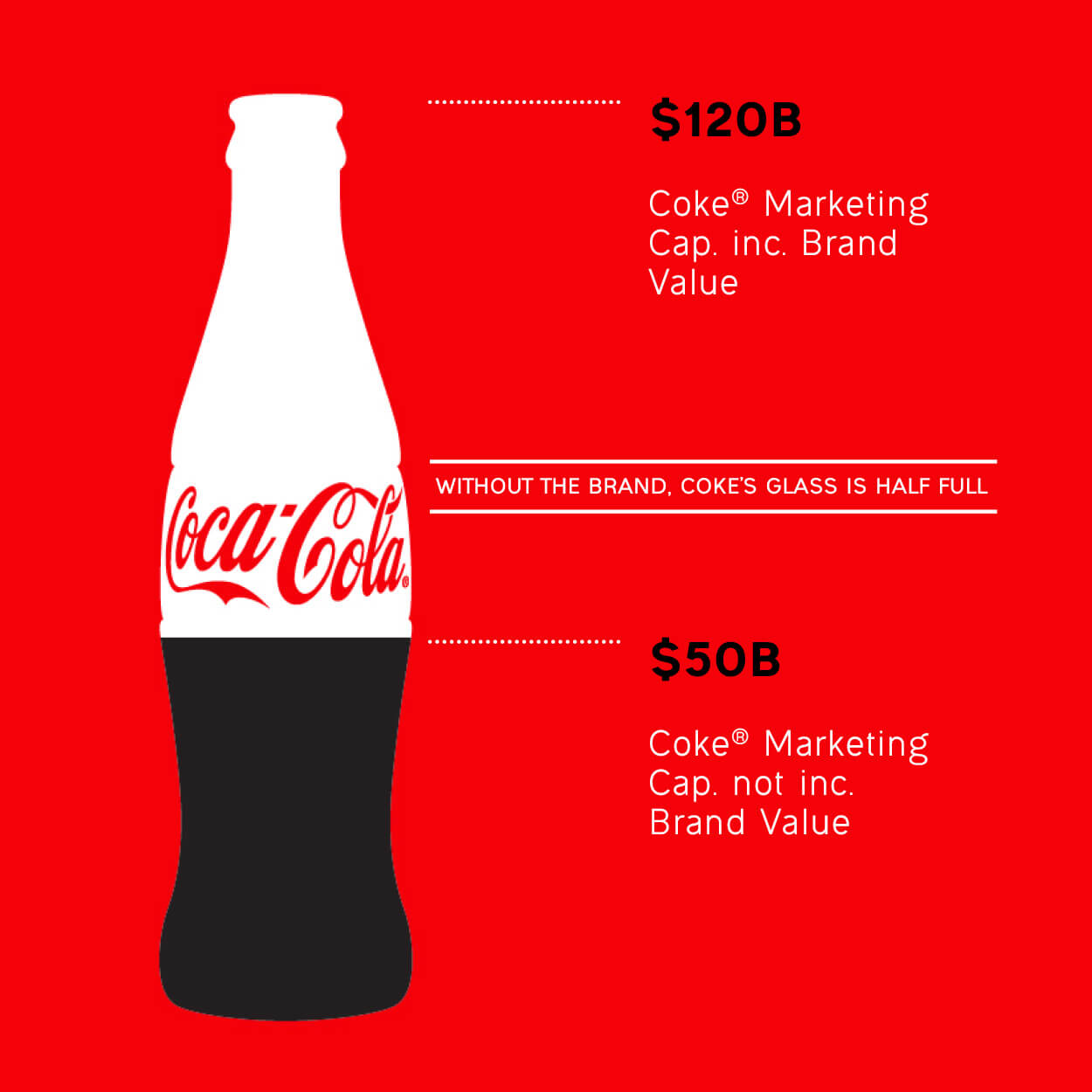 3. Monopoly in Business
If any company is the single supplier or single service provider in an industry, then it can be considered as a business monopoly. There are no direct competitors for these companies and hence, they cover the whole market segment. For example- Coal India. Anyways, sooner or later a competitor will always appear if there's too much profit potential in a company with very little competition.
Also read: Investment vs Speculation: What you need to know?
4. Switching Cost
If it costs time, energy, money, or efforts to switch from one product to another, then it is called a switching cost.  A company can also create an economic moat if the switching cost for the customers is too high. The products and services are not easily abandoned by the customers as they involve switching costs.
The best example of a company with switching costs as the economic moat is Microsoft Office (especially MS Excel). Although, the competitors may offer a better spreadsheet, however, the customers will prefer not to switch from Microsoft to others. This is because they will have to put additional efforts to learn a new spreadsheet, which might not be worth the costs.
5. Entry Barrier
There are few industries where the 'entry-barrier' acts as an economic moat for the company. These barriers can be because of multiple reasons like patents, brand recognition, a high cost of set-up, government licenses, etc.
For example, the telecommunication sector has an entry barrier because of the huge initial set-up cost. Similarly, a pharmaceutical company has an advantage over its competitors due to patented drugs, which will act a moat. No other pharmaceutical company can produce that patented drug. A few other industries with entry barriers are Oil and Gas, Airlines, the Cigarette industry, etc.
Also read: Understanding Barriers to Entry – Why they are Crucial!
Apart from the above five discussed types, a few other characteristics of big 'moat' companies are a high network, technological advantages, first-mover advantage, patents/trademark, etc.
Examples of Indian Companies with big MOAT.
Here are few Indian companies with a big moat, which give them a competitive advantage over their competitors:
Hindustan Unilever (HUL): Consumer goods giant with brands like Surf Excel, Lux, Lifebuoy, Sun silk, ponds, Vaseline, Axe, Wheel, etc. HUL has got a big brand value in India.
Maruti: Maruti has got a competitive advantage as low cost or production advantages that are not easily breachable by the competitors.
ITC: Cigarettes (ITC Ltd sells 81 % of the cigarettes in India) and high regulations for other competitors by the government to enter this industry.
TCS: High switching cost as clients cannot easily switch from TCS IT services to another
Pidilite Industries: Big brand value in the adhesives manufacturing industry with brands like Fevicol, Fevikwik, Dr. Fixit, etc.
Avenue Supermart (DMart): Low-cost production advantages that are not matched by competitors like Big Bazaar, Star Bazaar, etc.
New to stocks? Want to learn how to invest in Indian stock market from scratch? Then, here is an amazing online course: INVESTING IN STOCKS- THE COMPLETE COURSE FOR BEGINNERS. Enroll now and start your share market journey today.
Closing Thoughts
While investing in the long-term, always look for an economic 'moat' in the company. Not just it helps in longevity but it also increases the profitability of the company. Anyways, even companies with big 'moat' can lose their charm and market segment. For example, after coming of Baba Ramdeo's 'PATANJALI' in the market, many of these big players like HUL, Colgate, Godrej etc have lost their market share.
However, having an economic 'moat' gives these companies a lot of advantages. And that's why it's really difficult for the 'Yog-guru' Baba Ramdeo to capture the market despite having a great product and an amazing marketing strategy.
That's all. I hope this post on what is an Economic MOAT is useful to you. Please comment 'below' the names of other companies having big 'moat' which are not mentioned in this post. Happy Investing. Cheers!

Tags: What is an economic moat, what is moat, moat meaning, moat examples India, companies with moat, moat company India
Kritesh (Tweet here) is the Founder & CEO of Trade Brains & FinGrad. He is an NSE Certified Equity Fundamental Analyst with +7 Years of Experience in Share Market Investing. Kritesh frequently writes about Share Market Investing and IPOs and publishes his personal insights on the market.
---
Start Your Stock Market Journey Today!
Want to learn Stock Market trading and Investing? Make sure to check out exclusive Stock Market courses by FinGrad, the learning initiative by Trade Brains. You can enroll in FREE courses and webinars available on FinGrad today and get ahead in your trading career. Join now!!