Honest Zomato IPO Review 2021: Finally, the most awaited IPO of 2021 is finally here! Food delivery giant Zomato received approval from SEBI for an IPO earlier this week. And it is going to offer its IPO much earlier than the previously expected dates. The public issue will open from July 14 to July 16, 2021. The company is planning to raise Rs. 9,375 crore, making it one of the biggest IPOs to hit the Indian markets.
In this article, we cover the Zomato IPO review. Here, we'll look into important IPO information to find out the possible prospects of the company. Further, we'll also discuss whether you should apply for Zomato IPO or not. Keep Reading.
Zomato IPO Review – About the Company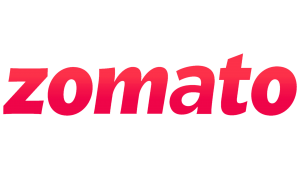 Founded in 2008, Zomato is India's leading online restaurant aggregator. The company initially started off as a platform for users to find restaurants, write reviews and post relevant pictures online.
Over the years the company kept these features but has moved on to making food delivery its core. Apart from that they also enable users to book tables at their desired restaurants and make payments while dining out. They have come a long way and currently are present in 525 cities in India, with 3,89,932 restaurants listed on their app.
In addition, the company has also been a boon to restaurants too. They expand their restaurant partners' reach.
Furthermore, they also provide restaurant partners industry-specific marketing tools that enable them to engage and acquire customers to expand their business. Restaurants now do not have to worry about delivery personnel and customer care servicing as this is taken care of by Zomato.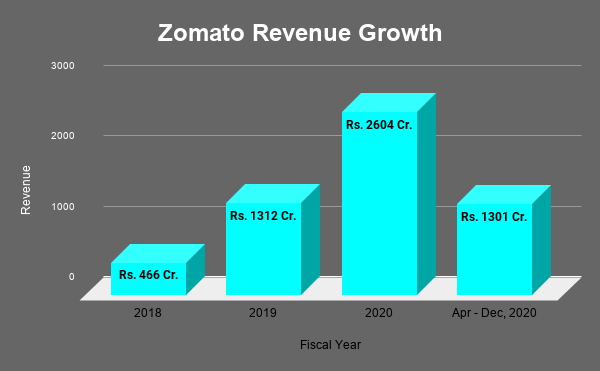 The company has managed to achieve 32.1 million average monthly active users on its platform this year. Its app has also been India's most downloaded application for food and drinks. Zomato has maintained this for total combined downloads from the iOS App Store and Google Play for three fiscal years now.
Over the years the company has expanded both organically and inorganically inside India and in other countries around the globe. Its most recent famous acquisition includes that of Uber Eats. They are also in investment plans in place for the grocery start-up Grofers. 
This IPO will make Zomato India's first online food aggregator to be listed on the Indian stock markets. 
Zomato Funding and Valuation Review
So far Zomato has raised $2.1 billion in funding over 21 rounds. Zomato currently has a total of 25 investors. Its latest fundraising round was held in February where it raised $250 million in its pre IPO funding round.
This round added Tiger Global, Fidelity, Dragoneer, Bow Wave, and Kora Management as its most recent investors. This round of funding bought Zomato's valuation to $5.4 billion in February. The IPO next week will likely value it at $9 billion. 
If we look into Zomato Shareholding Breakup, Zomato's Founder and CEO Deepinder Goyal holds a 5.6% stake in the company. The other co-founder Pankaj Chaddah had moved on from Zomato in 2018 to launch MindHouse, which still commands a 1.75% stake in Zomato.  Other Zomato's key people are – Mohit Gupta, Gaurav Gupta, Gunjan Patidar, whose stock options are valued at a combined ₹453 crore, and hold 74.50 million equity shares in the entity, according to Zomato's DRHP.
As per Zomato's latest shareholding pattern, Info Edge, which is already a publicly listed company in the Indian stock market, is the largest shareholder and controls 18.7% of the company, followed by Uber B.V. holding 9.2%, with Alipay Singapore Holding Pte. Ltd and Antfin Singapore Holding Pte. Ltd holding close to 8.4% and 8.3% in the company respectively. Here is the exact shareholding pattern of the Zomato:
Zomato IPO Grey Market Premium Review
If you don't know what is Grey market, let us quickly introduce you to it. The grey market is an unofficial platform in India for trading in shares, wherein the trading starts immediately after the announcement of price band till the listing of shares on the bourses.
Before the IPO, the shares of Zomato were trading roughly at a premium of 21-26% premium in the grey market, over the upper end of the IPO price band of Rs 76. The shares traded at a price of Rs 92-96  giving them a premium of Rs. 16-20  over their issue price band of Rs 72-76 per share. 
Zomato IPO Review – Key IPO Information
The promoters have appointed Kotak Mahindra Capital Company, Morgan Stanley India Company, Credit Suisse Securities (India) the Global Coordinators and BLRMs. BofA Securities and Citigroup Global Markets India as lead managers to the issue.
Link Intime India has been appointed as the registrar of the issue. The IPO will also include an offer for sale of Rs 375 crore from its shareholder, Info Edge India Ltd. 
Here are the Key IPO Information about Zomato that the investors should definitely know:
| Particulars | Details |
| --- | --- |
| IPO Size | ₹9,375.00 Cr |
| Fresh Issue | ₹9,000.00 Cr |
| Offer For Sale(OFS) | ₹375.00 Cr |
| Opening Date | Jul 14, 2021 |
| Closing Date | Jul 16, 2021 |
| Face Value | ₹1 per equity share |
| Price Band | ₹72 to ₹76 per equity share |
| Lot Size | 195 Shares |
| Minimum Lot Size | 1 |
| Maximum Lot Size | 13 |
| Listing Date | Jul 27, 2021 |
Zomato's Purpose of the IPO
According to the Zomato DHRP, the funds from the fresh issue in the IPO will be used for the following purpose.
Funding organic and inorganic growth initiatives.

Meet general corporate purposes.
This newly raised money will give Zomato an edge over Swiggy and other food delivery startups in India.
Should You Apply for Zomato IPO?
If we look into the market today, Zomato IPO news is everywhere, thanks to the amazing brand value and investment bankers of Zomato. Moreover, we are in a bull market with Sensex and nifty making new highs every day. Zomato's shares are already trading at a premium of 21-26% above the price band of Rs 72-76 in the grey market. And Zomato can definitely offer decent listing gains for IPO investors.
Further, since the size of the IPO is quite large (Rs. 9,375 Crores), there will be scope for the retail IPO investors to get allotment, compared to the other previous IPOs where allotment was a myth for retail investors.
Next, if we look into the company's business and financials, the company has seen rapid growth in its revenue across all verticals in the last few years. Zomato's revenue increased sharply by 98.4 percent from Rs 1,312 crore in FY19 to Rs 2,604 crore in FY20. Moreover, Zomato can do further well in the future if it utilizes the raised money efficiently, get a superior edge over the competitors, and continue dominating the food delivery segment. Overall, it can be exciting times for the Zomato IPO investors and they can expect listing gains if they get allotment for the IPO.
ALSO READ:
Closing Thoughts
The IPO opens on 14th July and closes on 16th July 2021. The Zomato IPO will be the first of its kind in the Indian markets. Due to the market still being in a young stage the company has unlimited growth options. The pandemic and the recurring waves have only added the usage of its app.
For retail investors, it can be a good opportunity to look into the company's future prospects and apply for the IPO if they believe in the products and growth prospects of Zomato. Investors may also find allotment thanks to the huge size of the IPO. They must however beware of the bullish markets.
That's all for this post. Do let us know what you think of the Zomato IPO review. Are you planning to apply for this IPO or not? Comment below. Cheers!

Aron, Bachelors in Commerce from Mangalore University, entered the world of Equity research to explore his interests in financial markets. Outside of work, you can catch him binging on a show, supporting RCB, and dreaming of visiting Kasol soon. He also believes that eating kid's ice-cream is the best way to teach them taxes.

---
Start Your Stock Market Journey Today!
Want to learn Stock Market trading and Investing? Make sure to check out exclusive Stock Market courses by FinGrad, the learning initiative by Trade Brains. You can enroll in FREE courses and webinars available on FinGrad today and get ahead in your trading career. Join now!!