10 Must Read Books For Stock Market Investors: For a novice investor, taking on the world of investing can be a challenging and often a daunting task. In a world filled with too much information, fake gurus etc. one may find it hard to even understand where to begin their investing journey.
This is where books from some of the best minds that have stood the test of time step in. With millions of books out there, we bring you the top 10 books or holy grails to begin your investing journey. Keep Reading to find out!
10 Must Read Books For Stock Market Investors:
This book is ranked one on our list of 10 must read books for stock market investors. Peter Lynch, the author of this book, is one of the most successful fund managers with an average annual return of 30% on his portfolio for a period of 13 years. (A great record for a mutual fund manager).
This classic book explains all the important basics that a beginner should know before investing. From preparing to invest, how, when, whys to the long-term investment approach, everything is covered in this book. Here, Peter Lynch describes his stock picking approach for winning stocks.
In the book, Peter Lynch also describes the 6 different types of stocks in the market and how to approach them. You can read regarding the Peter lynch's stock categories in details here: Six Different Types of Stock in Indian Market according to Peter Lynch
In short, go to amazon and buy this book. This book needs to be in your hand if you want to learn all about stock investment basics from scratch.
You can read a detailed review of this book here.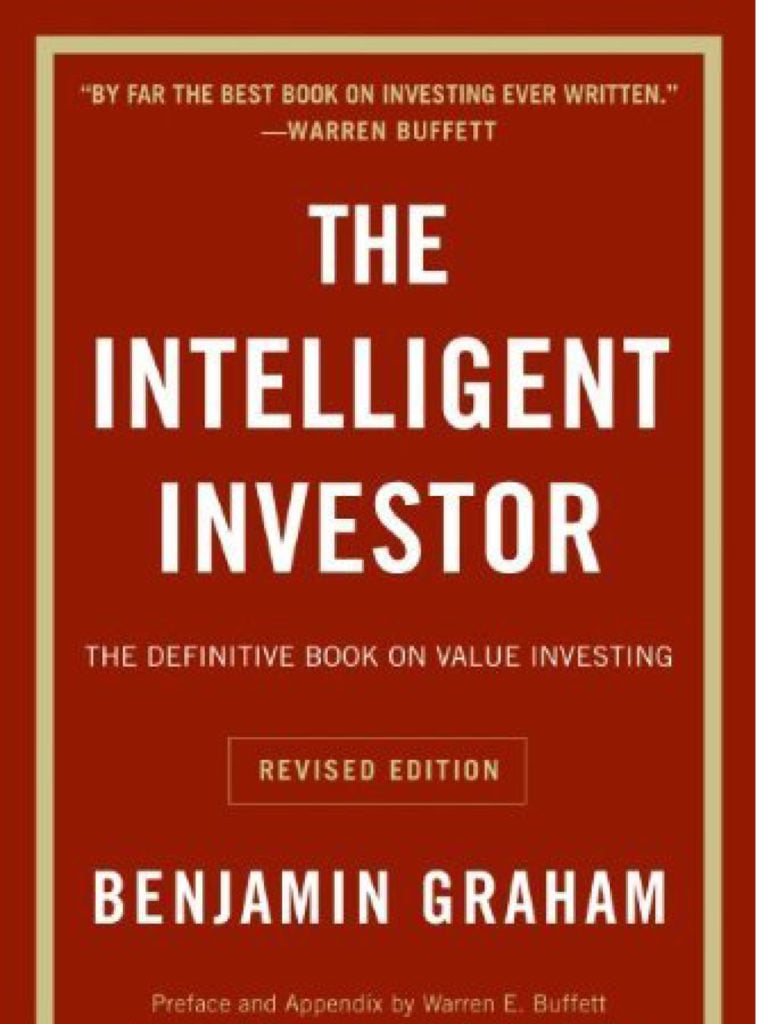 This is also known as the bible of the stock market. A must-read book written by the legendary Benjamin Graham, a.k.a. the mentor of the greatest investor of all time- Warren Buffet.
The book explains the fundamentals of the stock market from the view-point of value investors. There are three main concepts covered in this book.
First, the investing approach for a defensive investor and enterprising (aggressive) investor. The other two concepts introduced by Graham in this book are- Mr. Market and Margin of Safety for easy explanation of the market behavior and risk management.
I will highly recommend you to read this evergreen classic book on the stock market. There are many concepts that you can learn by reading this book. I have already read this book 2 times.
A little advise. This is the oldest book in my list of '10 Must Read Books For Stock Market Investors', compared to the publication date of other books. As this book was written way back, you might feel like reading the 1940's story.
Further, it might be a little tough to maintain the momentum in the starting as few chapters are irrelevant to Indian stock market (you can ignore those chapters). However, the knowledge gained from completing the book will be worth it.
You can read a detailed review of 'The Intelligent Investor' here.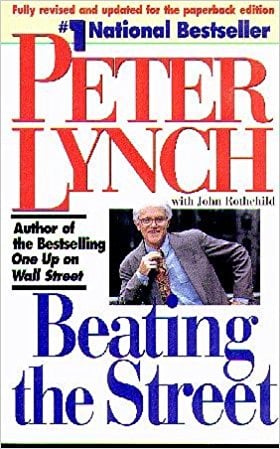 Another classic by Peter Lynch, the star mutual fund manager of the Magellan fund at Fidelity Investments. An Excellent book for individual investors looking to tap the stock market for long-term value investment opportunities. A good reference to go back to when trying out investing on your own.
It explains the fundamentals of picking your stock in a very simple language and hence listed in my 10 must read books for the stock market investors.

One of my favorite book regarding growth stock investment appraoch. This book was published almost the same time as 'The Intelligent Investor' by Ben Graham.
The book explains the investment philosophy of how 'Philip Fisher' finds growth stocks that lead to massive gains if held for long term.
The important chapters is the book- What to buy, where to buy & When to sell.
Philip Fisher also explains about the 15 points to look for in a common stock.
A great read for growth stock investors.
When most of the stock market investors were focusing on value, Philip Fisher was the one of the first investors to focus more on growth. I won't go into too much detail as to spoil the fun reading this book. This amazing book finds forth rank in my list of the 10 must read books for stock market investors.

You can read a detailed review of this book here.

The book 'The little book that beats the market' describes a 'MAGIC FORMULA' for selecting stocks. This formula gave brilliant returns when applied by determined and patient investors.
The magic formula given by the author is an efficient way of selecting the stocks. The formula consists of two key factors. They are: Earning yield & Return on Capital. If you consider these two key factors for any stock market before investing, then the result will surely be amazing. By the way, this formula is also applicable in the Indian share market.
(Note: The book is really small with just 176 pages and hence the smallest book in our list of 10 must read books for stock market investors. A good read for short vacation or a weekend.)
You can read a detailed review of this little book here.

This was one of the best books to learn Warren Buffett investing strategy! It gives a deep insight into the Warren Buffett way of investing in stocks.
Hagstrom covers all the necessary aspects to achieve similar success like Buffett that you can apply immediately to your own portfolio. The good thing about The Warren Buffett Way is the author tends to stay away from high faulting words that make it understandable to anyone willing to learn value investment.
With the classic Warren buffett investment strategies, the book found its way in the list of the 10 must read books for the stock market investors.

A must-read book for Indian Investors. This book is written in a very simple and understandable language. The author 'Parag Parikh', writes the whole truth about stock markets in this book, which makes it one of the best stock market books India.
If you want to avoid the stock market beginner's mistakes, then you should definitely read this book before entering the market. Remember, learning from your own mistakes is not free in the share market world as a lot of money is at the stake.
This book is written in such a manner that even a fifth-grader can understand. This makes this book a classic book of all time and in my list of 10 must read books for stock market investors.

This book gives you great insight into the market, economy, and capitalization. Very well written & can be easily understood by people who don't have a commerce background. A great book to read if you are starting your journey in the share market world.
Quick Tip: If you are new to the share market, you'll need to open your demat account to start investing/trading. We'll highly recommend opening an account with Zerodha, No 1 stockbroker in India. Here's a detailed post on how to open Zerodha account step-by-step.

The author of the book Prasenjit Paul, explains the scenario of the Indian share market and the winning strategies used by him for consistent returns from the market.
The book explains the basics of Investing in Stock in very simple and lucid terms. It also gives you a 2-min strategy to shorlist/reject stocks before detailed analysis. It's good to first read this book and then invest. The book found a definite spot on our list of 10 must read books for the stock market investors.
Note: You can read a detailed interview with the author Prasenjit Paul here.

One of the best book for the practical advice on investment which includes a valuable excursion into the history of markets –
A good read for anyone wanting to invest in their long-term future without going to the other extreme of 'buy and hold' forever.
The book gives the reader a deep appreciation of the historical returns on stocks and bonds.
The author, Jeremy Siegel, makes a convincing case, that for long-term growth stocks are the best asset class to hold.
The book also states that actively managing a portfolio or trying to time the market is counterproductive, which can be indicated by historical returns of actively managed funds versus passive indices.
A very informative book and the last book in my top 10 must read books for stock market investors list.
Bonus Books For Stock Market Investors!
Here are few other books for investors which are also worth checking out. (Although this post is about 10 must-read books, however, I just cannot miss mentioning these books here).
Also read: 3 Amazing Books to Read for a Successful Investing Mindset.
Final verdict!
One may feel confident just by knowing what books to begin with. It's been many years since I began my investing, but the books mentioned above certainly equipped me with various tools to make my journey easier.
All these books have sold millions of copies around the world but if it came down to picking only one it would be "The Intelligent Investor" by Benjamin Graham without a doubt. But at the end of the day, it is the application of the information gained from these books which matter or maybe if you decide to write something special about these books, then different writing services at Economic Times help you a lot.
Let me know which book is your favorite or which books helped you in your investing journey. Happy Reading!
Frequently Asked Questions (FAQs)
What books do investors recommend?
A few top books that investors recommend are One Up On Wall Street by Peter Lynch, The Intelligent Investor by Benjamin Graham, Common Stocks, and Uncommon Profits by Philip Fisher, The Little Book That Beats The Market by Joel Greenblatt, The Warren Buffett Way by Robert G. Hagstrom, Stocks To Riches to Parag Parikh, Learn To Earn by Peter Lunch, How To Avoid Loss And Earn Consistently In the Stock Market by Prasenjit Paul, and Stocks For The Long Run by Jeremy Siegel.
Which book is best for stock market beginners?
For the Beginners, the top-recommended books are Peter Lynch books Learn to Earn & Beating the Street, Investonomy: The Stock Market Guide That Makes You Rich by Pranjal Kamra, Stocks to Riches by Parag Parikh, The Little Book of Common Sense Investing by John Bogle and The Bogleheads' Guide to Investing by Taylor Larimore
Can I learn about the stock market by reading books?
The answer is "no." Just like you cannot learn how to swim by reading books on swimming, similarly, you cannot learn about the stock market investing just by reading books. Reading books is just the beginning. It will help you understand the basics.
However, after reading books, you'll have to understand things like fundamental analysis and technical analysis, try virtual trading, be aware of the latest developments that could impact the market, start investing small amounts, and figure out how things work. With time and experience, you learn about the stock market.
What do top investors read?
Top investors read a lot of company reports and news. The top investors spend a lot of time reading annual and quarterly reports of the company to get to know about its financial ratios, the business plan of the company, the investment structure, the exit strategy, readiness of converting an idea into a product or service, and if the business idea is unique and feasible.
In addition, the top investors also read a lot of investing books to keep growing their knowledge and to increase their circle of competence.
What is the best book to understand stock market and world economics?
If you're a beginner and want to read a book written in simple language, you could read Beating The Street and Learn to Earn by Peter Lynch. To get an understanding of world economics, you could read The Reckoning: Financial Accountability and the Rise and Fall of Nations by Jacob Soll.

Kritesh (Tweet here) is the Founder & CEO of Trade Brains & FinGrad. He is an NSE Certified Equity Fundamental Analyst with +7 Years of Experience in Share Market Investing. Kritesh frequently writes about Share Market Investing and IPOs and publishes his personal insights on the market.
---
Start Your Stock Market Journey Today!
Want to learn Stock Market trading and Investing? Make sure to check out exclusive Stock Market courses by FinGrad, the learning initiative by Trade Brains. You can enroll in FREE courses and webinars available on FinGrad today and get ahead in your trading career. Join now!!