List of Top Bollywood Movies on the Stock Market: Finally a middle ground I share with many people i.e. movies. Growing up many of us may have experienced that we, at times learned a lot simply by being glued to a screen. Take me for example, dubbed anime combined with Western kid flicks played a very important role in developing my vocabulary over the years. Which I wouldn't have learned otherwise simply by reading my grammar textbook.
You can't deny that these movies have played some role whatsoever in developing our likes and dislikes over the years. Or at least got us interested in something which we otherwise wouldn't have dreamt of reading about or learning in a school. One such niche genre of movies is those related to the stock market. In this article, we list the Bollywood movies on the stock market which got many lured by the razzmatazz of the investing world. 
Top Bollywood Stock Market Movies and Series
Although many of us have gotten used to gaining information and pleasure by reading a book or balance sheet probably. Here is a list of 6 Bollywood movies revolving around the stock market that anyone involved in the field must watch at some point in their lives.
"Are you serious?". This is how your friends would react if you stated that you still haven't seen this masterpiece. Many may not even be surprised that this movie tops the list. Released in 2020 and available on Amazon Prime, the series is based on the life of infamous investor and trader Harshad Mehta aka the "Bachchan of BSE".
What makes the series even more binge-worthy is the struggle portrayed by a middle-class man to make it to the top. And for many, the series also brings along with it a sense of nostalgia for "Bombay" in the early 90s. 10/10 would recommend it. The series is available on SonyLiv. If you're still not convinced, the movie has received an IMDb rating of 9.4!
Released in 2018, Bazaar is another must-watch movie that revolves around money, power, and the stock market. In addition to the thrilling story, the movie also includes stars like Saif Ali Khan and Radhika Apte.
The story revolves around Rizwan Ahmed a stock trader who finally gets a break to work for his idol, Shakun Kothari. Rizwan's life however is in for a twist. The movie is available on Amazon Prime and has received an IMDb rating of 6.7.
If there was one movie that was ahead of its time it is Gafla. Released in 2006, Gafla too is based on the life of infamous investor and trader Harshad Mehta. If one is already familiar with the Harshad Mehta story, Gafla allows one to observe the story from a different perspective.
Luckily for us, the movie is available for free on Youtube. The movie has received an IMDb rating of 7.3 and 53% on Rotten Tomatoes.
ALSO READ
Another must-watch movie based on the world of investing is Corporate. Released in 2006, the storyline is based on Nishi, an ambitious woman trying to make it big in the corporate world.
The movie has a star cast that includes the likes of Bipasha Basu and Kay Kay Menon. The film did well in the box office and has an IMDb rating of 6.5 and 60% on Rotten Tomatoes. Lucky for us again this movie is available for free on Youtube.
Yes, a third film based on the life of infamous investor and trader Harshad Mehta. I'm now wondering how crazy his real life must have been to have three entertainment projects based on him. The movie however is yet to be released on 8 April 2021. The trailer however has already got many interested in anticipating its release.
The movie includes a star cast of Abhishek Bachchan, Ileana D'Cruz, Saurabh Shukla, and Ram Kapoor. For those waiting to see how Abhishek Bachchan will play the "Bachchan of BSE," the movie will release on Disney+hotstar.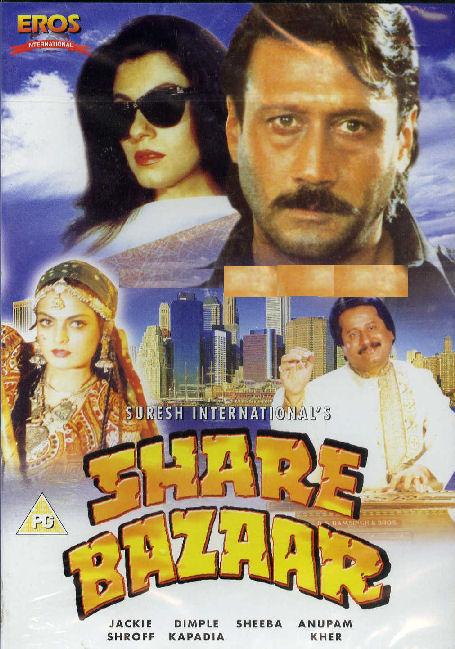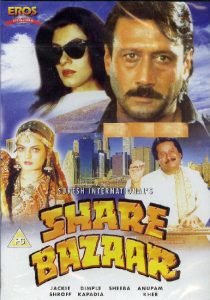 It would take one a while to get a hold of this movie but it really exists! Released in 1997, the story revolves around powerful investors the Mehta brothers who try to ruin 2 men Shakar and Raj. The movie includes a star cast of Jackie Shroff, Ravi Kishan, Anupam Kher, and Dimple Kapadia. The movie has received an IMDb rating of 5.4.
Closing Thoughts
This completes the list of Bollywood movies and series revolving around the stock market. These also play an important role in inspiring people and informing them about the stock market. You should also see the list of must-watch stock market movies.
Don't you think we should have more movies/series in the Bollywood industry about the stock market? Let us know what you think about the list and also let us know how you would rate these movies in the comments below. Have a good time!
Stay updated on the latest Stock Market News and Corporate Actions NSE with Trade Brains Portal, while also keeping an eye on the Top Gainers Today in NSE with our Stock Heatmap feature.


Aron, Bachelors in Commerce from Mangalore University, entered the world of Equity research to explore his interests in financial markets. Outside of work, you can catch him binging on a show, supporting RCB, and dreaming of visiting Kasol soon. He also believes that eating kid's ice-cream is the best way to teach them taxes.
---
Start Your Stock Market Journey Today!
Want to learn Stock Market trading and Investing? Make sure to check out exclusive Stock Market courses by FinGrad, the learning initiative by Trade Brains. You can enroll in FREE courses and webinars available on FinGrad today and get ahead in your trading career. Join now!!