Stock Market Movies: Do you want to learn how to make money from the stock market? However, you find college textbooks or investing novels too boring to read? No need to worry. There's another fun, entertaining, yet educational approach to learning the financial world without going through 800 pages of financial books. Enter stock market movies. 
If you are not an enthusiastic book reader, just try to watch a few amazing movies or documentaries based on the stock market and it will help you understand all about the financial markets. You can learn and explore a lot about stocks just by sitting on your couch and watching these movies on your laptop.
Some movies from the list may not be available due to geo-blocking. In this case, we advise you to download a VPN on your device. VPN easily fights blocked content by changing your virtual geo-location and IP. Thus, VPN will help unblock sites and streaming services like Netflix and Hulu.
In this post, we are going to discuss ten must-watch stock market movies that you can watch this weekend to learn finance.
Top 10 Stock Market Movies to Watch
Here is a snippet from ten best stock market movies that every investor should watch.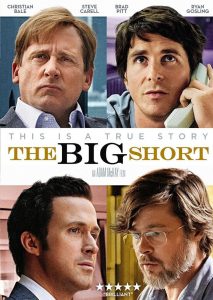 The big short ranks first in this list of top stock market movies to watch. This movie is based on a non-fiction book written by Micheal Lewis directed by Adam Mckay. It's an Oscar-winning film in 2015 and 37 other wins. It depicts a dramatic tale of events that led to the financial crisis. This movie combines goofy comedy with a financial crisis where eight million people lose their jobs and become homeless.
In 1987, Oliver Stone directed this American dramatic film with stars Micheal Doughler, Charlie Sheen and Daryl Hannah. The movie revolves around a young stockbroker involved with the wealthy corporate raider. This film allowed all the financial wheeling and dealing to seem convincing. It gives us an alternative reality about stocks, which may crash down on all of us. The director made this film as a tribute to his father.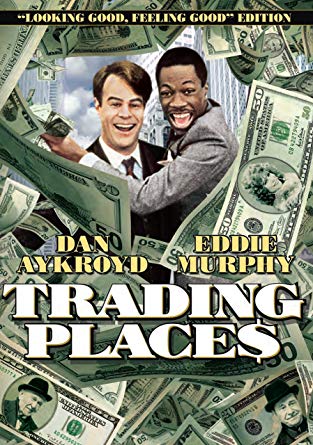 John Landis directed "Trading Places" with a lead role played by Eddie Murphy.
The movie tells about the ups and downs of Trading in a Comedy genre giving the basics of socio-economics and class structure in America. The movie also depicts many stereotypical views of money.
This movie centers Seth Davis who finds a job as a stockbroker for a suburban investment firm to keep up to his father's high standards. But the job might not be as legitimate at first appears. He is a college drop out with a serious desire to achieve success and wealth. This movie is directed by Ben Younger, released on 18th February 2000.
A financial thriller movie directed by Meera Menon. The movie depicts Naomi Bishop, an investment banker, struggling to get on top. She is being watched by a prosecutor who suspects her of being corrupt. So she must untangle a web of corruption in this story while it becomes, even more, worse with a betrayal by a trusted colleague to ruin everything. She faces professional setbacks including client losing confidence.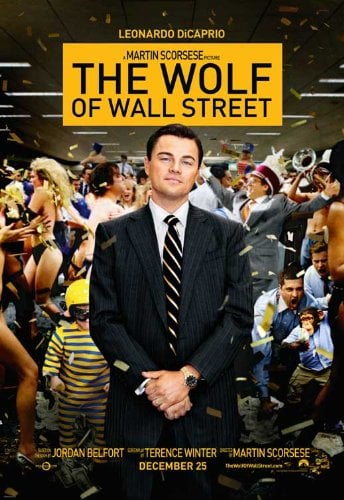 This is my favorite stock market movie of all time. It's based on a true story of Jordan Belfort who spent 22 months in prison for defrauding investors in massive security scams. It discusses the nature of wall street brokers with a smooth-talking and easy-going Boss. He devises new ways to cover his tracks and watch his fortune grow.
This movie is written by Andrew Ross Sorkin, directed by Curtis Hanson and released in 2011. It's about how certain corporations particularly financial institutions are so large and so interconnected that if they fail it would be disastrous to the greater economic system. This film also describes a few clips about the mortgage industry crisis.
A thought-provoking dramatic movie directed by J.C.Chandor. It's a fictional firm and not a real wall street firm. This movie follows people about investment banks over a 24 hour period of time before the 2008 financial crisis. It reveals how large financial institutions operate and the motivations of people who work within them. This was a thirty-five million budget movie nationwide.
A Documentary on the financial history of the world. It shows why our modern societies are structured and behave as they do. The history of money, credit, and banking can be depicted in this documentary. It is a six-part TV documentary written by the author Niall Ferguson in 2008 showing why stock markets produce bubbles, bursts, and Globalization of the western economy.
This is a true story based on "No one would listen " by Harry Markopolos. It's a nonfiction narrative documentary film written and directed by Jeff Prosserman. He spent 10 years trying to get US Securities and exchange commission on their investigative proof of Bernie Madoff's Ponzi Scheme which scammed an estimated 18billion including fake returns.
Other Popular Stock Market/Finance Movies to Watch
Apart from the above mentioned top 10 Stock Market Movies that every investor should watch, here are a few other popular finance/ stock market movies worth checking out:
Bonus: Stock Market Movies 'Infographic'
Note: Feel free to share/embed the above infographic. Just give the credits to Trade Brains.
For Indian viewers I Bomma can be a great source of this type of movies.
That's all for this post. In case, we missed any amazing stock market movies, please comment below. Further, also mention which one is your favourite stock market movie!

---
Start Your Stock Market Journey Today!
Want to learn Stock Market trading and Investing? Make sure to check out exclusive Stock Market courses by FinGrad, the learning initiative by Trade Brains. You can enroll in FREE courses and webinars available on FinGrad today and get ahead in your trading career. Join now!!