Companies under Reliance Industries: When an investor invests in a company he may expect to get maybe a company that is present in 2-3 industries.
But what if I told you that by buying just one share you could own over 300 companies. Too good to be true? This is exactly the case with Mukesh Ambani-led Reliance Industries today.
In this article, we take a look at some of the major companies under Reliance Industries which make your investment worthwhile. Keep Reading to find out!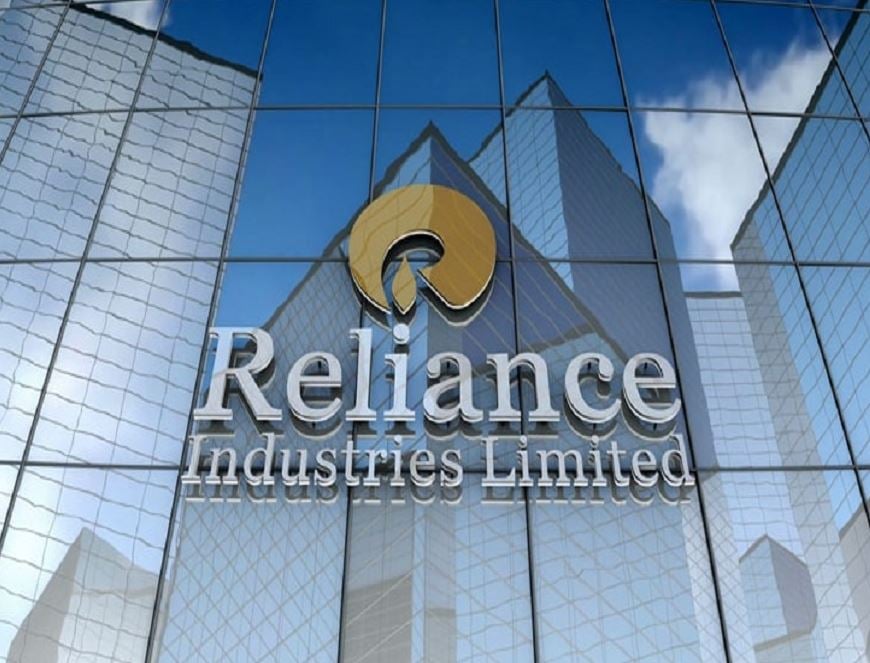 List Of Companies Under Reliance Industries
Reliance Retail
Reliance Retail is a brand that cannot be missed every time one would take a stroll across their neighbourhood mall.
Founded in 2006, Reliance Retail is, without doubt, one of the leading retail players in India and also forms one of the major revenue sources for the company.
The company operates under brands like Reliance, Digital, Reliance Trends, Reliance Fresh, Reliance Jewels, Reliance Wellness, Reliance Time Out, and Reliance Auto Zone, and even owns the eCommerce platform Ajio among many others.
However, their retail segment can be divided into 5 baskets to get a better understanding of all the companies that form part of it and its sheer size.
a. Consumer Electronics
Reliance Retail is India's largest consumer electronics retailer with an extensive network of 8,600+ stores across 7,000+ towns.
Reliance Digital
Jio Digital Life
Jio Mart
b. Fashion And lifestyle
Reliance Retail is the largest fashion retailer in India with 2,850+ stores across 850+ cities.
Reliance Trends
Project Eve
Ajio
Reliance Footwear
Jio Mart
Urban Ladder
Reliance Jewels
c. Groceries
Reliance Retail is India's largest grocery retailer and operates multiple store concepts – from neighbourhood stores to destination supermarkets and JioMart.
Reliance fresh
Smartpoint
Jio Mart
d. Pharma Retail
e. Connectivity
Reliance Retail also works as the master distributor for Jio connectivity services. The distribution network comprises 8,200+ Jio stores and a vast network of retailers across the country for new customer acquisitions and recharges.
Reliance Jio Infocomm
Founded only in 2015, this company is known as one of the biggest game-changers in the Indian telecom industry. Reliance Jio offers high-speed internet and network coverage across India.
Jio conquered the Indian market using its competitive pricing strategy. Despite being a late entrant the company already holds a majority share in the telecom industry and also has turned it into an oligopoly.
Over the last 3 years, the company has also begun providing services like broadband, fiber services, television, etc. 
Reliance Petroleum
One of the largest petroleum companies not only in India but also in the world, Reliance Petroleum was founded in 2008.
The company provides a range of petroleum products like petrol, auto LPG, lubricants, aviation fuel, packed LPG, and high-speed diesel.
Their products cater not only to road vehicles but also to airplanes and heavy engineering vehicles.
Over the last year, Reliance has made several announcements when it comes to the company's plans for a greener future.
Reliance has already begun acting on this by already acquiring Norway-based REC Solar Holdings for $771 million, and purchase of a 40% stake in Shapoorji Pallonji Group company Sterling & Wilson Solar for $370 million.
Network 18
Founded in 1996, the Network18 group is an Indian media conglomerate. The company was originally founded by Geeta and Rakesh Gupta. The company was later acquired by Reliance in 2012.
This however was not smooth as the acquisition occurred due to the mounting debt of the company which forced them to enter into a debt agreement with Reliance.
The worsening debt situation resulted in a hostile takeover of the company. The list of networks include
Nickelodeon
Colors Range of channels
Voot
Money control
News18
ALSO READ
In Closing
Reliance Industries has turned out to be a game-changer over the last few years in every industry they have been present.
Currently, the company has taken a keen interest in the industries of tomorrow particularly in those that revolve around online retail and green energy.
It is without a doubt that Reliance has been a stellar addition to those who hold it in their portfolio. That's all for this post on companies under Reliance Industries. Happy Investing! 
You can now get the latest updates in the stock market on Trade Brains News and you can even use our Trade Brains Portal for fundamental analysis of your favourite stocks.


Aron, Bachelors in Commerce from Mangalore University, entered the world of Equity research to explore his interests in financial markets. Outside of work, you can catch him binging on a show, supporting RCB, and dreaming of visiting Kasol soon. He also believes that eating kid's ice-cream is the best way to teach them taxes.
---
Start Your Stock Market Journey Today!
Want to learn Stock Market trading and Investing? Make sure to check out exclusive Stock Market courses by FinGrad, the learning initiative by Trade Brains. You can enroll in FREE courses and webinars available on FinGrad today and get ahead in your trading career. Join now!!