Compared to 20 years ago we are guided by electrical appliances which have moved our daily lives into the fast lane. Most of these products are now almost considered necessities depending on the region one is staying in. It is almost hard to imagine a house without a television today. Here, we take a look at the Top Electric Equipment Stocks in India. Keep Reading to find out!
Industy Overview
In this article, we take a look at the top Electric Equipment Stocks in India. But before we jump into the stocks let us have a look at where the electric equipment industry in India stands at. When we talk about electric equipment purchased and sold most of the products form part of consumer durables.
Out of these consumer electronics are further divided into brown goods and white goods. White goods include major appliances like washing machines and refrigerators and also smaller appliances like toasters, coffee makers and blenders. Brown goods on the other hand include electronics like TV, speakers etc.
Just by taking a look at the products included in the segment, it is easy to relate that this sector is highly affected by the disposable income available to the population. The middle class remains the most affluent class in this sector. Furthermore, government initiatives to further electrification throughout the country also plays a role in the growth of this sector.
The Indian appliances and consumer electronics industry is expected to double and touch US$ 21.18 billion by 2025. As of 2020, the electronics industry is estimated to be worth US$0.86 billion, the domestic appliances market is worth US$ 1.80 billion and air conditioners at US$ 2.56 billion.
However, as mentioned earlier it is important to note that many products here are driven by the income class in the country. Take the dishwasher market in India which has not been widely adopted in the country, Its growth is expected to be mainly driven by rising demand in metro cities like Mumbai, Hyderabad, Delhi and Bangalore and is expected to surpass US$ 90 million by 2025-26.
Just like many other industries, the consumer durables industry was also affected due to the Covid-19 outbreak in 2020. However, according to a report from Care Ratings, the Indian consumer electronics and appliances manufacturers are set to increase their production by 5-8% by FY22. The Indian appliance and consumer electronics market is expected to grow at a CAGR of 9% to reach US$ 48.37 billion for the year 2022.
ALSO READ
Top Electric Equipment Stocks in India
Now let us have a look at the top companies that produce electronic equipment in India.
1. Top Electric Equipment Stock – Siemens
Siemens opened up its first branch in the country way back in 1922 in Mumbai. However, the history of the company with India dates way back to 1867 when its founders laid the groundwork for the Indo-European telegraph line. Today the company is one of the largest in India with a Mcap of 88,383 cr. in the consumer durables segment the company produces a variety of Fridges and Freezers, appliances for cooking and baking which include ceiling cooker hoods, dishwashers, washing machines and also coffee machines among others. However, it is important to note that the company is also mainly engaged in producing technologies like combined cycle turbines for power generation, power transmission and distribution solutions.
If we take a look at the financials of the company the increasing revenue trend from 2017 of Rs. 11,064 cr to Rs. 13.767 cr 2019 suffered a drop in 2020 to Rs. 9,946 cr in 2020 the year of the pandemic. The revenues however recovered to Rs. 13,639 cr. in 2021. The profits followed a similar trend with the company earning profits of Rs. 1,090 cr in 2021. If we take a look at the debt of the company has maintained a debt-equity ratio of 0 for the last 5 years. The company has delivered an ROE of 10.53%. The stock has a PE of 81.05 which is the second-highest on this list.
2. Top Electric Equipment Stock – Havells India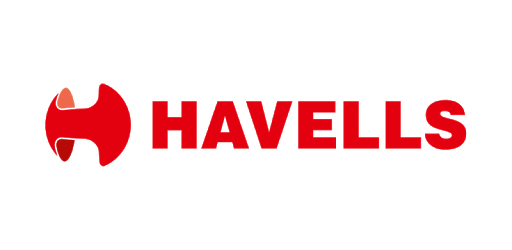 Founded in 1958, Havells today is clearly the largest Indian electrical company when it comes to consumer durables. The company has a Mcap of Rs. 84,359.89 crores. Its products range from home and kitchen appliances, lighting including LED, fans, modular switches, water heaters, cables and wires among various others.
Now let us take a look at the company's financials. When it comes to revenues the company has continuously increased its revenues from 2017 (6,155 cr) to 2021 (10,457 cr) except for 2021. Its net profits also followed a similar trend increasing from Rs. 486 cr in 2017 to Rs. 1044 in 2021. The company has a very low debt to equity ratio of 0.08. This is the highest debt-equity that the company has had in the last 5 years another positive sign. The company has provided a good ROE of 20.17% and at the same time has one of the lowest PE on this list of 70.94.
3. Top Electric Equipment Stock – ABB India
Founded in 1949, the company has come a long way to become one of the biggest players in the industry. The company is a subsidiary of ABB Schweiz AG a Swedish MNC. The company products like Switches, Sockets, meters, motors, MCB's, RCCB's, distribution enclosures, drives and other measurement and analytics devices among various other products.
As we take a look at the financials, its revenues have followed an increasing trend from 2017 (Rs 6093 cr) to 2019 ( Rs. 7315 cr) barring 2020 ( Rs. 5820 cr). The net profits of the company also followed a similar trend increasing from Rs. 225 cr in 2017 to Rs. 302 cr in 2019. A positive about the company has been its low debt. The company has maintained a debt-equity ratio of 0 for the last 4 years. Another positive has been its high promoter holdings of 75%. However, the company has provided an ROE of 6.07% which is one of the lowest on this list. In addition to that its PE ratio stands at 122.37 making it highly-priced in comparison to its peers.
4. Top Electric Equipment Stock – V-Guard
Founded in 1977, V-Guard Industries headquartered in Kerala is one of the leading electrical appliances manufacturers in India. The company's products include voltage stabilizers, electric cables, electric pumps, electric motors, geysers, solar water heaters, electric fans and UPS's. In addition to this, the company also owns hosiery producer V-Star Creations and amusement park chain Wonderla.
A closer look at the company's financials shows us that they have earned increasing revenues from 2017 (Rs. 2090 cr.) to 2021 (Rs. 2721 cr). Its profits have followed a similar trend increasing from Rs. 135 cr in 2018 to Rs. 201 cr in 2021. The company also has maintained low debt with a debt-equity ratio of 0.01. The company has provided an ROE of 16.57% and it also has a lower PE in comparison to other stocks in this list of 43.46.
In Closing
The Indian Electric equipment industry has a lot of potential. As new developments in technology take place the products in the industry slowly start becoming necessities. As we have seen above the industry is expected to grow at a CAGR of 9% for 2022. Investors must take a closer look at this industry as it could be a good addition to one's portfolio. That's all for this post! Let us know what you think in the comments below. Happy Investing!
You can now get the latest updates in the stock market on Trade Brains News and you can even use our Trade Brains Portal for fundamental analysis of your favourite stocks.

Aron, Bachelors in Commerce from Mangalore University, entered the world of Equity research to explore his interests in financial markets. Outside of work, you can catch him binging on a show, supporting RCB, and dreaming of visiting Kasol soon. He also believes that eating kid's ice-cream is the best way to teach them taxes.