How Big is DMart: There's one thing that most Indians love and that is- a discount on the MRP. And, if we get a buy one, get one offer, it just makes our day! No wonder, many people flock to DMart, a one-stop hypermarket for basic home and personal products.
DMart is by far, one of the most successful hypermarket chains in India. It offers a wide range of products to its customers across the country. For those who want "everyday low prices", DMart is the right place to visit!
DMart is often termed the Walmart of India. Brokerage firm Goldman Sachs noted that Avenue Supermarts Limited's low-price, low-cost business model, where it offers the lowest prices to consumers by keeping costs lower, is similar to that of Walmart.
In this article, we shall chat about DMart's "different" approach, how it manages to make a tonne of money, how it combats competition and everything in between.
About Dmart
The year is 2002. A 45-year-old investor has made millions in the Indian stock market. He is considered to be Rakesh Jhunjhunwala's guru. The name is Radhakishan Damani.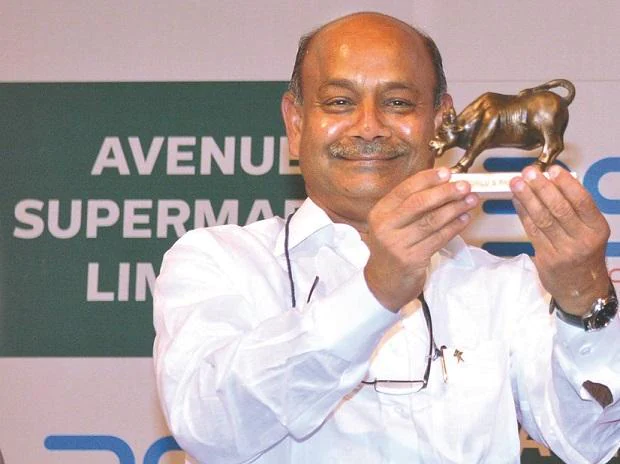 The word 'startup' is hardly known, but the respected investor has already got a few stocks worth more than the valuations of Gillette and HDFC Bank! By May 15, 2002, DMart is a one-of-a-kind place in Powai, Mumbai.
A lot changed in 20 years. Come 2022, DMart today, has a well-established presence in 284 locations across the country. Avenue Supermarts Ltd. (ASL) – a company founded by Mr Radhakishan Damani operates DMart.
They have a deep understanding of customer needs and have the right products in their store. Let's know about what it does and the backstory.
How does DMart Do It differently?
Unlike Big Bazaar or Reliance Retail, DMart follows a different approach. Its idea is simple. For instance, when we visit DMart, we find simple interiors and can quickly reach the products that we actually want to buy.
Sure, we hardly find furniture or electronics, or jewellery. But, how often do we buy them? They not only occupy a lot of space in the stores but also take their own sweet time to sell.
When we wander through the aisles, we mostly find essentials like groceries and FMCG goods. The stores are crowded. Everyone wants to buy a lot of things. And, here, lies DMart's strategy.
DMart mostly sells those products that people require often. For example, groceries and fast-moving consumer goods. Anything that isn't selling is quickly replaced with something that does.
Even though the stores might not have a rich customer experience, they provide exciting discounts!
How and why does DMart provide discounts?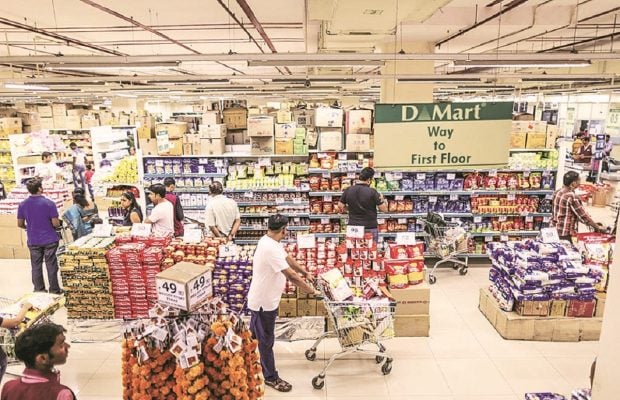 Why does DMart provide discounts?
This brings us to the retail behemoth's mission statement!
With our mission to be the lowest priced retailer in the regions we operate, our business continues to grow with new locations planned in more cities.

About DMart
DMart has established itself to be the lowest-priced retailer, exactly as its mission statement suggests. Low prices lead to heavy footfalls that in turn lead to heavy sales. It sells its inventory quickly and restocks it quickly. Well, I've hardly noticed empty shelves.
how does DMart Do it?
Volume Discounts
DMart is quick! High volumes of sales mean that it has to buy inventory in bulk and quite often. This cycle attracts manufacturers and they give volume discounts. They pass on the discount to their customers.
Creditor Days
Creditor days refer to the average number of days that a business takes to pay its suppliers. DMart pays its suppliers within a mere ten days, as compared to the usual 60 days by its counterparts.
Its FMCG business has an instalment standard of 12-21 days. Nevertheless, this gives it more negotiating power. Mr Radhakishan Damani considers an efficient relationship with suppliers a very important part of the business.
Slotting fees
DMart charges companies for keeping their products on its shelves. Companies readily pay slotting fees because DMart has a huge customer base and it can help them reach a lot of people at once.
ALSO READ
Minimalist Approach
Typically a DMart store does not have blaze lighting, music, or elaborate interiors that many other retailers provide. They're focused on providing products at the lowest possible price. These factors help it to cut costs and pass the benefit to its customers.
Reduction in employee-related costs
Further, there is very little staff that manages its huge stores. They are usually hired on a contract and are trained for skill development and multitasking. Sometimes, DMart proceeds to employ even tenth standard dropouts.
This reduces the labour turnover and ensures the smooth functioning of stores. In the long run, it helps to save costs.
Rent
Rent contributes to one of the highest costs for many retailers. Therefore, most of DMart's stores are built on their own land. This reduces the costs of rent and leases immediately.
Business to Consumer model
DMart prefers to get products for the best price possible. Hence, there are no middlemen involved. This helps it to save a lot of money given as commission and reduces the markup.
KYC-DMart's leverage lies here
DMart has literally made use of KYC (Know Your Customer)! DMart's strategies are curated by keeping the innate nature of a common Indian in mind. Having a wide variety of products at low prices helps.
This is one of the most successful marketing strategies. Word of mouth marketing has helped DMart to thrive in a competitive business environment.
Not so expensive advertising
DMart mainly uses visual and print mediums to promote its brand name and products. Banners flex, and hoardings are displayed in locations near the stores. Print mediums could be newspaper ads, products, sales, discounts, and coupons.
These ads mention product-specific offers, seasonal discounts, and other freebies that the retail behemoth offers from time to time.
DMart never shut a store!
Though DMart provides discounts and low prices, it never shut a store until 2020. That year, it shut two of its stores in Mumbai, only to convert outlets into online fulfilment centres so that it could take on Reliance in the e-commerce space. Its revenue and profits continue to increase.
DMart reported a standalone revenue of ₹ 8606.09 crores in Q4 March 2022. In fact, it has never incurred a loss in any of its stores since its inception!
Though its competitors open over 700 stores per year, DMart opens less than 10. They take it slow and focus more on retailing and their supply chain. Their stores are found in neighbourhoods rather than shopping centres. Their prosperity is centred around customers, vendors, and employees.
The Moat – How does DMart compete?
Yet again, we say it. Low costs and low prices help it to thrive. DMart's unique selling point (USP) is to sell products below their MRP. However, competing with e-commerce and quick commerce businesses ain't a piece of cake!
DMart's stores are pretty huge as compared to their counterparts. Most of their stores are about 30,000 sq ft each in area. A variety of products can make their way to the shelves. Even those customers that come with a list tend to indulge in impulsive shopping. But DMart isn't stopping here.
It is buying bigger retail stores with an average area of 67,000 sq ft. In fact, in September 2021, it even bought a 94,000 sq ft store in Faridabad!
This is a well-thought strategy. The real estate market took a downturn for a while. And DMart made use of the opportunity. Gross margins from the FMCG segment hover around 5%. It needed a high-margin business to compensate.
Gross margins from the merchandise and apparel segment are around 25% and require bigger retail spaces to sell. These huge stores help to do just that!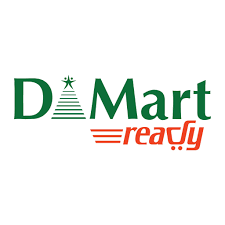 Alternatively, bigger stores could help its e-commerce business. DMart Ready, its online shopping app is trying to catch up with competitors. It used to contribute 1% to the parent company's revenues, but now it contributes over 3%. These huge stores could serve a dual purpose:
Firstly, those who like visiting stores for their shopping can visit, and
secondly, these stores can act as warehouses while DMart builds its e-commerce business.
Financial Snapshot of Dmart
| Particulars | Values |
| --- | --- |
| Face Value (₹) | 10 |
| EPS (₹) | 22.84 |
| ROE (%) | 9.02 |
| Debt to Equity | 0 |
| Current Ratio | 4 |
| Market Cap (Cr) | 258,031 |
| Promoter's Holdings (%) | 74.99% |
| Dividend Yield (%) | 0 |
| Stock P/E (TTM) | 174.4 |
| Net Profit Margin | 4.17 |
Source: TradeBrains Portal
On The Bright Side
Avenue Supermarts Limited's PE ratio is lower than the average industry PE.
It has an ideal debt to equity ratio of 0.0 and a good current ratio of 3.67.
The company has high promoters' holdings of 74.99% and no pledged shares.
It has a market capitalization of ₹ 2,58,031 crores. Hence, it is a large-cap stock.
Its revenue and net income are showing an increasing trend, as seen in the image below.
It has a high price-to-book value ratio. Therefore, its stock is trading at a premium to the company's book value.
On the Dark side
The company's ROE for the last three years is 14.29%.
Its net profit margin as compared to the last three years is low.
Price Movement of Dmart shares
Avenue Supermarts Limited went public in the year 2017. Its IPO price was ₹ 295 to ₹ 299 per share. Its shares got listed at ₹ 604.40 apiece on the Bombay Stock Exchange. If we calculate, this means that the scrip gave multi-bagger returns of 102%, right at its listing.
There has been no stopping since then. The shares of the company gave stellar returns of 537.34% to its investors since its listing. Need we say more?
CSR Initiatives
DMart takes pride in its CSR initiatives. With its socially responsible business practices, DMart has supported its employees and other communities. Its 'Better School, Bright Futures!' campaign helps students in and around Mumbai to understand things better.
It has created an ecosystem that allows them to benefit from better education, mentoring research facilities, and new networking opportunities.
In Closing
Avenue Supermarts Limited (DMart)is definitely a one-of-a-kind company. It has a well-thought business plan. Though it is huge, the pandemic had an impact on it. This is visible in the latest numbers. However, the company is heading toward a rebound.
It has maintained cordial relations with its employees, customers, and suppliers. Its shareholders are sort of minting money! Now you know why DMart is mighty and how it is different from the lot.
Thank you for hanging with us. If you found this article insightful, consider sharing it with your friends. It always helps! We hope to see you around and happy investing, until next time!
You can now get the latest updates in the stock market on Trade Brains News and you can even use our Trade Brains Portal for fundamental analysis of your favourite stocks.

Hey, there! Thank you for stopping by 🙂 Simran is a master graduate in commerce from Bangalore University, an NSE-certified Fundamental Analyst and a NISM-certified Research Analyst. She finds interest in investing and personal finance. Outside of work, you can find her painting, reading and going on long walks.
---
Start Your Stock Market Journey Today!
Want to learn Stock Market trading and Investing? Make sure to check out exclusive Stock Market courses by FinGrad, the learning initiative by Trade Brains. You can enroll in FREE courses and webinars available on FinGrad today and get ahead in your trading career. Join now!!