List of Indian Companies with Monopoly in their Industry: How many Indian companies can you name that are monopolies? Today we identify one of Warren Buffets' favorite categories i.e. monopolies, but in the Indian markets. Monopoly refers to the category of companies who due to their major competitive advantage are market leaders in their industry. These companies are very difficult to compete with and maintain the highest market share for their products and services.
In investing however the stocks of these companies are known as MOAT stocks. A Moat is a hole that used to surround Medieval castles. This was done as a defense measure in order to make it harder for invaders to attack the castle. The wider and deeper is the moat, the more protected is the castle is. In the business world, these Moats are either barriers to entry like huge capital, government restrictions, or business advantage that a company has made it hard to compete with them.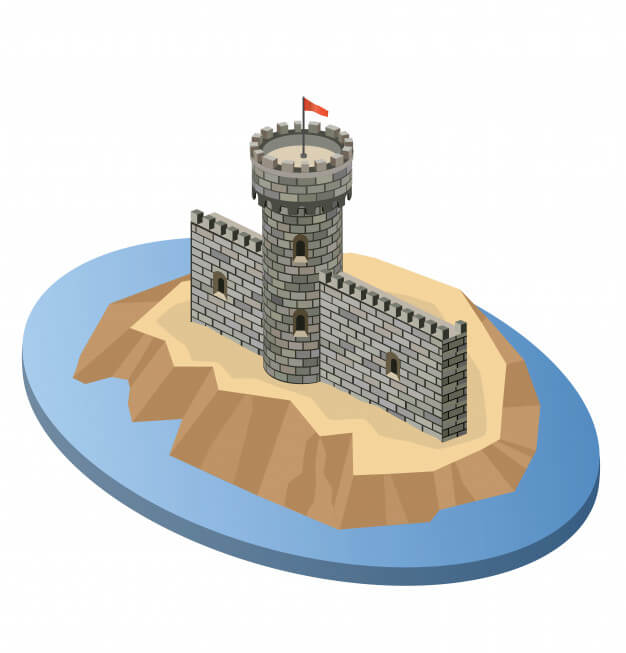 Today, we take a look at the public Indian companies with monopoly in their industry. There are market leaders in their industry with zero or very less competition. Let's get started.
Top 10 Indian Companies with Monopoly
Following are the list of monopolies in the Indian markets i.e. the companies that enjoy the status of being a monopoly: (Company – Market Share)
1. IRCTC – 100%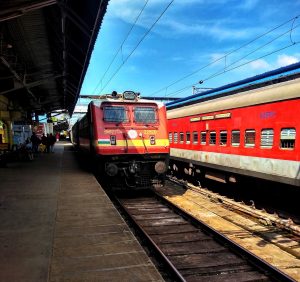 IRCTC is a state-owned entity and the only player in the Indian markets that operate in the Industry. This makes it a monopoly as consumers have no other alternative. The company was founded in the year 1845. It is one of the largest railways in the world and is one of the world's largest employers. Rail networks are generally considered as ' Natural Monopolies'. This is because only one train can use the rack at a given time.
However, countries like the UK have bought in private players by allowing them to bid for rail lines. Earlier this year India too announced that it will be opening the sector for players.
2. HAL – 100%
The Hindustan Aeronautics India Limited represents the Indian aviation industry and plays a very important role in the Indian defense sector. The company a set up in 1940 by Walchand Hirachand and the Government of Mysore, with the aim of manufacturing aircraft in India. Today the company is state-owned and is associated with designing, fabricating, and assembling aircraft, jet engines, helicopters, and their spare parts. 
3. Nestle – Cerelac – 96.5%
Cerelac is the brand of instant cereal made by Nestle for infants 6 months and older as a supplement for breast milk. Nestle is one of the worlds leading nutrition, health, and wellness company which was set up in 1866 in Switzerland. It has spent more than a century in the Indian markets over the years has become an undisputed market leader in the baby food segment. It has an undisputed market share of 96.5% despite functioning in an open to all industry.
4. Coal India – 82%
Coal India Limited is a coal mining and refining company. It is also the world's largest coal-producing company in the world. It is owned by the Union government of India and is managed by the Ministry of Coal. The company contributes up to  82% of the total coal production in India. It was only this year that the government announced that the coal sector would now be opening up for commercial mining possibly ending its monopoly in the future.
5. Hindustan zinc – 78%
Hindustan Zinc Ltd. is the world's second-largest zinc-lead miner and holds a 78% market share in India's primary zinc industry. The company was incorporated as Metal Corporation of India in 1966 as a Public sector undertaking. Today the company is a subsidiary of Vedanta Limited which owns a 64.9% stake in the Company while the Government of India holds a 29.5% minority stake.
ALSO READ
6. ITC- 77%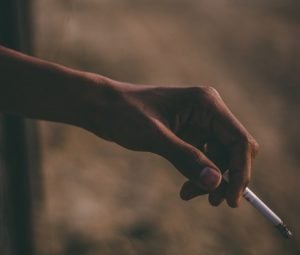 Although the company has diversified into a conglomerate in the last century. Despite this, its cigarette business still holds 77% a strong position in the Indian markets. This can be attributed to the expertise the company has developed in the field and a willingness to develop products to match the evolving taste of different types of consumers.
ITC's wide range of brands includes Insignia, India Kings, Classic, Gold Flake, American Club, Navy Cut, Players, Scissors, Capstan, Berkeley, Bristol, Flake, Silk Cut, Duke & Royal. Apart from a market experience, another advantage that the brand has is its supply chain and distribution network which spans across the country.
7. Marico – Oil Products – 73%
Marico is one of the well-known FMCG companies in India but the majority of its success lies in its two brands 'Saffola' and 'Parachute'. The company has come a long way in the segment despite being around for only 3 decades. Safola which competes in the premium refined edible oil segment has maintained its market leadership with a share of 73%. 'Parachute' on the other hand holds a market share of 59%. These also form up to 90% of their income.
8. Pidilite – 70%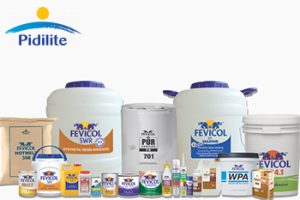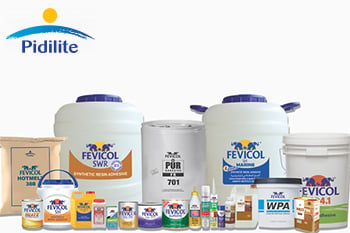 Pidilite's product range includes adhesives and sealants (Fevicol and M-seal), construction and paint chemicals (Dr. Fixit), automotive chemicals, industrial adhesives, and industrial & textile resins. It is the leader in the adhesive and industrial chemical market with a market share of 70%.
9. CONCOR – 68.52%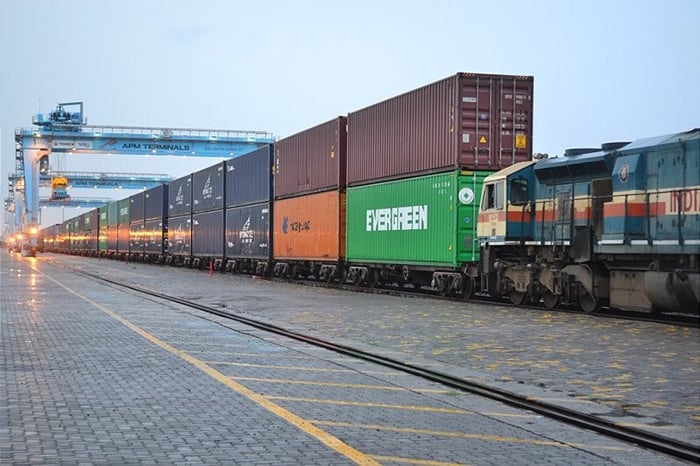 Container Corporation of India Limited (CONCOR) is a Public Sector Undertaking managed by the Indian Ministry of Railways. The company was set up in 1966 with the aim of containerizing cargo transport in the country. Concor's core businesses include that of cargo carrier; terminal operator, warehouse operator & MMLP operation. They hold a market share in domestic business of 68.52% in 2019-20.
10. BHEL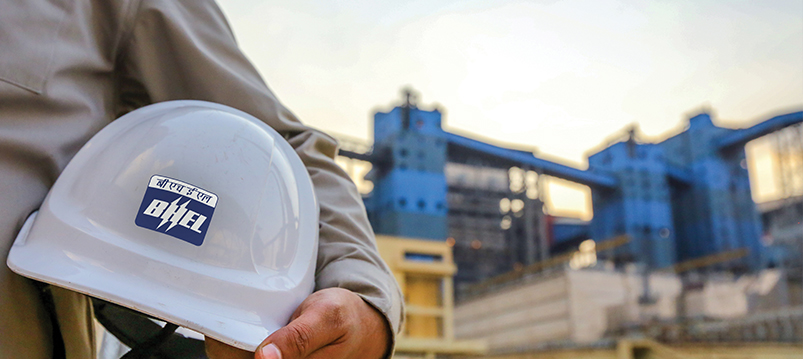 BHEL is India's largest engineering and manufacturing enterprise in the energy and infrastructure sectors and also a leading power equipment manufacturer globally. Its services and products range from power-thermal, hydro, gas. Nuclear and solar PV, transmission, transportation, defense & aerospace, oil & gas, and water. It also holds the single largest market share in the emission control equipment business in India
ALSO READ
Closing Thoughts
In this post, we discussed the list of Indian Companies with Monopoly in their Industry. For a value investor, a monopoly or big Moat stock is similar to a gold mine. This is because if one can find a suitable Moat stock to invest in they provide significant returns in the long turn. But investors must watch out as these stocks just like other Blue Chip companies are generally overvalued and can lead to lower returns or losses. 
That's all for today. Let us know which other Indian companies enjoy a big monopoly in their industry in the comment section. Have a great day and Happy investing.

Aron, Bachelors in Commerce from Mangalore University, entered the world of Equity research to explore his interests in financial markets. Outside of work, you can catch him binging on a show, supporting RCB, and dreaming of visiting Kasol soon. He also believes that eating kid's ice-cream is the best way to teach them taxes.