Rana Kapoor's Story: What was one of the biggest private banks in India today has left behind a dent in the banking sector. But unlike most businesses failing due to competition or simply being outdated the blame for Yes Banks failure is directed towards one-man – 'Rana Kapoor'.
Rana Kapoor's story is similar to that of Icarus. A man who was ready to take great risks to win at all costs. Today, we are going to cover Rana Kapoor, the bad boy of the Indian banking industry. Keep reading to know more.
Rana Kapoor's Life Story Before Yes Bank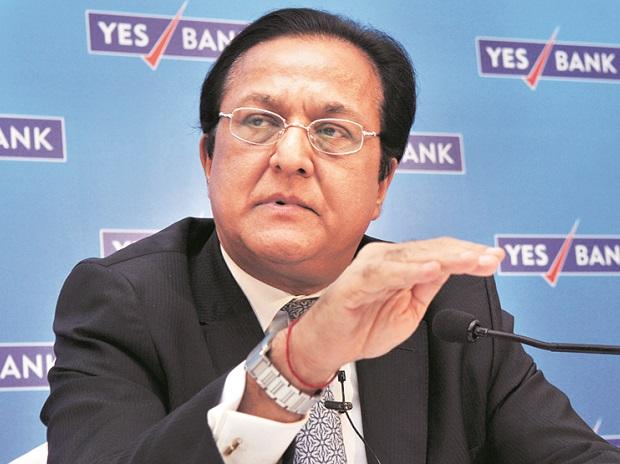 Born in 1957, Kapoor was brought up in New Delhi. He completed his schooling at Frank Anthony Public School and went on to earn a Bachelor of Arts degree from Shri Ram College of Commerce in 1977. Following this, he went on to obtain an MBA degree from Rutgers University in the USA in 1980.
Kapoor began his career in 1980 as a management trainee for the  Bank of America. He worked at the bank for 16 years rising up the ranks to become the head of their wholesale banking business. Following this Kapoor joined ANZ Grindlays Investment Bank as a general manager & country head where he worked for 2 years.  
During this period Kapoor developed a great friendship with Ashok Kapur. Ashok Kapur had held Rana Kapoor's business acumen and skill in high regard. So much so that Ashok is said to have played a role in the marriage of his wife Madhu Kapur's sister Bindu to Rana Kapoor. The two were no longer just friends but relatives now and soon to be business partners. 
Rana Kapoor's Story During the creation of Yes Bank 
Kapoor along with his brother-in-law and Harkirat Singh entered into a partnership with  Rabobank which was looking to enter the Indian market. They entered into a partnership by contributing a capital of Rs. 9 crores each and set up the NBFC. 
The trio sold their stake for $10 million each and began their journey to start their own bank in 2003. The dream was initially of Harkirat Singh who wanted to create a bank that catered to the rural population. It was Ashok who convinced him to also include Rana in their journey of creating Yes Bank.
Singh put together a group of investors which included the trio and Rabobank. Sadly  Harkirat Singh was forced to leave Yes Bank the same year citing differences with the other two partners who dreamt of catering to the private sector in order to become one of the biggest banks in India.
ALSO READ
Struggle for Power of Rana Kapoor
Yes Bank made steady progress in its initial stages and IPO. In 2008 tragedy struck as Ashok Kapur lost his life during the 26/11 terror attacks in Mumbai. This however now meant that Rana Kapoor was the sole promoter left. He now began running Yes Bank as his personal fiefdom.
One of the first moves after his brother in laws death was to ensure that his widow and daughter didn't receive any power within the company. Ashok's wife, Madhu Kapur's name was removed as one of the major promoters of Yes Bank.
This led to a litigation battle between the two families where the two women fought to secure their rights for a seat as the board of directors. The fight spilled outside the court too as Rana Kapoor went on to insult Madhu Kapur at a party and use a family patch-up meeting only to hurl expletives at her.
Finally, the two women received justice as the courts ruled in their favour which resulted in them receiving seats among the board of directors in 2015.
Rana Kapoor's Story – Leadership at Yes Bank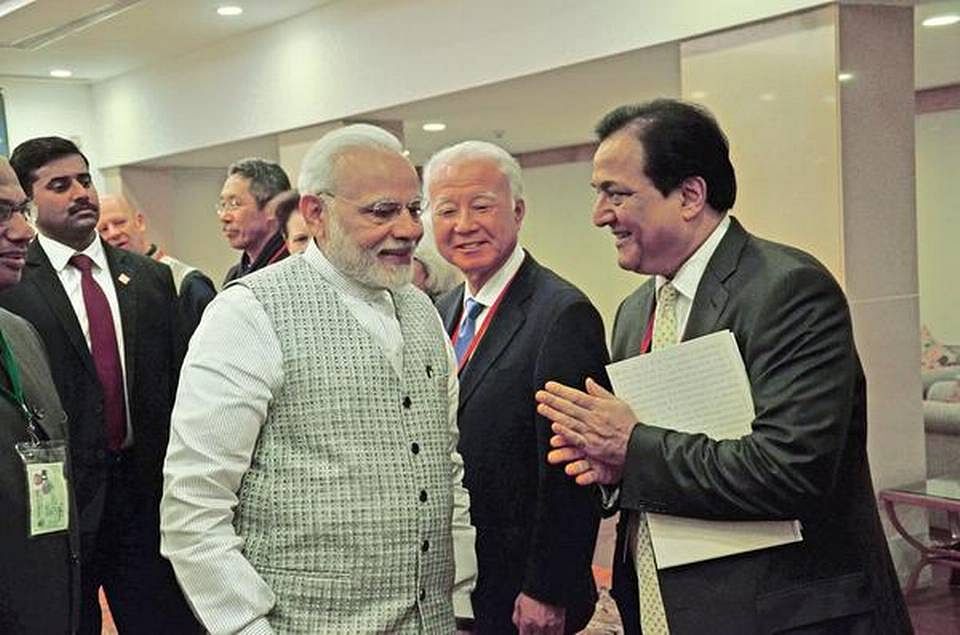 In the midst of the battle for power within the company Yes Bank flourished. Rana Kapoor had created a name for himself in the industry due to his unmatched ability to recover every penny lent to the most shrewd and dubious clients. This earned him the title of 'lender of the last resort'.
It was because of him that only Yes Bank was able to recover dues from clients like Vijay Mallya and Deccan Chronicles. By 2017 the rising share price of Yes Bank had made Rana Kapoor a billionaire.
Rana Kapoor's Story – The Scam of Yes Bank
In 2015, UBS published a negative report about the asset quality of YES Bank's books. Following which Rana Kapoor used his influence to discredit the report. Over the years, however, the truth eventually came out.
Rana Kapoor would lend loans to companies that were turned away from every other bank in the industry. These included companies like Jet, Cox & Kings, and C G Power. He did this in exchange for several kickbacks from the company. However, his skills in recovering the money would fall short over time.
He was able to maintain a positive image for Yes Bank by using other banks to move NPAs among themselves. When the bad debts would increase Yes Bank would sell a bad loan to some other bank by assuring that it will buy the loan asset at the same price later.
This practice allowed Yes Bank to fly under RBI's radar and present good financials. This however began changing after 2017 when Yes Bank could no longer hide their NPAs. Investigations conducted later showed that  Kapoor had sanctioned loans worth ₹30,000 crores out of which ₹20,000 crores were turned into NPA's.
Rana was eventually forced out as the CEO of Yes Bank by the RBI. Investigations that followed the collapse of Yes Bank showed that Rana Kapoor and his family members had received benefits worth Rs 4,300 crore in exchange for sanctioning huge loans. He is also accused of receiving bribes and fraud and embezzlement of over $3 Billion.
The list of those involved in the scam includes his wife Bindu, and all three daughters – Radha Kapoor Khana, Rakhee Kapoor Tandon, and Roshini Kapoor for money laundering. 
ALSO READ
Closing Thoughts
Rana Kapoor's story is that of personal greed and ambition. Despite being one of the great businessmen the country has produced, the once upon a time billionaire was lodged at Taloja Jail, Maharashtra.
The complete story of Yes Banks rise and fall is very well covered by Pavan C. Lall in his book ' Yes Man: The untold story of Rana Kapoor'. A must-read for anyone who enjoys business flicks as Kapoor's story includes all the components for Bollywood to consider. Happy Reading! 

Aron, Bachelors in Commerce from Mangalore University, entered the world of Equity research to explore his interests in financial markets. Outside of work, you can catch him binging on a show, supporting RCB, and dreaming of visiting Kasol soon. He also believes that eating kid's ice-cream is the best way to teach them taxes.