List of Wealthy Indians who went from Riches to Rags: Although it shouldn't come as a surprise, we regularly see Billionaires who also can be horrible at managing their wealth. The answers as to why this happens are always in plain sight as most of these billionaires can be caught flaunting their wealth regularly. They can range from greed, obsession, etc.
According to Forbes, India has 140 Billionaires as of 2021. Compared to the previous year 2020, the count of billionaires has increased (102 in 2020). However, as new billionaires are added, obviously not all billionaires are able to keep their growth trajectory and status. Nevertheless, going from Billions to rags is a totally different story.
Today we take a look at Seven Riches to Rags Indian billionaires who somehow managed to squander away their fortunes which otherwise would have taken lifetimes.
List of 7 Indians who went from Riches to Rags
1. Anil Ambani
Anil Ambani is the chairman of the Reliance Group. He was born into luxury, unlike his father who created his own wealth. After his fathers' death and a property tussle with his brother Mukesh, Anil came out on top. In the year 2008, Anil was named the Sixth richest in the world. The years that followed resulted in the one-time richest Indian somehow losing all his wealth.
He is currently fighting off multiple cases for dues owed. Anil currently claims that he is worth nothing and was recently avoided jail with the help of bail provided by his brother unlike other stories on this list.
2. Ramesh Chandra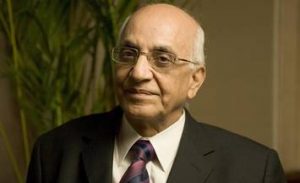 An IIT alumni Ramesh Chandra set up Unitech a real estate company in 1971. Thanks to the real estate boom Unitech was now the second-largest real estate company worth $32 Billion.  He along with his sons had a net worth of 11 Billion in 2007  that was until the Recession of 2008 hit. It was due to the recession that the company began to stagnate.
Further, it was here when Chandra made another grave error of entering the telecom sector. Although Unitech was well received by the consumers' news soon broke out of its involvement in the 2G scam which involved bribing government officials for spectrum licenses. The failing real estate its involvement in the scam led to his sons Sanjay and Ajay Chandra being arrested. 
3. Subrata Roy
Subrata Roy at the helm of Sahara was a larger than life figure. He even named among the top 10 most powerful people in India by India Today. Roy was instrumental in building one of the biggest business empires and India's Second largest employer.
All his fame eroded when news broke of the Sahara Chit Fund Scam amounting to Rs. 24,000 crores. Subrata Roy convicted and lodged in Tihar Jail for 2 years. He was released on parole in 2017.
4. Ranbaxy Singh Brothers
Ranbaxy Singh Brothers are the next name in our list of Riches to rags billionaires. Brothers Malvinder and Shivinder inherited a 33.5% stake in Ranbaxy a pharma company founded by their grandfather. They decided to sell their inheritance in 2008 for $2 Billion. Over the years that followed the brother made a series of bad investment decisions that eroded their wealth.
Their worst investment included a Rs. 3000 crore loan to spiritual guru Gurinder Singh dhillon. The duo today owe a combined due of 500 million. They are currently being sued for siphoning off billions from their financial company-Religare and healthcare company-Fortis.
5. Nirav Modi
Nirav Modi is a luxury diamond jeweler who was also featured on Forbes list billionaires in 2017 with a fortune of $1.8 billion. The Modi brand was one of the most famous in the world with his designs even being auctioned off at Sotheby's.
In 2018 the news of a scam broke out when it was revealed that Modi had scammed PNB of 14,000 crores over the course of 7 years. Nirav Modi fled India after the news broke out and took refuge in London. His extradition proceedings are currently underway.
ALSO READ
6. Vijay Mallya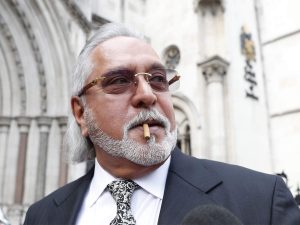 Vijay Mallya, a former billionaire popularly known as the King of Good Times. He inherited his fathers' liquor business at the age of 28 and went on to transform it into a multibillion-dollar business. Trouble started brewing for Mallya when he decided to venture into the airline sector with Kingfisher Airlines. Although the Airline took off well it soon faced trouble after the 2008 Recession.
In a desperate need for funds, Mallya duped banks for loans by placing weak collaterals. Once it was evident that Kingfisher had sunk despite his efforts, the news of the Rs. 9,000 crore scam broke out. Mallya fled the country and is currently seeking refuge in the UK. Proceedings to extradite him are underway.
ALSO READ
7. Ramalinga Raju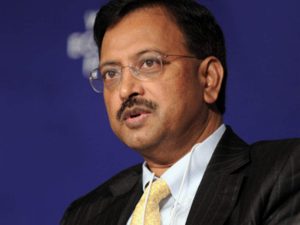 Ramalinga Raju founded Satyam Computers Services Ltd in 1987. Raju went on to build it into the fourth largest IT software exporter in the country with the firm worth $2billion in 2008. In order to siphon off funds from the company, Raju began manipulating the financial records to give the impression that the company was growing well. In reality, funds were simply being taken out and being invested in real estate.
This was done in hopes of making a profit on the sales of property at higher prices but the recession of 2008 hit the real estate markets hard tarnishing Raju's plan forcing him to come clean. Raju along with his brothers and 7 other was sentenced to prison.
Closing Thoughts

"It doesn't matter how much money you can earn, what matters is how much you can keep."
Today, we looked at the Riches to Rags stories of the popular businessman in India. However, business people are not the only ones who go from rich to poor. You might already know the names of many celebrities or sports stars who went through a similar journey. Our advisive will be to know their journey and learn from them.
That's all for this post on the list of Popular Wealthy Indians who went from Riches to Rags. In any case, if we missed any popular name, feel free to comment below. Have a great day and take care!

Aron, Bachelors in Commerce from Mangalore University, entered the world of Equity research to explore his interests in financial markets. Outside of work, you can catch him binging on a show, supporting RCB, and dreaming of visiting Kasol soon. He also believes that eating kid's ice-cream is the best way to teach them taxes.
---
Start Your Stock Market Journey Today!
Want to learn Stock Market trading and Investing? Make sure to check out exclusive Stock Market courses by FinGrad, the learning initiative by Trade Brains. You can enroll in FREE courses and webinars available on FinGrad today and get ahead in your trading career. Join now!!