TATA EV Ecosystem is Helping to Build a Greener Future: Tata is arguable one of the largest name in the automobile sector and is also a frontrunner in India's EV race. But what makes them special when it comes to EV? Every person who wants to buy an EV faces several roadblocks.
Does the Indian environment support EV? Are there enough charging stations to support an EV? What is the Indian battery environment like? These are some of the questions that are concerning to EV buyers among various others.
Tata on the other hand unlike other EV makers has decided to address these problems through their Tata EV Ecosystem! It is not enough to simply produce and release an EV but also to make sure that the environment supports it.
In this article, we take a look at how Tata is building a whole ecosystem to make an electric future a reality. We also will try to analyse the synergy that can be formed by the contribution of each company under the Tata group to create the Tata EV ecosystem. Keep Reading to Find out!
Current Scenario of EV Sector in India
India is a signatory to the Paris Climate Agreement! This means that the country is expected to reduce its carbon emissions by around 35 per cent of its 2005 levels by 2030. The government is also aiming to make 30 per cent of private cars on its roads electric by 2030. Currently, less than 1 per cent of cars sold in the country are EVs.
According to data from the Society of Manufacturers of EVs, merely 5,905 electric cars were sold in India in FY 2021. The low sales are due to factors including a lack of charging infrastructure and the high cost of EVs. These factors cause a lack of demand and are one of the reasons why Indian manufacturers are reluctant to get into the EV business.
How is the Indian Government Helping the EV Environment?
India's electric vehicle industry has been slow to take off, despite receiving a push from the government. This push is aimed at transitioning away from internal combustion engine cars in order to reduce pollution levels and dependence on costly fuel imports.
The FAME (Faster Adoption and Manufacturing of Hybrid and EV) scheme was introduced to incentivise the production of EVs. Currently, in its second phase—which runs until March 2022, it has an outlay of Rs 10,000 crore. The scheme is extended to cover electric two-wheelers, three-wheelers, and buses.
NITI Aayog recently introduced a one-stop destination for all information on electric vehicles- E-Amrit. It will help the buyers with their purchase, investment opportunities, policies and subsidies.
Furthermore, the government recently launched a $3.5bn incentive scheme to encourage the manufacturing of EVs and their components. Adding to it, the government introduced a Production Linked Incentive (PLI) scheme with Rs 18,000 crore worth of subsidies to incentivise lithium-ion battery production.
ALSO READ
A Closer Look at Tata Uni'EV'erse
The company has launched a comprehensive Tata EV ecosystem in FY20- called Tata UniEVerse. This will provide a unique collaboration platform ('One Tata') for all the Tata companies. Tata is probably the only vertically integrated Indian player in the space.
Between July and September, their sales grew by 50 per cent, led largely by a 193 per cent growth in the company's electric vehicle (EV) portfolio. These comprised the popular Nexon EV and Tata Tigor EV. During that time, Tata Motors sold 2,700 units of its EVs, compared to around 900 units the previous year.
Recently, Tata received a huge boost when US private equity firm TPG's Rise Climate Fund and Abu Dhabi holding company ADQ announced that they would inject $1 billion into Tata Motors' passenger EV business.
They will acquire somewhere between 11 per cent and 15 per cent stake in Tata's EV business respectively. The EV business will be spun out into a new unit that is valued at $9.1bn.
The company also stated that they will invest more than $2bn in its EV business over the next five years This will be used to ramp up growth and bolster its position as India's market leader in the EV sector.
Tata Motors has set up a separate subsidiary to conduct its EV business — Tata Motors EVco Ltd. It has the biggest share of the country's electric car market, accounting for about 70 per cent. The company has big names like Jaguar Land Rover, under its belt.
For their luxury offering JLR, Tata Motor's vision is to make Jaguar an all-electric brand by 2025. The first battery-electric (BEV) Land Rover is slated for launch by 2024. The BEV will become available on all JLR models by 2030, with 60 per cent sales coming from such models by 2030.
The company has also planned to roll out new BEV's in its domestic product by 2025. These include Altroz EV, Tata Punch EV, Sierra EV, Tata Iris EV, Tata Ace EV and EVision.

Tata Power has developed a robust software platform for customers of EV charging. The company released a mobile-based application-Tata Power EZCharge to give its consumers a simple and easy charging experience. This app will also help in locating EV charging stations and enable bill payments online, making it one of its kind.
Tata Power has also collaborated with Original Equipment Manufacturers (OEMs) to roll out EV charging infrastructure. They aim to expand their presence further in many cities of India. Currently, Tata Power has 700 fast chargers installed across the country. The Company is planning to have a base of 10,000 charging stations across the country.
It has partnered with Tata Motors Limited, MG Motors India Limited, Jaguar Land Rover, TVS & more, for developing EV charging infrastructure for their customers and dealers. This will provide battery charging facilities and captive charger installations at the customers' homes.
Tata Power and Hindustan Petroleum Corporation Limited (HPCL) have joined hands to provide end-to-end EV charging stations at HPCL's retail outlets (petrol pumps) in multiple cities and major highways across the country.
Currently, the major factor driving up the price of EVs is the cost of batteries. This is because of the dependence on imports. To combat that, Tata Chemicals has established a circular economy in its lithium-ion battery business.
By recycling Li-ion batteries, they will recover valuable materials that are part of these products. This has given birth to their latest offering – InsperiCoTM, an industrial-grade chemical is the world's first branded recycled cobalt
The EVs being deployed comprise a 2.2 Ton 230.4 kWh Lithium-ion battery pack with a sophisticated cooling system and a battery management system. This will give it the capability to operate at ambient temperatures up to 60 degrees Celsius. The battery pack would be powered by a 160-kWh charger setup which would be able to charge the battery from 0 to 100% in 90 min.
With zero tailpipe emission, each electric vehicle would reduce the GHG footprint by more than 125 tCO2e every year.
Tata Chemicals is also looking to explore opportunities in the energy storage space. It has recently acquired 127 acres of land in Gujarat to develop a Lithium-ion manufacturing facility.
According to reports, the company has partnered with the Indian Space Research Organisation (ISRO) to use its cell technology. In addition, it is also exploring opportunities in the battery recycling space. The company's stock has tripled within a year, indicating the market's optimism.
Tata Sons, parent of Tata Motors, is also exploring opportunities to invest in lithium cell manufacturing in India and Europe. They aim to establish a proper supply chain for its zero-emission vehicles in the coming decade.
Tata Steel has tied up with an Indian start-up to pursue its aspiration of deploying Electric Vehicles for its steel transport. This endeavour marks the first-ever deployment of Electric Vehicles by any steel producer in the country for transportation of finished steel.
Tata Steel has contracted for 27 EVs, each with a carrying capacity of 35 tonnes of steel (minimum capacity). The Company plans to deploy 15 EVs at its Jamshedpur plant and 12 EVs at its Sahibabad plant.
5. Tata's Motors Finance
Tata's Motors Finance will offer structured solutions for fleet buyers and support in designing financial solutions. These companies allow aspiring vehicle owners to avail low-cost loans and buy electric vehicles with ease.
Their insurance arm, Tata AIG, has launched comprehensive EV insurance policies for car buyers. The insurance regulator, IRDAI, has already asked companies to price EV insurance at a 15 per cent discount to general car insurance. This was done as a means to incentivise EV adoption.
The EV financing industry in India is expected to touch the Rs 3.7 lakh crore mark by 2030. This is practically 80% of what the retail vehicle finance industry is today.
6. Tata Autocomp
Tata AutoComp has signed a Memorandum of Understanding (MoU) with USA based company, Tellus Power Green to supply AC and DC Fast Chargers for an entire range of electric vehicles. It includes Two Wheelers, Three Wheelers, Passenger Vehicles and Commercial Vehicles in India.
Tata AutoComp plans to invest more than Rs 500 crore to set up new plants and localize electric vehicle parts. The company sees this division to account for a quarter of its overall business in the coming five years, accounting for a minimum of about $300 million.
7. Tata Consultancy Services and ELXSI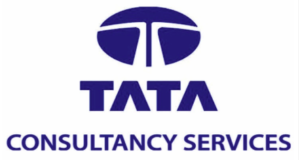 TCS and ELXSI will speed up research, production design, ADAS systems, connected car technologies, etc.
Elxsi is also involved in e-vehicle testing space through hardware-in-the-loop simulation. It offers functional testing, diagnostic tests, drive scenario, range verification and other services for EV manufacturers.
TCS has used its Intellectual Property (IP) –HOBS, as the foundational technology on which it will build its EV charging network. HOBS is an agile next-gen platform for subscription-based digital business that provides a full suite of EV charge point management capabilities.
The solution allows ecosystem integration across car owners, charging stations, and other partners.
In Closing
The Indian automotive industry is the fifth-largest in the world and is estimated to be the third-largest by 2030. According to a study by CEEW Centre for Energy Finance(CEEW-CEF), the EV market in India will be a US$206 billion opportunity by 2030.
This would require a cumulative investment of over US$180 billion in vehicle production and charging infrastructure in the country. This provides a huge investment opportunity for the investor. Some estimates also show that the EV market will grow at 36 per cent CAGR by 2026. This will not only boost the EV industry but also the economy as a whole.
The Tatas have come up with this strategy to align all its business verticals to create the Tata EV ecosystem. It will be interesting to see what new plans the conglomerate will have in the upcoming years to become the market leader in the EV sector.
That's all for the article on "TATA EV Ecosystem". Let us know what your thoughts are on the EV industry in the comments below. Also, let us know if you would invest in India's EV future. Happy Reading!
You can now get the latest updates in the stock market on Trade Brains News and you can even use our Trade Brains Portal for fundamental analysis of your favourite stocks.

---
Start Your Stock Market Journey Today!
Want to learn Stock Market trading and Investing? Make sure to check out exclusive Stock Market courses by FinGrad, the learning initiative by Trade Brains. You can enroll in FREE courses and webinars available on FinGrad today and get ahead in your trading career. Join now!!