Learn what is AMFI – Association of Mutual Funds in India: As an investor, there are many institutions set up in the market to ensure that you are informed and at the same time to also protect your rights.
One such institution is the Association of Mutual Funds in India (AMFI). So What is AMFI and what exactly does AMFI do? Moreover, why AMFI was set up? We answer these questions in this article.
What is AMFI – Association of Mutual Funds in India?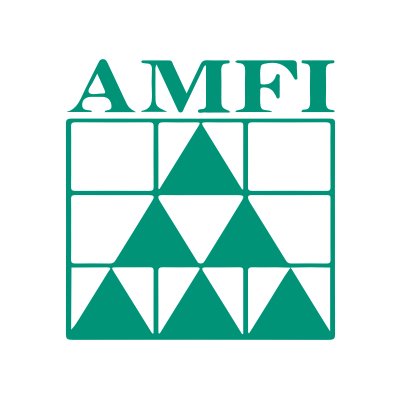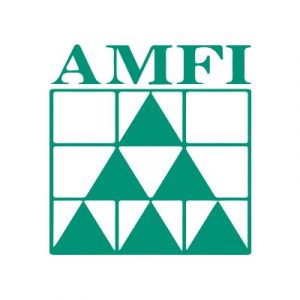 The mutual fund industry took birth in India with the formation of  Unit Trust India (UTI) in 1963. Other players entered the market only in 1987. But despite this, the industry suffered from preconceived norms of it being a risky and ambiguous investment due to a lack of information.
In order to combat these myths, the Association of Mutual Funds in India (AMFI) was incorporated on 22nd August 1995.
The AMFI is a non-profit government organization that acts as the primary regulator under the SEBI. One of its major functions is to keep the investors informed about the Mutual Fund market and protect the interest of investors.
Currently, it comprises 43 member Asset Management Companies (AMC) that are registered with SEBI.
We have seen many cases where investors' money is misused. In the case where the AMC does not follow transparency norms or if the investor is facing trouble in dealing with his fund house the next step would be to inform the AMFI which has been set up for the protection of investors' interest.
The AMFI maintains high standards of operation and ensures that investors are well-informed. One of the important means through which AMFI does this is by updating its website with important information pertaining to mutual funds. Even the advertisements put forth by AMFI ensure that the investors are informed about the risks associated with mutual funds.
Since its formation, it has set various regulations in order to ensure that ethics and transparency are maintained in the mutual fund industry.
What are the Objectives of the AMFI?
The Association of Mutual Funds in India (AMFI) has several objectives. Some of them are mentioned below:
Ensures that mutual funds operate under a uniform set of ethical and professional standards.

Once the standards are defined, AMFI also encourages and ensures that AMCs and mutual funds follow and maintain them in the due course of business. 

They also assist all the parties involved like

distributors, advisories, agents, asset management companies, and other bodies to comply with their guidelines.

AMFI receives guidance from SEBI and works closely with them on matters concerning mutual funds.

They represent the government, Finance Ministry, RBI, and SEBI on all matters that relate to the mutual fund industry.

It also distributes information on mutual funds as investments and also conducts research, and

workshops on different funds. They also conduct a

nationwide investor awareness program.

It also takes disciplinary action in the case of a violation of the code of conduct.

They safeguard the interests of investors. AMFI has introduced a facility through which investors can put forth grievances or register complaints against fund managers or any fund houses.

They also safeguard the interests of AMCs.
ALSO, READ
What is the ARN and Why is it important to investors?
There are many entities we may come in contact with before investing in mutual funds. These include agents, brokers, and other intermediaries. But how do we know which of these are credible? This is where the ARN comes into play. ARN stands for AMFI Registration Number.
AMFI only authorizes those who are qualified to sell the funds to prospective buyers. If any fund manager, broker agent, or any other company wants to deal with mutual funds they have to get a permit from AMFI to do so. This will be provided to them by AMFI in the form of ARN.
Fund houses and other intermediaries who acquire the ARN from AMFI are credible and have the professional knowledge required to invest in mutual funds. It is a legal offense if anyone sells or recommends mutual fund units to investors without the ARN license.
It only issues the ARN on the clearance of the National Institute of Securities Market (NISM) certification which is valid for three years. The NISM is a training institute that offers certifications related to the securities market.
It is very important for investors to ensure that third-party agents or intermediaries have an ARN before investing.
Closing Thoughts
The Indian mutual fund industry has grown in leaps and bounds. In the 90s a very small fraction of the population invested in mutual funds. The awareness of these investment schemes has grown significantly. Today even the youth take part in these investments thanks to the efforts of institutions like AMFI. Happy Investing!
By utilizing the stock screener, stock heatmap, portfolio backtesting, and stock compare tool on the Trade Brains portal, investors gain access to comprehensive tools that enable them to identify the best stocks and make well-informed investment decisions.


Aron, Bachelors in Commerce from Mangalore University, entered the world of Equity research to explore his interests in financial markets. Outside of work, you can catch him binging on a show, supporting RCB, and dreaming of visiting Kasol soon. He also believes that eating kid's ice-cream is the best way to teach them taxes.
---
Start Your Stock Market Journey Today!
Want to learn Stock Market trading and Investing? Make sure to check out exclusive Stock Market courses by FinGrad, the learning initiative by Trade Brains. You can enroll in FREE courses and webinars available on FinGrad today and get ahead in your trading career. Join now!!