List of worst performing stocks in India: The Indian markets have been under pressure since the start of this year. The benchmark NIFTY50 index is at 0.49% year to date. Rising commodity prices, rocketing inflation, the Russia-Ukraine war, FPI selling, and rising interest rates have been cruel to the stock market.
However, still, it is much better than losing 90% of your investment amount. Yes. you read that right. There have been glorious companies losing that much in value.
In this article, we will be taking a look at the worst-performing stocks of the previous half-decade. Keep Reading to find out!
Worst Performing Stocks During the Previous Five Years!
1. Worst Performing Stocks in India – Cox & Kings 
Indians have definitely come across this name if they were looking to book a sweet all-inclusive vacation throughout the country. For a good period of time, Cox & Kings was one of the biggest tour operator companies in India run by its promoter Peter Kerkar.
The company operates its leisure travel business across India through 241 points of presence covering 149 cities to distribute its products and services. Not only this the company also had services spanning 17 international locations.
But Then How did it All Go Wrong for Cox & Kings?
At its height spanning 14 years between 2002 and 2016, the company went on an acquisition spree. They successfully acquired 9 major business units across the world. Sounds all good right? But this is where Cox & Kings started going wrong. They made these acquisitions at highly overvalued prices.
This, in turn, resulted in a massive draining of cash which otherwise would've acted as a cushion to the business. If we take a look at the company's annual report for 2017, they had a total of 137 subsidiaries. For the 4 year period between 2015 and 2019, the company showed sales worth ₹3098 Crores.
Although one may look at these good figures the story keeps getting worse. These sales were made to 15 nonexistent customers. These are where the bells of a scam start ringing.
Over time Cox &  Kings had taken loans of Rs. 3,462 crores from the bank. But instead of putting all this money to good use, the promoters siphoned off the money. Peter Kerkar the promoter diverted Rs. 800 crores of the loan money to his other personal companies.
Once the news of the scam broke out there was no saving its shares. The stock price fell from Rs. 227 in February 2017 to Rs. 1.63 in February 2022, before getting delisted from the bourses. The market cap of the company fell from Rs. 4,152 crore to Rs. 30 crore giving a negative return of 99.30%. This made it the absolute worst-performing stock in India over the last 5 years.
ALSO, READ
2. Worst Performing Stocks in India – PC JEWELLERS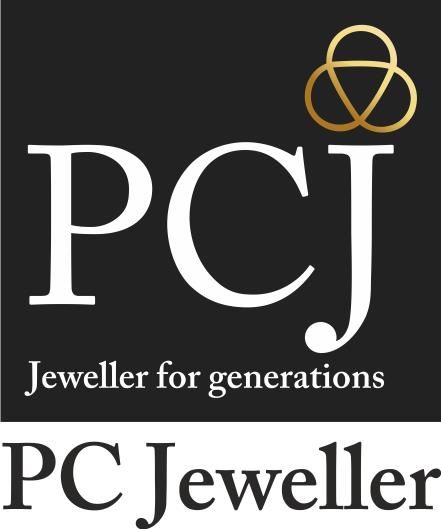 PC Jewellers was founded by Mr. Padam Chand Gupta in 2005. The company is primarily engaged in selling gold & diamond jewelry. Owing to its good business and the favorable environment in the Indian markets, PC Jewellers today has 4 jewelry retail outlets across 70 cities in India.
PC Jewellers was listed on the stock exchange in 2012 at an IPO price band of Rs. 125-135. Following this, the company also produced good financial results when it came to sales from 2012-15. Taking note of this the stock price also began gaining momentum after 2015. It touched an all-time high of 600 Rs in January 2018.
But Then Where did it All Go Wrong for PC Jewellers? 
When we take a look at the reasons behind the decline of PC Jewellers we find as many as three main causes. To start with, on January 25th, 2018, Vakrangee bought an Rs, 112 crore stake in PC jewellers. But companies get acquired all the time and this generally has the opposite effect as noticed in PC Jewellers. 
This raised alarms as Vakrangee was an IT company with should have had no interest in the jewelry business. In addition to this Vakrangee also issued guidelines that basically prohibited the company from buying an equity stake in other companies.
This further raised a red flag to investors looking to invest in the company. To make matters worse in just 5 days after the deal on 30th January 2018 Vakrangee sold off its stake in PC jewellers. This resulted in a panic selling of the stock in the market.
The actions of the promoters did not help either during this period. Promoter Padam Chand Gupta gifted 2% of his equity stake in PC Jewellers to an unknown relative. This kept sending unhealthy signals to other investors in the market.
Investors were now of the impression that the promoters were trying to dilute their stake in the business. In a final move to save their stock price from the free fall, PC jewelers announced a buyback of shares worth 4245 crores. In a surprise turn of events, bankers of the company refused to provide PC with a No Objection Certificate.
This was the final nail in PC Jewellers' coffin. This was because nobody wanted anything much to do with a company its own bankers had refused. From 2017 to 2022 the company almost 90% of its stock price. This resulted in the market cap of the company falling from Rs. 11,641 crores to Rs. 1,156.53 crores.
3. Worst Performing Stocks in India – SINTEX INDUSTRIES
Founded in 1975, Sintex Industries is a major textile & yarn maker based in Gujarat. The company is engaged in the business of turning cotton into quality yarn. The company has operations covering the entire value chain of cotton.
Starting from fiber to finished fabric. In addition to this, the company's textile division manufactures high-value yarn-dyed structured fabrics corduroy, and items relating to home textiles.
Where Did it All Go Wrong for Syntex Industries?
Like many other companies that harbor a ticking time bomb when taking on debt financing, Sintex also fell prey to the same. Over the last few years, Sintex Industries' debts increased significantly. It reached a point where the company's debt was greater than the network's.
In addition to this Sintex was engaged in the cotton industry whose fluctuating prices further affected its business. This doubled their operating expenses. Sintex also depended heavily on its exports. The falling rupee did not help lessen its burden.
At this stage, even the promoters could not raise any more funds to help the business as they had already pledged most of their holdings. Eventually, the company began defaulting on its loan payments in 2019.
This also resulted in the company's credit rating being downgraded to the D category. This further resulted in triggering a fall in its stock price. Over a span of 5 years between 2017-2022, the company's stock price fell by 94%, before getting delisted in March 2022.
4. Worst Performing Stocks in India – Yes Bank
The story of Yes Bank is the perfect example of a success story gone wrong in the banking industry. Yes Bank was founded in 2003 by Rana Kapoor and Ashok Kapur. It began its operation in 2004.
The bank network spanned 1120 locations across all 29 states in India. By 2019, the bank was already one of the top four private lenders in India.
Where Did It All Go Wrong for Yes Bank?
The majority of the issues related to Yes Bank were related to corporate governance and compliance. These began after the demise of the co-founder Ashok Kapur. This also involved Rana Kapoor making sure he did everything to get as much control within the company after the demise of his partner.
Madhu Kapur, the wife of Ashok Kapur, even raised allegations against Rana Kapoor. These allegations involved sidelining her in company affairs and not involving her in the decision-making process within the company. This incident raised many eyebrows about the working of the company and put Rana Kapoor's image in the negative limelight.
Another drawback that Yes Bank had was its founder Rana Kapoor's mantra of "Growth at any cost". Since the inception of Yes Bank, the bank has been extremely aggressive in its lending to corporates. As per a report by UBS, Yes Bank had the highest growth in loans given to stressed companies.
Yes Bank had 62% loans from the corporate sector. Out of these 47% of the loans were disbursed to just 12 loan accounts. Rana Kapoor soon became the most sought-after banker for stressed companies wanting to raise capital.
During his tenure as head Yes Bank loaned funds to IL&FS, Anil Ambani Group, DHFL, Cox &Kings, Jet Airways & Vodafone-Idea along with several other stressed entities. This resulted in the banks' assets & advances growing by a CAGR of 34.1%.
However, with growth came a substantial jump in NPA. Yes Bank however under-reported its NPA by a huge margin from 2016-2018 in an attempt to mislead its investors. When this scam broke out the true picture of its NPAs finally came out.
Most of the stressed entities given loans by Yes Bank have either defaulted or are under restructuring. The stock price of the bank fluctuated from a period high of Rs. 404 per share to a low of Rs. 5.55 per share in just 5 years. The stock has lost more than 95% of its market cap and is currently trading for Rs. 15.95.
The bank was brought under RBI's direct vigilance. It has now come out of the Restructuring Scheme of 2022.
5. Worst Performing Stocks in India – Jet Airways
All of us remember flying in this economical airline. Jet Airways was one of the biggest airline companies in India with a market share of 22.5% in 2015. The airline was founded by Mr Naresh Goyal on April 1, 1992. It commenced its first flight on May 5, 1993, and until its last trip on April 17, 2019 –the sky was the limit.
Where Did it All Go Wrong for Jet Airways?
The problems with Jet Airways can be summarised in 6 words: Mismanagement, Overvalued Acquisitions, Sudden transitions, and debt. 
Mismanagement- Every company and organization rests on the abilities of its management board. The founder of Jet Airways decided to become a one-man army for Jet Airways and did not hire a sound management committee to assist him in running the airline.
Acquisition at an overvalued price- The management's decision to buy the aging fleet of Sahara Airlines didn't fit and proved to be a fatal decision for the company.
Sudden transition-Jet Airways tried to switch places and to react to the competitive strategy of the other low-cost carriers. But it failed to realize that the fleets of IndiGo, GoAir, or SpiceJet are designed for low prices whereas Jet had always been envisioned as a full-flight service with excellent service.
Drowning in Debt
Jet Airways was never good with money. It kept on incurring debt and spending more than its revenue. The employees were paid lavishly when compared to the industry standards. For the sake of providing comfort and luxury, the Naresh Goyal-backed airline compromised with finances.
The 26-year-old airline has posted losses in eight of the past 10 years and its share of the domestic passenger market has fallen to about 15.5% in 2018 from 22.5% in 2015. The company has lost more than 83% of its market capitalization in the 5 years.
The carrier also lost its flying license during the period. Recently, it was bailed out by a private equity firm and Dubai-based businessmen. The company has also got its license back recently and may be at the cusp of a turnaround.
Conclusion 
We have observed that the majority of the companies that are worst-performing stocks in India in the past 5 years have some common traits and factors.
Poor management quality
Weak corporate Governance
High promoter pledge
Business dynamics & major technological changes
High debt levels
Related Party transactions in companies
Most of the discussed companies have lost more than 90% of their market capitalization since September 2016. Our understanding after researching this subject is that investors should take management quality into priority while making their investments to avoid investing in poor-quality companies.
Another observation is that most of the companies that have gone bankrupt were running strong businesses. There have been very few genuine business failures in India due to technological advancements or business dynamics changing.
The majority of the companies that have failed belong to promoters who have used dubious methods to hide their wrongdoings but ultimately got caught up with the law. We would advise young investors to take caution while investing and refer to this article "Worst Performing Stocks in India For 5 Years" for their queries. Happy Investing!
By utilizing the stock screener, stock heatmap, portfolio backtesting, and stock compare tool on the Trade Brains portal, investors gain access to comprehensive tools that enable them to identify the best stocks and make well-informed investment decisions.

---
Start Your Stock Market Journey Today!
Want to learn Stock Market trading and Investing? Make sure to check out exclusive Stock Market courses by FinGrad, the learning initiative by Trade Brains. You can enroll in FREE courses and webinars available on FinGrad today and get ahead in your trading career. Join now!!