List of Best Metal Stocks in India – Indian Metal Industry: Did you know that the practice of manufacturing practical metals first began in India? Archaeological sites have been found in UP which provides evidence of iron implements all the way back to 1800 BCE. The Metal industry in India already has a significant place in history and today competes to once again achieve the status in global markets as well. Today we examine the Indian metal industry and the top companies that play an important role in the industry.
Post-Independence Indian leaders realized that in order to achieve economic growth one of the sectors they would have to focus on would be the metal industry. Historically too, the metal industry has had a dominant role so much so that it is now widely regarded as an indicator of economic progress. In Order to achieve this goal, it would be necessary to develop the primary(raw material), secondary(manufacturing), and tertiary sector(services sector) simultaneously as metals( primarily steel) was the common link between all three sectors.
Over the years this industry has contributed immensely to the country's growth. Today India produces 87 minerals, which includes 4 fuel, 10 metallic, 47 non-metallic, 3 atomic, and 23 minor minerals.
India has several advantages over global players in this industry. The first being its strategic location. This puts it right in the middle of fast-developing Asian markets. In addition to this, the local demand is driven by growth initiatives also provides a boost to the industry. These initiatives include expansion of railway networks, the Housing for all by 2022 scheme (20 million houses), the developing shipbuilding industry, the defense sector being opened up to private players, growth in the automobile sector Development of 100 Smart Cities, Power For All, etc. All of these rely on metals hence mandating the metal industry's growth along with theirs.
Let us now take a look at the different metal industries and the respective top companies in these industries. Here, we'll cover the best metal stocks in India. Let's get started.

A) Steel Industry
In 2019 India replaced Japan to become the world's second-largest crude steel producer at 111.2 MT. The Government realizing the importance and potential of the industry takes special consideration in assisting the improvement of its performance. Currently, the steel industry contributes slightly more than 2% of the country's GDP. This however accounts for its direct contribution. Indirectly its contribution is much higher. According to the World Steel Association for every two jobs created in the steel industry, 13 more jobs are created across the supply chain. The Ministry of Steel aims to increase the steel production capacity to 300 MT by 2030-31, indicating the opportunities in the sector.
Following are the three best metal stocks in India leading in the steel industry. Together these players account for around 50% of the capacity of the steel industry.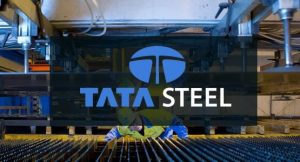 Tata Steel is not only Indias largest steel company but also makes it in the top 10 globally with a capacity of 34 MnTPA. It was established in 1907 and was Asia's first integrated private steel company. It also operates in Europe, which accounts for 12.1 MnTPA of its capacity. The acquisition of Bhushan Steel Limited in the year 18-19 added to the size of the company. 
Tata Steel has manufacturing units in Jamshedpur, Jharkhand, and Kalinganagar, Odisha. As of 2019 the company had revenues of US$22 billion.
JSW Steel is part of the JSW Group and is the second-largest steel company in India. The company began with a single facility in 1982 and today has grown to have a capacity of 18 MnTPA. Its plants are present in the states of  Karnataka, Tamil Nadu, and Maharashtra. The company further plans to expand its capacity to 40 MnTPA. It is also India's leading manufacturer and exporter of coated steel with a capacity of 1.8 MTPA. 
JSW Steel also has an international presence with plates and pipes plant, and mining facilities in the United States, Chile, and Mozambique. As of 2019, the company had revenues of US$12 billion.
Steel Authority of India Limited is a Public Sector Enterprises and was formed in 1974 as part of the government's efforts to promote the country's economic growth. It is the 20th largest steel producer in the world and the 3rd largest in India. SAIL produces iron and steel at 5 integrated steel plants at Bhilai, Rourkela, Durgapur, Bokaro, and Burnpur(Asansol) and 3 special steel plants at Salem, Durgapur, and Bhadravathi. As of 2019 the company had revenues of US$9.5 billion.
ALSO READ
B) Copper Industry
Unlike in Steel  India falls behind in the Copper Industry. The growth in this sector is mainly driven by China. Although India exports copper there is still a significant portion of copper imported into the country. The major challenges that players face in this industry are due to outdated technology, improper infrastructure, high setup cost, high funding cost, and lack of skilled professionals. The period 2011-12 to 2016-17 has seen imports tripling at a CAGR of 15.4%. Following are currently the best metal stocks in India in the Copper Industry.
Steel Authority of India Limited is a Public Sector Enterprises and was formed in 1973. HCL is the only Indian Copper producer that engages in a wide spectrum of activities ranging from Mining, Beneficiation, Smelting, Refining, and Continuous Cast Rod manufacturer.  It is the first Indian Copper Producer to be accredited with ISO 9002 certification for Continuous Cast Rod Manufacturer. Its mines and plants are spread across five operating Units, one each in the States of Rajasthan, Madhya Pradesh, Jharkhand, Maharashtra, and Gujarat.
Bhagyanagar India Ltd.(BIL) was founded in 1985 and is the second largest of the companies producing copper products in India. The Company deals in Copper products such as Copper Rod, Strips, Pipes, Busbars, Sheets among others. Over the years the organization has diversified into Telecom products, Solar Products, and Real Estate. The Company has been run by three generations of the Surana family and is Headquartered in Hyderabad.
The company was initially incorporated in 1981 with the name Shri Krishna Strips Ltd before changing it to Arcotech Ltd. It manufactures Copper as well as copper alloys products and aluminum products like Plates/Bars sheets strips foils and rods. It was able to establish itself as one of the major players in the industry Industry mainly by creating a niche in producing micro-thin foils up to 0.035 mm. Apart from copper the company also produces Phosphor Bronze, Nickel Silver, Nickel Brass, Cupro Nickel, Aluminium Bronze.
C) Zinc Industry
Zinc is the fourth most widely used metal globally after steel, Aluminium, and Copper. Just like other metals this industry too is led by China. China accounts for a 33.8% share of the total world production. The Demand for Zinc in India is based on the steel market. This is because Zinc is used in galvanizing and coatings of iron and steel to protect it from corrosion. 70% of the total demand for Zinc is dependent on Steel.  Following are currently the top players in the Industry.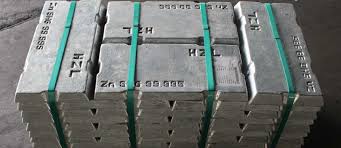 Hindustan Zinc is India's largest and world's second-largest zinc-lead miner. The company was incorporated as Metal Corporation of India in 1966 as a Public sector undertaking. Today the company is a subsidiary of Vedanta Limited which owns a 64.9% stake in the Company while the Government of India holds a 29.5% minority stake. The company has a reserve base of 114.7 million MT with an average zinc-lead grade of 8.7% and mineral resources of 288 million MT. They have a mine life of over 25 years. The company currently holds a 78% market share in India's primary zinc industry.
Mewat Zinc is a Public Sector Enterprises and was formed in 1991. It produces zinc metal and related products and conducts business out of India. The company has been promoted by Industrialists and Technocrats.
3. Sunrise Zinc Limited
Sunrise Zinc Limited is an unlisted public company and was incorporated in 1993. It is located in South Goa, Goa. The proposed activities of the company are to manufacture Electrolyte Zinc, Copper Sulphate, and GOB Zinc.
D) Aluminium Industry
In comparison to other non-ferrous metals, Aluminium is the fastest growing metal. Its distinct properties of having higher strength to weight ratio, resistance to corrosion, formability, dampness make it highly valuable. Its demand has increased primarily due to its usefulness in the automobile industry. India is improving its stance in the sector as during 2011-12 to 2016-17 transformed India from being a net importer to a net exporter of Aluminium with a CAGR of 30%. Following are the best metal stocks in India in the Aluminium industry.
Hindalco Industries Limited an Indian aluminum manufacturing company. It is a subsidiary of the Aditya Birla Group. It is also one of the most profitable of all aluminum manufacturing companies in India.  Hindalco is one of the world's largest aluminum rolling companies and one of the biggest producers of primary aluminum in Asia.
The company has plants located in Odisha, West Bengal, Nagpur in Maharashtra, Renukoot in Uttar Pradesh, and Taloja near Mumbai in Maharashtra. Its subsidiary company – Hindalco-Almex Aerospace Limited manufactures high-strength aluminum alloys for applications in the aerospace, sporting goods, and surface transport industries. As of 2019 the company had a revenue of US$18 billion.
National Aluminium Company Limited, is a Public Sector Undertaking and was incorporated in 1981. The company is managed by the Ministry of Mines. The company is one of the largest integrated Bauxite-Alumina-Aluminium-Power Complex in the country encompassing bauxite mining, alumina refining, aluminum smelting and casting, power generation, rail, and port operations. As of 2019 the company had a revenue of US$1.2 billion.
3. BALCO
Bharat Aluminium Co. Ltd. was a  Public Sector Undertaking and was incorporated in the year 1965. In 2001 the company was taken over by Vedanta Resources. The company was the first to produce alloy rods for conductors used in the power transmission industry, the first to roll material for Aerospace in the country, and the first to set up the widest Hot Rolling Mill in India.
ALSO READ
Closing Thoughts
Today, we covered the Indian metal industry and the best metal stocks in India. In the last few years, India's domestic metal industry has suffered from a slump one of the causes being that of the trade wars impacting the industry. Most recently the pandemic brought the industry to a halt. This however is temporary and the growth is expected to pick up as soon as India begins focussing on its infrastructure developmental goals.
Unfortunately, the industry being capital intensive send every domestic player in losses in times of economic downturn which reduces demand for these metals. This had made many credit agencies skeptical of lending to the industry. Sound support from the government and a credit boost would go a long way in bringing players back on track

Aron, Bachelors in Commerce from Mangalore University, entered the world of Equity research to explore his interests in financial markets. Outside of work, you can catch him binging on a show, supporting RCB, and dreaming of visiting Kasol soon. He also believes that eating kid's ice-cream is the best way to teach them taxes.
---
Start Your Stock Market Journey Today!
Want to learn Stock Market trading and Investing? Make sure to check out exclusive Stock Market courses by FinGrad, the learning initiative by Trade Brains. You can enroll in FREE courses and webinars available on FinGrad today and get ahead in your trading career. Join now!!