Top Agriculture Stocks In India: It is a known fact that the agriculture sector is one of the most important industries in the Indian economy. Almost 60% of the country is engaged in agriculture; it contributes almost 20% to the Indian GDP.
In this article, we take a look at some of the top agriculture Stocks in India. Keep Reading!
Top Agriculture Stocks in India
Top Agriculture Stocks in India #1 – UPL Ltd.

Founded in 1969, UPL Ltd. is the largest and top agriculture company in India. The company manufactures and markets crop protection products, intermediates, and specialty chemicals, among other industrial chemicals.
Their agricultural products include agrochemical products, seeds, etc. Their non-agro segment also produces industrial chemicals, Nutri feeds, fungicides, herbicides, insecticides, plant growth and regulators, rodenticides, etc.
This Indian MNC however is one of the top 5 players in the global agrochemicals industry with its products sold in over 150 countries. Approximately 32% of its revenues came from Europe and the US in FY 2022.
Its global reach is one of the biggest advantages the company has as the agriculture industry is cyclical in nature depending on when crops are grown in different regions and at the same time is dependent on monsoon rains etc. This allows the company to reduce its risks and keep its business going irrespective of what happens in one region
Top Agriculture Stocks in India #2 – PI Industries
PI Industries was founded in 1946 as Mewar Oil & General Mills Ltd. After setting up an Agchem plant in its early years the company also diversified into the mining and mineral processing business which was later split off into a different entity.
The name of the company was later changed to PI Industries. The company's products include a variety of domestic agricultural inputs, insecticides, fungicides, and herbicides, etc.
The company currently has 8 multi-purpose plants in Gujarat. In addition to this, the company also has a strong export business for custom synthesis and contract manufacturing.
ALSO READ
Top Agriculture Stocks in India # 3 – Bayer Crop Science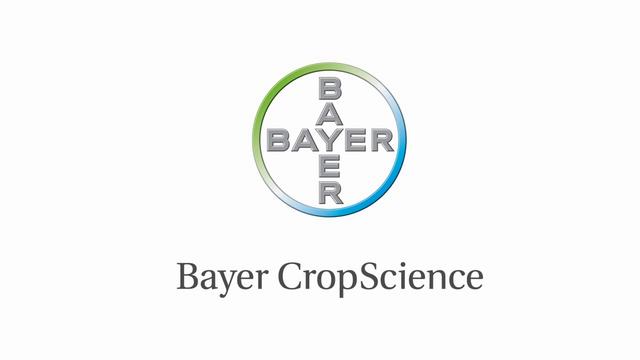 Bayer Crop Science is a subsidiary of German pharmaceutical and life sciences company Bayer AG. Being one of the top global players in the field the company offers Indian farmers various innovative and world-class products.
Its products include fungicides, herbicides, insecticides, seed growth, plant growth regulators, and other crop efficiency products.
The company recently strengthened its position in the market through the acquisition of another company in the sector i.e. Monsanto India Limited.
This Indian company was founded in the early 1960s by EID Parry and 2 other US companies IMC and Chevron co. The company is one of the leading producers of fertilizers in the country and has developed a strong presence in South India.
The company employs approximately 5,000 employees and 8,000 contract staff across its 17 manufacturing facilities and 750 retail outlets. Each retail store meets the needs of approx 5000 farmers in the 30-40 villages around it.
Its main products include fertilizers, pesticides, and specialty nutrients. This has allowed the company to have a 4.5 million-ton capacity in CPC (Crop Protection Chemicals) which accounts for almost 25% of production capacity in India.
Top Agriculture Stocks in India #5 – Godrej Agrovet
Founded in 1990, Godrej Agrovet is part of the Godrej conglomerate. The company is one of the top agricultural companies in the country producing bird feeds, animal feeds, agrochemicals, poultry-based products, and palm oil plantations.
The company is one of the largest producers of animal feed in the country. It sold 1.4 million tonnes of animal feed in FY22. These include products for dairy cattle, broiler, and aquaculture.
The company is also one of the largest palm oil developers in India. Their plantation extends to over 55,000 hectares spread across Telangana, Andhra Pradesh, Karnataka, Tamil Nadu, Goa, Maharashtra, Orissa, and Mizoram.
Top Agriculture Stocks in India #6 – Rallis India
A subsidiary of Tata Chemicals, Rallis India is one of the oldest companies in the country tracing its roots way back to the 19th century.
The company produces a variety of agricultural products which include seeds, seed chemicals, fertilizers, and pesticides.
The company is estimated to have a customer base of over 5 million farmers. In addition to this, the company also has a strong R&D infrastructure situated in Bangalore.
Top Agriculture Stocks in India #7 – Bharat Rasayan
Founded in 1989, Bharat Rasayan manufactures Technical-grade pesticides Pesticide formulations and other intermediates.
The company is engaged in the production of raw materials which are then further used in the formulation of pesticides.
The company has rightly recognized the need for advanced agrochemical and infrastructure which has helped then provide better solutions to farmers which also including irrigation facilities, warehousing, and cold storage.
Quick Read
Top Agriculture Stocks in India Financial Comparison
Here is the comparison of the financials of the top agriculture companies in India using the Trade Brains Portal:
| Particulars | UPL Ltd. | PI Industries Ltd. | Bayer CropScience Ltd. | Coromandel International Ltd. | Godrej Agrovet Ltd. | Rallis India Ltd. | Bharat Rasayan Ltd. |
| --- | --- | --- | --- | --- | --- | --- | --- |
| Market Cap (Cr) | ₹55,923 | ₹45,980 | ₹18,522 | ₹27,288 | ₹8,371 | ₹4,003 | ₹3,938 |
| PE Ratio | 13.3 | 39.99 | 24.6 | 13.2 | 21.2 | 24.28 | 24.7 |
| PB Ratio | 2.1 | 6.6 | 6.1 | 3.40 | 3.6 | 2.3 | 4.5 |
| Dividend Yield | 1.30% | 0.2% | 3.01% | 1.50% | 2.15% | 1.2% | 0.01% |
| ROE | 2% | 14.7% | 25.43% | 26.5% | 17% | 9.99 | 23.66% |
| ROCE | 15.2% | 17.40% | 33.88% | 36.8% | 16% | 13.5% | 28% |
| Current Ratio | 1.41 | 2.8 | 1.92 | 1.8 | 1.06 | 1.66 | 2.59 |
| Net Profit Margin(NPM) | 9.6% | 15.9% | 13.6% | 7.98% | 4.44% | 6.3 | 13.62% |
(Source: Compare Stocks | Trade Brains Portal)
Closing Thoughts
The dependence of the economy on agriculture makes it a must-have in one's portfolio. In this article, we looked into the top Agriculture Companies and what role they play in the Indian Agriculture industry. We hope this post was useful to you.
Let us know which company you feel is the most attractive in the agriculture industry in the comments below. Happy Investing!
Stay updated on the latest Stock Market News and Corporate Actions NSE with Trade Brains Portal, while also keeping an eye on the Top Gainers Today in NSE with our Stock Heatmap feature


Aron, Bachelors in Commerce from Mangalore University, entered the world of Equity research to explore his interests in financial markets. Outside of work, you can catch him binging on a show, supporting RCB, and dreaming of visiting Kasol soon. He also believes that eating kid's ice-cream is the best way to teach them taxes.
---
Start Your Stock Market Journey Today!
Want to learn Stock Market trading and Investing? Make sure to check out exclusive Stock Market courses by FinGrad, the learning initiative by Trade Brains. You can enroll in FREE courses and webinars available on FinGrad today and get ahead in your trading career. Join now!!