List of Top Moat Companies in India: Have you ever wondered, if the greatest investor existed in the Indian stock markets, "What stocks would he pick?". This question got us wondering about Warren Buffet too. Hence we have created a list of Buffet's favorite types of stocks existing in the Indian stock market.
In this article, we'll cover the list of top moat companies in India, which is the Warren Buffett style of stocks for investing. Keep Reading!
What is Moats?
The term Moat was popularised by Warren Buffet in the world of investing.
A simple dictionary definition of a moat would be – a deep, wide ditch surrounding a castle or fort, typically filled with water and intended as a defence against attack. These moats were created in medieval times in order to ensure that in the case of an attack it would make it as hard as possible for an enemy to breach the castle.
However, even modern companies have moats too in their businesses.
Now picture the company as a castle and the attackers as new entrants or competitors. Business moats are generally put up by the company as some sort of competitive advantage that would act as a barrier to entry for new entrants. These could be in the form of brand identity, patents, size or market share, low-cost production, etc.
Warren Buffet has time and again expressed his love for these Moats stocks.
"The most important thing [is] trying to find a business with a wide and long-lasting moat around it … protecting a terrific economic castle with an honest lord in charge of the castle," – Warren Buffet
Top Moat Companies in India
Here we have compiled a list of Moats existing in the Indian markets. Possibly answering the question, "If Warren Buffet participated in the Indian markets, what stocks would he invest in?"
1. Asian Paints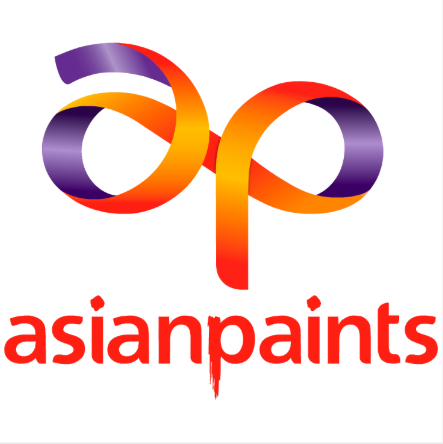 Asian Paints is one of the most obvious stocks on this list. The company was founded in 1942 and is engaged in the manufacturing, selling and distribution of paints, coatings, products related to home decor, bath fittings and providing of related services.
Over the years the company was successful in converting the paint commodity into an Asian Paints brand. They currently are India's largest with a market share of almost 55%. It is also Asia's 3rd largest paint company. In addition, the company has also maintained a good track record for consistent growth.
The next one on the list of moat companies in India is Shree Cements. The shares of Shree Cements are one of the most expensive cement stocks in the world. The company was formed in 1979 and is currently one of the biggest cement manufacturers in the country.
They recently joined an elite list of companies with Rs. 1 trillion Mcap. One of the biggest moats the company has set for itself has been its low production cost in the cement industry. The company has a higher EBITDA/tonne of Rs. 1,260/t than the industry average.
3. TCS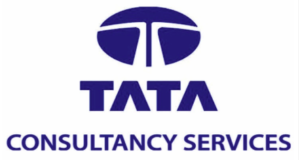 Last January, Tata Consultancy Services recently surpassed Accenture to become the worlds largest IT firm by Mcap. TCS is a subsidiary of the Tata Group. The company is specialized in information technology (IT) services and consulting. They currently operate in 46 countries.
One of the biggest advantages was being the first software and services company in India in 1968 and also being the first Indian software company to set up operations in the US. They were also the first Indian company to develop an offshore delivery model giving them a cost edge.
Apart from its size being a significant moat they also benefit hugely from switching costs their clients may face. They still benefit from the first-mover advantage in the US as 95% of their new businesses come from their existing clients.
What we're trying to find is a business that, for one reason or another — it can be because it's the low-cost producer in some area, it can be because it has a natural franchise because of surface capabilities, it could be because of its position in the consumers' mind, it can be because of technological advantage, or any kind of reason at all, that it has this moat around it." – Warren Buffet.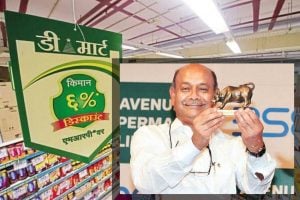 Avenue Supermarts Ltd. better known as DMart is an Indian chain of hypermarkets founded by Radhakishan Damani in 2002. They are spread across the country with 284 stores as of 2022.
Again one of the biggest advantages the hypermarket has is its size. This helped it set up a moat by providing one of the lowest costs to its consumers. Due to their size, they are able to generate huge volumes of sales which allows them to negotiate the price of products at a cheaper rate from suppliers when buying in bulk. This results in products sold at lower costs in their stores in comparison to other competitors.
Also Read
5. Titan
Titan has been one of the greatest wealth creators in modern times. It is also responsible for creating a major chunk of the Big Bull- Rakesh Jhunjhunwala's wealth. Titan, founded in 1984 is part of the Tata Group.
They are a lifestyle company engaged in the manufacture and sale of fashion accessories such as watches, jewellery and eyewear. They also introduced the Fastrack brand in the Indian markets and own over 60% of the domestic market share in the organized watch market. Titan is also the fifth-largest watch manufacturer in the world.
They sell jewellery through their Tanishq brand which is the largest branded jewellery maker in India. Titans brands like Tanishq enjoy strong customer loyalty giving them added advantages over their competitors.
Dr Lal PathLabs Limited was founded in 1949 by Dr S. K. Lal. They perform diagnosis and testing on blood, urine and other human body viscera. The company operates on a hub and spoke distribution model which allows it to have greater flexibility and further extending its network.
The company has over 277 clinical labs across the country with 2,569 Patient Service Centers (PSC) and 6,426 Pick-up Points (PUP). This model puts it at an advantage in comparison to other standalone chains.
They also have a strong franchisee network furthering their reach and at the same time reducing their capital expenditure. The company has achieved good growth over the years and at the same time maintaining good financials.
"But we are trying to figure out what is keeping — why is that castle still standing? And what's going to keep it standing or cause it not to be standing five, 10, 20 years from now. What are the key factors? And how permanent are they? How much do they depend on the genius of the lord in the castle?" – Warren Buffet.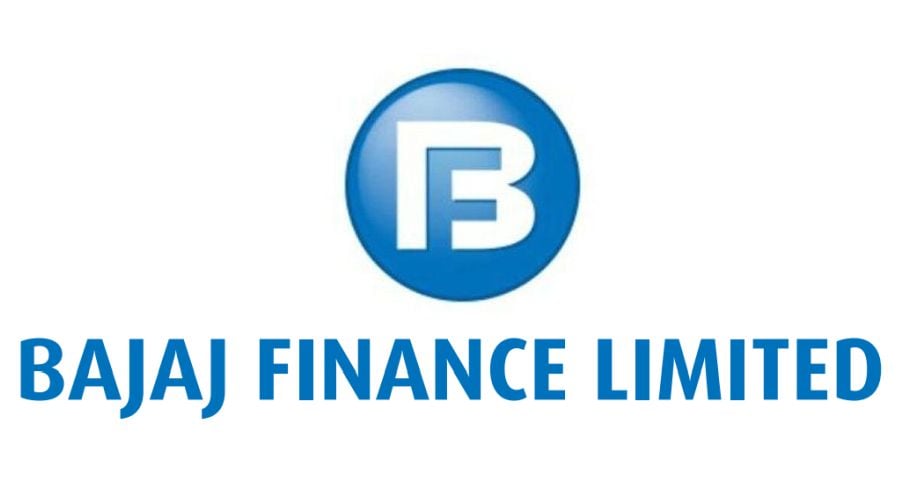 Bajaj Finance has been one of the greatest wealth creators in the Indian markets in the last decade. It also makes it the most expensive NBFC stock. The company is a subsidiary of Bajaj Finserv and is one of the moat companies in India.
The company deals in consumer finance, wealth management and loans to SMEs. It has 1,368 urban lending branches and 2,218 rural locations with over 33,000+ distribution points. Its attractive car, housing, small business loans and other commercial loan products have helped it achieve a customer base of 34.5 million in 2019.
One of their biggest loans has been cross-selling. Here Bajaj Finance has the ability to offer products to its existing customers. Cross-selling has helped it achieve to acquire 60.30 million customer franchise.
8. Pidilite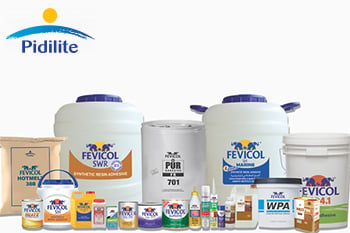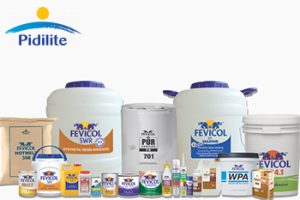 Founded in 1959, Pidilite Industries Limited is an Indian adhesives manufacturing company. Their brands include FeviKwik, Dr Fixit, M-seal, Acron etc.
Their leading brands have a 70% market share in the Indian adhesive and industrial chemical market. There are very little competitors can do when accompany owns such a large portion of the market.
And then if we feel good about the moat, then we try to figure out whether, you know, the lord is going to try to take it all for himself, whether he's likely to do something stupid with the proceeds, et cetera." – Warren Buffet.
Maruti Suzuki India Limited is a subsidiary of the Japanese auto manufacturer Suzuki Motor Corporation. The auto-makers' overall market share has declined to 43%.
Despite this, it leads the other companies by a huge margin. Hyundai, the second in line has a hold of 15.78% market share.
10. SBI
The State Bank of India (SBI) is India's largest bank. As of 2020, the government-owned company held a market share of 23% in terms of assets and 25% market share for total loans and deposits.
SBI is the biggest bank in India in terms of total assets. One of the biggest moats for the company has been the salary accounts being opened for all government employees. This also further allows them to cross-sell their products to their existing customer base. Another private equivalent to SBI has been HDFC. Recently Kotak Mahindra too signed an MoU with the Indian army to handle salary accounts.
Apart from these above Indian companies, you should also know what are the top Warren Buffett stock holdings.
List of Top moat companies in India
The table below summarizes the names of the Indian stocks with a strong moat.
| Company Name | Industry | CMP (Rs.) | Market Cap (Rs. Cr.) |
| --- | --- | --- | --- |
| Asian Paints | Paints | 3500 | 332,000 |
| Shree Cements | Cements | 21,000 | 76,500 |
| TCS | IT | 3,400 | 1,248,000 |
| Avenue Supermarts | Retail | 4,275 | 277,000 |
| Titan | Jewellery | 2,500 | 220,000 |
| Dr. Lal Pathlabs | Healthcare | 2,500 | 20,000 |
| Bajaj Finance | BFSI | 7,250 | 439,500 |
| Pidilite | Chemicals and Adhesives | 2,700 | 135,000 |
Closing Thoughts
Investors like Warren Buffet make it seem too easy to find high-quality companies with wide moats. But identifying these moat stocks before they erupt and buying them at a fair price is challenging. Companies with moats can provide huge returns to their shareholders in the long run but it is very important to thoroughly research the stocks before investing as there are no guarantees.
We hope you have liked the list of best Moat companies in India. You may read about an economic moat and get more insights. Do let us know in which company you have invested or would like to invest in the comment section below. Happy Investing!


Aron, Bachelors in Commerce from Mangalore University, entered the world of Equity research to explore his interests in financial markets. Outside of work, you can catch him binging on a show, supporting RCB, and dreaming of visiting Kasol soon. He also believes that eating kid's ice-cream is the best way to teach them taxes.
---
Start Your Stock Market Journey Today!
Want to learn Stock Market trading and Investing? Make sure to check out exclusive Stock Market courses by FinGrad, the learning initiative by Trade Brains. You can enroll in FREE courses and webinars available on FinGrad today and get ahead in your trading career. Join now!!