What is Money Laundering: Everyone is in the race to earn money. People work in different ways to earn money. Some stick to the legal ways of earning money while others resort to certain illegal and unethical activities to earn easy money.
To give legality to such funds they use different techniques such as money laundering. In this article, we will take a look at the meaning of money laundering and some of the biggest scams that unfolded in the last few decades. Keep reading to find out!
What is money laundering?
Money laundering is the process of making large amounts of illegal money into legitimate money. In the case of money laundering, the money appears to have come from a legitimate source.
In reality, the original source of the money is some sort of criminal or illegal activity. The launderers use this process to hide any illegally acquired funds.
The term "money laundering" originated from the Mafia group in the United States of America. These groups made huge amounts from activities like extortion, gambling, etc. and this money is shown as legal money.
In India, the term money laundering includes Hawala transactions. This type of transaction involves a third party as a middleman between the two original parties to the exchange. In the early 1990s, the hawala transaction gained a lot of momentum.
A number of bureaucrats, investors, businessmen, and politicians were indulged in it to convert the status of their illegal money into legal money i.e, Black money into white money.
How is money laundering executed?
The launderer always looks for a way to effectively use the money obtained from illicit sources. They look for ways to get the money 'cleaned' through any institution as it is the best option for them. To gather a better understanding of the meaning of money laundering, let us divide the process into three steps:
Placement: It is the first step in which the 'dirty money is injected into the legitimate financial system of the country.
Layering: It is the step where the source of money is concealed through a series of counterfeit transactions.
Integration: It is the way in which the laundered money is now put back into the economy such that it can be withdrawn in a legitimate way.
Regulations regarding money laundering in India
To protect the integrity of the market and prevent money laundering, the Indian authorities have placed multiple laws and regulations. Various acts have covered provisions relating to money laundering are:
Prevention of Money Laundering Act, 2002 is enacted to prevent money laundering and to provide for confiscation of property derived from money laundering. The person found guilty under this act will be punishable with imprisonment. Moreover, it gives the right to Confiscate and seize the property of parties involved in money laundering.
FEMA and FERA have placed detailed restrictions on the hawala market to prevent its use as a conduit for money laundering activities and terrorism financing. FEMA is focused on improving surveillance and preemptive measures rather than relying solely on rules and regulations for prevention.
Indian Customs Act, 1962 also plays a vital role in curbing money laundering by imposing stiff penalties including imprisonment for offenses under the Customs Act such as smuggling, improper imports and exports, and wrong declaration of exports.
Since banking channels are seriously susceptible to money laundering activities, the Indian Banks Association (IBA) has taken a lead role in evolving a self-regulatory code aimed at combating money laundering activities in the banking system. Most of these institutions are asked to have anti-money laundering (AML) policies in place to detect and prevent any such activities from happening.
The Income Tax Act, 1961 provides a framework for combating money laundering by penalizing acts of tax evasion.
Famous Money laundering cases in the Financial world
The stock market has always been on the target of the launderers. The fact that making money in the stock market requires patience and time, lures financial criminals to commit fraud.
One of the common techniques used by them is money laundering. Some of the biggest money laundering cases in India are:
The Kingfisher airlines case – Vijay Mallya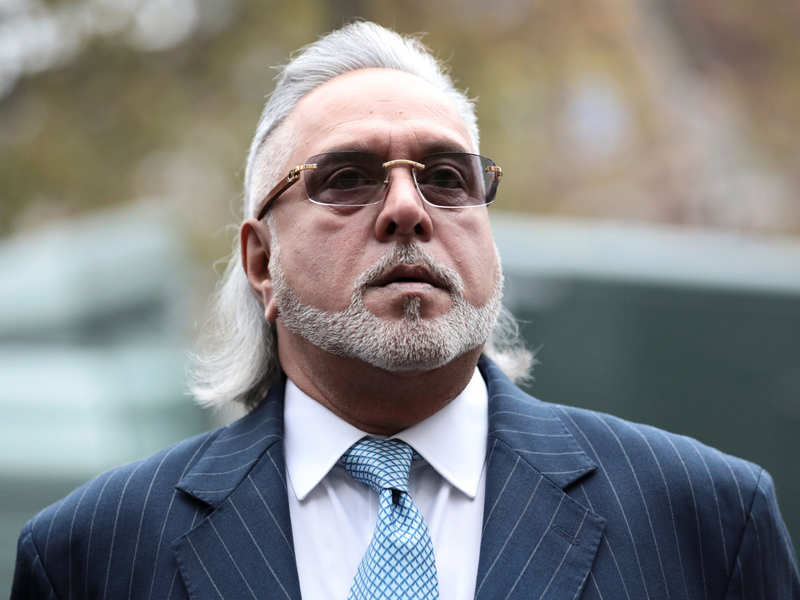 There was a time when people used to call him the 'King of good times, but today things are far from being good for him.
It all started in 2007 when his company Kingfisher Airlines decided to purchase the low-cost carrier Air Deccan, which was under debt at the time. Soon after that, the carrier started making losses as the oil prices were rising at the time.
To keep his business up and running, Mallya started raising huge amounts in debt from various banks in the country. A couple of years later the debt was around 50% of its net worth.
Inevitably, Kingfisher Airlines Ltd failed and Mallya defaulted on loans worth over Rs 9000 crore from more than a dozen Indian banks around 2013.
In March 2016, Mallya fled India for the UK and in February 2017, India sent an extradition request. He was recently declared a fugitive economic offender under the Fugitive Economic Offenders Act.
Full Story: Vijay Mallya Scam Demystified | Vijay Mallya Case Study
Punjab National Bank fraud case – Nirav Modi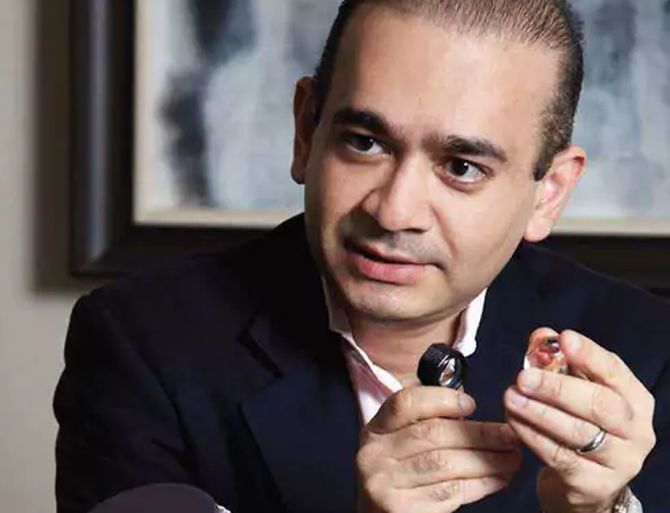 "Diamonds are a man or woman's best friend, but diamantaires like Nirav Modi are not." This was the tagline trending when Nirav Modi's 10,000-crore scam unfolded.
His uncle Mehul Choksi and two senior PNB officials were also involved in this fraud. This is one of the most controversial scams of all time which took place through Punjab National bank's Brady house brand.
Bankers used fake Letters of Undertakings (LoUs) worth more than ₹10,000 crores which were opened in favour of branches of Indian banks for the import of pearls for a period of one year.
The central bank's guidelines layout a total time period of 90 days from the date of shipment, which was ignored by overseas branches of Indian banks. Modi got his first fraudulent guarantee from PNB in March 2011 and managed to get 1,212 more such guarantees over the next 74 months.
These LoUs made the bank liable in case of any default. In 2018, PNB filed a case with CBI accusing Nirav Modi and the companies he was connected to of obtaining these Letters of Undertaking (LoUs) from PNB without paying up the margin amount against loans.
This meant that if those companies failed to pay the loan, PNB would have had to pay the amount. He is now a fugitive and has sought asylum in the UK.
Full Story: Nirav Modi Scam – What Actually Happened in PNB Fraud?
Satyam scam – Byrraju Ramalinga Raju
India's largest corporate scam, also known as 'India's Enron Scandal', revolves around B Ramalinga Raju and his Satyam Computer Services Ltd. At the time, Satyam was the fourth largest IT software exporter in the industry after TCS, Wipro, and Infosys.
The information about the company which is primal for investors before making investment decisions such as revenues, operating profits, interest liabilities, and cash balances were all manipulated by the promoters of the company.
The purpose was to meet the analyst's expectations and lure more investments. Mr Raju used to create a number of bank statements in order to inflate the balance sheet with cash that simply did not exist.
The Satyam scam was finally exposed early in 2009 when the country was already in the middle of a recession. The company admitted that it misrepresented, manipulated, and falsified its accounts of over Rs 7,000 crores, in front of its board, stock exchanges, investors, and other stakeholders.
After the confession was made Raju was arrested and charged with criminal conspiracy, breach of trust, and forgery. PwC, the auditor of the company, was also found guilty and its license was temporarily revoked for 2 years.
Full Story: Satyam Scam – The Story of India's Biggest Corporate Fraud!
Saradha Group financial scandal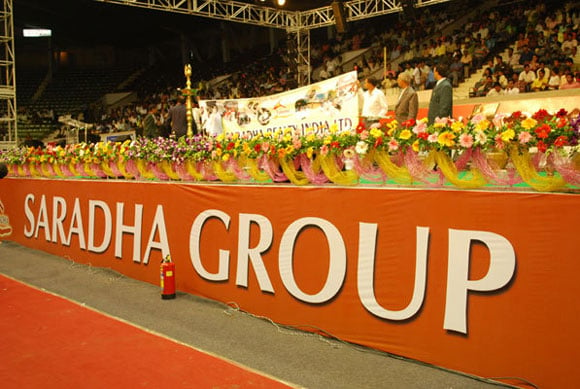 It was a scheme run by Saradha Group which was an umbrella company with 200 private players. The Ponzi scheme was launched in the early 2000s and gained popularity very soon as the promised returns were extremely high in a short span of time.
The company was able to raise 2500 crores within a few years.
In 2012, SEBI asked the group to stop accepting money from investors and obtain the regulator's permission to run its schemes. This led to a severe outflow of cash from the scheme. In 2013, a huge crisis emerged and the scheme collapsed.
The West Bengal government initially set up a Special Investigation Team (SIT), headed by the then Kolkata Police Commissioner, Rajeev Kumar, to probe the case. The case was transferred to the CBI in 2014 at the behest of the Supreme Court.
CBI considers Kumar as a potential accused in the case and has accused him of not handing over crucial documents to the agency.
Full Story: Saradha Scam Explained: What is Saradha Chit Fund Fraud Case?
In closing
Frauds have been happening for a very long time now. Money laundering is yet another complex and manipulative method of defrauding which is commonly used.
In this post, we looked at what is money laundering and some of the biggest scams of all time that shook the markets. As an investor, you should be cautious of any such activity happening around you! Happy Reading!
You can now get the latest updates in the stock market on Trade Brains News and you can even use our Trade Brains Portal for fundamental analysis of your favourite stocks.

---
Start Your Stock Market Journey Today!
Want to learn Stock Market trading and Investing? Make sure to check out exclusive Stock Market courses by FinGrad, the learning initiative by Trade Brains. You can enroll in FREE courses and webinars available on FinGrad today and get ahead in your trading career. Join now!!