Hi Investors & Traders! Today, I am writing this post regarding the demat vs trading account because of the popular demand by our readers. Many of the readers of 'Trade Brains' asked me to cover this topic as they are constantly confused about what is a demat and trading account and their difference.
Therefore in this post, I am going to explain what is the difference between the demat and trading accounts in a very simplest possible words.
Most of the newbies who enter the stock market might already know that they'll need a demat and trading account to start trading/investing in India. However, the majority of beginners do not know the difference and consider both the demat account and trading account to be the same. But in reality, both these accounts are entirely different and serve different purposes.
Difference between demat and trading account
— Trading Account
A trading account is a medium to buy and sell shares in a stock market. In simple words, it is used to place buy or sell order for a stock in the exchange.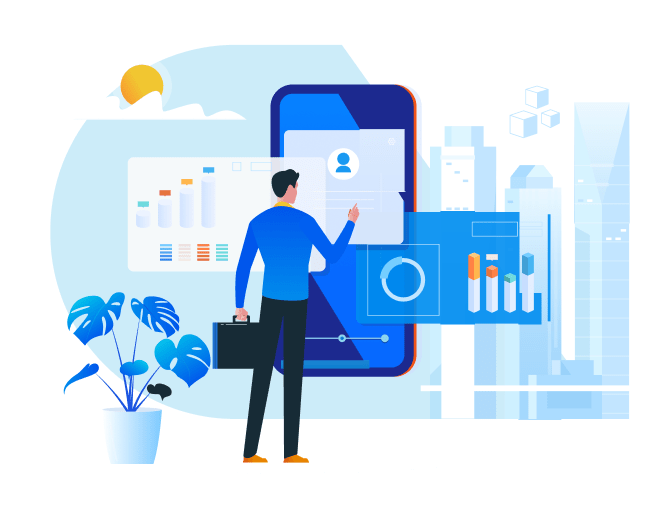 Different stockbrokers offer different trading tools to their clients to simplify their trades. For example, Zerodha, the biggest stockbroker in India offers 'KITE' as their platform to trade in stocks. Once you have opened your trading account with a stockbroker, you can place your buy/sell orders using those platforms.
(Image: Kite Trading Platform by Zerodha)
— Demat Account
Demat account is the short form for 'Dematerialised account'. It is similar to a bank account. Just as money is kept in your savings account, similarly your bought stocks are kept in your demat account.
In other words, a demat account serves as a facility where stocks that you buy are deposited and the stocks sold are taken away. Demat account is used only for the storage of stocks, not for transactions (buying/selling).
Example of Demat and Trading Accounts
Let us understand the difference between trading and demat account further with the help of an example. Assume that you wish to buy 100 stocks of Maruti Suzuki. Here, the sequence followed during the procedure will be as follows:
First of all, you'll need to have a savings equal to or greater than the buying amount in your savings account.
Next, you'll transfer the money from saving account to trading account.
Now, you'll buy stocks of 'Maruti Suzuki' from the stock exchange by using your trading account and paying the amount.
Finally, the money is transferred to the seller through your trading account and stocks of 'Maruti Suzuki' will be transferred to your demat account.
Now let us assume that after a few months, you wish to sell 20 stocks of 'Maruti Suzuki' from your holdings of 100 stocks. Here, the sequence followed will be as follows:
First, you'll place a sell order in the market using your trading account to find a buyer.
If a buyer is found, then the shares will move from your demat account to the buyer.
Finally, the money gained by selling your stocks will flow through your trading account to your linked savings account.
Also read: 8 Best Discount Brokers in India – Stockbrokers List 2020
Quick Fact About Demat Account
Before the internet became popular in India, there were no demat accounts. Share certificates were provided whenever you buy stocks (on papers). However, there were many limitations to using paper share certificates. They used to get torn, stolen, faced safety-related issues or the ink just gets fade away with time.
Nevertheless, after coming of the internet from the mid-1990s, the stocks started getting kept in the electronic dematerialized form in the demat account of the buyers. It resolved most of the limitations of the old paper share certificates.
Also read: Where to open your Demat & Trading account? – A Beginner's Guide
A few other points to know about demat and trading account
Demat and trading accounts are opened together (also known as 2-in-1 account) with most of the popular stockbrokers in India. For example, Zerodha, Angel Broking, 5 Paisa, etc.
A few big stockbrokers (generally bank brokers) also offer a 3-in-1 account i.e. Saving+Demat+Trading account to their clients. For example ICICI Direct, HDFC Securities, etc.
In general, there are no annual maintenance charges for a trading account, where for the demat account this maintenance charge may vary from broker to broker. It is typically around Rs 300-400 per year.
These days, the investors and traders can open instant (paperless) demat and trading account within 10 minutes with major stockbrokers. Nonetheless, the facility of offline account opening is still popular in India and offered by all these brokers.
The account opening charge for demat and trading account also varies from broker to broker. A few brokers offer free account opening. However, the majority of them will charge somewhere between Rs 300-500 to open your brokerage account.
In addition, you are also allowed to open multiple demat and trading accounts using same PAN card. For instance, You can have multiple accounts- one in ICICI direct and other in Zerodha.
Finally, choose your broker wisely to open your demat and trading account if you want to avoid unnecessary charges and risks.
Also read: How to Open a Demat and Trading Account at Zerodha – No 1 Stockbroker in India?
Summary
Let us quickly summarize what we discussed in this article regarding trading and demat account in India.
A trading account provides a platform to buy or sell the share in the market. It acts as an intermediary between your saving accounts and demat accounts. In simple words, it takes share from your demat account and sells them in the market.
On the other hand, it takes money from your savings account and buys a share to keep in a demat account. Further, a demat account is a facility to keep your shares in an electronic dematerialized form.
That's all. I hope this post on the difference between demat and trading account is useful to the readers. If you have any doubts, comment below. I will be happy to help you out. Happy Investing!

Kritesh (Tweet here) is the Founder & CEO of Trade Brains & FinGrad. He is an NSE Certified Equity Fundamental Analyst with +7 Years of Experience in Share Market Investing. Kritesh frequently writes about Share Market Investing and IPOs and publishes his personal insights on the market.
---
Start Your Stock Market Journey Today!
Want to learn Stock Market trading and Investing? Make sure to check out exclusive Stock Market courses by FinGrad, the learning initiative by Trade Brains. You can enroll in FREE courses and webinars available on FinGrad today and get ahead in your trading career. Join now!!